I remember stepping off the airplane into my new home, my pioneering post, thousands of miles away from all that was easy and familiar to me and from all that was loved and precious in my life. It was exciting. It was also scary.
The sun stayed hidden for days, the heat was heavy, and the air was thick with smog and exhaust. I had never seen the apartment where I would be living for the next year (part of my package with the university that had hired me) and when I arrived, the first thing I noticed was the stench of cigarettes. The second was the half bathroom. The third was that there was no kitchen.
It should have been a long, scary night full of questions and doubt. Actually, it was a long, scary night full of questions and doubt.
But it was surmountable because I was being accompanied.
A few weeks before I had arrived at my pioneering post, two of my friends, who were now married to each other, had also moved to the same city and, as it turned out, were only a 20-minute bicycle ride away from my new home. They asked if they could come see me that very first night. Feeling tired and overwhelmed, I said no.
They insisted.
They rode over on their bicycles and upon seeing my apartment, they also insisted I spend the night with them. (They did this, however, with such tact and grace, assuring me that my apartment was run of the mill and I could probably get rid of the cigarette smell with the right chemicals. It wasn't until months later that the wife confessed that the second she walked in the bathroom, she knew I should not be alone that night and that she would not be taking no for an answer.)
There was also the matter of getting to their place. I didn't have a bicycle yet and for some reason we decided it would be a good idea for me to ride on the back of the husband's, rather than just have me catch a cab to their apartment. So memories of my first night include riding on the back of a bicycle, giggling about how slowly we were moving, how absurd this whole scene was, and yet considering deep in my heart how sweet and beautiful it was too.
In the weeks that followed, they showed me where to buy my groceries, helped me buy a bicycle, taught me how to ride my new bicycle (which was another absurd and sweet scene) and they constantly checked in on me to offer their help and support.
In the months that have transpired since, we have reflected together, planned together, cried together, learned together, prayed together, and supported each other's efforts. On days when I wanted so badly to give up, they urged me forward.
I had known the wife for ten years, and the husband for three. I had loved and admired them both from the very beginning of our frienships, but the friendship we had before cannot compare in even one measure to the one we have now—one that has been strengthened by service, support, hardship and accompaniment.
In its Ridvan 2010 message, the Universal House of Justice discusses the concept of accompaniment and its role within the Baha'i community. The Universal House of Justice describes accompaniment in these words:
It signals the significant strengthening of a culture in which learning is the mode of operation, a mode that fosters the informed participation of more and more people in a united effort to apply Bahá'u'lláh's teachings to the construction of a divine civilization.
The process of accompanying an individual in his or her efforts to serve the Faith is of paramount importance for both the individual in their path of service, as well as to the Baha'i community as a whole.
For the friends to accompany one another does not simply mean for us to have kind words at the ready whenever we see each other. It means that we support one another's efforts—we pray for each other, we reflect together, we stand shoulder to shoulder when that human support is crucial; we assist each other to start that devotional meeting, contact that parent, engage in that conversation directly and fearlessly.
When we do these things together, when we know that someone else is right there with us – maybe someone with more experience, fewer inhibitions, or even equally as shy and novice-like as we are – an experience that can be daunting and intimidating becomes a shared one, an opportunity for learning and growth, and certainly, for deepened friendship.
Posted by
Nava is the CEO of Ninth Mode Media, a production company dedicated to developing original content for film and television that grapples with themes of social significance through a hopeful lens. She's based in Los Angeles.
"*" indicates required fields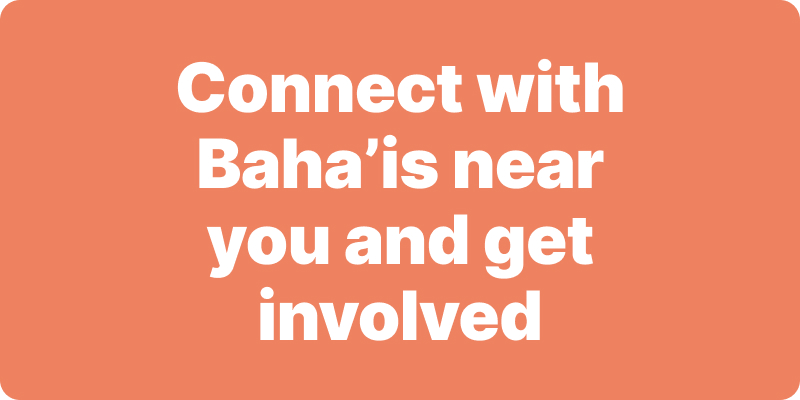 Join activities, celebrations, study groups, spiritual empowerment and education programs for young people, and more.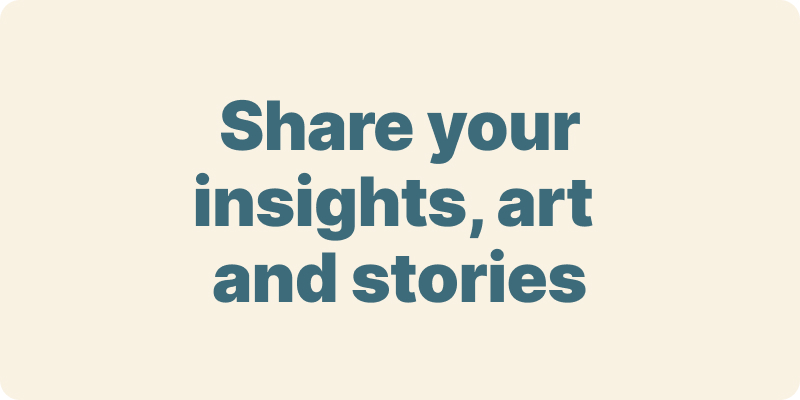 The arts and media have a critical role in how we share our community experiences. We've got resources, projects and more to help you get involved.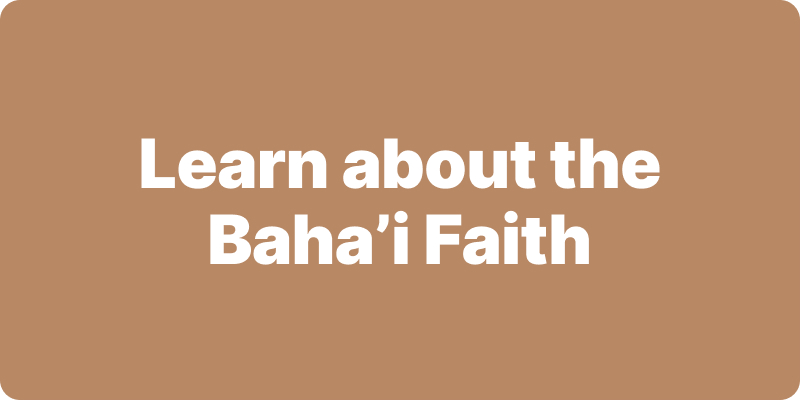 Baha'i beliefs address essential spiritual themes for humanity's collective and individual advancement. Learn more about these and more.
We acknowledge the Traditional Owners of country throughout Australia.

We recognise their continuing connection to land, waters and community. We pay our respects to Aboriginal and Torres Strait Islander people and their cultures; and to elders both past and present.
Baha'i Blog is a non-profit independent initiative
The views expressed in our content reflect individual perspectives and do not represent the official views of the Baha'i Faith.
Visit the site of the
Australian Baha'i Community
and the Baha'i Faith Worldwide