For our Earth's sake, for our future's sake, for our own sake…I will be talking trash!
Trash is something we consider unwanted, no longer needed or useful, therefore: it should be thrown out! But thrown out where? While we clean our homes and our streets (depending on where we live), we somehow consider some parts of this planet, our own loving, giving "mother" Earth – landfill. Landfill is where we dump all our trash. Sadly, what's put in landfill accumulates over time and some things turn into something else. For example as organic waste decomposes in landfill, it produces the greenhouse gasses such as methane (54%) and carbon dioxide (40%). Did you know that methane is 24 times more damaging as a greenhouse gas than carbon dioxide? 1
In contrast to this, Baha'u'llah reminds us for the sacredness of our natural world:
Say: Nature in its essence is the embodiment of My Name, the Maker, the Creator. Its manifestations are diversified by varying causes, and in this diversity there are signs for men of discernment. Nature is God's Will and is its expression in and through the contingent world. It is a dispensation of Providence ordained by the Ordainer, the All-Wise. 2
From a Baha'i perspective, humanity is both physically and metaphorically linked to the world. In a letter written in 1933, Shoghi Effendi wrote:
We cannot segregate the human heart from the environment outside us and say that once one of these is reformed everything will be improved. Man is organic with the world. His inner life moulds the environment and is itself also deeply affected by it. The one acts upon the other and every abiding change in the life of man is the result of these mutual reactions. 3
Sadly, we have greatly damaged the world to which we are organically linked. Scientists predict that climate change will have an impact on all our lives, especially in the areas of agriculture and human health. Abdu'l-Baha tells us:
The fundamental basis of the community is agriculture, tillage of the soil. All must be producers. 4
My understanding of this is that we must all be producers, not just some of us. In order to be able to produce we need clean soil, clean air, clean water, which means we need to do anything and everything to make sure they are not contaminated.
Bill Mollison, Australian researcher, author, scientist, teacher, and biologist, father of permaculture, says:
It is our lives which are being laid to waste. What is worse, it is our children's world which is being destroyed. It is therefore our only possible decision to withhold all support for destructive systems, and to cease to invest our lives in our own annihilation…Life is cooperative rather than competitive. 5
Similarly, the Baha'i International Community points to certain trends in the world which tend to undermine the very foundations of collaboration. Among these it includes:
. . .the widespread lack of moral discipline, the glorification of greed and material accumulation, the increasing breakdown of family and community, the rise of lawlessness and disorder, the ascendancy of racism and bigotry, and the priority given to national interests over the welfare of humanity — all of which destroy confidence and trust, the foundations of collaboration. 6
We live in such times that our current rates of consumption and waste are unsustainable. I live in Australia and the latest Australian Bureau of Statistics figures show that while our financial economy grew by 71% between 1996­-97 and 2013­-14, waste increased by a whopping 163% and one of the consistently fastest­ growing forms of waste is electronic waste, or e-waste. 7 Rapid innovation, decreasing product lifespans and declining prices of both electronics and raw materials have led to more and more items being discarded. Aside from e­-waste, there's also rubbish we produce such as construction waste, old clothing, old toys, old books, kitchen waste, plastic and cardboard, and much, much more.
If it can't be reduced, reused, repaired, rebuilt, refurbished, refinished, resold, recycled or composted, then it should be restricted, redesigned or removed from production. 8
Now is the time to make changes, because what we have been doing in recent decades is not sustainable. We need to learn to better manage our waste. Good news! It is actually not as difficult as you might think. It is all about building new habits. Shoghi Effendi tells us:
The eyes of the people of the world are beginning to be focused on us; and, as humanity's plight goes from bad to worse, we will be watched ever more intently by non­Baha'is, to see whether we do uphold our own institutions wholeheartedly; whether we are the people of the new creation or not; whether we live up to our beliefs, principles and laws in deed as well as word. We cannot be too careful. We cannot be too exemplary. 9
Therefore we cannot be too careful with our waste, either. We all have to ponder how much rubbish we produce from our homes, from gatherings such as Feasts and Holy Day celebrations. We need to think truthfully because only if we realise that there is a problem are we able to find solutions.
At times we may feel that we don't have the power to solve the world's problems on our own, but we definitely hold the power to decide where our trash is going to end up. This is something that is in our hands. I'd love to hear what you do to reduce trash in your community. Please share in the comments below!
---
Posted by
Munevver Ta'eed is a Baha'i who lives down-under with her three children and husband. They homeschool and as a family they do everything they can to reduce their environmental footprint as much as possible.
"*" indicates required fields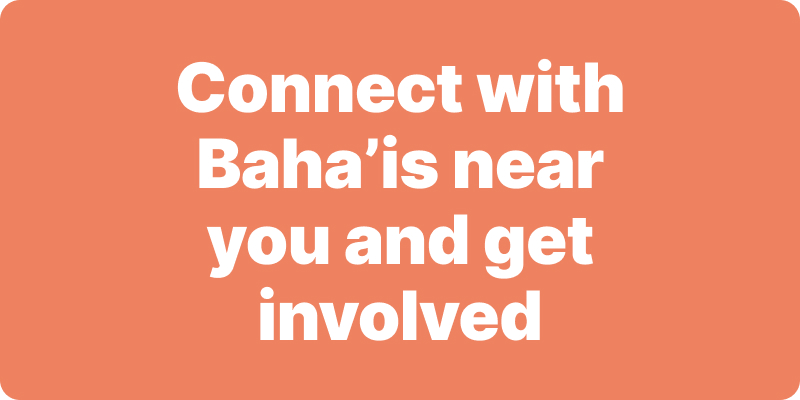 Join activities, celebrations, study groups, spiritual empowerment and education programs for young people, and more.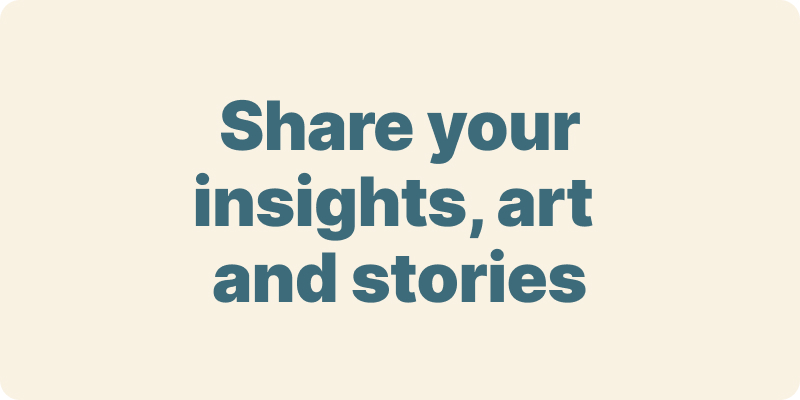 The arts and media have a critical role in how we share our community experiences. We've got resources, projects and more to help you get involved.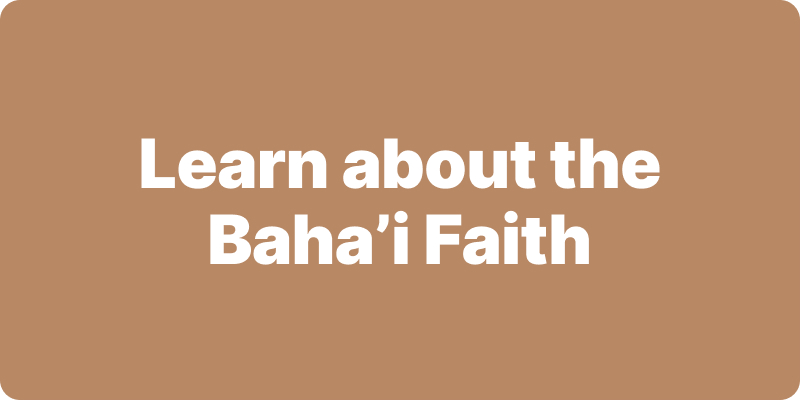 Baha'i beliefs address essential spiritual themes for humanity's collective and individual advancement. Learn more about these and more.
We acknowledge the Traditional Owners of country throughout Australia.

We recognise their continuing connection to land, waters and community. We pay our respects to Aboriginal and Torres Strait Islander people and their cultures; and to elders both past and present.
Baha'i Blog is a non-profit independent initiative
The views expressed in our content reflect individual perspectives and do not represent the official views of the Baha'i Faith.
Visit the site of the
Australian Baha'i Community
and the Baha'i Faith Worldwide