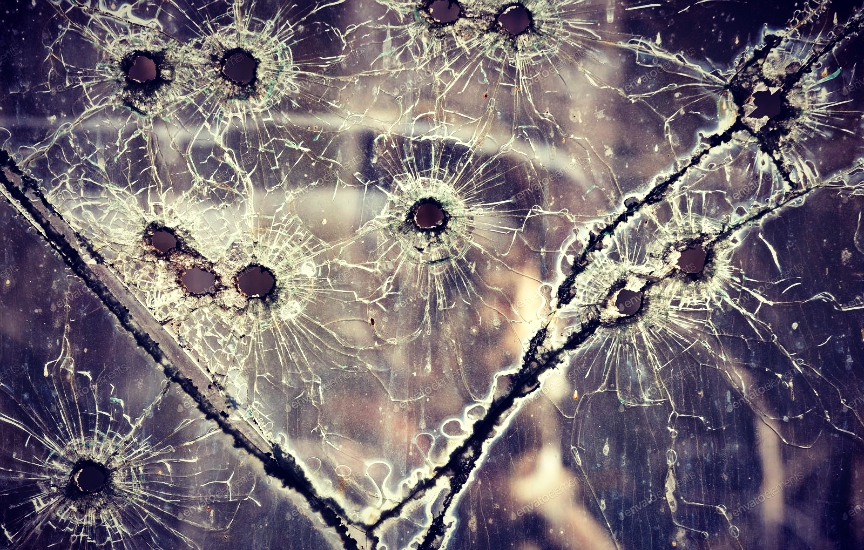 A few months ago, in the midst of the special bicentennial year of the Birth of the Bab, I barely survived a devastating terrorist attack. It has taken a while to digest the experience and to share about it.
During my five hours of horror, the thought of the Bab and His ultimate sacrifice at the hands of religious fanatics kept me sane and helped to bring my terror to a manageable level. To encourage others facing terrifying situations or debilitating hardships, feeling like a rag-doll thrown about by greater forces, I decided to share my experience. It was none other than the experience of a living, proven, power of the Faith.
Sixteen people, did not survive to tell their story. Some of them sacrificed their lives for the rest of us to live. Without their sacrifice, I would not be here telling my story.
For this reason I hesitated to write. I did not wish to dishonour their ultimate sacrifice by coming off as yet another self-centered thrill-seeker. Another self-styled hero, growing up sheltered and comfortable in a Western country, broadcasting his "amazing adventure" in a "warzone". I did not wish to write yet another miracle-survivor story by the privileged, made possible by the blood spilled by the less privileged.
The Details
A moment before 10 p.m., a massive truck bomb detonated at the outer wall of the residential compound where I lived as a foreign-aid worker. The blast breached the wall and shut down all power and lights. I had just come out of the shower when the powerful blast rocked the entire city, and my room went pitch black. My room door was blown in and everything in the room was strewn about as I scrambled to quickly grab my trousers, shoes and my cell phone in the dark and the mess.
The blast was followed almost instantly by an attack by four fanatical militants. The gunmen, armed with assault rifles, grenades and suicide vests, stormed into the compound with the sole intention to kill as many international residents as possible. I had no time to run into the bunker as the firefights and the grenades began raging in and around our dormitory as soon as I had my shoes on. Three of the four gunmen entered our dorm, ready to kill.
Two of them were quickly shot dead by a heroic off-duty guard who emerged from his room some 10 meters away from mine to protect the other residents. The intense firefights, the shouts by the militants and security forces, and the blood-curdling screams from severe gunshot wounds by both friend and foe, were nerve-wracking. That heroic guard died from his wounds. The third militant, wounded and bleeding, fell on the ground at the end of the corridor outside of my room and, although immobilized, kept firing for hours some five meters away from me. Those few hours hiding under my bed felt like an eternity. I was trying my level best to remain undetected by keeping absolutely quiet and ensuring that in the dark the light from my cell phone — which I needed to use with my uncontrollably trembling hands to message for help — would not be detected. At some point I received a call and, in a panic, I scrambled to mute the phone before the ringtone crescendoed.
Every fifteen minutes or so the militant engaged in intense firefights with security forces. During each of these firefights I feared I would be killed or wounded any second by the grenade blasts or sporadic firing, or by the heavy bursts of fire by the security forces right behind my room's paper-thin walls. My adrenaline would shoot up to levels I had never experienced before.
During moments of lull I could hear the militant outside my room reloading his assault rifle and receiving instructions in his native tongue on his handheld receiver, sometimes groaning in pain. In the first minutes of each of these quieter moments I thought the militant had bled to death until, to my horror, I would again hear him changing his position and changing magazines. My breathing was so heavy at times that I struggled even to exhale quietly. Finally, at around 3:20 a.m., after one last firefight, our dorm was cleared by soldiers and I was escorted to the safety of the bunker to wait for the rest of the compound to be fully cleared and secured.
The Wrestle Between Faith and Frailties
During the most harrowing moments when I felt I was about to die, I thought about the Bab, and the persecution of some of the Babis, like Badi. I also kept recalling the story of the 16-year-old son of Baha'u'llah, the Purest Branch Mirza Mihdi, who fell through a skylight and died of his wounds in the arms of his beloved Father. I called to mind his response when Baha'u'llah offered him the choice to be healed if he so wished. I remembered how the Purest Branch rather prayed he would be accepted as an offering for the eventual attainment of the unity of mankind, and for the pilgrims to gain access to Baha'u'llah who was imprisoned in Akka.
In the midst of each raging firefight that night, the example of the Purest Branch prompted me to recite, with far lesser purity, to my Maker spontaneous words in the following vein: "If I am to die now, O God, please take me as an offering. Take my life as a prayer for the happiness and well-being of my beloved wife and son, and for these horrible conflicts to disappear from the face of the Earth. Please God forgive me for all my foolishness, my selfishness, my countless shortcomings. I know I am worthless. I know that I am nothing. Let me be a sacrifice for better things to come for this world and for this war-torn land."
Crying out these words in my head throughout that night felt remarkably cleansing. They rang so true in my heart as to tangibly liberate me from the grip of terror during their recital. The readier I was to die, the better I felt. But the more I held on to my life and my loved ones, the more fearful I became. The less able was I to operate with sanity and sound judgment. I struggled between these two conflicting mindsets the whole night, even as I have struggled between them throughout my life but with far lesser intensity and without a compelling need.
And yet every time there was a lull in the fighting, and I began to mistakenly think the worst was over, far less noble thoughts started to creep in. The ego alerted of its insidious presence, even in the face of death: "Boy, do I have a story to tell if I survive this ordeal!" "I'm pretty brave even if I say so myself!" "How cool would it be to be amongst the few with a war story to tell."
I felt utterly rotten the instant these thoughts entered my mind. I felt selfish, vain and pompous. I felt so guilty for allowing such thoughts to even visit me as to grip me with instant dread. That fear — the fear of God no less — prompted me to instantly ask my Lord for forgiveness with the same ardour and intensity as during the gunfire and the explosions.
The Immediate Aftermath
While still shell-shocked, depressed by the fact that my organization could not provide immediate emergency leave like every other agency, and while relocating into a new high-security residential compound, something happened that stirred me to my depths.
Orphaned in my new place of lodging which felt well-nigh haunted due to its low occupancy rate, I was given a room next to the only other occupant there – an elderly man from a Western country.
Just as my isolation in all this tragedy and inner turmoil began to severely gnaw at me, this man of a calm and kind demeanour turned up at the dining table to sit down with me for dinner. Some small-talk about the similarity of our work ensued, followed by me recounting my harrowing experience that had just forced me to evacuate and relocate.
As his hands were motioning alongside his speech, I noticed a chunky old silver ring on his right hand index finger. To my amazement it was none other than the Greatest Name. I suddenly felt a wave of warm energy envelop my whole body as I sat in awe of the infinitesimal odds of such a thing happening in this country and right in the throes of my despair. I kindly interrupted his speech, saying:
"Dear Friend, Allah'u'Abha." 1
The man was stunned and couldn't quite believe what he just heard. I instinctively cupped his right hand within both of mine and, unable to hide my joy, repeated, "Allah'u'Abha, my brother."
Both of us smiling teary-eyed, I felt as if the Blessed Beauty Himself had taken me in His embrace and consoled me: "You will be alright, my son. You will be alright."
---
Footnotes & Citations
"Allah-u-Abha" is an Arabic phrase meaning "God the All-Glorious." Depending on culture and personal preference, some Baha'is say "Allah'u'Abha" as a greeting[↩]
Posted by
Sam Karvonen is a ridiculously fortunate husband and a thoroughly blessed father. He is specialized in conflict-affected countries and inspired by the everyday heroism of their lay citizens. Oh, and a Baha'i of course.
"*" indicates required fields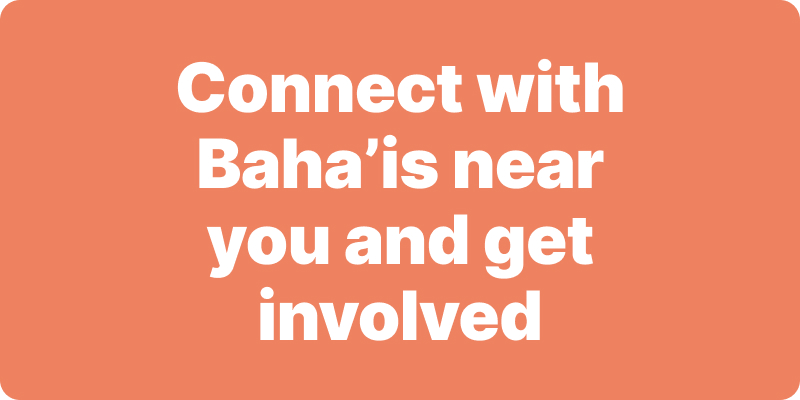 Join activities, celebrations, study groups, spiritual empowerment and education programs for young people, and more.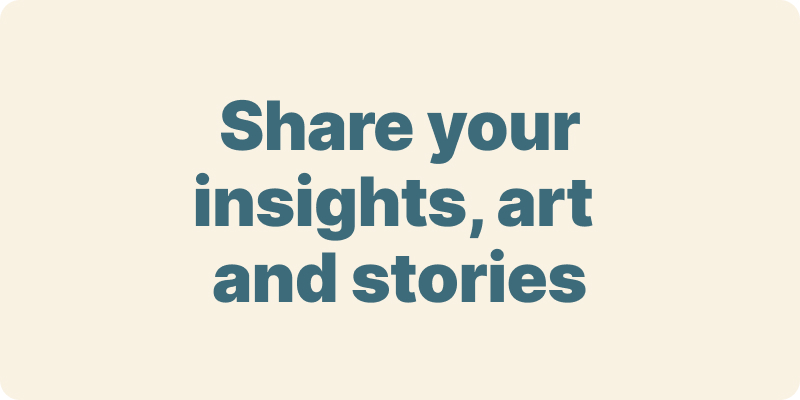 The arts and media have a critical role in how we share our community experiences. We've got resources, projects and more to help you get involved.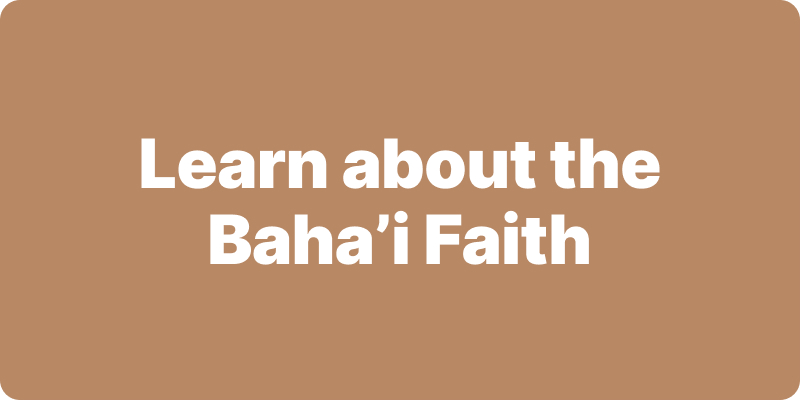 Baha'i beliefs address essential spiritual themes for humanity's collective and individual advancement. Learn more about these and more.
We acknowledge the Traditional Owners of country throughout Australia.

We recognise their continuing connection to land, waters and community. We pay our respects to Aboriginal and Torres Strait Islander people and their cultures; and to elders both past and present.
Baha'i Blog is a non-profit independent initiative
The views expressed in our content reflect individual perspectives and do not represent the official views of the Baha'i Faith.
Visit the site of the
Australian Baha'i Community
and the Baha'i Faith Worldwide