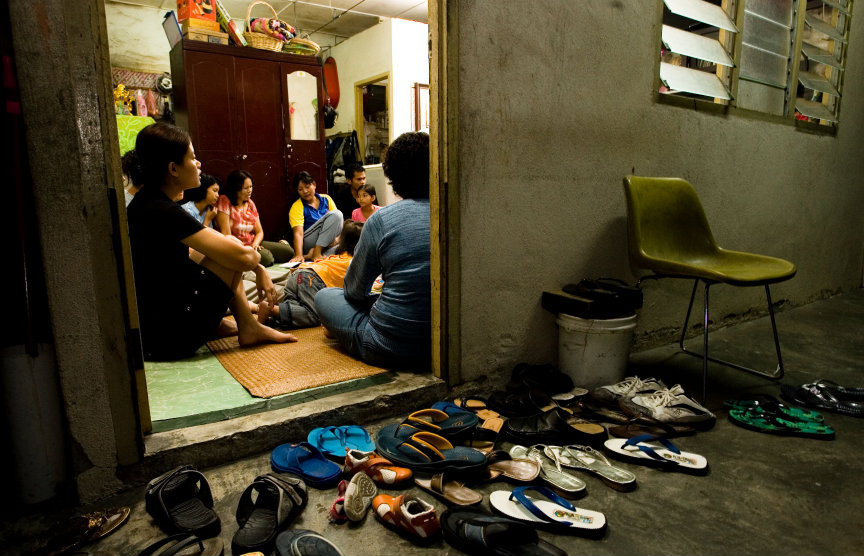 Ever wondered how to solve the world's problems? If you haven't, I'm sure you've at least wondered how to solve some of your own, right?
As Baha'is, we've actually been told how, and it comes down to this one little word:
"Consultation".
Okay, maybe it's not so little a word. And it's definitely no small concept. But it can be simple.
Baha'u'llah says:
Take ye counsel together in all matters, inasmuch as consultation is the lamp of guidance which leadeth the way, and is the bestower of understanding.

"Tablets of Bahá'u'lláh Revealed after the Kitáb-i-Aqdas" [rev. ed.], (Haifa: Bahá'í World Centre, 1982), p. 168
Consultation is at the heart of everything we do as Baha'is: administration, service, community life, family life, and personal life. It is one of the most important features of this Dispensation. It is a key that enables us to unlock the answer to any question we might have. It leads, ultimately, to our happiness.
Baha'u'llah says:
No welfare and no well-being can be attained except through consultation.

Baha'u'llah, from a Tablet – translated from the Arabic, Compilation of Compilations Vol. 1, 1991, pp93
Similarly, Abdu'l-Baha also explained:
Man must consult on all matters, whether major or minor, so that he may become cognizant of what is good. Consultation giveth him insight into things and enableth him to delve into questions which are unknown… The principle of consultation is one of the most fundamental elements of the divine edifice. Even in their ordinary affairs the individual members of society should consult.

Abdu'l-Baha, from a Tablet – translated from the Persian
The reality of a situation cannot be understood entirely by one mind. Consultation allows us to draw on the wisdom or perspectives of others where our own may be lacking. It helps us to interact with others in a meaningful way. It forces us to broaden our thinking beyond our own personal perception. It is a means of engendering a sense of community, of ensuring participation by all in the development of the Faith and in our own community, cluster, region and country. True consultation will enhance the powers and capabilities of the individual, and foster an environment that encourages meaningful expression.
Shoghi Effendi says:
The principle of consultation, which constitutes one of the basic laws of the Administration, should be applied to all Bahá'í activities which affect the collective interests of the Faith, for it is through cooperation and continual exchange of thoughts and views that the Cause can best safeguard and foster its interests… Individual initiative, personal ability and resourcefulness, though indispensable, are, unless supported and enriched by the collective experiences and wisdom of the group, utterly incapable of achieving such a tremendous task.

Written on behalf of Shoghi Effendi, Consultation, p. 15
Because consultation is so important to our wellbeing and happiness, because it gives rise to true guidance in any matter, where there are challenges in a community — consultation can be the best place to begin.
And, where the answer to a problem facing us seems elusive, communications are ineffective, tensions arise, or unity of vision is lacking, it can be a sign that consultation — true consultation — is not taking place as it should be. In such circumstances, it could be helpful to look at the quality of consultation in a particular setting.
Abdu'l-Baha describes the elements of consultation as follows:
The purpose is to emphasize the statement that consultation must have for its object the investigation of truth. He who expresses an opinion should not voice it as correct and right but set it forth as a contribution to the consensus of opinion; for the light of reality becomes apparent when two opinions coincide. A spark is produced when flint and steel come together. Man should weigh his opinions with the utmost serenity, calmness and composure. Before expressing his own views he should carefully consider the views already advanced by others. If he finds that a previously expressed opinion is more true and worthy, he should accept it immediately and not willfully hold to an opinion of his own. By this excellent method he endeavors to arrive at unity and truth. Opposition and division are deplorable… Therefore, true consultation is spiritual conference in the attitude and atmosphere of love. Members must love each other in the spirit of fellowship in order that good results may be forthcoming. Love and fellowship are the foundation.

"The Promulgation of Universal Peace: Talks Delivered by Abdu'l-Bahá during His Visit to the United States and Canada in 1912, 2nd ed.(Wilmette: Bahá'í Publishing Trust, 1982), pp. 72-73
It is easy to take consultation for granted. To think that because we are Baha'is, because we recognise consultation is a valuable ideal, because we 'do it' in our Assembly meetings, our Feasts, our cluster reflection meetings, that we already know what we are doing when it comes to consultation.
But consultation, like other Baha'i laws and principles, takes practice. And in order to improve that practice, it requires ongoing reflection and action. It is not a skill or capability that we acquire simply by believing in it. We also don't want to water down our understanding of the concept based on how the word can be thrown around in day-to-day language. Therefore it helps to reflect constantly on what the Writings say about true consultation, and to consider how we are putting those elements into practice. To ask ourselves, are we really detached from our own ideas when we consult with others? Are we truly listening to what others have to say? Are we valuing perspectives on an issue in a way that fosters "true understanding"? Are we putting the investigation of truth at the heart of our discussion on a matter?
The concept of consultation is both simple and profound. But it also takes conscious practice and refinement. Only then can it become a "lamp of guidance which leadeth the way".
Posted by
Anisa is a Baha'i that lives in Australia and grew up in the Pacific. She works in development and is passionate about people, coffee and seeing new places. She has a half packed suitcase in her closet and a job that let's her travel, which she's immensely grateful for. Blogging is something new to Anisa but she enjoys the opportunity to share views on things that are important to her and welcomes your views in return.
"*" indicates required fields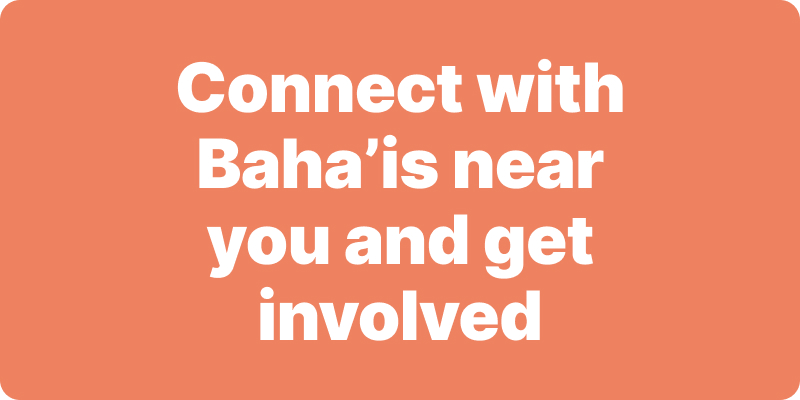 Join activities, celebrations, study groups, spiritual empowerment and education programs for young people, and more.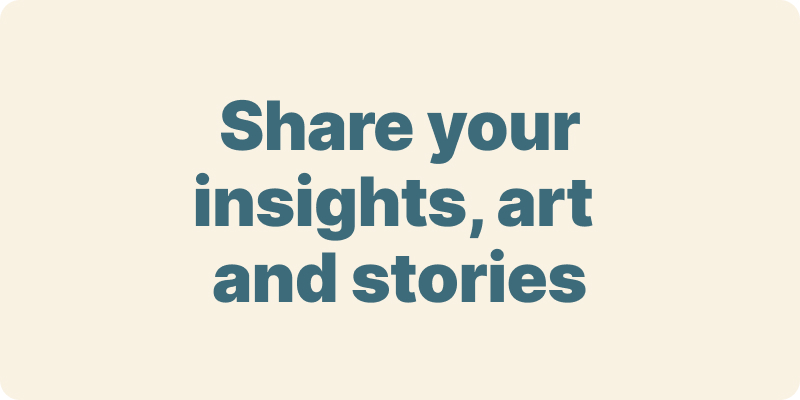 The arts and media have a critical role in how we share our community experiences. We've got resources, projects and more to help you get involved.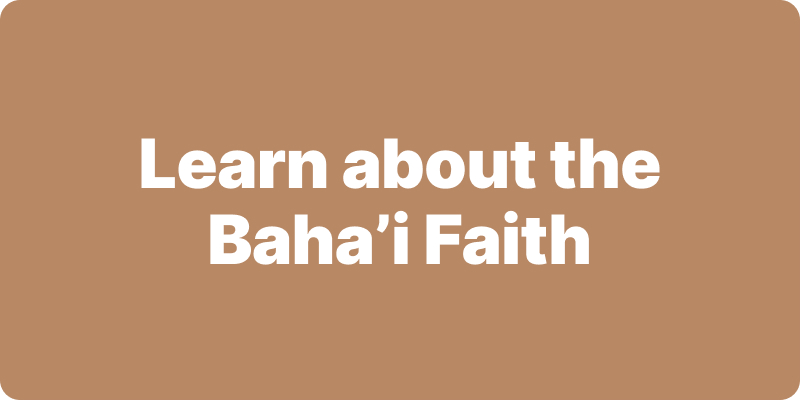 Baha'i beliefs address essential spiritual themes for humanity's collective and individual advancement. Learn more about these and more.
We acknowledge the Traditional Owners of country throughout Australia.

We recognise their continuing connection to land, waters and community. We pay our respects to Aboriginal and Torres Strait Islander people and their cultures; and to elders both past and present.
Baha'i Blog is a non-profit independent initiative
The views expressed in our content reflect individual perspectives and do not represent the official views of the Baha'i Faith.
Visit the site of the
Australian Baha'i Community
and the Baha'i Faith Worldwide