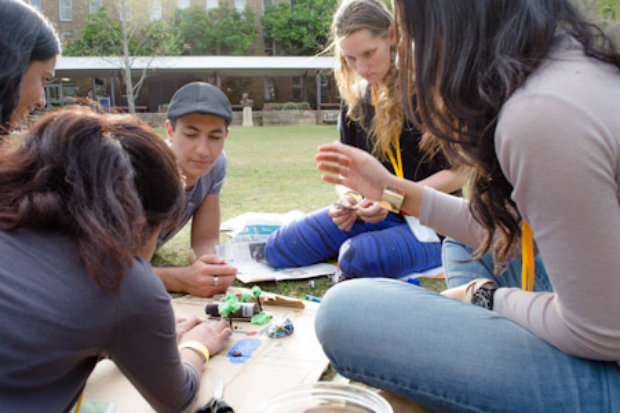 Prior to attending one of the 114 worldwide youth conferences in Sydney, Australia, I was grappling with the concept of coherence and what it looked like in reality to live a life that was not fragmented. I would look at all the different components in my life and wonder how it was possible for each of them to tie seamlessly together while still devoting my time to the progress of the Five Year Plan. I saw myself as a mother, a wife, a journalist, a Baha'i – with each aspect having its own distinct purpose.
The paragraph below, taken from the youth conference participant materials, expands on this idea of coherence:
It is essential then that ever-growing numbers of those in the prime of their lives "steel themselves for a life of service" to society. Naturally, many matters occupy their time and energy: education, work, leisure, spiritual life, physical health. But they learn to avoid a fragmented approach to life that fails to see the connections among life's various aspects. Such a disjointed view of life often makes individuals fall victim to the false choices suggested in questions such as whether one should study or serve, advance materially or contribute to the betterment of others, pursue work or become dedicated to service. Failure to approach one's life as a coherent whole often breeds anxiety and confusion. Through service, young people can learn to foster a life in which its various aspects complement each other.

114 Youth Conferences Participant Materials, July to October 2013, p. 1–2
After participating in the conference, I felt my understanding was elevated in this regard and I was able to better visualise what it means to approach my life as a coherent whole. I realised that it wasn't about categorising your life into different components, but about harnessing your desire to serve the Faith and using it to determine your life's path. No single matter in our life is more important than the other because everything we do comes from our desire to serve. If we understand this, then we can live a life where aspects such as education, work, leisure, and spiritual life each have the one distinct purpose to serve mankind. The Universal House of Justice states:
It brings us equal pleasure to know that the friends are on their guard, lest new false dichotomies be allowed to pervade their thinking…The tendency to see activities, and the agencies that support them, in competition with one another, a tendency so common in society at large, is being avoided by the community.

Universal House of Justice, Letter to the Continental Board of Counsellors, 28 December 2010
Whatever matters we choose to engage in, we choose in order to fulfil our desire to serve Baha'u'llah's Cause and contribute to an ever-advancing civilisation. With this in mind, we are able to live a life where we are less inclined to perceive false dichotomies and to make decisions between such matters as studying and serving the Five Year Plan. To further illustrate this point, I have come up with two examples of what I believe it looks like to take a fragmented approach to one's life versus a more coherent approach.
FRAGMENTED: "I work full time every day and study on weeknights and my weekend is for serving the Faith."
COHERENT: "My life's aim is to serve humanity. I do this by going to work and providing for my family who can in turn serve and also by furthering my capacity for this through study. On weekends I feel a direct contribution to my neighbourhood by participating in specific core activities."
And another example:
FRAGMENTED: "I have my final exams this year so I won't be able to serve the Faith."
COHERENT: "As I continue with my service activities in the community, I should ensure time to study as my final exams approach. I want to be accepted in a specific program which will enable me to serve in new capacities."
After attending the youth conference in Sydney, I started to see that my role in this world was as a servant of humanity and there were many different matters in my life that allowed me to fulfil this role. Sure there are duties that come with being a mother, a wife, a journalist and a Baha'i, but those duties are all set to serve the greater good. Abdu'l-Baha states:
As to the terminology I used in my letter, bidding thee to consecrate thyself to service in the Cause of God, the meaning of it is this: limit thy thoughts to teaching the Faith. Act by day and night according to the teachings and counsels and admonitions of Baha'u'llah.

Abdu'l-Baha, Selections from the Writings of Abdu'l-Baha, p. 100
And again:
…is there any deed in the world that would be nobler than service to the common good? Is there any greater blessing conceivable for a man, than that he should become the cause of the education, the development, the prosperity and honor of his fellow-creatures?

Abdu'l-Baha, The Secret of Divine Civilisation, p. 103
I'd like to know, what is your concept of coherence? How do you think we can approach our life in a way that is not fragmented?
Posted by
Dellaram is a Baha'i, wife, and mother of three, who works as a freelance journalist and copywriter in her hometown of Ballarat, Australia. She is passionate about building community and loves the thrill that comes with op-shopping!
"*" indicates required fields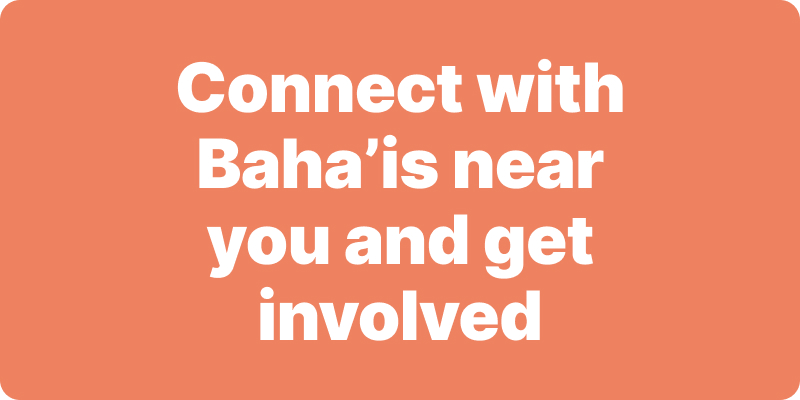 Join activities, celebrations, study groups, spiritual empowerment and education programs for young people, and more.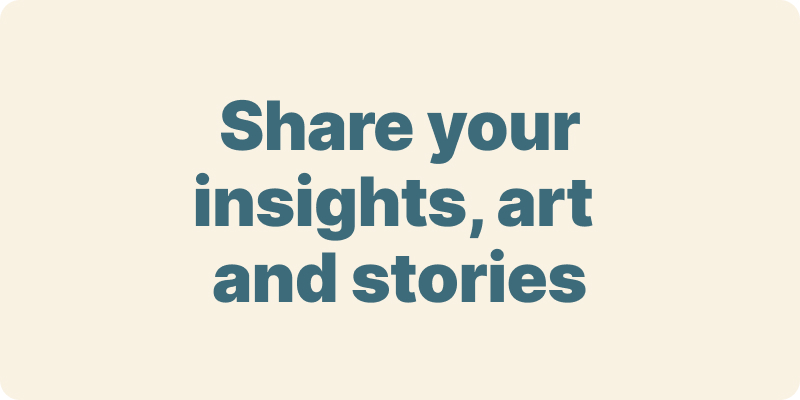 The arts and media have a critical role in how we share our community experiences. We've got resources, projects and more to help you get involved.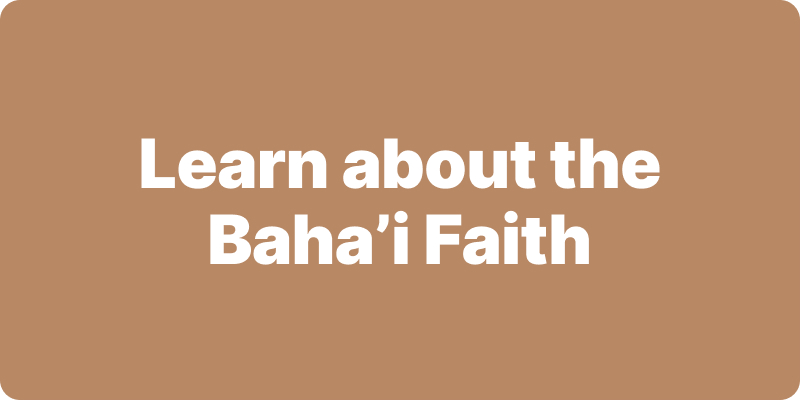 Baha'i beliefs address essential spiritual themes for humanity's collective and individual advancement. Learn more about these and more.
We acknowledge the Traditional Owners of country throughout Australia.

We recognise their continuing connection to land, waters and community. We pay our respects to Aboriginal and Torres Strait Islander people and their cultures; and to elders both past and present.
Baha'i Blog is a non-profit independent initiative
The views expressed in our content reflect individual perspectives and do not represent the official views of the Baha'i Faith.
Visit the site of the
Australian Baha'i Community
and the Baha'i Faith Worldwide