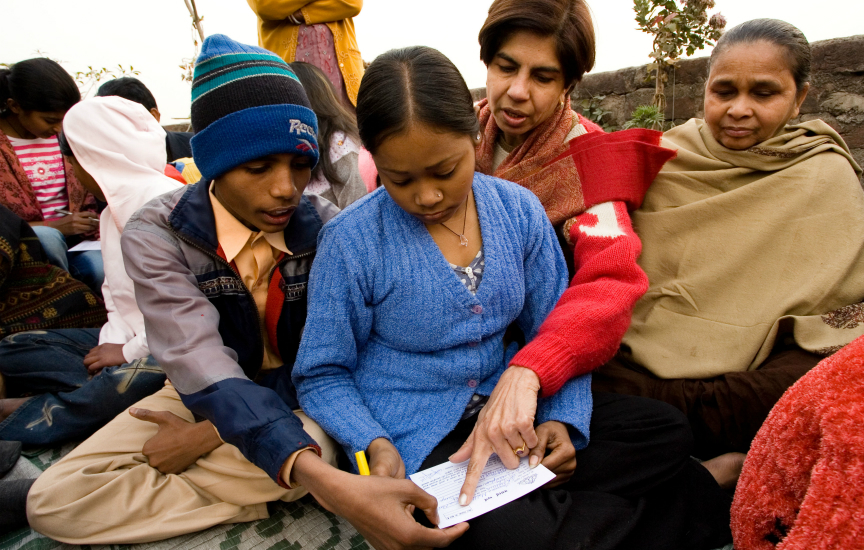 There has always been a special relationship between the Faith and numbers. Nine pointed star. Ninety-five Allah'u'Abhas. Nineteen Letters of the Living and subsequently nineteen terraces.
Despite this, I've noticed that many of us still seem to internally resist when it comes to using numbers to advance the Cause. Whether it's setting numerical teaching goals in a cluster, being remunerated for full-time service, or calculating how many home visits were made in a cycle – putting a number next to a spiritual undertaking can feel counter-intuitive for many, or even wrong. But is it?
It is a false assumption that something spiritual cannot also be numerical, and that a numerical thing can't be inherently spiritual. Yet we encounter this assertion perhaps no more vehemently than when it comes to the area of statistics.
Collecting, analyzing and utilizing statistics in a Baha'i context is something many of us are still learning about. Our enthusiasm, accuracy and timeliness when it comes to collecting and providing statistics can at times be somewhat underdeveloped.
So what? Is it really that important? Do we even need to be good at it?
Measuring a Spiritual Enterprise
It might be interesting to note that the Universal House of Justice analyzes each and every cluster around the world using the statistics we send to them.
A so-called Cluster Growth Profile is put together, which is essentially a document containing a series of tables detailing information such as the number of core activities in a cluster, the number of homes visited for deepening, number of individuals who attended Holy Day celebrations and so on. The Cluster Growth Profile is a statistical snapshot taken of a cluster every three months and is a way for the Universal House of Justice to maintain an overview of the communities that make up the Baha'i world over which it governs.
What do these numbers tell the Universal House of Justice about each respective cluster? If the number of home-visits that took place in a cluster in Africa over a three-monthly period was 40, and over the same period the number in a cluster in Australia was 5, does that mean the cluster in Africa is more spiritual or that their believers are better Baha'is?
Measuring a spiritual enterprise can present challenges especially when a unit of measure may not be obvious or existent. How do we determine the presence and the degree of spiritual qualities such as unity, love or faith?
Some would argue that there is in fact a direct correlation between numbers and spiritual attributes. For example, the amount of contributions made to the Baha'i Fund by an individual or a community may indeed reflect their level of detachment and self-sacrifice. By the same token, the number of home visits being made in a cluster could indicate how tightly-knit the social fabric of that community is, whether bonds of friendship exist and are being reinforced outside the sphere of formally organized activities.
However, rather than seeing statistics as a way to put a number against a spiritual quality, we should embrace the idea of statistics as the science of learning from data. When we start to look at numbers as a way to help us learn – about ourselves, our trends, our tendencies – they become infinitely more useful.
Numbers of participants involved in a teaching campaign or individuals who have completed Ruhi Book 1 give us information on the status quo. Seeing how these numbers change over one cycle, two cycles, a year, or several years can give us valuable insight into a process of spiritual transformation. When it comes to a process of any nature, we do benefit from some sort of indicator as to whether we are advancing. 1 Statistics can be utilized – whether it's by the Universal House of Justice or individuals in their own community – as a reliable indicator of how we are progressing the work of the Cause.
One Can Disagree with Ideas, but One Cannot Argue with Facts
Statistics are nothing new to the Faith. The Guardian, Shoghi Effendi, had a passion for statistics and exerted great effort in obtaining them. Ruhiyyih Khanum fondly recollects:
He constantly kept his statistics up to date; at the time of his passing he had the usual small notebook in his bedroom in which he kept the latest additions. I remember once his smilingly holding such a notebook up and telling me: "Do you realize the whole Baha'i world is in this?"

Ruhiyyih Khanum, The Priceless Pearl, p. 390
It is a curiously simple yet profound idea that the Baha'i world could be summed up in a few numbers. Ruhiyyih Khanum goes on to elaborate:
To understand the statistics better, one must understand what was in Shoghi Effendi's mind behind the statistics. One cannot argue with facts; one can disagree with ideas… Facts were part of Shoghi Effendi's ammunition with which he could defend the Faith against its enemies and through which he could not only encourage the Baha'is but stimulate them to greater effort.

Ruhiyyih Khanum, The Priceless Pearl, p. 390
While within the community we may use statistics to monitor our own progress, outside of the community statistics can be a great tool in not only defending but presenting and propagating the Faith externally. As the work of the Baha'i community begins to attract and invite more attention through our engagement in social action, public discourse, and external affairs efforts, it becomes even more important to draw on numerical data to give others an accurate picture of who and what we are. The impact the Junior Youth Spiritual Empowerment Program has had on a population or the increase in the devotional character of a locality – these findings are all the more credible when we have data that underpins them.
The Medium is the Message
So what does all this have to do with me? If you have ever attended a 19-day Feast, facilitated a study circle, held a devotional meeting, taken part in an expansion – and even if you have not – you are integral to this process.
In an ideal world, a teacher of a children's class will know how many children attend their class, will pass this information on to a children's class coordinator, who will pass this on to a statistics officer, and all of this information will be vigilantly recorded every three months and analyzed for reflection and future planning by all parties involved.
Like with any chain of communication however, there is potential for a break-down at every link. It is surprising how much information is not recorded and inversely how much information is not known. The children's class teacher does not know the number of attendees and so inflates the number, the coordinator has no contact with the teacher, a cluster does not have a statistics officer, there has been no time to record any information so the number being sent to the World Centre has been the same for the past three cycles – there are any number of obstacles that arise when it comes to statistics.
If we view this process as a flow of information and understand the flow of information to be a natural expression of a community of people working together toward a common purpose, then is it not vital that we get better at this?
In the same way donating to the Fund or saying our 95 Allah'u'Abhas is a way to flex our spiritual muscles, the process of collecting statistics can also be seen as a spiritual exercise. When our knowledge of Baha'i activities is thorough and our communication with fellow believers is strong, providing and collecting statistics will be easy. So until our numbers are through the roof, perhaps just the effort to get them there will be all our community needs.
---
Footnotes & Citations
From a document compiled by friends in Canada for the study of statistics[↩]
Posted by
Zayda is a Baha'i living and serving in Australia's capital, Canberra.
"*" indicates required fields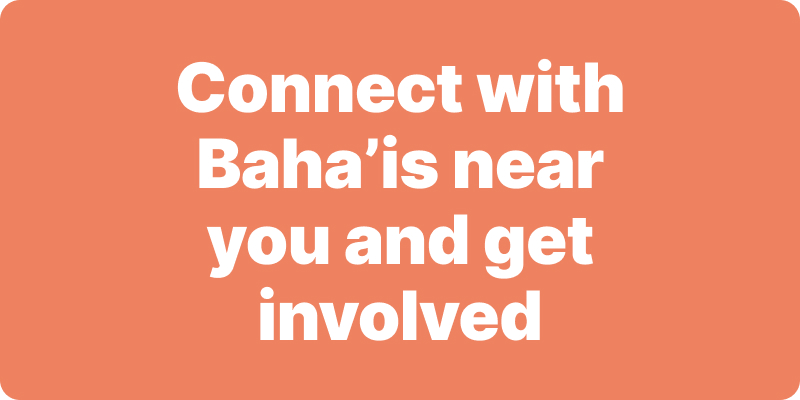 Join activities, celebrations, study groups, spiritual empowerment and education programs for young people, and more.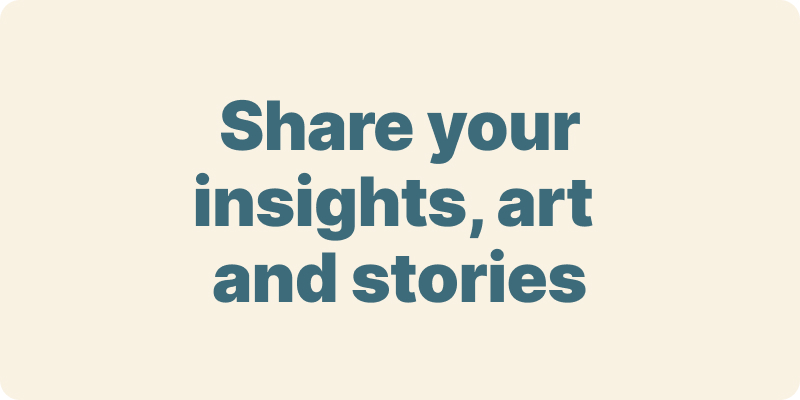 The arts and media have a critical role in how we share our community experiences. We've got resources, projects and more to help you get involved.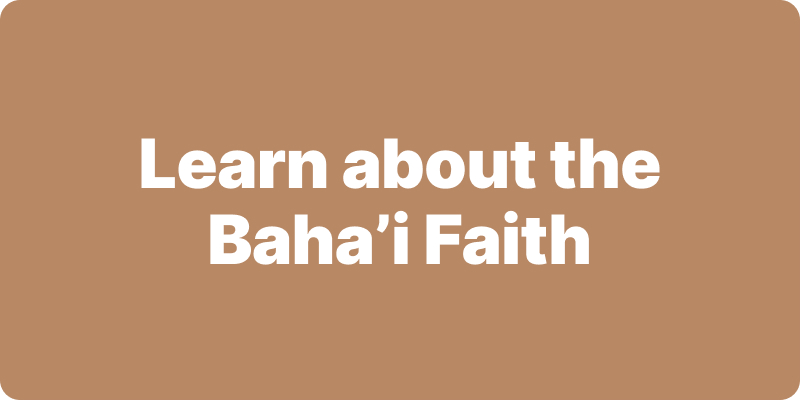 Baha'i beliefs address essential spiritual themes for humanity's collective and individual advancement. Learn more about these and more.
We acknowledge the Traditional Owners of country throughout Australia.

We recognise their continuing connection to land, waters and community. We pay our respects to Aboriginal and Torres Strait Islander people and their cultures; and to elders both past and present.
Baha'i Blog is a non-profit independent initiative
The views expressed in our content reflect individual perspectives and do not represent the official views of the Baha'i Faith.
Visit the site of the
Australian Baha'i Community
and the Baha'i Faith Worldwide