My favourite part of the Baha'i Faith is that we are offered so many avenues and analogies as ways in which we can all traverse our own paths of truth towards God. One important analogy that I have read throughout so many of the Writings are the references made by Baha'u'llah in His words and His Revelation to the ocean.
Immerse yourselves in the ocean of My words, that ye may unravel its secrets, and discover all the pearls of wisdom that lie hid in its depths. 1
To begin, the ocean is the perfect reference point for the vastness of the Baha'i Writings, as it is something I believe many of us can understand and easily apply within our own knowledge and perspectives. Abdu'l-Baha tells us:
Trust in the favor of God. Look not at your own capacities, for the divine bestowal can transform a drop into an ocean; it can make a tiny seed a lofty tree. Verily, divine bestowals are like the sea, and we are the fishes of that sea. The fishes must not look at themselves; they must behold the ocean, which is vast and wonderful. Provision for the sustenance of all is in this ocean; therefore, the divine bounties encompass all, and love eternal shines upon all. 2
Reflecting on this constant analogy, along with the expansiveness and depth of the Writings of the Baha'i Faith, gave me somewhat of a profound insight. It also provided my own understanding of the Writings with even more meaning.
Some of us have seen the ocean with our own eyes and even live close to it, while others live thousands of kilometers from the nearest ocean, and may never have the chance to visit it in their life time. Metaphorically speaking, however, the ocean of Baha'u'llah's Words is always close by. He tells us:
O My servants! The one true God is My witness! This most great, this fathomless and surging Ocean is near, astonishingly near, unto you. Behold it is closer to you than your life-vein! Swift as the twinkling of an eye ye can, if ye but wish it, reach and partake of this imperishable favor, this God-given grace, this incorruptible gift, this most potent and unspeakably glorious bounty. 3
This is similar to how we decide to connect with the Ocean. We can all sit and admire its beauty. For some, they won't understand what the fuss is about as it is just another part of the natural landscape of our world. While others will believe that sitting on the ocean shore is as far as they will go when it comes to basking in the depths of this wondrous water. Some people will come and dip their toes, or even swim away from the shore to feel that they are really enveloped by this body of water. But they know they are not that far, and can swim easily back to the shore if required. Other people will get on a boat and send themselves away from the shore, across the surface of this natural beauty, to bask in the warmth of the sun, glide through the waves that run across the surface and continue to wonder what lies beneath. They may stop in some parts of the ocean and dive in, parts beyond where many others will venture, allowing themselves to see a little below the surface. This may not mean their experience is hugely different from those on the shoreline, as it is yet just another part of the same ocean. Abdu'l-Baha tells us:
The ocean is one body of water but different parts of it have particular designation, Atlantic, Pacific, Mediterranean, Antarctic, etc. If we consider the names, there is differentiation, but the water, the ocean itself is one reality. 2
Some may even put on some snorkeling gear and take a longer look below, whether they are at the surface or in the deeper locations, allowing them to experience a view into a world they wouldn't normally see from the land.
For others though, the shoreline, boat trips and even snorkeling isn't enough. They want more than a glimpse. They want more than just traversing the upper bodies of water of this expansive Ocean. They want to be trained to be able to dive well below the surface and explore the endless depths. They want to explore, uncover and seek new treasures. They want to find out more about these depths in order to share their findings with those on the surface. However, the reality of this experience in our scientifically bound world means that those who do dive below have only limited time each dive to get down and search for their treasures. While others may go as far as to live part of their life constantly under the water in a man-made submarine, their searches are only useful if they stay for a short period of time and come back to the surface to share their knowledge, form new theories, and use the information of what they have found to progress our collective truth.
Baha'u'llah speaks of these depths in the following passage:
O My servants! My holy, My divinely ordained Revelation may be likened unto an ocean in whose depths are concealed innumerable pearls of great price, of surpassing luster. It is the duty of every seeker to bestir himself and strive to attain the shores of this ocean, so that he may, in proportion to the eagerness of his search and the efforts he hath exerted, partake of such benefits as have been pre-ordained in God's irrevocable and hidden Tablets. If no one be willing to direct his steps towards its shores, if every one should fail to arise and find Him, can such a failure be said to have robbed this ocean of its power or to have lessened, to any degree, its treasures? 1
In the same way that we are still growing and evolving in our scientific knowledge of the ocean, I think that we are also still growing in our knowledge and understanding of the depths of the Writings of our Prophets. While we may have ultrasonic equipment and man-made submarines to take us deeper than before, these only matter if we come back to the surface and share the information we found — putting it together with the information that exists and finding ways to put it into action in order to better our lives.
What this insight offered me is that from our own explorations of the Earth's oceans we have learnt about the weather systems and currents of the water that affect us; we have learnt that different parts of the ocean may not look the same, yet they are all connected and we are all affected; we have learnt that there is such deep beauty in living by the Ocean, but we are not designed to live beneath it. The examples are endless. And whilst some of us would love to get in a submarine and stay beneath the surface for years to come, in the same way we would love to delve deep into the words of God and remain there, it doesn't progress or serve anyone else. I believe that the only way I can understand the world above the water, is by understanding the world below it. The only way for me to know more about the currents, waves and weather systems that feed our own natural habitat, is to know more about where it comes from. Likewise, the only way I can serve another soul effectively is to understand the depths of the Teachings and the vastness of this reality — ultimately finding ways to progress my spiritual self within the human experience and throughout all the worlds of God.
---
Posted by
An entrepreneur by day, Writer, and Vlogger by night. If Luke could have a superhuman power, it would be the power to change the structure of the human mind. Instead, as he can't quite figure out how to be a superhero just yet, he uses his own human talents, in line with the power of the Bahai Faith, to help shape those around him and assist them to find their highest selves. Passionate about the power of development, Luke loves meaningful conversations and finding new ways to understand the world we live in.
"*" indicates required fields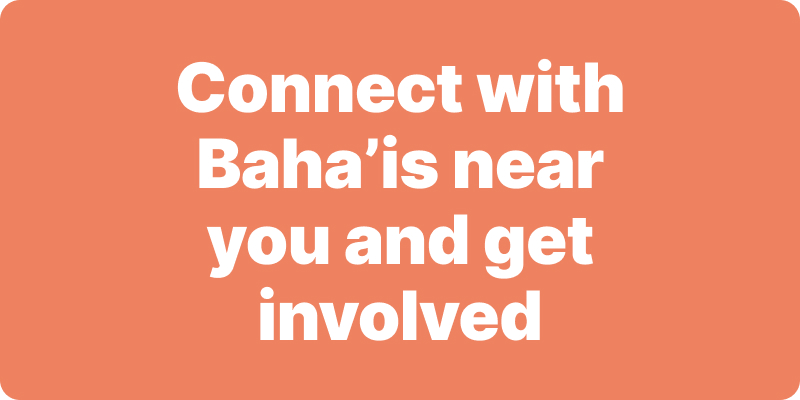 Join activities, celebrations, study groups, spiritual empowerment and education programs for young people, and more.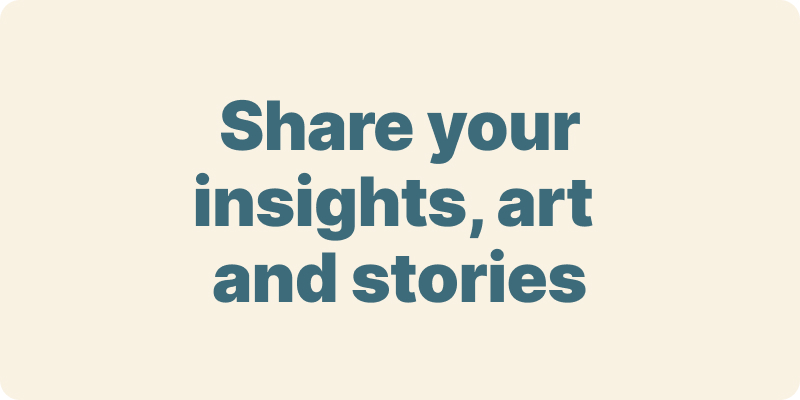 The arts and media have a critical role in how we share our community experiences. We've got resources, projects and more to help you get involved.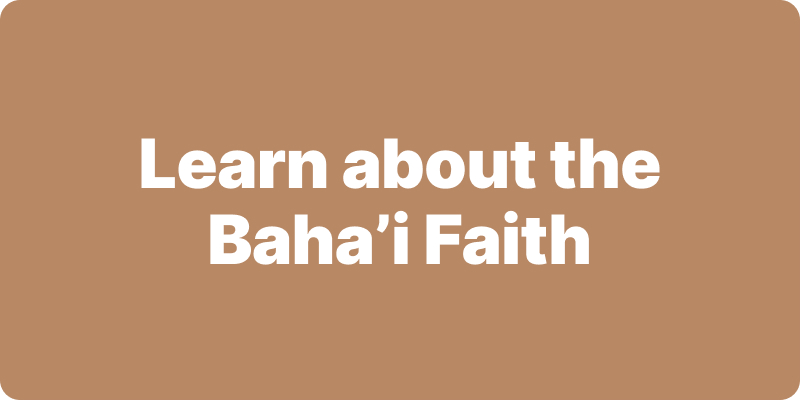 Baha'i beliefs address essential spiritual themes for humanity's collective and individual advancement. Learn more about these and more.
We acknowledge the Traditional Owners of country throughout Australia.

We recognise their continuing connection to land, waters and community. We pay our respects to Aboriginal and Torres Strait Islander people and their cultures; and to elders both past and present.
Baha'i Blog is a non-profit independent initiative
The views expressed in our content reflect individual perspectives and do not represent the official views of the Baha'i Faith.
Visit the site of the
Australian Baha'i Community
and the Baha'i Faith Worldwide