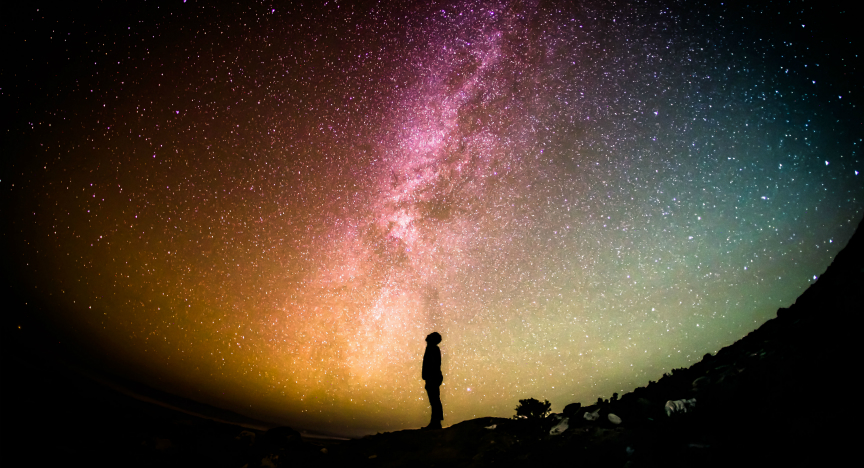 The harmony of science and religion is a fundamental principle of the Baha'i Faith. Abdu'l-Baha declares, "if religious beliefs and opinions are found contrary to the standards of science they are mere superstitions and imaginations; for the antithesis of knowledge is ignorance, and the child of ignorance is superstition." 1
While conflict between religious doctrine and scientific theory is a recurring theme throughout the history of humanity, a contemporary example of this tension is found in discussions regarding evolution and the origin of our species. Given the centrality of the theory of evolution to the scientific enterprise and the importance of reconciling the teachings of the Faith and the established precepts of science, we thought it beneficial to briefly review some of the Baha'i principles on the subject. Shoghi Effendi cautions us, when studying Abdu'l-Baha's teachings on the subject, that "these various statements must be taken in conjunction with all the Baha'i teachings; we cannot get a correct picture by concentrating on just one phrase." 2
There are points of unequivocal agreement between Abdu'l-Baha and the science of evolution, such as the principle that humans, like all other species, have evolved over time:
[M]an, in the beginning of his existence and in the womb of the earth, like the embryo in the womb of the mother, gradually grew and developed, and passed from one form to another, from one shape to another, until he appeared with this beauty and perfection, this force and this power… 3
Abdu'l-Baha asserts that life is "very ancient" and states that man emerged in a much more recent time frame:
… we established before through rational arguments that life on this earth is very ancient — not one or two hundred thousand, or even one or two million years old: it is ancient indeed… 4

… man was produced ten or a hundred thousand years ago… 5
Other pronouncements of Abdu'l-Baha do not conform to the prevailing scientific views on evolution. Foremost among these are statements indicating that man is not simply an advanced animal. The Faith teaches that although human beings did evolve over time, we have always been a distinct species:
But at all times, even when the embryo resembled a worm, it was human in potentiality and character, not animal. The forms assumed by the human embryo in its successive changes do not prove that it is animal in its essential character. Throughout this progression there has been a transference of type, a conservation of species or kind. Realizing this we may acknowledge the fact that at one time man was an inmate of the sea, at another period an invertebrate, then a vertebrate and finally a human being standing erect. Though we admit these changes, we cannot say man is an animal. In each one of these stages are signs and evidences of his human existence and destination. 6
Another principle of the Baha'i teachings is the belief that "Man" has always existed. Abdu'l-Baha describes this principle:
Therefore, it cannot be said there was a time when man was not. All that we can say is that this terrestrial globe at one time did not exist, and at its beginning man did not appear upon it. But from the beginning which has no beginning, to the end which has no end, a Perfect Manifestation 7 always exists. This Man of Whom we speak is not every man; we mean the Perfect Man. 8
When Abdu'l-Baha says "it cannot be said there was a time when man was not," it appears evident that he is not implying that man always existed in his physical manifestation on earth. In fact, the next line of that quotation clearly states, "at [the earth's] beginning man did not appear on it." We can therefore deduce from these principles that man has always existed in its spiritual potentiality and that, at some point in history, that potentiality became manifested in physical form. The question is whether that physical manifestation came about at the same time as the origin of life on earth.
There are a number of places where Abdu'l-Baha suggests that is not the case. For example, He states:
[T]he terrestrial globe from the beginning was created with all its elements, substances, minerals, atoms and organisms; but these only appeared by degrees: first the mineral, then the plant, afterward the animal, and finally man. 9
This statement implies that man only appeared after the animal kingdom came about, rather than purporting that man existed in physical form from the earliest stages of life.
Additionally, it seems that Abdu'l-Baha maintains that from the time humans were manifested physically in the world, we were in a form which allowed us to reflect our spiritual attributes:
…from the moment of his appearance man has possessed perfect composition, and has had the capacity and potential to acquire both material and spiritual perfections. 10
It is unlikely that the simple organisms which first emerged on this planet were possessed of that capacity.
Therefore the physical form of man descended from other species, but whenever the spiritual potentiality of man was manifested in physical form, it became a completely distinct species. Precisely when this happened, or what physical or spiritual mechanism triggered this transformation is unknown. Even if our physical frame was inherited from other species, once that form was sufficiently evolved and became infused with the soul of man, it became distinct from all other creatures. Before that point, we may say that the spiritual reality of man existed in potentiality but had not yet been manifested, just as the seed contains the potentiality of leaves, branches, and fruits, which are not yet evident.
Taken holistically, we believe that the Baha'i view on evolution allows both the essential spiritual uniqueness of our species and our physical evolution, without the need for assuming that man existed from the origin of life on this planet and evolved in parallel fashion with all other creatures. But there are still some questions to be answered and reflected upon. For example, what does the assertion "man was always … man" mean scientifically? How do we reconcile the fact that a vast percentage of our DNA is identical with chimpanzees? Were the first humans born to non-humans? What do you think?
---
A note from the editors: As with all content on Baha'i Blog, this article reflects the views of its authors. We'd like to share a few authoritative resources that have since been made available on the subject for your study:
"The Baha'i view of evolution is more complex and nuanced than that put forward today by those who present evolution and creation in dichotomous terms. Evolution may be understood as the means set in motion by God through which life changes and unfolds. A Baha'i can strive to reconcile contemporary scientific views with the published statements of Abdu'l-Baha, which need not be understood to imply a kind of parallel evolution. Rather, Abdu'l-Baha has explained that human life came into existence when the appropriate conditions were established." (5 July 2010)
Posted by
Matt Giani is a professor of educational policy at the University of Illinois at Urbana-Champaign. His research focuses on inequality and social mobility in higher education. Matt draws his inspiration from his exuberant daughter Clara, his incredible wife Shadi, and the Baha'i teachings. Halim Beere helped form the startup Illiac Software, where he is Chief Technical Officer and programmer for the music software Harmonia. He is also a composer, earning his doctorate from the University of Illinois and drawing musical inspiration from the Baha'i Writings, his beautiful family, and computer code. He still lives in the Urbana-Champaign area with his wife Renee, daughter Roya, son Darius, two cats, and one dog.
"*" indicates required fields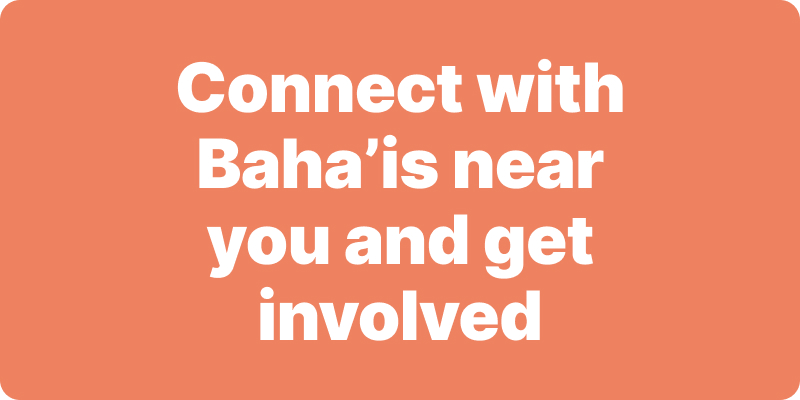 Join activities, celebrations, study groups, spiritual empowerment and education programs for young people, and more.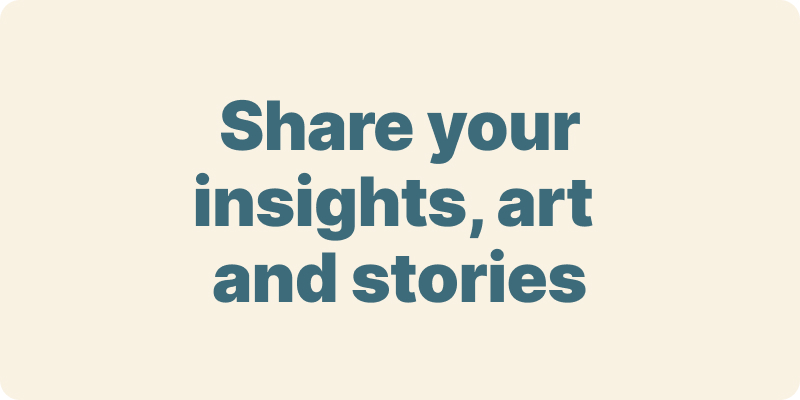 The arts and media have a critical role in how we share our community experiences. We've got resources, projects and more to help you get involved.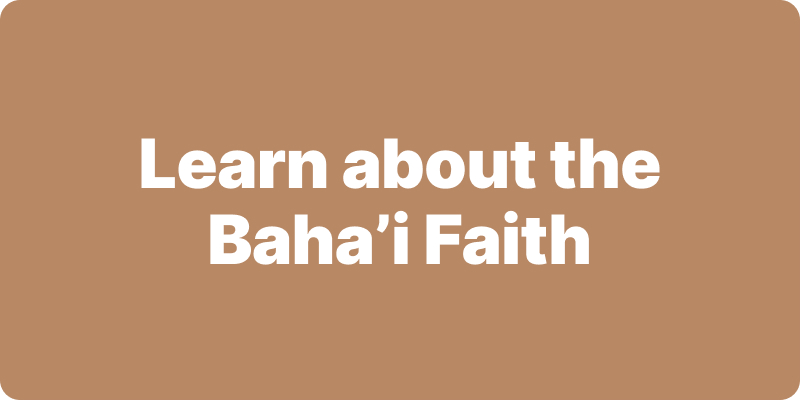 Baha'i beliefs address essential spiritual themes for humanity's collective and individual advancement. Learn more about these and more.
We acknowledge the Traditional Owners of country throughout Australia.

We recognise their continuing connection to land, waters and community. We pay our respects to Aboriginal and Torres Strait Islander people and their cultures; and to elders both past and present.
Baha'i Blog is a non-profit independent initiative
The views expressed in our content reflect individual perspectives and do not represent the official views of the Baha'i Faith.
Visit the site of the
Australian Baha'i Community
and the Baha'i Faith Worldwide