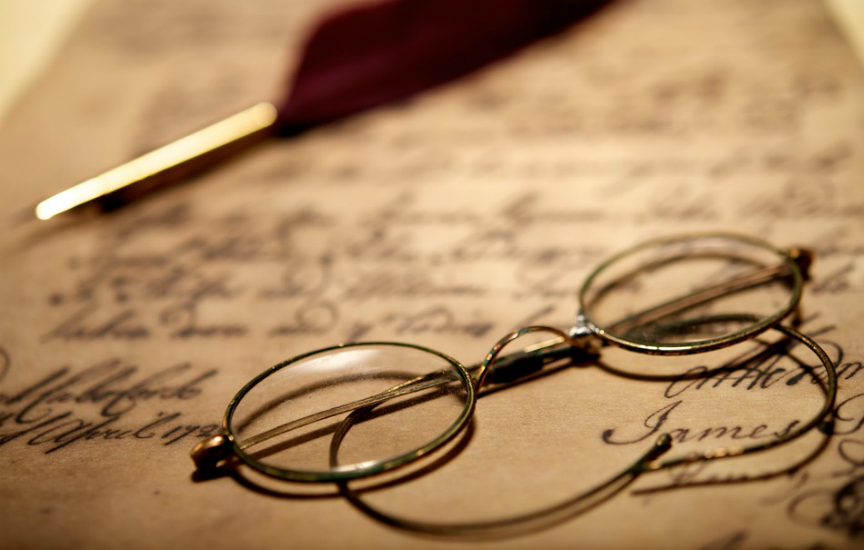 Mentions of the Baha'i Faith are becoming more and more frequent in mainstream media, for example pop stars are sharing quotations from the Baha'i Writings on Instagram, like Britney Spears' recent posting of the quote from Abdu'l-Baha.
But before celebrities were tweeting endorsements of the Baha'i Faith, there were other people of note commenting on this wonderful religion. Here's a look at just seven of their tributes.
Queen Marie of Romania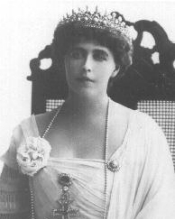 Very popular queen of Romania, she became a Baha'i after her husband King Ferdinand died. She was a nurse, writer, and humanitarian.
She (Queen Marie of Romania) affirmed that the writings of Baha'u'llah and Abdu'l-Baha are "a great cry toward peace, reaching beyond all limits of frontiers, above all dissensions about rites and dogmas… It is a wondrous message that Baha'u'llah and His Son Abdu'l-Baha have given us! They have not set it up aggressively, knowing that the germ of eternal truth which lies at its core cannot but take root and spread… It is Christ's message taken up anew, in the same words almost, but adapted to the thousand years and more difference that lies between the year one and today….

-Shoghi Effendi 1
Gandhi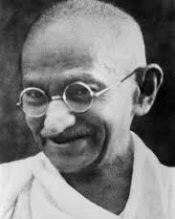 Distinguished leader of the Indian independence movement from British rule. He was an inspirational man known for practicing and advocating nonviolent methods of civil reform.
The Baha'i Faith is a solace to humankind.

-Gandhi 2
Leo Tolstoy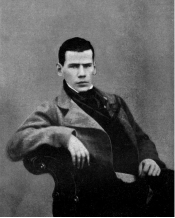 Russian writer who many regard as one of the greatest authors of all time. His works include War and Peace and Anna Karenina.
We spend our lives trying to unlock the mystery of the universe, but there was a Turkish prisoner, Bahá'u'lláh, in Akka, Palestine, who had the key. …Baha'u'llah's teachings now present us with the highest and purest form of religious teaching…Very profound, I know of no other so profound.

– Leo Tolstoy 1908 3
Helen Keller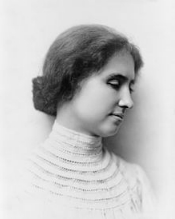 American author and political advocate for women's suffrage and labor rights. She is well known for being the first deaf-blind person to earn a bachelor's degree.
The philosophy of Bahá'u'lláh deserves the best thought we can give it….What nobler theme than the 'good of the world and the happiness of the nations' can occupy our lives? The message of universal peace will surely prevail…

– Helen Keller
Khalil Gibran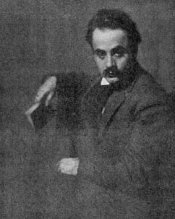 Lebanese-American writer, poet and artist. One of his most acclaimed works is the 1923 book, The Prophet. You may also be interested in this Baha'i Blog article called Kahlil Gibran and the Baha'i Faith.
Gibran met Abdu'l-Baha. "He simply adored the Master. He was with Him whenever he could be….He wrote The Son of Man, he thought of Abdu'l-Baha all through. He said that he was going to write another book with Abdu'l-Baha as the centre and all the contemporaries of Abdu'l-Baha speaking. He died before he wrote it. He told me definitely that The Son of Man was influenced by Abdu'l-Baha.

– Juliet Thompson
Al Gore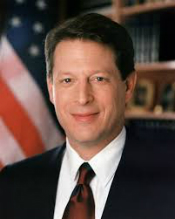 The 45th Vice President of the United States under President Bill Clinton. He went on to serve as an environmental activist and earned the Nobel Peace Prize in 2007 for his contributions to climate change activism.
One of the newest of the great universalist religions, Baha'i, founded in 1863 in Persia by Mirza Husayn Ali, warns us not only to properly regard the relationship between humankind and nature but also the one between civilization and the environment. Perhaps because its guiding visions were formed during the period of accelerating industrialism, Baha'i seems to dwell on the spiritual implications of the great transformation to which it bore fresh witness: "We cannot segregate the human heart from the environment outside us and say that once one of these is reformed everything will be improved. Man is organic with the world. His inner life molds the environment and is itself deeply affected by it. The one acts upon the other and every abiding change in the life of man is the result of these mutual reactions." And, again, from the Baha'i sacred writings comes this: "Civilization, so often vaunted by the learned exponents of arts and sciences will, if allowed to overleap the bounds of moderation, bring great evil upon men."

– Al Gore 4
Tony Blair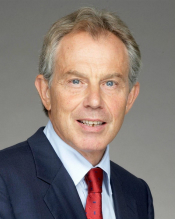 Served as the Prime Minister of the United Kingdom from 1997 to 2007. He went on to be involved in and establish various charitable organizations.
In many ways, Baha'is embody the spirit of community cohesion that is so important to our society. The Bahá'í community, in its outlook on life and in its proactive work in the inter-faith, cohesion and anti-discrimination fields, show how much faith-based bodies can contribute to wider society, and the Government looks forward to continuing our good relationship.

– Tony Blair (2005)
I warmly commend all that the Baha'i community does for social cohesion and better inter-faith relations, which makes such a valuable contribution to our society. Your commitment to tackling discrimination and promoting our shared humanity is particularly important. I hope that this work will become increasingly well-known.

– Tony Blair (2006)
---
Posted by
Mae is a lawyer and entrepreneur living in the U.S. She's inspired by the community-building process, world travel and beautifully organized spaces. Her interests include working with children, developing new business models, and social media. Mae can be found all over the Internet @maebad.
"*" indicates required fields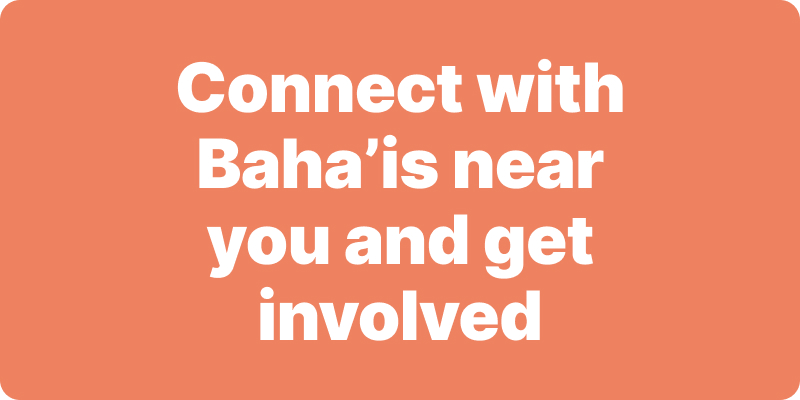 Join activities, celebrations, study groups, spiritual empowerment and education programs for young people, and more.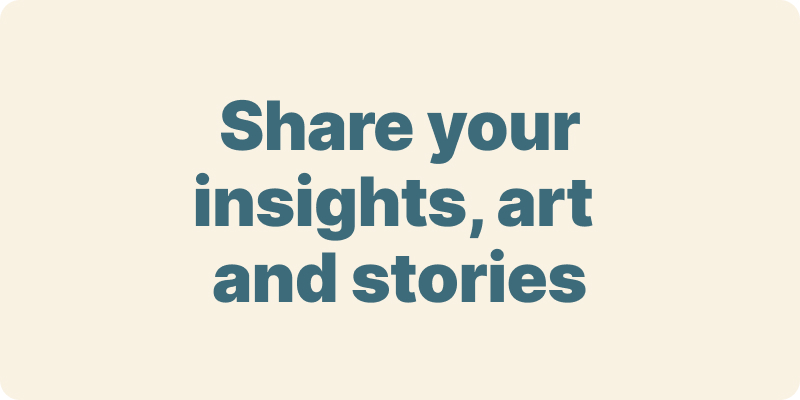 The arts and media have a critical role in how we share our community experiences. We've got resources, projects and more to help you get involved.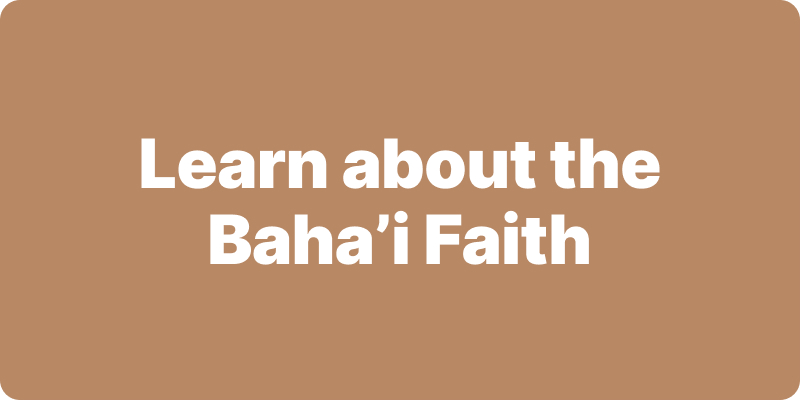 Baha'i beliefs address essential spiritual themes for humanity's collective and individual advancement. Learn more about these and more.
We acknowledge the Traditional Owners of country throughout Australia.

We recognise their continuing connection to land, waters and community. We pay our respects to Aboriginal and Torres Strait Islander people and their cultures; and to elders both past and present.
Baha'i Blog is a non-profit independent initiative
The views expressed in our content reflect individual perspectives and do not represent the official views of the Baha'i Faith.
Visit the site of the
Australian Baha'i Community
and the Baha'i Faith Worldwide