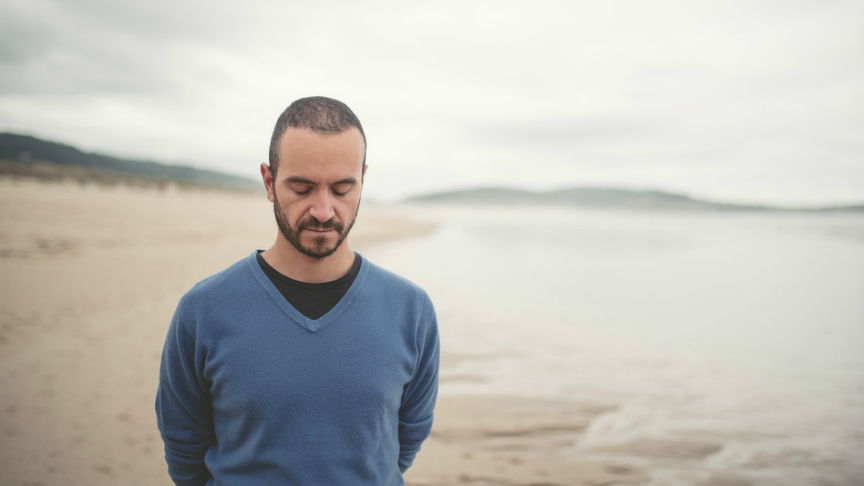 Prayer is an essential component of a spiritual life according to the Baha'i teachings, and indeed the teachings of most religions. It provides spiritual sustenance for our souls, which are in fact our true selves. It also shows our devotion to God. That is why it is a daily part of life.
There are three Obligatory Prayers that Baha'u'llah revealed that are known by their length – short, medium and long – and people are free to chose one of these to say each day. All of these prayers express similar thoughts and sentiments to God. The short Obligatory Prayer, although brief, is imbued with immense meaning and power.
The prayer starts with:
I bear witness, O my God, that Thou hast created me to know Thee and to worship Thee. 1
Just within this one sentence there are many profound ideas, the first being that God created us. In this prayer we are facing God and acknowledging that He is our Maker, a truth we can all forget too often. In day-to-day life we can take this for granted. We may know it in the back of our minds but sometimes we just live our lives moment-to-moment, forgetful of our Source.
Likewise, we are also forgetful of our purpose in life; the reason God put us here on earth. So why did God create us? As the prayer says, He created us to know and worship Him. We have a spiritual obligation to try to understand God. We need to investigate and search for Him.
The Essence of God is unknowable. But we can gain knowledge of Him through His Manifestations: Messengers such as Moses, Jesus, Muhammad, and more recently in history, Baha'u'llah. It is through Them that we learn what God is and what God wants us to do in life. But we can also gain knowledge of God through His creation, which is an emanation of Him. Baha'u'llah says that everything is a sign of God. The mountain shows us God's power, the rain His generosity.
Not only do we need to try to understand God, we also need to show our love towards Him. If we believe God is the perfect, loving Being that created us and is our ultimate salvation, we will naturally express this. We will praise Him and express our gratitude for the life He has given us. Baha'u'llah, speaking as the Voice of God, tells us:
Love Me, that I may love thee. If thou lovest Me not, My love can in no wise reach thee. 2
It is like the Sun that always shines: if we cover ourselves, we will not receive its light.
So these two things constitute our ultimate purpose in life. But does that mean that we should spend all day just reading about God and praying to Him? I think that prayer is not the only way to know and worship God. We can also manifest our purpose in life through serving humanity, through performing good deeds, through communicating with love, through our work…
The difficulty is that when living in this social world, we can so easily forget our purpose. We can go through the motions of life, forgetting to know and worship God. That means we have strive to do everything, everyday for the love of God. Rumi, the Sufi sage, said it is as if a king assigned a special task to a person but the person did hundreds of other things but this one task. While the person did a lot, they actually accomplished nothing. That is why we have to constantly remember why we are here on earth. And that is why this short obligatory prayer is so powerful – it helps us do this.
If we become aware of our true purpose in life, we can then begin to gain some perspective of ourselves in relation to God. The short Obligatory Prayer continues:
I testify, at this moment, to my powerlessness and to Thy might, to my poverty and to Thy wealth. 1
Here we acknowledge our limitations as mere individuals. We become aware of the sheer power of God. We admit that we cannot control everything in our lives, so we surrender to Him. This acceptance is so essential to living a happy life because we will constantly face challenges and will have to accept things that we cannot change. In the end we have to give up ourselves to God's wishes.
This sentence also describes our true wealth. On the one hand, Baha'u'llah explains that each person is a "mine rich in gems of inestimable value." 3 But on the other, we are all poor in relation to God. I don't think this means we should undervalue or hate ourselves but that we should become aware of how exalted God is. Knowing God's wealth also helps us see the futility in trying to fill our emptiness with the treasures of the world and instead seek true wealth from God.
The prayer ends with the following praises to God:
There is none other God but Thee, the Help in Peril, the Self-Subsisting. 1
Again we confess that there is only one God. We then acknowledge that He is our ultimate help. In the end, God is the only thing we can depend on. He is always there for us and is the only One who can take care of our greatest needs. He may not give us what we think we need but He always gives us what we truly need.
Further, God is the only One who can sustain us, for He is the Self-Subsisting. He depends on nothing, so He can constantly give. He needs nothing from us so every time we pray or perform an act of devotion, we are not helping God, we are the ones who benefit. But our motivation should be only to know and worship God – the benefits we receive are just the by-product, not the purpose.
There are so many spiritual insights packed into this short prayer – these are just the few that I have gleaned. The prayer is a simple but profound daily reminder of our purpose in life, a motivation to live that purpose, and an open acknowledgement that God is our One Creator. To allow it to exercise its full spiritual potency, we have to really step out of what we are doing in the day and give our total attention and devotion to God through this prayer.
---
Posted by
Peter Gyulay is passionate about sustainable living and the deeper aspects of life. He has a BA (Hons) in philosophy along with an M.Ed. and works in the fields of education and philosophical consultancy/counseling. For more information visit www.thinktalktransform.com. Peter is the author of Walking the Mystical Path with Practical Feet: The Bahai Approach to Spiritual Transformation and other books and articles. For more about his written work visit www.petergexpressions.com.
"*" indicates required fields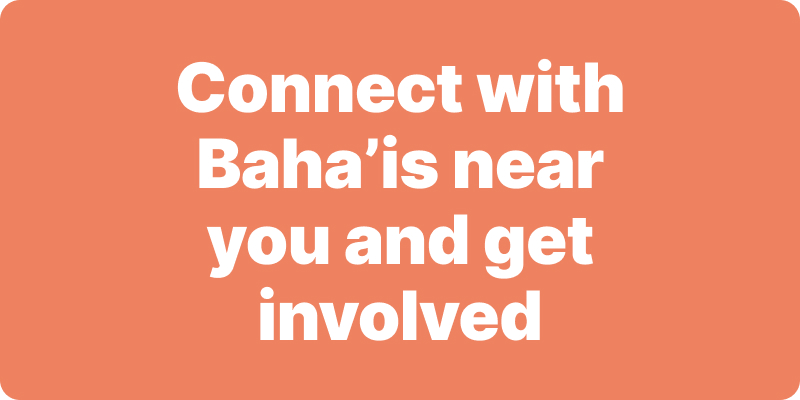 Join activities, celebrations, study groups, spiritual empowerment and education programs for young people, and more.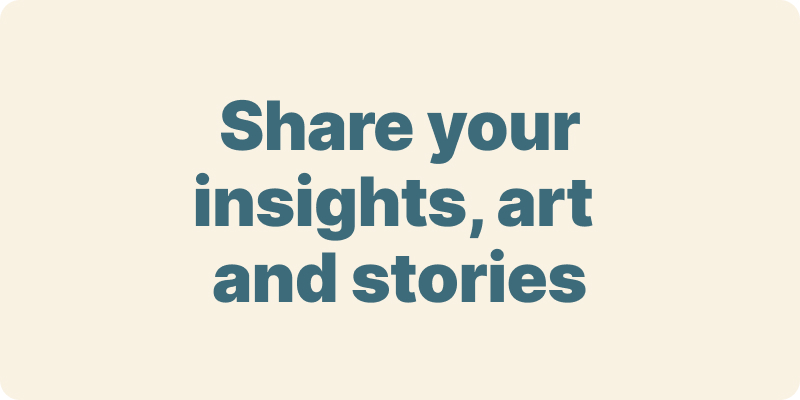 The arts and media have a critical role in how we share our community experiences. We've got resources, projects and more to help you get involved.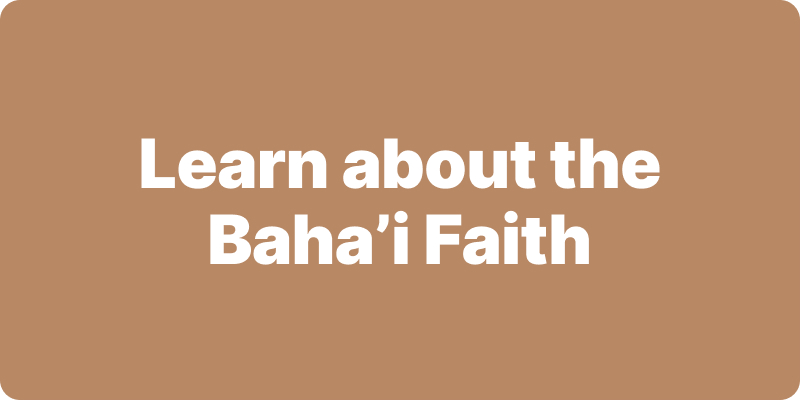 Baha'i beliefs address essential spiritual themes for humanity's collective and individual advancement. Learn more about these and more.
We acknowledge the Traditional Owners of country throughout Australia.

We recognise their continuing connection to land, waters and community. We pay our respects to Aboriginal and Torres Strait Islander people and their cultures; and to elders both past and present.
Baha'i Blog is a non-profit independent initiative
The views expressed in our content reflect individual perspectives and do not represent the official views of the Baha'i Faith.
Visit the site of the
Australian Baha'i Community
and the Baha'i Faith Worldwide