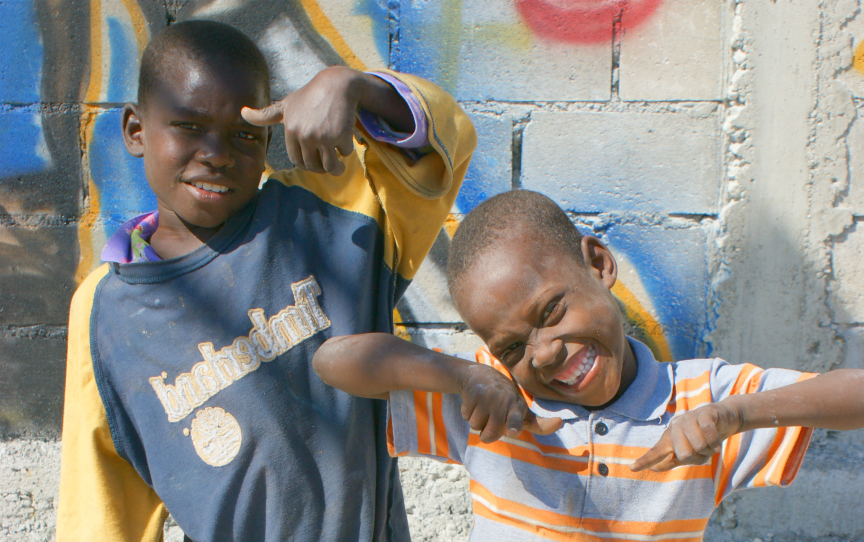 I've been a Baha'i all my life and yet it never ceases to amaze me how intuitive the Baha'i Faith seems. Most Baha'i ideals quite simply feel true. They resonate and appeal to what some call "our modern sensibilities".
And yet for many of us there remains that fraction of the totality of Baha'i ideas which is difficult, even daunting, to truly accept in one's heart of hearts.
Many teachings stand in stark contrast to the majority view in any given culture. Some teachings challenge what is hip and trendy. Some defy what is passed down as a proud tradition. Almost all Baha'i teachings defy strong selfish impulse or entrenched habit. A new Baha'i or someone looking into the Baha'i Faith, may become so enamoured by the beautiful and instantly palatable core teachings that they unwittingly ignore a host of other fundamental principles which may later come as an unpleasant surprise — usually in the inconvenient personal challenge they present. Time should be given, and loving sympathy and utmost patience shown for every individual to process the most personally challenging Baha'i ideas whatever they may be.
The West is a case in point. In the West the core Baha'i tenets of independent investigation of truth and unity in diversity are sometimes mistaken, by Baha'is and non-Baha'is alike, for the Western ideals of liberalism (i.e. individual freedom as the ultimate standard of both personal life and social order) and pluralism (i.e. the state of play where everyone 'agrees to disagree').
Originating from 19th Century Persia, and predating any Western humanist movement in its call for unity-in-diversity on a planetary scale, it may be worthwhile to call to mind that the Baha'i Faith, as established in the Writings of Baha'u'llah, is a genuinely global religion reflecting exclusively the penetrating vision of but one personage, the Persian prisoner Baha'u'llah.
It's neither Eastern nor Western, whilst seamlessly incorporating many salutary elements from both great cultural traditions. Baha'u'llah's mission was not to pander to any culture — least of all His own — but to challenge them in order to pave the way for a world civilization rooted, on one hand, in the unique strengths of each earlier civilization whilst introducing, on the other, healing and transformative concepts to all cultures.
Hence, the Baha'i Faith has never been a Western liberalist movement, nor does it aspire to be. Many of Baha'u'llah's Writings openly challenge both Western ideals and Eastern customs and blind faith.
When the eyes of the people of the East were captivated by the arts and wonders of the West, they roved distraught in the wilderness of material causes, oblivious of the One Who is the Causer of Causes, and the Sustainer thereof…

Tablets of Baha'u'llah, Lawh-i-Hikmat, p. 144
A paring from the nail of one of the believing handmaidens is, in this day, more esteemed, in the sight of God, than the divines of Persia…

Baha'u'llah cited in The Promised Day is Come, p. 144
If one feels more drawn to the Western notion of freedom which regards a lifelong career of disciplining our bodily impulses as a failure to be true to oneself, the Baha'i Faith may indeed impose unbearably painful standards for one to follow.
But if one is open to the possibility of simultaneously…
(1) pursuing superb spiritual discipline in one's personal life
…while…
(2) passionately embarking on a collective mission to eliminate all prejudices standing between all the diversity of mankind
…then the Baha'i Faith indeed has a lot to offer to oneself. A quick note of caution, the word "pursuit" in the above does not signify "mastery". We are all imperfect and bound to fail on occasion. It's the journey that counts. Pulling oneself quickly together and giving it the umpteenth try whenever one falls or falters. Forgiveness, including self-forgiveness, is also a key tenet.
There is a lot that is worthwhile in Western liberalism. Democratic elections, consultative decision-making and the notion of complete freedom from coercion in one's moral choices are deeply rooted in the Baha'i Faith. In non-criminal aspects of personal morality no third party has the right to impose sanctions on a person.
Those who are not Baha'is are not expected to observe Baha'i standards of morality nor are we allowed to "exalt" ourselves "above anyone", which by definition includes avoiding all manner of spiritual self-superiority and condescension. In the Baha'i view the power of the human spirit lies not in keeping high moral standards by coercion (the Eastern traditionalist extreme) nor in forsaking them as 'outmoded' only to justify a lifestyle of indulgence in fleeting and arbitrary whims (the Western liberalist extreme).
The greatness of our spirit lies in voluntarily upholding high moral standards without any external coercion nor succumbing to the noise of our passing impulses and peer pressure.
Yet Western liberalism, just like Eastern traditionalism, is also critiqued in the writings of Baha'u'llah, including His Most Holy Book, the Kitab-i-Aqdas. Openly self-indulgent lifestyle which is often noised abroad through the fair veneer of 'freedom' has very little to do with the freedom from selfish attachment and prejudice proclaimed in the Writings of Baha'u'llah. In the West we often regard our lifestyle, with both its empowering as well as self-destructive freedoms, as a superior yardstick for everyone to emulate or else be branded as "backward" or "narrow-minded". Yet it is precisely the tendency to divide the world into "us progressives" and "them backward", "us reasonable" and "them superstitious", "us haves" and "them have-nots", "us 21st century" and "them medieval" which blatantly defies the nonpartisan vision of unity and humility inculcated by Baha'u'llah.
It is these devastating divisions and prejudices that Baha'u'llah came to eliminate. It is these mutually hostile judgments that breed conflict and only widen the gulf between cultures. Willingly falling prey to our primitive instinct of asserting group superiority is what hinders true progress.
We as Baha'is are not immune to our own presumptions of superiority which we sometimes mistakenly derive from the fact of having embraced the most progressive revelation to date. Yet we are emphatically called to humility and to be sympathetic to those who disagree with us.
Warn, O Salman, the beloved of the one true God, not to view with too critical an eye the sayings and writings of men. Let them rather approach such sayings and writings in a spirit of open-mindedness and loving sympathy.

Baha'u'llah, Gleanings, p. 329
I believe both Orientals and Occidentals, both liberalists and traditionalists, would do well to digest the nonpartisan essence of this verse. It doesn't ask us to agree with everyone. It asks us to be "open-minded" and "sympathetic" even towards those whose beliefs and views are foundationally at odds with ours.
I am interested in your personal insights on the title theme. Please share in the comments below.
---
Posted by
Sam Karvonen is a ridiculously fortunate husband and a thoroughly blessed father. He is specialized in conflict-affected countries and inspired by the everyday heroism of their lay citizens. Oh, and a Baha'i of course.
"*" indicates required fields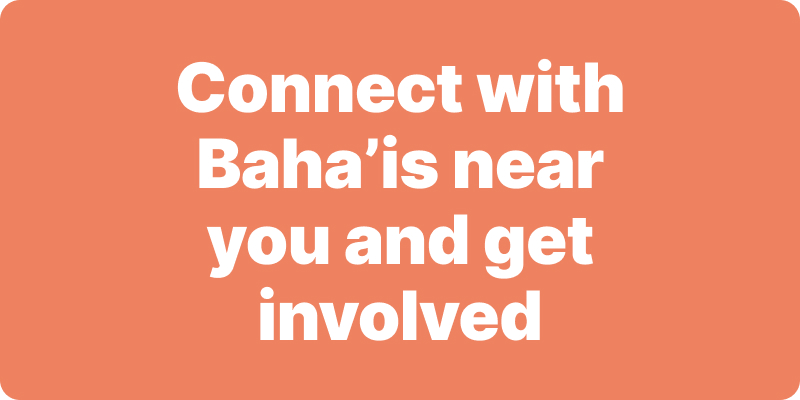 Join activities, celebrations, study groups, spiritual empowerment and education programs for young people, and more.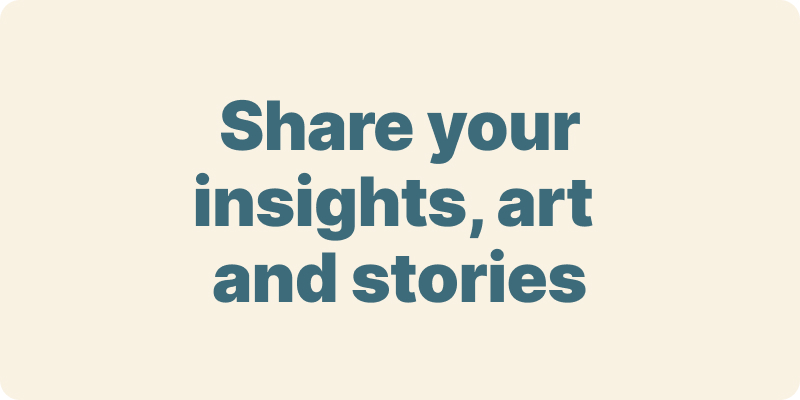 The arts and media have a critical role in how we share our community experiences. We've got resources, projects and more to help you get involved.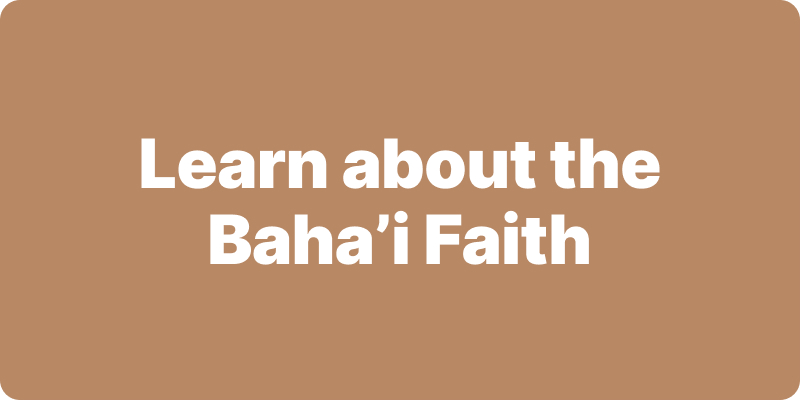 Baha'i beliefs address essential spiritual themes for humanity's collective and individual advancement. Learn more about these and more.
We acknowledge the Traditional Owners of country throughout Australia.

We recognise their continuing connection to land, waters and community. We pay our respects to Aboriginal and Torres Strait Islander people and their cultures; and to elders both past and present.
Baha'i Blog is a non-profit independent initiative
The views expressed in our content reflect individual perspectives and do not represent the official views of the Baha'i Faith.
Visit the site of the
Australian Baha'i Community
and the Baha'i Faith Worldwide