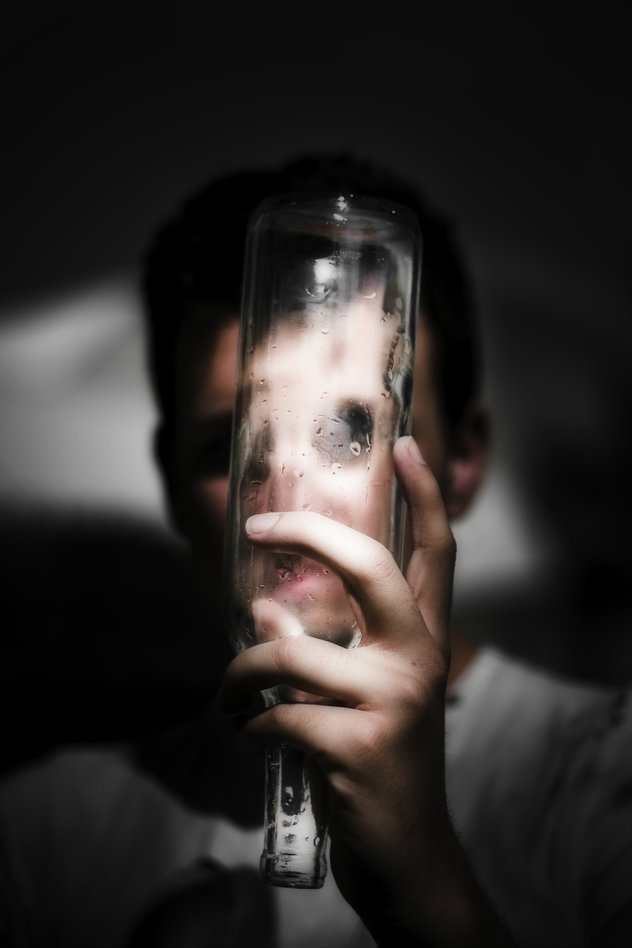 A couple of weeks ago I wrote a post on Baha'i Blog called Why Baha'is Don't Drink Alcohol – A Medical Perspective, and there was a great response with a lot of really great feedback. As the title suggested, my purpose in that article was to focus on the medical effects of alcohol consumption, but now as a result of all the feedback, I thought it would be interesting to write a follow-up to the article covering the social effects of alcohol. In this post I'm going to focus on criminal behavior, as well as the social effects on the individual, family and society.
Before delving into the various social detrimental consequences of alcohol use and the criminality associated with it, let's first look at how alcohol affects human behavior, as it is the behavior which has a negative impact on society. A reminder however that this subject is vast, and for the purposes of this article I will try to keep things as to the point as possible, therefore focusing on those behavior's which have the most impact: aggression and lack of judgment.
Psychological Effects of Alcohol Related Aggression
There are a few ways in which alcohol is thought to affect behaviour and specifically aggressive behaviour, so I've outlined these theories below:
Alcohol anaesthetises the center of the brain that normally would inhibit aggressive responding, thus leading to disinhibition and increased likelihood of aggressive behavior.
Alcohol also facilitates aggression indirectly by causing changes in cognitive, emotional and physiological processes that increase the probability of aggression. For instance impaired intellectual functioning, poor risk assessment, reduced awareness, change in arousal levels, and increased emotional lability.
Certain motives lead people to drink and these motives interact with alcohol to facilitate aggression. The two motives described by Horton in 1943 and McClelland et al in 1972 respectively, are anxiety reduction, and power concerns. They described that there is a positive relation between the strength of anxiety drive motivating the alcohol consumption, and the strength of the aggression response. Also, that thoughts of personal power that accompany alcohol consumption can be manifested as aggression.
Situational factors, Berkowitz in 1983 suggested that crowded, noisy , smoky , and provocative environments can stimulate a human negatively and facilitate aggression.
(Reference :Effects of Alcohol on Human Aggression and Integrative Research Review. Brad Bushman and Harris Cooper Psychological Bulletin 1990. 107;3:341-354.)
Psychological Effects of Alcohol Causing Lack of Judgment
It has been said that the qualities that differentiate a human being from some other animals are due to the frontal lobe function of the brain. It is widely accepted that alcohol causes damage to the frontal lobe thus affecting its function as well as other areas (confirmed with CT and PET scanning), and some symptoms that are consistent with frontal lobe dysfunction include planning of future actions, problem solving, impulsivity, disinhibition, and decision making.
The mechanisms behind, and evidence for this subject are vast and would need an author much cleverer than I to write a book about it, but as you can see that there are psychological as well as physiological effects that one needs to consider when thinking about how alcohol affects behavior.
Hopefully the above can help us understand how alcohol can cause the behaviour changes that then lead to criminal behaviour, for example aggression, impulsiveness and disinhibition are all behaviours linked to crime. Now let's touch on the extent of the problem of criminality by sharing some statistics relating to alcohol use and crime.
Common Crimes Associated with Alcohol
Homicide
According to the Australian Institute of Criminology (AIC), 47% of all homicides in Australia between 2000-2006 were alcohol related.
The AIC also made the following points
Homicides occurring on weekends and in the hours between 6pm and 6am are more likely to involve alcohol.
Homicides in recreational settings are more likely to involve alcohol, although those incidents that occur in residential locations or on the street account for a greater proportion of alcohol-related homicides.
Alcohol is most frequently associated with those deaths involving physical altercations, blunt force injuries and stab wounds.
Violent Crime
I found the following statistics on the US National Partnership on Alcohol Misuse and Crime website:
5.3 million adults − 36% of those under correctional supervision at the time − were drinking at the time of their convicted offense.
40% of state prisoners convicted of violent crimes were under the influence of alcohol at the time of their offense − the more violent the crime, the greater the likelihood that alcohol was involved.
Domestic Violence, Child Abuse and Neglect
Alcohol is also an important risk factor for both domestic violence and child abuse and neglect. Research has shown that the excessive consumption or misuse of alcohol is associated with poor quality or inconsistent parenting, which can lead to a child experiencing a range of emotional or psychological problems (Dawe, Harnett & Frye 2008). Children whose parent (or parents) misuse or abuse alcohol are also more likely to be subjected to various forms of physical and verbal abuse (Dube et al 2001). Victims of child abuse (particularly physical abuse) and neglect are more likely to offend later in life, with research suggesting a direct causal link between child maltreatment and juvenile offenders, including violent offending (Stewart, Dennison & Waterson 2002).
Driving While Under the Influence of Alcohol (DUI)
Nearly 13,000 people are killed each year on U.S. roads in alcohol-related accidents.
25% of all drivers and motorcyclists killed on the state of Victoria's roads in Australia over the last year were under the influence of alcohol. (TAC website Australia).
In the United Kingdom, 4% of road fatalities in 2010 were caused by drink driving (UK Drink Driving Government website).
Social Effects of Alcohol on the Individual, Family, and Society
This is again a huge topic, and I won't attempt to cover everything here but I simply want to put together a few points to illustrate how wide reaching the detrimental effects of alcohol can be, as well as how one negative impact leads to the next in a 'knock on' effect.
According to Childline UK ,young people calling worried about unprotected sexual intercourse say that alcohol played a part in their decision making. In Norway, research indicates that young people are less likely to use contraception when moderately intoxicated and far less likely to use it when strongly intoxicated. Teenage pregnancy can then have effects on the ability of a child to complete their education, go onto higher education/training and secure employment. Of course this isn't the case for everybody, but you get the idea.
As mentioned earlier, alcohol use is linked to child abuse and neglect as well as domestic violence, and as mentioned this can have a 'knock on' effect on those children when they become adults. Lack of emotional development in a child due to abuse and/or neglect will affect that child's ability to form their own relationships and can lead to mental health problems such as depression.
Even for adults who have had a wonderful upbringing, alcohol can affect their behaviour to the degree that one mistake could ruin their future, for instance drink driving and killing a person, resulting in possible prison sentence and criminal record, not to mention the psychological scars it leaves behind.
We can see that alcohol can have negative effects not only on a persons physical health, but on their behaviour as well. The behaviours described here – especially those that relate to crime – affect not only the perpetrator, their family, and the society that has to respond to their crimes, but also the victims and their families.
Perhaps when alcohol is no longer such an influential part of a lot of our cultures, or better yet when individuals don't feel the need to consume it, we can all look forward to a much brighter future.
Posted by
When she isn't pretending to be Dr. Karl Kennedy (her hero) she enjoys chasing after the sun, cooking, eating and telling everyone she's going to start being healthy by playing tennis. Roya loves to know what's going on in all parts of the globe (to aid in her hobby of chasing the sun), so she's really excited to manage Baha'i Blog's Events Calendar.
"*" indicates required fields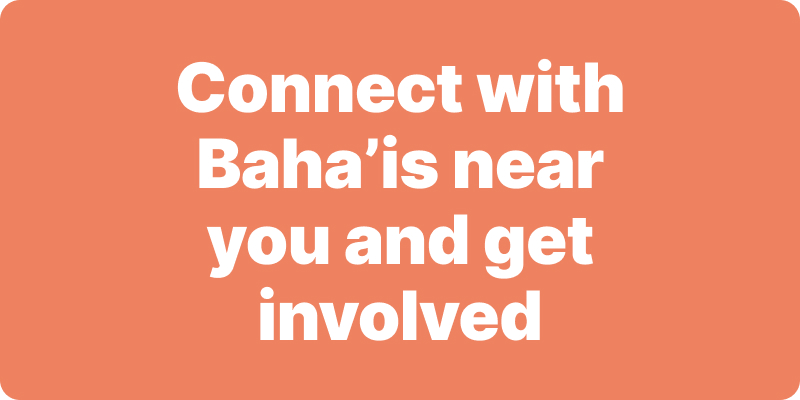 Join activities, celebrations, study groups, spiritual empowerment and education programs for young people, and more.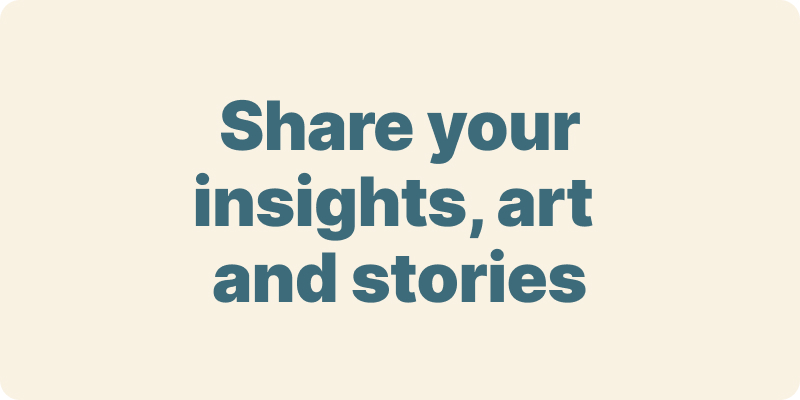 The arts and media have a critical role in how we share our community experiences. We've got resources, projects and more to help you get involved.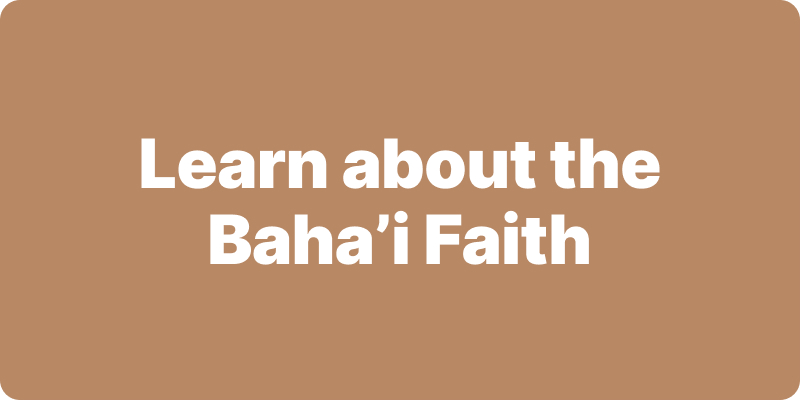 Baha'i beliefs address essential spiritual themes for humanity's collective and individual advancement. Learn more about these and more.
We acknowledge the Traditional Owners of country throughout Australia.

We recognise their continuing connection to land, waters and community. We pay our respects to Aboriginal and Torres Strait Islander people and their cultures; and to elders both past and present.
Baha'i Blog is a non-profit independent initiative
The views expressed in our content reflect individual perspectives and do not represent the official views of the Baha'i Faith.
Visit the site of the
Australian Baha'i Community
and the Baha'i Faith Worldwide