George Ronald is a publishing company in the United Kingdom that has been producing Baha'i books for nearly 80 years! It was founded in 1943 by David Hofman and became a full-time business in 1947, after consulting with Shoghi Effendi and the National Spiritual Assembly of the Baha'is of the British Isles. When Mr Hofman was elected to the Universal House of Justice in 1963, his wife, Marion Hofman, became its director and from that point onwards it concentrated solely on books of interest to Baha'is. Eight Hands of the Cause can be counted among its authors, as well as other distinguished Baha'is. George Ronald has published hundreds of titles on history, business, ethics, comparative religion, studies of sacred texts, poetry, music, novels, biography and philosophy.
As a third generation Baha'i writer, I grew up in a house that treasured George Ronald's publications — especially the one by my very own grandmother! And I have a particular soft spot for George Ronald's logo, or colophon, that was designed and fired in clay by Bernard Leach, the world-famous Baha'i potter.
David and Marion Hofman's daughter, May, is currently one of the directors of George Ronald. I am so grateful to her for sharing with us a little bit about this distinguished publishing company and what its future holds. Here's what she shared with me:
Baha'i Blog: Could you please tell us a little bit about yourself and your role at George Ronald?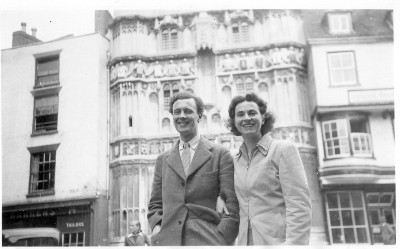 I've been one of George Ronald's two directors for many years, and I also edit about half of the new books George Ronald publishes. But my connection with the company goes back as long as can I remember – it was founded by my father, David Hofman, in 1943 and was set up full-time in 1947, the year I was born. At that time George Ronald published general books, not just books on the Baha'i Faith, and I was a 'publisher's reader' at the age of eight, reading manuscripts of children's books my father thought he might publish and reporting back to him. Later, after 1963 when he had to leave the company to serve in Haifa, I assisted my mother, Marion Hofman, with research and editing, until the mid-1970s when I became chief editor. I remember my brother asking me whether I wanted to be a 'chief' or a 'general'!

Wendi Momen also became a member of the team in the 1970s, together with Russ Busey as manager, coming to us from the US Publishing Trust. Russ had worked with its manager Eunice Braun, who became a good friend and a George Ronald author. Others during the years included Steve Lieberman, Karl and Lucille Stettler (who came from Alaska to help), my brother Mark Hofman, Barney and Erica Leith, and our stalwart secretary Wendy Manners.

In addition to editorial and production work, I also managed the business side of the company for some years in the 1980s, until Erica (also a director) agreed to take on that part of the work. So for many years it was just the three of us – Erica, Wendi and me, with much help from family members and other volunteers.
Baha'i Blog: Does George Ronald have a mission statement about its aims and goals?
In 1987 there was an International Baha'i Publisher's Conference with several publishers present from different countries. And I remember the question: 'Where do you want to be in five years time?' 'Still here!' replied Barney immediately. But beyond that, as those who have consulted our website (www.grbooks.com) will know, our mission is to publish 'authentic, accurate and inspiring' books on the Baha'i Faith. In the 1980s the scope of Baha'i publishing was expanding rapidly, but these have remained our aims.
Baha'i Blog: What are a couple of the most memorable things you've learned from your work at George Ronald?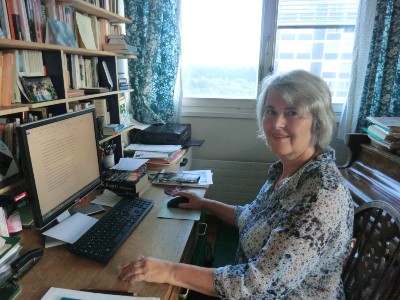 Well, for a very small company that has never received regular financial support from anyone (until recently) and has thus been wholly dependent on sales, I would say that the power of patience and perseverance is one thing I've learned! Time and again we thought we couldn't survive another few months, but here we still are.

Another thing is the importance of staying true to our values – working in a consultative way as a team; making publishing decisions based on our understanding of the needs of the Faith at any one time; treating authors fairly, such as paying them royalties on sales of their books; being trustworthy with suppliers such as freelance editors, designers, or with printers and distributors; and (yes) the realization that none of this has been possible without sacrifice on the part of those who are doing the work.
Baha'i Blog: What types of collaborations and accompaniment are involved in your work?
Lots! On the editorial side, I think listening is important, also putting oneself in the place of both the author and the future reader. I have always tried to edit lightly so far as keeping the author's 'voice' is concerned, but robustly in terms of fact-checking and the 'housekeeping' work such as copy-editing, proofing, indexing, referencing and bibliographies. At one time, when I also had a 'day job' in the publications department of the International Labour Organization (ILO, a UN agency), two (male) colleagues and I were trying to define what exactly we did – over a coffee of course. One said we were 'goalkeepers', the other said we were 'the last line of defence'. Eschewing football and the military, I said we were 'midwives' – and this is still how I see the editor's role. The book is the infant; the author (male or female) is the mother, and the editor is there to help the infant come into the world as safely and healthily as possible.
Baha'i Blog: What does the future hold for George Ronald?
We have been bringing younger people into George Ronald's activities for some years now – mentoring new editors and training people in production (typesetting, e-books, the website, etc.) as well as business activities such as invoicing or shipping. But while George Ronald has always been on the knife-edge of survival, the present environment is particularly difficult. One factor is, of course, COVID-19. People can no longer see our books at conferences, conventions or summer schools, and online sales do not make up for the loss of these physical opportunities. All Baha'i publishers are experiencing this, but some (most?) are supported financially by the institutions, which is not our case. In fact, in March 2020 we took the difficult decision to ask some 'friends' of George Ronald to make donations to see George Ronald through the months of COVID. The generous responses were overwhelming; were it not for these we would probably have had to close down.

But the pandemic is not the only problem: the world of publishing has changed. People are simply not reading books as much as they used to, getting their information in other ways, particularly online. Creating 'accurate, authentic and inspiring' books is time-consuming and expensive. And then there's the fact that several of us are over 70 years old . . . we will also soon need a business manager but can't afford to pay market rates.

So – is it curtains? Does anybody want to invest in, or manage, a company that wants to keep its values but is likely to be loss-making? Watch this space – if we get to our 80th anniversary in 2023, we'll throw a party. In the meantime – thank you. Thank you to our authors, our friends, and especially to you, the reader.
Baha'i Blog: Thank you, May, for taking the time to share this with us. It is always a pleasure to see what George Ronald is publishing and I am grateful to you for your hard work, love and dedication to bringing these books into the world!
You can find out more about George Ronald, and purchase their books, here: www.grbooks.com
Posted by
In her innermost heart, Sonjel is a stay-at-home parent and a bookworm with a maxed out library card but professionally she is a museologist with a background in English Literature. She currently lives on Prince Edward Island, an isle in the shape of a smile on the eastern Canadian coast. Sonjel is a writer who loves to listen to jazz when she's driving at night.
"*" indicates required fields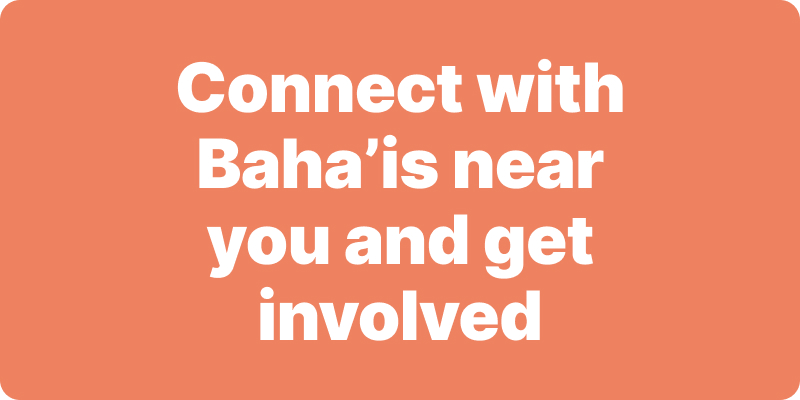 Join activities, celebrations, study groups, spiritual empowerment and education programs for young people, and more.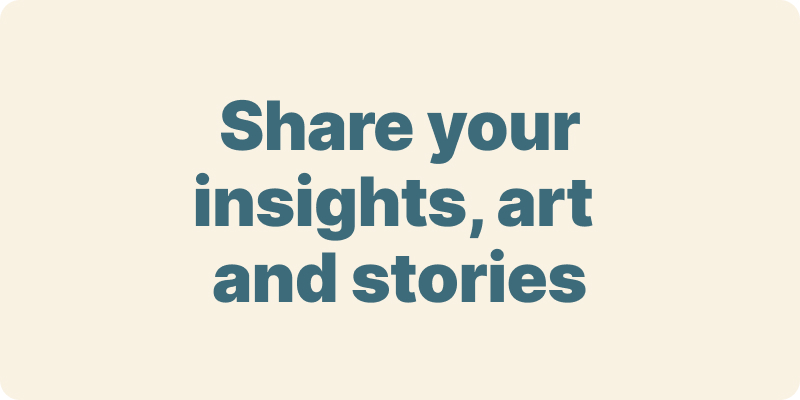 The arts and media have a critical role in how we share our community experiences. We've got resources, projects and more to help you get involved.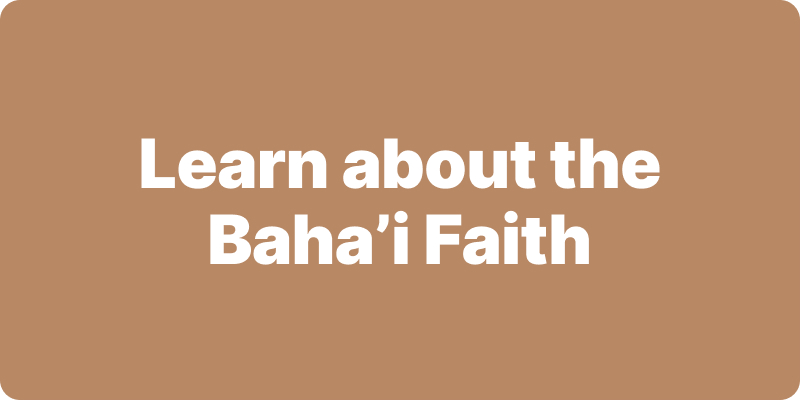 Baha'i beliefs address essential spiritual themes for humanity's collective and individual advancement. Learn more about these and more.
We acknowledge the Traditional Owners of country throughout Australia.

We recognise their continuing connection to land, waters and community. We pay our respects to Aboriginal and Torres Strait Islander people and their cultures; and to elders both past and present.
Baha'i Blog is a non-profit independent initiative
The views expressed in our content reflect individual perspectives and do not represent the official views of the Baha'i Faith.
Visit the site of the
Australian Baha'i Community
and the Baha'i Faith Worldwide