Louis Venters is a historian and historic preservationist with a particular interest in the histories of race, religion, and social change in the United States. He has just released a new book titled A History of the Baha'i Faith in South Carolina and it features some incredible photographs.
I first met Louis in West Africa when I was a junior youth — many more years ago than I'd care to admit! My family was pioneering in Benin and he was completing a year of service in Togo and Benin. I learned some valuable lessons from Louis about speaking truthfully, lovingly and at times courageously, about being a Baha'i. I feel really honoured that our paths have crossed again, and I am grateful for the opportunity to learn from his experiences once more. Here's what he shared about his new book:
Baha'i Blog: Can you tell us a little about yourself?
I was born and raised in South Carolina, and I became a Baha'i in the late 1980s when I was a junior youth. In fact I first heard about the Faith on Radio Baha'i WLGI, the station that broadcasts from the Louis G. Gregory Baha'i Institute, so in that sense I'm a product of the large-scale growth that made South Carolina such an important part of the American Baha'i community in the 1970s and 1980s. I teach African and African diaspora history, U.S. history, and public history at Francis Marion University, a small public institution in Florence, South Carolina. I also do some public history work, especially through Preservation South Carolina and the state's African American Heritage Commission. One of the public history projects I'm proudest of is the Green Book of South Carolina, a new mobile travel guide to African American heritage sites across the state. When I'm not being a historian, more often than not it's my wife and me trying to keep up with our two little boys and serve in our cluster. Otherwise, I'm either at the gym lifting weights or outside running or working in our garden.
Baha'i Blog: What inspired you to put this book together?
It wasn't actually my idea at all. In 2014 I was trying to get my first book, No Jim Crow Church: The Origins of South Carolina's Baha'i Community, to publication with the University Press of Florida when I heard that a trade publisher, the History Press, was looking for a Baha'i to write an introduction to the Faith in South Carolina. It was about the time that this map, showing the Baha'i Faith as the second-largest religion (after Christianity) in South Carolina, was making the rounds on social media, and getting some interesting coverage locally and nationally, and I think they'd noticed. I talked to the editor, and he made me a deal I couldn't pass up: a relatively short manuscript with 70-80 illustrations. To put this in perspective, there are twelve images plus a map in No Jim Crow Church, pretty normal for an academic text. But I had found so many amazing photographs that I hadn't been able to include, so what they wanted for this book seemed perfect! Also, an introduction to the first century or so of the Faith in South Carolina would take the story well past 1968, where No Jim Crow Church leaves off, into the early 21st century. In that sense it would be a "rough draft" of the full-length academic study I had planned as a sequel to No Jim Crow Church. So altogether it seemed like the right project at the right time.
Baha'i Blog: What was the process like to put this work together?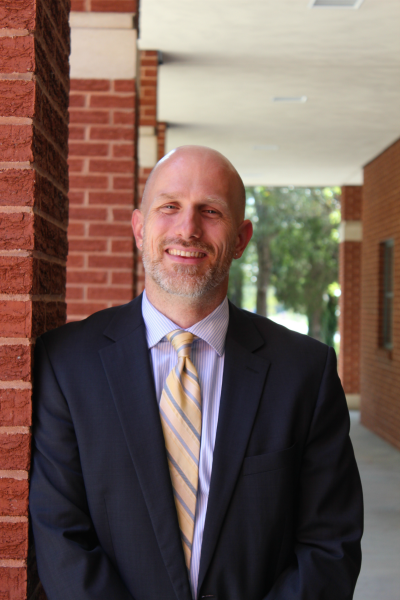 Long and painstaking—and very satisfying! Locating and assembling all the images took a long time, and I had a lot of help. I made a couple of visits to the U.S. National Baha'i Archives in Wilmette and found some real gems there, and the staff of The American Baha'i provided a number of images from their collection. There are several from the huge collection of photos at the Louis Gregory Institute. A few important images came from individuals' personal collections, for which I'm particularly grateful. In fact I started a Facebook group, the South Carolina Baha'i History Project, in part to solicit images from people who may have lived in or traveled to South Carolina but who are now scattered across the country and around the world. I enlisted a graphic design professor from my university to produce the maps, and it was so wonderful that his skill enabled what I could see in my head to take form so clearly on the page. A lot of the research for the text was already done, so it was a matter of trying to craft a coherent narrative that was brief enough but also captured some of the nuances and above all the spirit of the South Carolina community.
One challenge was that my press wanted to sign off on the images before the manuscript was done. That meant I needed to be able to see a lot of the story in my head in order to be able to pick the images that worked best. In the end I think we ended up with a pretty great set of images, and that they really illuminate the narrative in some pretty moving ways.
Baha'i Blog: What's something that you learned during the process of putting this book together?
Well I can tell you something I learned about myself. This felt like as much like an art project as it did a book project, and I loved it! I used to do a lot more visual art when I was younger, but really since college so much of my energy has been directed toward writing—and academic writing at that!—and I haven't had much outlet for my visual creativity. In the last few years I've really enjoyed designing my website and blog and some of the less formal writing I've been able to do there, and this project, too, reminded me how much I really like exercising my visual side.
Baha'i Blog: Can you tell us a little about the photographs featured in the book?
Oh, wow, where do I start? Well for one thing let me say that this is one book where the author won't be upset if all you do is look at the pictures! Locating them and choosing them was really a labor of love, and I think they do more to tell the story to the heart than the text alone ever could.

One of the things I think is particularly significant about the images is what they convey about the warmth of interracial fellowship in the South Carolina community, even early in the 20th century when the pervasiveness of Jim Crow segregation and violence made it particularly difficult. It's actually not that unusual to see photos from the South in that era of mixed groups of black and white people together, even in close physical proximity. But what's striking is that even if the white people are smiling, usually the black people aren't. You can see the discomfort, or at least guardedness, of individuals who are clearly not in situations of power or security or ease.

These South Carolina Baha'i images present a compelling counterpoint. Now I'm not trying to say in this book that the South Carolina community was some kind of interracial paradise, or that all the white Baha'is had magically overcome their prejudices and the black Baha'is never had a reason to be suspicious or resentful. This was a hard road, and I think whatever successes we've had in building interracial fellowship have to be honestly measured against both the state of race relations in the society at large and the high expectations that Abdu'l-Baha and Shoghi Effendi had for us. What I do think these images show is a kind of warmth and mutual respect between black and white South Carolina Baha'is that really deserves consideration. We need to think deeply about the degree to which African Americans were able to shape the Baha'i movement here from its earliest days into the kind of space where they felt a sense of ownership and belonging and even pride of place—and what the implications may be for the development of the Faith around the country today. Of course this is something I discuss in the text, and it all deserves a great deal more research and study and discussion. But I think the visual testimony of these photos is pretty striking, and I'm eager to see what others think.

One thing that really makes me happy about these images is how many of them have never before been published—and that goes for some from the National Baha'i Archives, all the ones from the Louis Gregory Institute, and of course all the ones from individuals' treasure troves. Some of the others were published so long ago, in The American Baha'i or Baha'i News, that entire generations have probably never seen them. And there are even some different takes on familiar faces, especially the portrait of the Master on the cover of the Crisis, the NAACP's magazine, in 1912, or the first image most North American believers ever saw of the Guardian, on the cover of Star of the West in early 1922. And there are several photos of Hands of the Cause who visited South Carolina—Enoch Olinga, Rahmatu'llah Muhajir, William Sears—that are quite rare and special.

I should say, too, that there are a few really great images that didn't make the editor's cut because of problems with reproducing them. This was a particular challenge for old periodicals where the original prints are lost and all we had to work with was the faded paper. There was a photo of Amatu'l-Baha Ruhiyyih Khanum speaking at an early youth conference that I thought so captured her spirit, but the scan from the American Baha'i was too grainy so we had to use a more familiar portrait. Another I can think of was from an old South Carolina state newsletter showing four members of the Local Spiritual Assembly of Sumter in the early 1970s that conveyed so much intimacy and joy. Or a shot of youth in Kingstree studying Ruhi Institute materials before they were even published as books, back in 1985 when they were first being field tested in South Carolina. I hope I'll get a chance to share those some other way in the future.
Baha'i Blog: What do you hope people will take away from this book?
I have two main audiences in mind. First is the general public, both those who may be somewhat familiar with the Faith already and want to know more about its history in the U.S., and also those who might not have been aware of the Faith but are interested in race relations or religion or local history. South Carolina is such a proud state that some people will buy almost anything that has the state's name on it—and I really hope they do in this case! For this broad audience I hope the book will bring both greater awareness of the Faith and something of its historical and contemporary relevance. And I hope that framing this as a historical case study in how a population can begin to apply the Baha'i teachings individually and collectively, in the state where so far the Faith has experienced its most substantial response per capita in North America, will make it more than just a curiosity.

I think that the stories we tell about who we are, about our history, really matter. Obviously in the United States today questions about who belongs and who doesn't, about how we view the country's past, about the kind of visions we have of the future and of our place in the world are becoming more and more urgent. And although it's far from perfect, I think the experience of the American Baha'i community for more than a century is significant and needs to be a part of those conversations.

The other audience I have, of course, is Baha'is themselves. One of the things we're constantly challenged to do as Baha'is is to refine our thinking about who we are and what we're doing, and certainly to refine the way we talk about those things with others. I hope that this book will help remind Baha'is of the long arc of the Faith in the United States and help us talk with the many other people who are also concerned about the direction of the country—particularly as we're refocusing on how to draw even more people of color and immigrants into the community building work that we're pursuing.

Another thing that makes this book timely is that even though South Carolina has played such an important part in shaping the American Baha'i community's identity and expectations, there still seems to be a lot of confusion about what happened in the 1970s and 1980s, when about 20,000 people, most of them rural African Americans, became Baha'is here. With the current framework for large-scale growth that the Universal House of Justice has given us, Baha'is in clusters across the country are learning how to reach out to larger numbers—and finding themselves with some of the same opportunities and challenges as the South Carolina friends did decades ago. It seems that we're all finally developing the same vocabulary and a similar body of experience to be able to think more effectively about expansion and consolidation of the Faith and how to apply the teachings in a variety of local circumstances, and I hope this book will help us develop a clearer national narrative of who the Baha'is are and what the Faith means in the United States. To really be able to serve our country effectively I think we need to learn more about how to ground our reading of reality in history, and in the Baha'i community's experience over many decades. Developing an understanding of our efforts to build interracial fellowship, and closely related to that, the remarkably consistent response of black southerners to the Faith for so long, seems essential to our own understanding of ourselves and the message we share with others. These are vital conversations for us to have, and I think this is the right time to have them.
Baha'i Blog: Thank you so much, Louis! We really appreciate you sharing this with us!
You can purchase a copy of A History of the Baha'i Faith in South Carolina here on Amazon. You can also encourage your local library or bookstore to acquire or carry copies of the book. Louis is available to speak to local communities, universities, organizations, and more. For more information, please contact him at this address: louisventers[at]gmail[dot]com
Posted by
In her innermost heart, Sonjel is a stay-at-home parent and a bookworm with a maxed out library card but professionally she is a museologist with a background in English Literature. She currently lives on Prince Edward Island, an isle in the shape of a smile on the eastern Canadian coast. Sonjel is a writer who loves to listen to jazz when she's driving at night.
"*" indicates required fields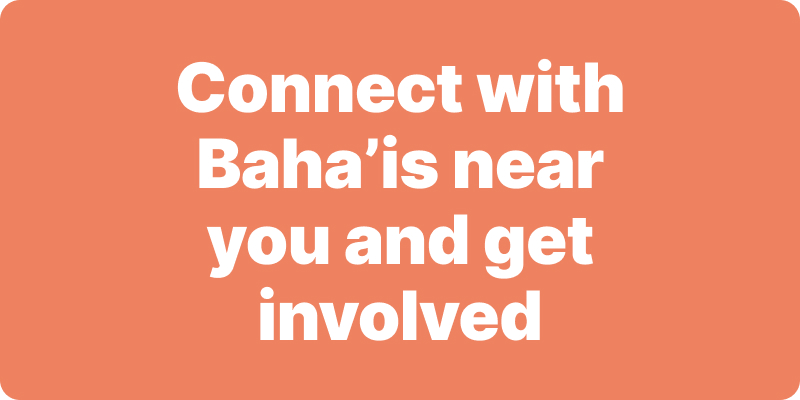 Join activities, celebrations, study groups, spiritual empowerment and education programs for young people, and more.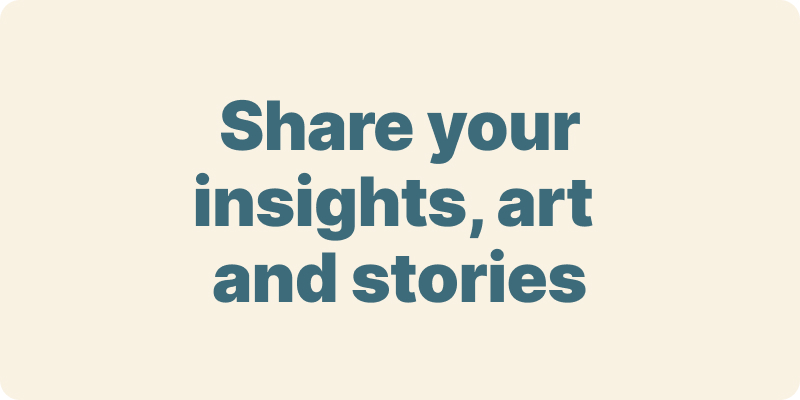 The arts and media have a critical role in how we share our community experiences. We've got resources, projects and more to help you get involved.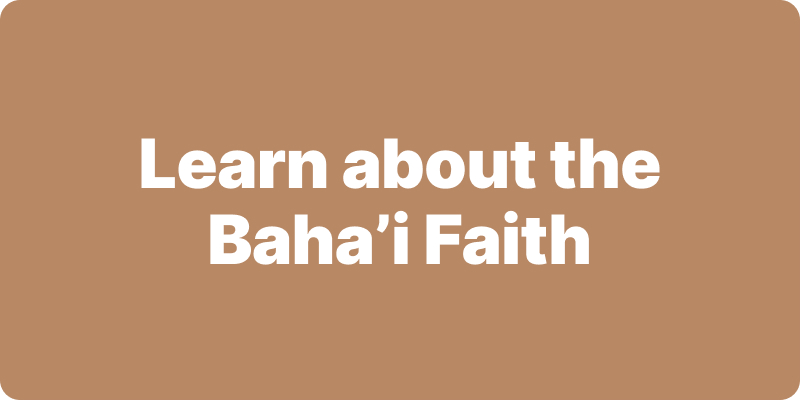 Baha'i beliefs address essential spiritual themes for humanity's collective and individual advancement. Learn more about these and more.
We acknowledge the Traditional Owners of country throughout Australia.

We recognise their continuing connection to land, waters and community. We pay our respects to Aboriginal and Torres Strait Islander people and their cultures; and to elders both past and present.
Baha'i Blog is a non-profit independent initiative
The views expressed in our content reflect individual perspectives and do not represent the official views of the Baha'i Faith.
Visit the site of the
Australian Baha'i Community
and the Baha'i Faith Worldwide