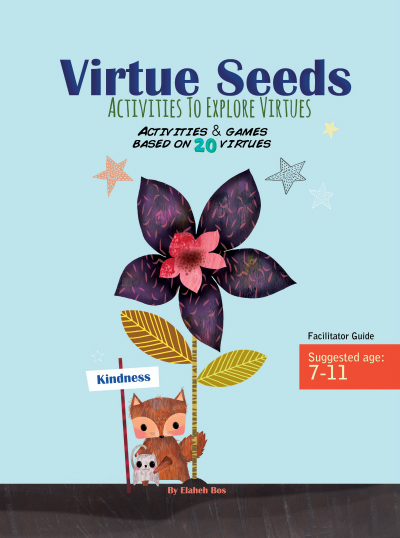 The wonderfully talented Elaheh Bos has recently released three virtues activity books. The series is called Virtues Seeds and each book is geared towards a different age: the first book is for littles ones aged three to six; the second, seven to 11; and the third book is for those 12 and older. These work books provide a variety of activities, games, stories, dialogue prompts, exercises and, for those who are younger, colouring sheets to help children learn about qualities such as honesty, forgiveness, helpfulness, trust and unity and how to manifest these attributes in their daily lives.
Elaheh kindly agreed to be interviewed and to share with us a bit about her new books.
Baha'i Blog: Thank you, Elaheh! To start, could you please share a little bit about yourself.
I always find this question hard to answer because we have so many layers that are constantly shifting, growing and changing. I will however try my best to answer this question. My name is Elaheh Bos. I am half Persian, half French Canadian. I was born in Zaire and grew up in Laos before coming back to Canada. I now live in Montreal with my family. I am an artist, author, illustrator and entrepreneur. I've always been someone who lived part time in my brain and tried to understand and analyze everything, fearing anything that forced me to step out of my comfort zone. With time and with many different life experiences, I feel I have grown into someone who believes that everyone's experiences and gifts matter. That it is not for us to judge what we are inspired to share, but to do so with a spirit of service. I believe that everything happens to lead us closer to who we are at our core, entangled spirits looking for meaning.
Baha'i Blog: What was the inspiration behind your Virtues Seeds books?
I don't think there was so much an inspiration behind it but a feeling of aspiring to meet a need. When I started working on these books (almost ten years ago) I was pregnant with my first daughter. At the time I found myself gathering books and materials that could help me with the vision of education I had for my children. A vision where I saw my role of parent as that of a guide walking not in front but side by side. While there are many different books out there, I found that most of the material still demanded too much of the person using it (me). My goal was to make a hands-on resource that could be there for when I needed it.
Baha'i Blog: How has being a mother affected your writing?
Being a mother has not only affected my writing, it has affected my life in ways that go beyond motherhood. I feel that this phase has unlocked layers of feelings and emotions that I did not have access to before. For me, being a parent not only changed my gravitational pull, but it forced me to become braver and stronger than I ever needed to be before or believed I could be. I don't think I would have stepped on this journey if I had not become a mother because putting myself out there in the world was probably one of the scariest things for me. I knew that if I was asking my children to be brave and take leaps of faith for their dreams, I needed to do the same. Motherhood is a constant step-up moment for me, forcing me to dig deeper and try to live my life with consciousness and intent, as I wish my daughters to live theirs.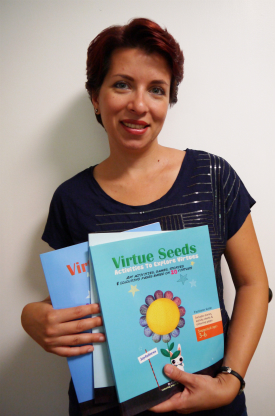 Baha'i Blog: What is your favourite part of the Virtues Seeds books?
My favourite part is actually what happens beyond the books. It is the conversations that linger and the forming of ideas that take place in young minds. My goal is to create opportunities to plant seeds in children's minds and hearts. I have learned that every step taken towards the education of children leaves a mark. We don't always see it right away, but then sometimes when we least expect it they do something that makes us smile because we realize that these seeds have taken root. Planting virtue seeds is the work of gardeners who understand that the constant care and watering of these seeds is essential.
Baha'i Blog: The illustrations are so sweet and charming! Could you tell us about them?
When I started working on the books all these years ago, I wanted to focus on the writing and so I asked my sister, Soraya Tohidi, to help with the colouring pages (in the book for ages 3-6). She did such a beautiful job with them that I really wanted to keep them in the latest version even if I changed everything else about the books. It took a few different versions to get to this final one. I found it very rewarding for myself to know that I could put a project aside for seven years and get back to it when I felt the time was right, having faith that in those years I had learned what I needed to create the best version of these books. For the final covers, I asked for feedback from my daughters. My youngest one insisted there should be a bunny on the first book, and so there is.
Baha'i Blog: What other virtues resources do you recommend for parents?
I would first like to suggest that we understand and look at our uses for these resources. There are books out there that inspire us to move as parents or teachers but offer ideas mainly, just as there are books that are more activity based and practical. When we know what our final goal is and how we plan on using the material, then it becomes much easier to narrow down on what type of resources can help us the most. While I know there are many WONDERFUL resources out there, instead of listing what anyone can find with a keyboard nowadays, I would like to share a collaboration with Chelsea Lee Smith on a book called Mason's Greatest Gems. In this children's book, we explore the concept of mining our inner gems as inspired by the beautiful quote from the Baha'i writings. This story can be read in schools and children's classes and is a wonderful way to introduce what virtues are and how we polish them through our actions.
Baha'i Blog: Thank you so much, Elaheh, for sharing your experiences of putting these resources together!
If you are interested in purchasing copies of the Virtues Seeds activity books, here is a link for the book for children ages three to six, here is a link for the one for seven to 11 year olds, and here is the link for the final book in the series for those 12 and older. For more information about Elaheh and some of her other fantastic projects and products, including Mason's Greatest Gems, visit www.plantgrowlove.com.
Posted by
In her innermost heart, Sonjel is a stay-at-home parent and a bookworm with a maxed out library card but professionally she is a museologist with a background in English Literature. She currently lives on Prince Edward Island, an isle in the shape of a smile on the eastern Canadian coast. Sonjel is a writer who loves to listen to jazz when she's driving at night.
"*" indicates required fields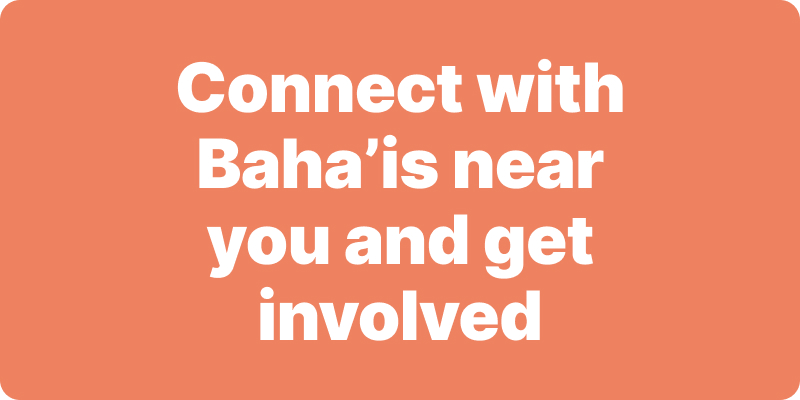 Join activities, celebrations, study groups, spiritual empowerment and education programs for young people, and more.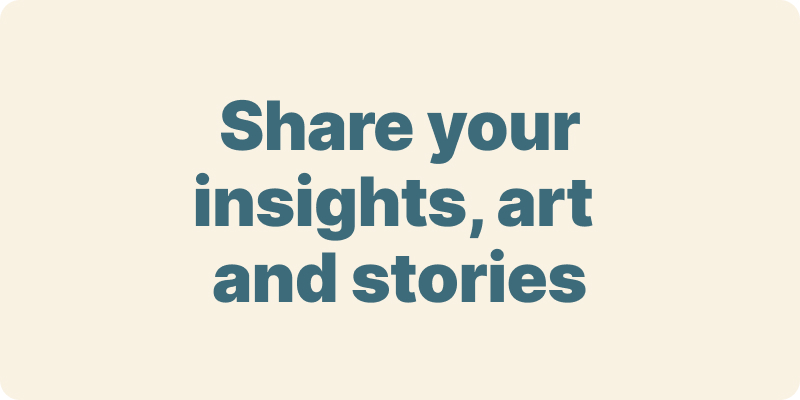 The arts and media have a critical role in how we share our community experiences. We've got resources, projects and more to help you get involved.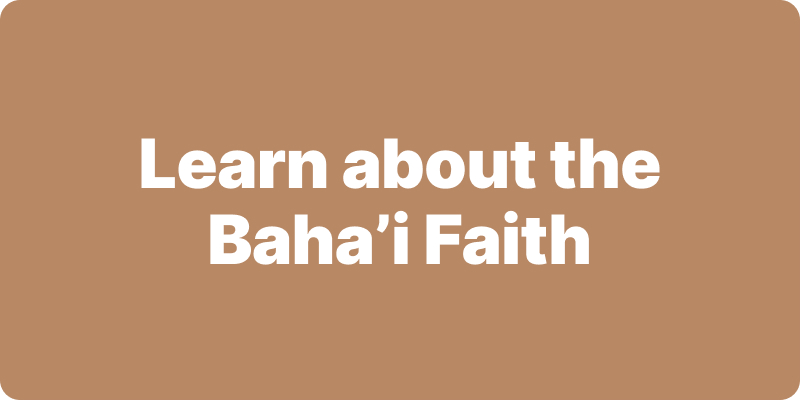 Baha'i beliefs address essential spiritual themes for humanity's collective and individual advancement. Learn more about these and more.
We acknowledge the Traditional Owners of country throughout Australia.

We recognise their continuing connection to land, waters and community. We pay our respects to Aboriginal and Torres Strait Islander people and their cultures; and to elders both past and present.
Baha'i Blog is a non-profit independent initiative
The views expressed in our content reflect individual perspectives and do not represent the official views of the Baha'i Faith.
Visit the site of the
Australian Baha'i Community
and the Baha'i Faith Worldwide