We all know that God has made music as a ladder for our souls, and listening to Baha'i-specific music is indeed a brilliant way for our souls to ascend. Of course, I'm not going to pretend that all styles of music resonate with me, even if they are Baha'i-inspired, but my latest discovery has indeed got my soul soaring to the realms above!
The Divine Spark is a devotional album recorded by U.S. multi-instrumentalist and singer/songwriter Taraz Nosrat. I was lucky enough to meet Taraz while on Pilgrimage in 2007. At the time I had no idea of the talents inherent within him but luckily enough, the likes of social media kept us in contact and I was recently made aware of his debut release. The songs on the record, all inspired by the Writings, combine musical styles and instruments from across the board and are peppered with middle-eastern tones, contemporary melodies, and Taraz's soothing voice, making for a truly unique yet enjoyable listening experience. I decided to have a chat with Taraz himself in a bid to find out more about the mastery behind his latest creation.
Baha'i Blog: Hi Taraz! Thanks so much for agreeing to do this interview with us! First of all, tell us a little bit about yourself. When did you first discover your passion for music?
I've always really enjoyed listening to music, and even as a kid I can remember hearing my parents blast music on weekends to wake up my sister and I. The three records on regular rotation were Yanni Live at the Acropolis, Moody Blues, and the Baha'i World Congress album. My mom's voice filled the hallways as she sang along, and I have instant nostalgia when I hear any of these tunes.

As far as my own instrumental training, I started off on piano as a kid. Although I enjoyed playing piano, I wanted to try something new and joined orchestra, on the viola. Around the end of high school, I realized the difficulty in entertaining people with only a viola – so I decided to learn the guitar. It was also around the same time I attended Bosch Baha'i school as a youth participant, where the camp counselors were all amazingly talented and creative, and included Andy Grammer, Devon Gundry, and Kelsey Bulkin. They've been awesome examples for incorporating arts with the faith, and propelled me to learn how to play and be able to contribute musically as well.
Baha'i Blog: The Divine Spark is your debut album – can you tell me what inspired you to record the album?
We have a young Faith yearning for, and receiving, outpourings of creative, original work to take it forward and shape its culture. Coming out of these historic youth conferences, the time is ripe for songs to invigorate and be used in activities.

There are a couple of specific Baha'i-inspired albums that I've listened to every single day for months at a time, and have become profoundly intertwined with memories when I hear their tunes. They set my mind and heart in their right places, and I wanted to be able to do this for others. Furthermore, plentiful writings in the Faith show a deep love and appreciation for music and the arts, even equating it to worship. I humbly offer this album as such and hope that the songs can be used at musical devotionals and gatherings all over the world.
Baha'i Blog: What do you hope to achieve with the album? What do you hope your listeners will take away from it?
I sincerely hope that these songs will be listened to and enjoyed by people all over the world, across all barrier lines, demographics, age, race, language, or otherwise.

I also hope that junior youth groups and children's classes will find these songs helpful for memorizing prayers and quotations – I believe 1 or more of these Writings appear in the Ruhi Book sequence – and it's been demonstrated that music helps remember words.
Baha'i Blog: The Divine Spark was three years in the making. Can you describe the writing/recording/producing process and why it took this amount of time?
Well, the first song was birthed way back in 2009, but has grown and been developed much since then. Delving into the songwriting process, each song started with a classical guitar riff or melody that resonated with me. After recording this first track, I then went back and layered additional lead guitar lines and harmonies, adding moving lines around the fundamental part. A big decision was to keep the album completely acoustic, but I compromised by adding other instruments around the guitar to build a simple symphony. So, I then picked which instruments would fit on each song and accomplish the vibe I was aiming for, and recorded them one track at a time. Some songs have up to 12 tracks of instruments and vocals playing simultaneously at their busiest moments.

Since the songs were built up instrument by instrument, I often found that I had to change the way I recorded the initial tracks to gel better with the later tracks. This is where a lot of the time and discipline came into recording, as I had to record and re-record each song multiple times, cleaning them up and getting closer to a polished product.

To record the album, I converted my room to a home-studio, rearranging it to be sonically favorable for recording. I scoured the web for DIY recording articles, and consulted with pro-musician friends.
Baha'i Blog: How did you determine which Baha'i Writings to use in your songs?
From the start, I wanted all the words in the album to be directly from the Baha'i Writings themselves, but the search for which ones to utilize took time. I chose Writings that moved me, had strong imagery, were universal, and which could inspire.
Baha'i Blog: You're quite a talented multi-instrumentalist. Which instruments feature on the album?
Thanks! On this album, I play nylon guitar, viola, ukulele, melodica, ocarina and sing. My goal with these other instruments was to embellish the foundation guitar enough to make it interesting and utilize my musicianship, but not to overpower the Writings themselves or to distract from the overall feel of the album.

There are additional bass lines played by Brenton Kim, a friend and aspiring studio bassist. I was also lucky to have 3 guest vocalists – Maryam Gilpatrick in Arizona, Camila Matamala-Ost in Seattle, and my own momma, Ziba Nosrat, contribute vocals to the track. I've always been a huge fan of vocal harmonies, and I think these additions add a lot to the album.
Baha'i Blog: There are quite a number of musical styles present throughout the album including eastern, folk and world. What influences your songwriting and the styles that define your music?
As a pianist and violist, I am strongly influenced by classical music, notably how great composers are able to weave harmonies throughout so many melodies over the course of one piece. It also exaggerates dynamics and is soothing to listen to. I am also drawn to folk (both indie and Persian classical), reggae, post-rock, World music (Native American flute, Indian sitar), acoustic singer-songwriter… basically anything with a groove! I think most people in 2014 would find it hard to characterize the music they listen to, but I tried to synthesize the favorite aspects of all my influences to compose something unique. Being a music-lover, I am always searching for the next listen. I hope to have provided some of you music lovers with the next listen.
Baha'i Blog: You say that the album has been crafted to take us on a musical journey. How did you make sure that every song flowed in a manner that wouldn't disrupt our journey as the listener?
My favorite, most timeless albums are ones that can be listened from start to finish – to have rises and falls, feature all solid songs, and contain a common theme. The goal from the start was to create something like this. Therefore, although I wrote 12 songs for the album, I cut two of them that didn't match the rest. I also re-wrote a couple of the songs to follow the theme or flow of the album. For example, Hidden Word Seven was initially on a steel-string acoustic guitar with rhythmic strumming, but reworked into the nylon fingerstyle song it is now.

Next, arranging the order of the songs was very purposeful. The album begins semi-ambiently with surging violas and a bell chime, mimicking an awakening or an appearing of the sun on the horizon. The album then uplifts, and proceeds to carry you throughout a journey throughout sounds that accompany the Writings.
Thanks again Taraz for taking the time to do this interview, and congratulations on your debut album!
The Divine Spark can be purchased from your local Baha'i bookstore, or from 9 Star Media.
You can also get updates about the album and performances from the album's Facebook page.
Posted by
Dellaram is a Baha'i, wife, and mother of three, who works as a freelance journalist and copywriter in her hometown of Ballarat, Australia. She is passionate about building community and loves the thrill that comes with op-shopping!
"*" indicates required fields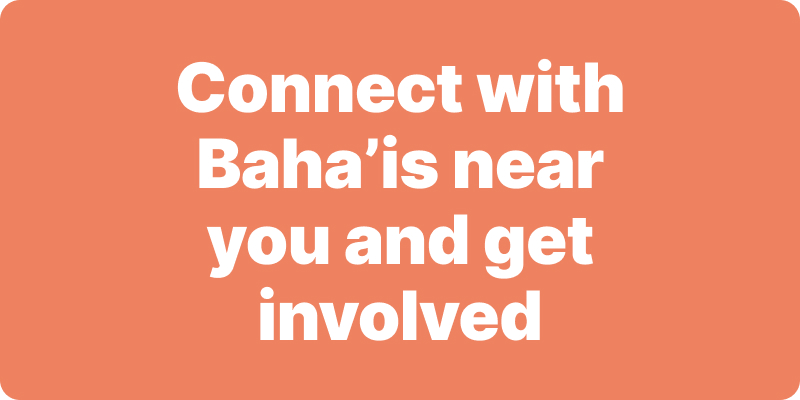 Join activities, celebrations, study groups, spiritual empowerment and education programs for young people, and more.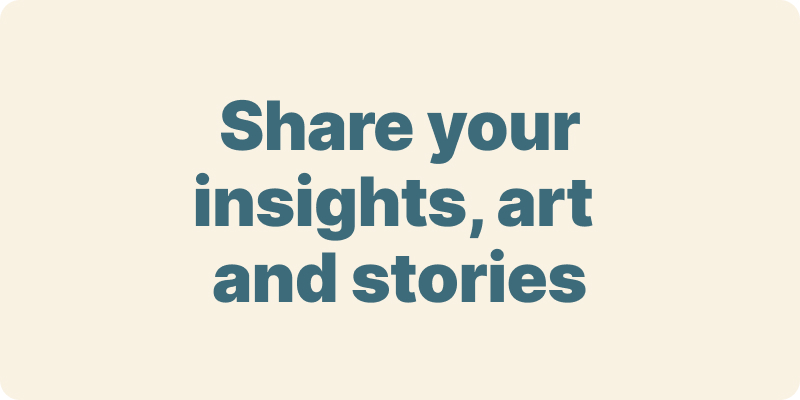 The arts and media have a critical role in how we share our community experiences. We've got resources, projects and more to help you get involved.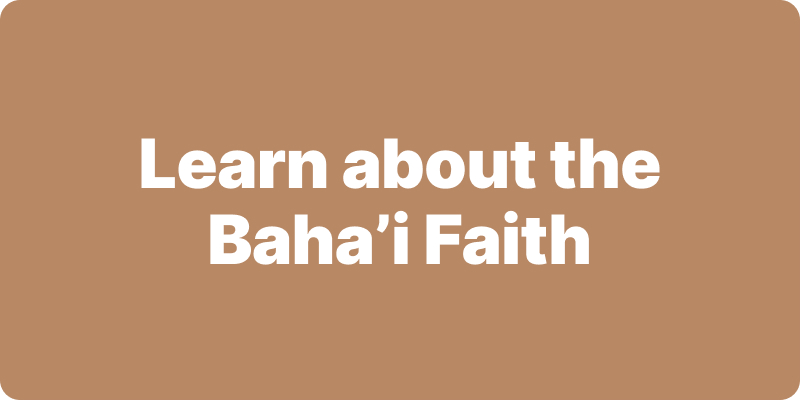 Baha'i beliefs address essential spiritual themes for humanity's collective and individual advancement. Learn more about these and more.
We acknowledge the Traditional Owners of country throughout Australia.

We recognise their continuing connection to land, waters and community. We pay our respects to Aboriginal and Torres Strait Islander people and their cultures; and to elders both past and present.
Baha'i Blog is a non-profit independent initiative
The views expressed in our content reflect individual perspectives and do not represent the official views of the Baha'i Faith.
Visit the site of the
Australian Baha'i Community
and the Baha'i Faith Worldwide