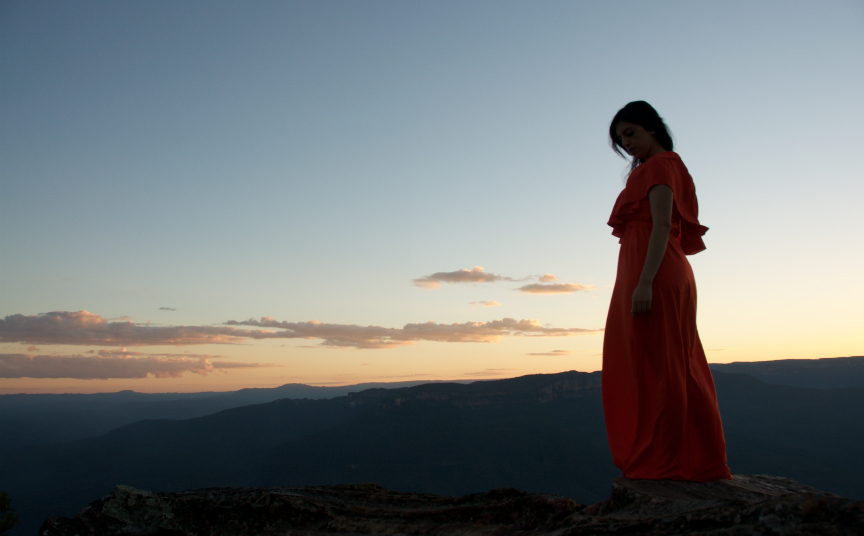 Born to Persian parents, and brought up in Australia, Bahareh Khademi feels fortunate to have been raised in Australia, not taking for granted the freedoms that wouldn't be available to her in her parents' homeland – among them, the right to free speech and to education.
Bahareh first discovered her passion for music at the age of 16 when she auditioned for the school musical 'Les Miserables'. Singing in the chorus, she fell in love with the songs and, more significantly, with the potential that music has to ignite the heart of others.
Bahareh has just released her debut album called "Immerse" — its title being inspired by the Writings of Baha'u'llah:
Immerse yourselves in the ocean of My words, that ye may unravel its secrets, and discover all the pearls of wisdom that lie hid in its depths.
I recently had the pleasure of attending her album launch in Sydney, Australia, and rather than it simply being a performance, the atmosphere of the evening was more like a beautiful devotional gathering, and the audience was swept away by her angelic voice and musical grace.
I decided to catch up with Bahareh about her musical endeavours and her debut album:
Baha'i Blog: Hi Bahareh. Can you tell me why you decided to make this album and why it was important for you?
I remember the Writings of the Faith touched my heart early on and I always felt a strong desire to share the message of Baha'u'llah. Finding the right words to explain this has always been challenging for me to express, so music has always been my vehicle for this. When I was blessed with an opportunity go on a year of service, writing these songs were an expression of my love for Baha'u'llah, my solace in times of need and a gift for the friends I shared my time with. As someone who from time to time deals with anxiety and depression I felt the innate need to share these songs, as a means to get out of my own head and serve others, that perhaps others like me might find comfort and solace through music like I have found.
Baha'i Blog: How do you stay inspired and keep creative?
Keeping healthy is an important part of my creative process. Daily routine, prayer and meditation, reading, healthy eating habits, yoga, enough sleep and exercise routine, reflect the opportunities I have to stay present, inspired and creative. I am definitely not perfect and I slip up every now and then – which I feel I probably need to do to stay grounded. So I definitely wouldn't consider myself a perfect example of the creative process, but I know this is what has worked for me so far. It's also incredibly important to be honest and truthful with others and myself, as the level of integrity I have with others and myself can impact my health and creative processes.
Baha'i Blog: How do your songs come to you, and how do you determine which quotes to use?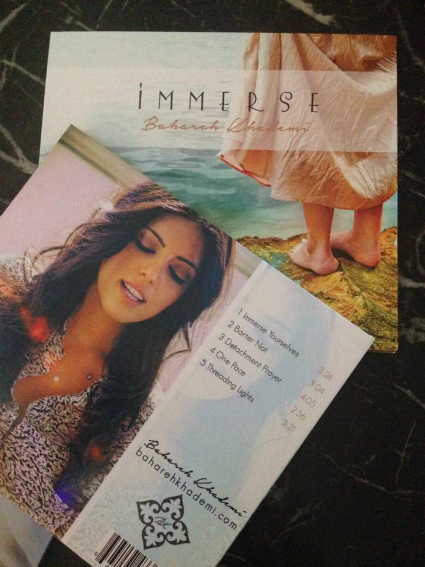 I was actually just listening to a talk by Liz Gilbert the other day about this concept of how creative inspiration manifests itself in the mind (TED talk: 'Your Elusive Genius'). I relate to her understanding of writing as a novelist to the song-writing process. I agree with what she shared. She said something like, and I'm paraphrasing here… "Creative inspiration is a wondrous divine dance between human soul and a manifest greater Source." I love this idea mainly because it takes the pressure off me as a "creative" to be the source of all my music. Liz also said it's a shared endeavour. I love that.

When it comes to writing songs sometimes I use quotes from the Writings that I have been reading, or sometimes I just open a book and a line pops out at me. Other times it's for a friend or occasion. It really just depends.
Baha'i Blog: What are some of the challenges you face as a Baha'i musician?
Hmmm. Where can I list all the challenges I face as a Baha'i, let alone a Baha'i musician? [Laughs]

The main thing I find challenging as a Baha'i musician is for Baha'is to see the absolute value of music in our communities. I feel perhaps some have become disillusioned by the declining morals of our greater world community where music is sadly often perverted for personal and financial gain.

Acquiring music today can often reflect the lack of integrity world communities show our artist's; that being that music can be easily downloaded for free off the Internet. This can disrespect musicians who labour tirelessly over their craft and pour their funds into their musical projects to share with their communities. Others forget or either fail to sufficiently see how much time, money and resources go into creating music. I know of a Baha'i friend who spent around ten thousand dollars alone just to produce their CD and this amount didn't include printing, artwork design, promotion, travel, postage, rehearsals and other expenses. And when it comes to purchasing an album for $10 or $20 some people simply don't want to or see the value in it. "I'll just download/YouTube it" or they'll copy it off a friend. It's sad really.

I absolutely see the absolute value of music, how it heals, moves, uplifts and inspires, releases tension and anxiety, builds bonds, and educates. The power of music is tremendous. I think there is so much more to learn about its influence. We've already seen its wondrous effect in our Ruhi classes, why not implement it more in our teaching activities? Run events that allow us to dance, move and be moved by the tremendous power that music gives us?

Another pondering I have is that when it comes to community events I wish our institutions recognised that sometimes musicians also need to be paid too and not pressured to perform because it's a service – which sadly I have experienced. Yes music is a wonderful service to humanity, and aren't also administration services, high school teaching, being a heart surgeon, dentist, gardener, and accountant? Why don't they work for free too? Yes it can be offered as a service but that's up to the creative to decide in a spirit of service.

I think we have a long way to go as a society, and especially here in Sydney to value our Baha'i creatives. I'm paraphrasing here but didn't Baha'u'llah say music heals? We know doctors heal. I don't see the difference in value. We can't live in this wonderful age without one or the other. So I believe we have a long way to go to recognise the spiritual value of music. And until we all need money to live in this monetary system we've built around ourselves, in this world I feel our artists, musicians, painters, writers, photographers, etc. also need to be supported to survive, one which we know lacks the integrity to support all its members of the world. I read something in The Atlantic the other day that the richest 85 people in the world own more wealth than the bottom half of the rest of the world's population. Things aren't just and there isn't enough to go around for all people.

It's a tough subject to talk about. One could argue that perhaps there are people more in need than our creatives. It's all relative to their circumstances of course. But I honestly see a pattern with musicians. Baha'u'llah says "The best thing before my sight is Justice'… I think if we were to live as that, not one member of our society would live in need. I share this because as a Baha'i musician I'd love to be an active member of society; serving in an occupation I love and have the ability to pay my bills too!
Baha'i Blog: Is there anything else you'd like to share?
I'd love to hear from Baha'i musicians who have had similar thoughts surrounding Baha'i musicians and artists. I am doing a bit of study in this area and looking to compile these in a paper one day.
Baha'i Blog: Thanks Bahareh for taking the time to do this interview, and we hope to hear many more albums from you in the future.
You can find out more about Bahareh Khademi on her website, and you can listen to and purchase a copy of "Immerse" here on 9 Star Media.
Posted by
Naysan is passionate about using the arts and media to explore the teachings of the Baha'i Faith. Back in 2011, Naysan started up the Baha'i Blog project, channeling his experiences in both media and technology companies to help create a hub for Baha'i-inspired content online.
"*" indicates required fields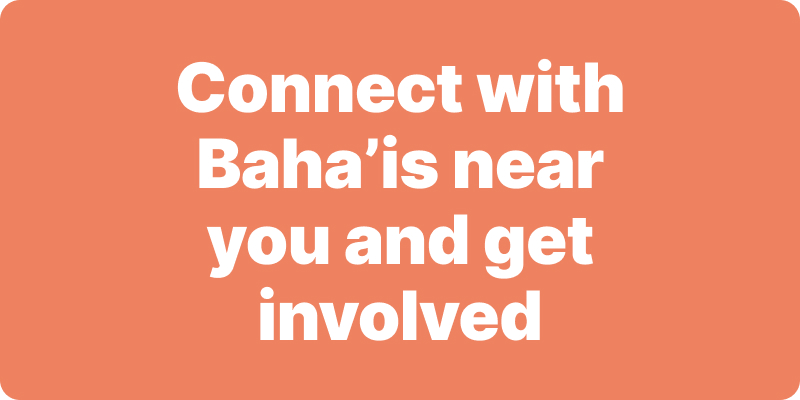 Join activities, celebrations, study groups, spiritual empowerment and education programs for young people, and more.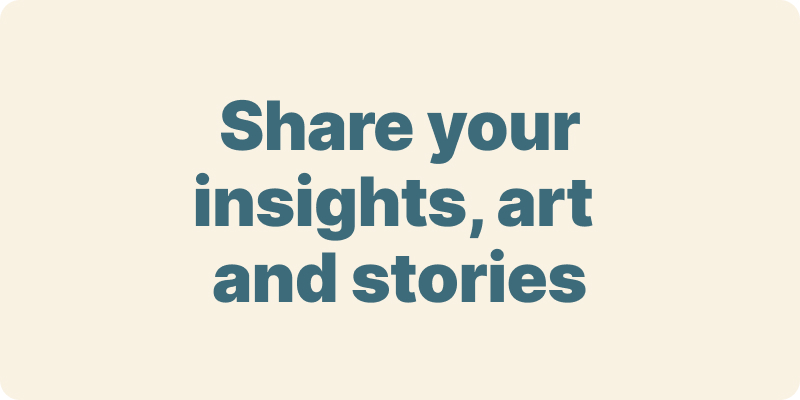 The arts and media have a critical role in how we share our community experiences. We've got resources, projects and more to help you get involved.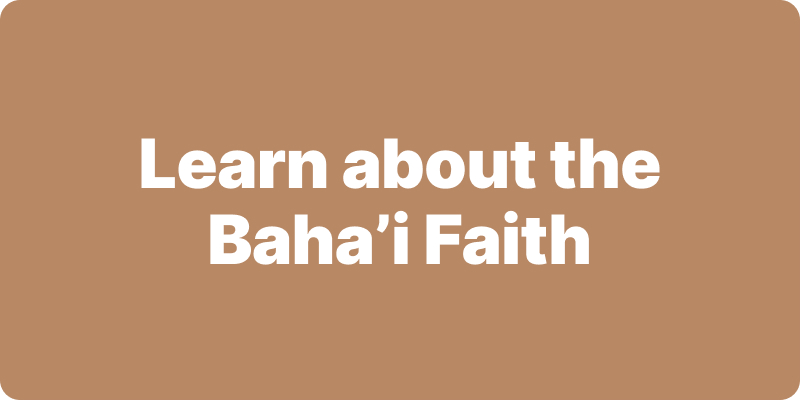 Baha'i beliefs address essential spiritual themes for humanity's collective and individual advancement. Learn more about these and more.
We acknowledge the Traditional Owners of country throughout Australia.

We recognise their continuing connection to land, waters and community. We pay our respects to Aboriginal and Torres Strait Islander people and their cultures; and to elders both past and present.
Baha'i Blog is a non-profit independent initiative
The views expressed in our content reflect individual perspectives and do not represent the official views of the Baha'i Faith.
Visit the site of the
Australian Baha'i Community
and the Baha'i Faith Worldwide