A blending of cultures and a meeting point of generations is what makes Radiant Heart a special album, even before you begin listening to it. Mother-daughter duo Shidan and Shadi Toloui-Wallace, have created an album with songs in English, Persian (Farsi) and Arabic. Their respective voices, languages and the cultural heritage they draw upon complements each other magnificently.
It's been a while since we heard from Shidan or Shadi. You may remember Shidan from our interview with her about her album Phoenix of Love, which you can read here. And we last heard from Shadi when she was a guest on our podcast, which you can check out here: Baha'i Blogcast with Rainn Wilson – Episode 27: Shadi Toloui-Wallace
So with the release of this new and unique album, we thought it was time to hear from both of them again, and here's what they shared with us:
Baha'i Blog: Can you tell us a little bit about the album and the inspiration behind this initiative?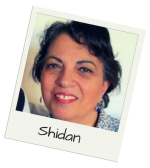 Our first collaboration took place in 2009 with the release of our song "Radiant Heart", which appeared on Shadi's debut album Leather Bound Book. Shadi initially came to me with the idea of collaborating on a melody in both English and Arabic. I was a bit hesitant as it had never been done before but with the encouragement of our producer Louie Shelton, I decided to give it a shot and it turned out to be the amazing song that it is. It has since become a crowd favorite and one of our most played songs on all streaming platforms. I think we have almost a million views on YouTube, and I know it's been played throughout the world and translated into several other languages.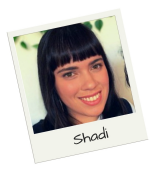 We continued to collaborate on future songs and albums, including "When Sorrow Comes" on my album Verdant Isle, "The Fire Tablet" on Daughters of the Kingdom, and three songs on my mum's first solo record Phoenix of Love. Over the past decade we've received so many kind words of encouragement for our compositions set to the Baha'i Writings, particularly the ones we collaborated on in a mixture of English, Farsi and Arabic languages. Westerners and those from the Middle East described it as a rare and beautiful bridge between the two cultures and musical styles. We thought what better way to celebrate the 10th anniversary of the release of our song "Radiant Heart", than with a collaborative album dedicated to this song, set to the Baha'i Writings – a Faith which we both love and are proud to be part of?
Baha'i Blog: Why was it important for you both to make this happen?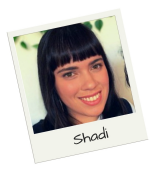 As a child of parents from the East and West, I felt very close to this concept of fusing these two styles and languages through music as I felt that it very much represented me as a person. Having not been able to visit my mother's homeland of Iran, music has been a major catalyst in connecting me to the language and cultural heritage. I know I'm not alone in feeling this way. There are a great number of folks out there who share the same or similar sentiments, or have been displaced for various reasons, and hearing this music connects them to their homeland. This album is for them.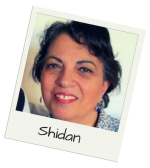 Like Shadi has already said, this album has offered a way for her and I to connect with my culture, language, and heritage in a profound way. It has also offered an opportunity for those in the West, to hear the original language in which these Prayers and Writings were revealed. Being able to chant to younger and more Western audiences, the way that my family and people back home have for centuries, is a tremendous honor for me. After spending many years on different sides of the globe we are now reunited in Vancouver, so we felt that it was timely to collaborate once more on a full-length album. Once again we were able to turn to our supporters through a Kickstarter campaign in order to make it happen, and it did!
Baha'i Blog: What's something that really touched you, or that you personally learned during the process of making this album?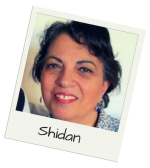 Thinking back to the prayers we chose to include on the album, they each had a significance for both of us at the time. For example, the prayer for decisions which we called "Holding on to Thee", had just been officially translated into English and we were both at a cross roads in our own lives, and finding ourselves frequently saying this prayer (it is suggested to say it 19 times before making a decision). We know that prayers are more potent when sung, so we thought what better way than to put this prayer to music, and share it with the world?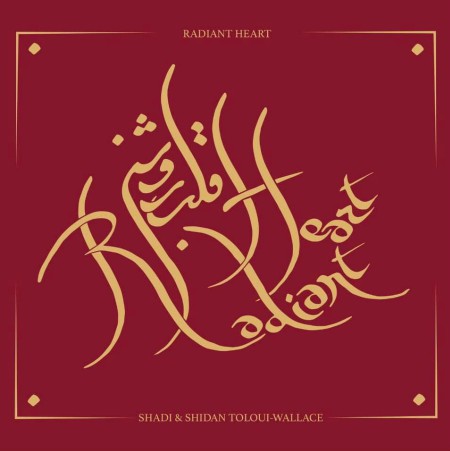 In the Kitab-i-Aqdas, Baha'u'llah wrote:
"They who recite the verses of the All-Merciful in the most melodious of tones will perceive in them that with which the sovereignty of earth and heaven can never be compared. From them they will inhale the divine fragrance of My worlds—worlds which today none can discern save those who have been endowed with vision through this sublime, this beauteous Revelation. Say: These verses draw hearts that are pure unto those spiritual worlds that can neither be expressed in words nor intimated by allusion. Blessed be those who hearken."

Baha'u'llah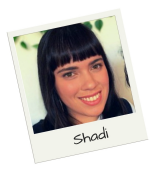 One thing that really stood out to me was how beautifully the music all came together. In the past I'd work with a band or producer for months in the lead up to the recording. This time, however, I decided to produce the album myself, and because of limited time and finances, put my whole trust in the session musicians, the engineer, (and God) on the days we'd booked to record in the studio. For some of the artists, this was the first time we'd met or they'd heard the music. But sitting in the studio and listening to them feel the music and respond with their instrument was so powerful and humbling.
Baha'i Blog: Who else was part of the 'Radiant Heart' family?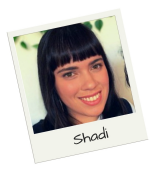 Of course! We could and would never be able to do these albums alone. Our immediate family (which includes my father Paul, sister Hoda, and husband Jason) are always at ground zero, crafting melodies, putting together our fundraising campaign, editing web and print copy, bringing food to the studio, reviewing tracks – the list of tasks they cover are endless. Then we have our engineer team at Blue Light Studios who are incredibly gifted, fast, and offer great insight and experience in the process. Then there are our musicians who really hold their own, but are also moved by the words we sing, to elevate them through movement and sound. Then there is our talented calligrapher Payman and designer Ciele, who tied it all together with his commissioned calligraphy of East meets West, and her intricate design work. Last but not least, we could have never brought you Radiant Heart without our wonderful, generous, Kickstarter backers who put their trust in all of us from the very beginning.
Baha'i Blog: What do you hope people will walk away with after hearing the album?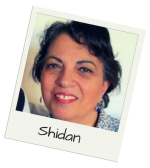 We always hope that our audience leaves with a greater connection to the words of the Central Figures of our faith, by hearing the original languages in which they were revealed through the melodies that we have carefully paired them with. We also hope that the friends feel inspired to set their own voice and melodies to the sacred Writings.
Baha'i Blog: What has the response to the music been like so far and how has it been received?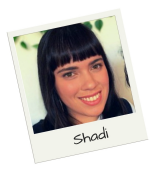 We always love learning about the impact of our collaborations on individuals. Non-Persian friends feel more connected to the origins of the Faith and the language of Baha'u'llah, when they can hear it being sung and chanted in both English and Farsi. Eastern friends feel connected to their homeland and heritage. We know our music is being heard and played in every part of the globe to create reverent, sacred, devotional spaces and we can't ask for more of a gift than this. We are truly humbled.
Baha'i Blog: Where can people find the album and more information?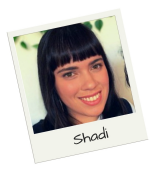 Readers can learn more about Radiant Heart by visiting this link (http://www.shaditolouiwallace.com/radiant-heart), and purchase the album from our websites, www.shaditolouiwallace.com and www.shidantolouiwallace.com. You can hear our music on most, if not all, streaming platforms. But we love when our listeners show their support by offering a donation or purchasing our music (either download or CD) directly from our websites, as 100% of the proceeds go right back into supporting us as artists and into future projects we create.
Baha'i Blog: Awesome! Thank you so much Shidan and Shadi for taking the time to do this interview, and thank you for sharing your beautiful music with the world!
Posted by
Naysan is passionate about using the arts and media to explore the teachings of the Baha'i Faith. Back in 2011, Naysan started up the Baha'i Blog project, channeling his experiences in both media and technology companies to help create a hub for Baha'i-inspired content online.
"*" indicates required fields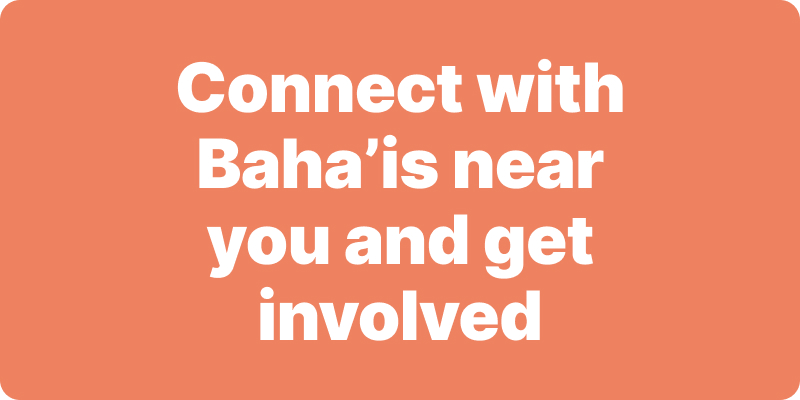 Join activities, celebrations, study groups, spiritual empowerment and education programs for young people, and more.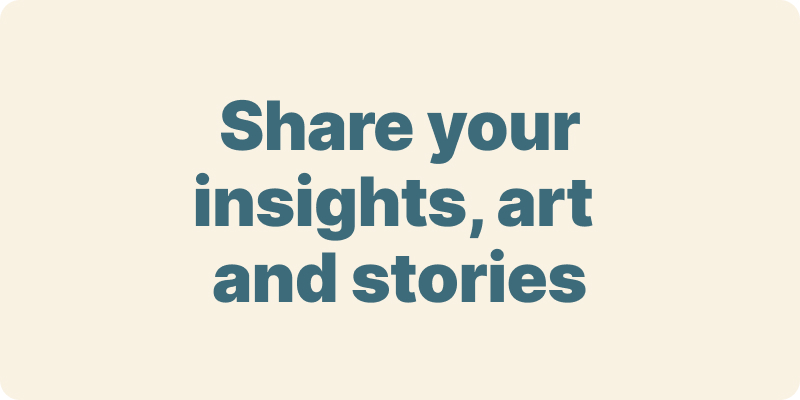 The arts and media have a critical role in how we share our community experiences. We've got resources, projects and more to help you get involved.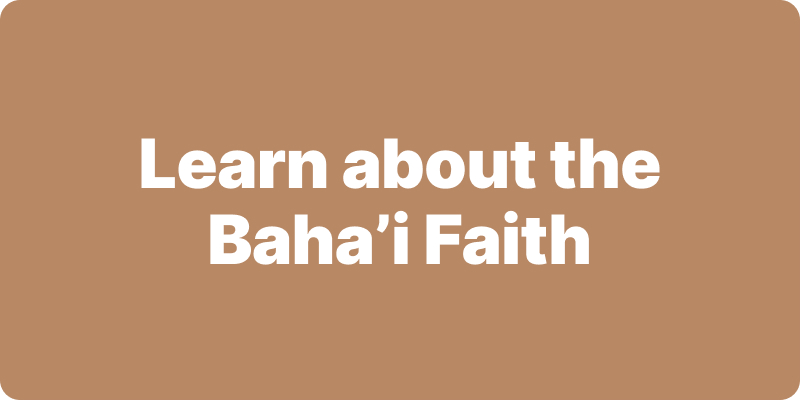 Baha'i beliefs address essential spiritual themes for humanity's collective and individual advancement. Learn more about these and more.
We acknowledge the Traditional Owners of country throughout Australia.

We recognise their continuing connection to land, waters and community. We pay our respects to Aboriginal and Torres Strait Islander people and their cultures; and to elders both past and present.
Baha'i Blog is a non-profit independent initiative
The views expressed in our content reflect individual perspectives and do not represent the official views of the Baha'i Faith.
Visit the site of the
Australian Baha'i Community
and the Baha'i Faith Worldwide