The music of Elika Mahony holds a special place in my heart and in our family life so we were thrilled when she released a new global collaborative song called "Waves of One Sea". No matter how often we listen to it, it never fails to rejoice my soul.
We've featured Elika on Baha'i Blog before — most recently, I interviewed her about her album The Exalted One in honor of the bicentenary of the Birth of the Bab. I was curious to learn more about "Waves of One Sea", and here's what Elika graciously shared with me:
Baha'i Blog: Can you tell us how "Waves of One Sea" came together?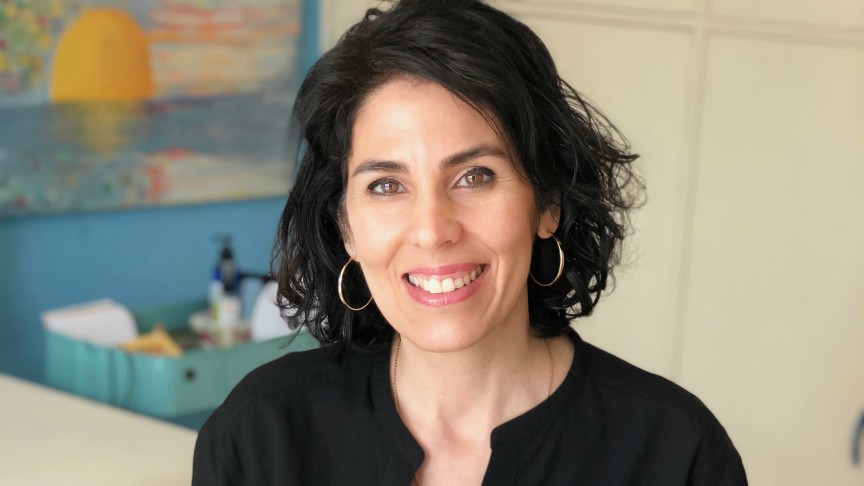 I wanted to write a song using the writings of Abdu'l-Baha that would respond to the needs of the world today. The idea was to focus on the theme of global unity because there is so much conflict and discord at present in so many places. Then I found the perfect statement in the writings of Abdu'l-Baha where He says "Ye are all the waves of one sea. Ye are all the leaves of one tree." I decided to make it a multilingual song by having the soloists sing their parts in six different languages in order to represent unity in diversity.

Twice before I recorded songs that blend six different languages. The first time was "Rejoice with Exceeding Gladness", a song for the Festival of Ridvan. That song is on my album in honor of the bicentenary of the Birth of Baha'u'llah. The second one was "My Beloved" which was composed for the bicentenary of the Birth of the Bab. So this year I wanted to create a song in honor of Abdu'l-Baha to form a musical trilogy for these three Holy Souls.

I invited four others to sing the Swahili, Chinese, Spanish, and Italian parts and I sang in English and French. My producer, Jarome Matthew, recorded and arranged the song. In addition to having the different languages, we also wanted the music to complement the culture and the words of Abdu'l-Baha so the Chinese part has three traditional Chinese instruments: the erhu, guzheng, and pipa; the African part has some djembe; the Spanish has some South American percussion and acoustic guitar from Morocco; and the French has a melodeum, cello and flute.

After recording the song I had the idea to do a global singalong video and invited friends to sing the chorus. I was overjoyed by the response – we ended up with over 240 participants from 44 countries and regions around the world! I was very fortunate to have Ali Youssefi make the video. It was a major commitment and took about a year to complete the song and 4 months for the video!

Challenges:

With all the voices in the choruses and the varied instrumentation it was challenging to make sure that everything was heard. We had to finally strip some of the instruments in the last two choruses so that we could hear the beauty of the voices with all the harmonies. My producer must have listened to the song at least a few hundred times to get the balance just right!

Another challenge was that the composition didn't come easily. Initially the melody did not flow which was quite frustrating as I had a deadline. I remember on my fourth attempt sitting at the piano and playing from my heart. I suddenly came upon some new chords that felt absolutely right. In that moment, I knew I had found what I was looking for. It was a very moving experience singing the inspiring words of Abdu'l-Baha. I knew He was guiding my fingers as well as the melody.

Another challenge was the expenses for this song. Hiring musicians and vocalists and a videographer cost a lot more than usual but with the help of my Patrons I was able to cover these costs.

Results:

I have been so touched by the response. "Waves of One Sea" has been shared with friends everywhere all around the world. Many of the comments came from people who had never before heard the words of Abdu'l-Baha and who were inspired and uplifted by them. My favorite part of the video is where all the friends from around the world are on the screen and you can see the diversity of the whole world! It is a very powerful moment.

I also love the weaving of languages at the end of the song. I wanted the words of each language to overlap each other to give a sense of oneness and interconnectedness. The result is that we are all singing our individual parts but by coming together we create something greater than anyone could do alone. It is a great expression of unity in diversity!
Baha'i Blog: It's true! The overlapping of the different languages at the end of the song is particularly moving and reminds me of how waves are momentarily distinct and yet part of one sea!
What are you working on now?
I am working on an album of music titled The Divine Mystery from the writings of Abdu'l-Baha in honor of the 100th anniversary of His Ascension. The words to the songs are from prayers and poems written by Him. We just finished designing the booklet with photos of Baha'i Holy Places that were significant for Abdu'l-Baha and look forward to publishing it soon.
Baha'i Blog: What inspired this project?
I released albums in honor of the bicentenaries of the Birth of Baha'u'llah (in 2017) and the Bab (in 2019). So I wanted to release an album for the centennial year of Abdu'l-Baha's passing. At the same time, there are newly translated prayers from Abdu'l-Baha and I wanted to take this opportunity to set a couple of them to music. I hope this will help listeners reflect on the life and example of Abdu'l-Baha throughout this year that is dedicated to Him.
Baha'i Blog: How are you releasing the album?
Since Naw-Ruz of this year (the Bahai New Year on March 20th), I have been releasing a song a month from the album. So far I have released three songs and videos for the following: "Blessings Upon You", "Waves of One Sea" and "We Must Look Higher". In the fall, I will publish a booklet with the lyrics of the songs but this time there won't be a physical CD. Rather, each book will come with a download code so that friends can access the music digitally. The book and music will be available in the fall of 2021. I hope that these will be given as gifts to friends, colleagues and neighbors to celebrate the life of Abdu'l-Baha.
Baha'i Blog: Is there anything else you want to share?
I would like to thank the friends around the world who made this song possible – from my Patrons who funded the project to all the participants who brought a beautiful vision of unity in diversity.

For friends who would like to receive updates on my upcoming releases in honor of Abdu'l-Baha and new projects, please join my music mailing list: https://www.elikamahony.com/musicgifts/

I often share recordings and behind-the-scenes with Patrons. For any friends who are interested in joining my Patreon music family and supporting future projects, please visit: https://patreon.com/elikamahony
Baha'i Blog: Thank you so much for sharing this with us, Elika!
You can find out more about Elika and her music by visiting her website (www.elikamahony.com) and you can watch "Waves of One Sea" below:
Posted by
In her innermost heart, Sonjel is a stay-at-home parent and a bookworm with a maxed out library card but professionally she is a museologist with a background in English Literature. She currently lives on Prince Edward Island, an isle in the shape of a smile on the eastern Canadian coast. Sonjel is a writer who loves to listen to jazz when she's driving at night.
"*" indicates required fields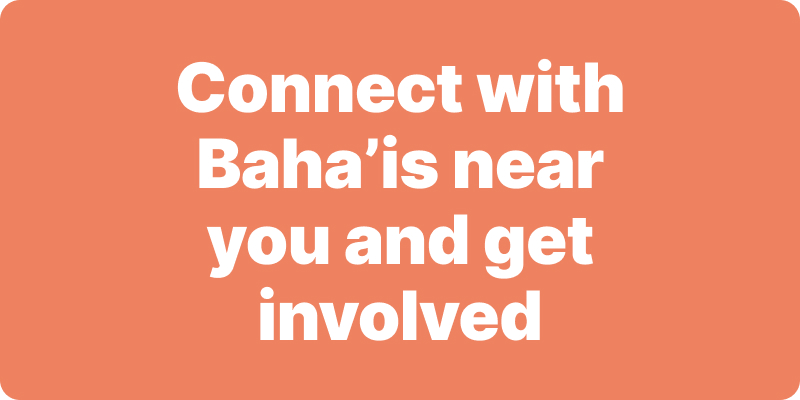 Join activities, celebrations, study groups, spiritual empowerment and education programs for young people, and more.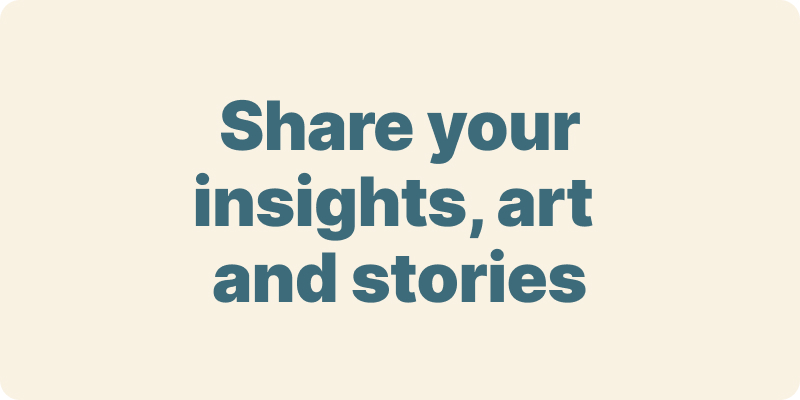 The arts and media have a critical role in how we share our community experiences. We've got resources, projects and more to help you get involved.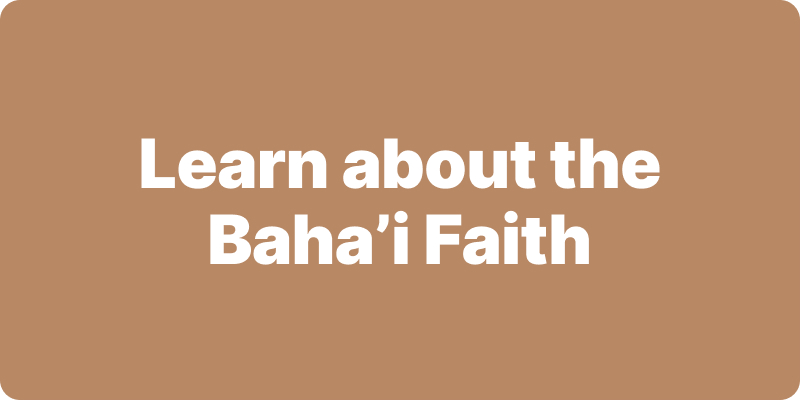 Baha'i beliefs address essential spiritual themes for humanity's collective and individual advancement. Learn more about these and more.
We acknowledge the Traditional Owners of country throughout Australia.

We recognise their continuing connection to land, waters and community. We pay our respects to Aboriginal and Torres Strait Islander people and their cultures; and to elders both past and present.
Baha'i Blog is a non-profit independent initiative
The views expressed in our content reflect individual perspectives and do not represent the official views of the Baha'i Faith.
Visit the site of the
Australian Baha'i Community
and the Baha'i Faith Worldwide