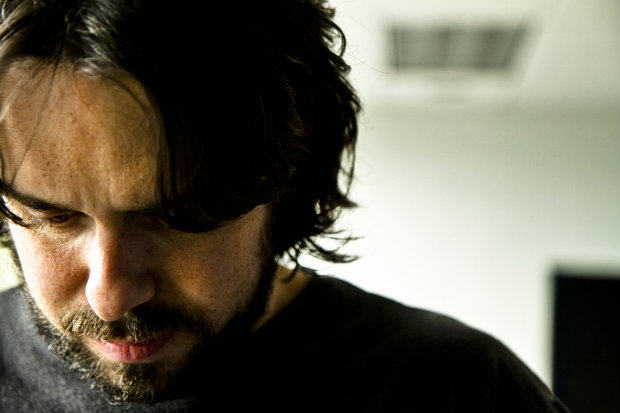 Many of us have developed addictions of one kind or another, as a way of relieving stress. Some, like drugs, alcohol and smoking are socially sanctioned. Others, like drivenness, perfection and workaholism are often highly praised in a materialistic society. Still others, like sex, pornography and gambling are so readily available on the internet, that they've practically become socially acceptable.
None of us are immune to addiction, and there are even several well-known Baha'is in the history of the Faith who have struggled with addictions such as alcoholism, and they've reported on the transformative power of the Faith for being able to overcome this addiction.
By the time Enoch [Olinga, Knight of Baha'u'llah and Hand of the Cause] came into contact with the Faith in 1951 his personal life had assumed an entirely new aspect; he was now married and had his first children; he was a gifted translator working for the government, but also a somewhat disillusioned man who had become a very heavy drinker, a fact of which the government service that employed him had become aware and which led to his dismissal, in spite of his marked capacity and relatively long record of service. Unfortunately the reports on this serious impairment to the discharge of his duties had already gone through when Enoch accepted the Faith and upon his enrolment gave up all alcohol immediately.

In Memoriam, Baha'i World, Vol. 18: 1979-1983, p.618
Another example of a well known Baha'i dealing with addiction is Angus Cowan, who played a pivotal role in introducing the Baha'i Faith to Canada's aboriginal peoples and served as a member of the Continental Board of Counsellors for the Americas. Prior to becoming a Baha'i, he had a serious drinking problem, and the following story relays what happened:
Angus had started drinking when he was in the Air Force and his drinking progressed as he became more successful… Jamie [Bond] suggested he try something – he take one verse from "Communion with God" and read it before he got out of bed in the morning… Jamie said to do that every day for one month and see what happened. Angus had tests with alcohol. He failed one and passed the rest and the desire left him. He didn't have to fight alcohol or go to Alcoholics Anonymous. He wasn't even bothered going into beer parlours with fellow salesmen, or going into cocktail lounges with his staff. He would drink pop when he went in and this didn't bother him. He knew that this wasn't natural, that there was something new that had happened to him. The only thing he was doing differently was reading the prayers. He knew there must be a power in the words. He could think of nothing else… soon after he signed his card… Angus found out it wasn't that easy to follow the laws… it was between the interview and being accepted as Baha'is that Angus took a drink, rationalizing it, saying "Well, we're not Baha'is yet", and went and had a beer. He recalled: "It was when I was doing that, that I realized I couldn't beat liquor. That's why, when I did pass the test (of alcohol) – it was such a confirmation to me – because I realized it wasn't me. The desire had left me completely. I never had to fight it; so therefore I know there was a power beyond me that was involved there, and that's what really confirmed me in the power of the Cause.

Pat Verge, Angus from the Heart, p.25-26
Some Baha'is wonder if it's OK to turn to 12-Step programs such as Alcoholics Anonymous (AA); Narcotics Anonymous (NA); Alcoholics Anonymous (Al-Anon) and many others for support. In fact the 12-Steps and the 12-Step Slogans of AA have lots of parallels with the Baha'i Writings. The Universal House of Justice has said:
There is no objection to Baha'is being members of Alcoholics Anonymous, which is an association that does a great deal of good in assisting alcoholics to overcome their lamentable condition. The sharing of experience which the members undertake does not conflict with the Baha'i prohibition on the confession of sins; it is more in the nature of the therapeutic relationship between a patient and a psychiatrist.

The Universal House of Justice, 1993 Feb 7, Issues concerning community functioning
There is also the Baha'i Network on AIDS, Sexuality, Addictions and Abuse (BNASAA), which is a committee of the National Spiritual Assembly of the Baha'is of Canada, and the committee has been providing yearly workshops, plenary sessions and sharing circles for nearly 25 years at Baha'i schools throughout Canada and the United States, and they've played a major role in transforming the lives of many – including myself – which you can read about here.
There are also some great books by Baha'is on the subject of addiction. Baha'i author Grace Reed for instance, has written two books about dealing with addictions:
In her book Negotiating Shadows, Reed traces her life from birth into poverty and an abusive childhood, into her womanhood as an addict. We accompany her on her dark journey as she negotiates the conflicts of life (via Alcoholics Anonymous and the Baha'i Faith) on her way to her spiritual awakening.
Her second book entitled Needs was written after her two year exposure and research with addicted at-risk youth (aged 13 to 17) on the streets and in the juvenile justice system of the US. It's an important book for those teaching junior youth!
Another Baha'i author dealing with this topic is Dr. Abdul Missagh Ghadirian, who has also written two books on addictions:
In his book Alcohol and Drug Abuse: A Psychosocial And Spiritual Approach Dr. Ghadirian examines how families, communities and even entire nations are harmed by the individual's choice to use illegal drugs, and he looks at the spiritual dimensions of both prevention and recovery in light of the Baha'i Teachings.
The book Substance Abuse: A Baha'i Perspective provides accurate, up-to-date information about diverse addictive substances including alcohol, tobacco, cocaine, marijuana, and heroin. It is a book for both the general public and for professionals. While its styles is clear and easy to understand for those who are directly affected by substance abuse, it will also be useful to communities and institutions dealing with substance abuse issues and policies on the local, national, and global level.
To end this article, I'd like to share a prayer given to us by Abdu'l-Baha to release us from our addictions:
O Divine Providence! Bestow Thou in all things purity and cleanliness upon the people of Baha. Grant that they be freed from all defilement, and released from all addictions. Save them from committing any repugnant act, unbind them from the chains of every evil habit, that they may live pure and free, wholesome and cleanly, worthy to serve at Thy Sacred Threshold and fit to be related to their Lord. Deliver them from intoxicating drinks and tobacco, save them, rescue them, from this opium that bringeth on madness, suffer them to enjoy the sweet savours of holiness, that they may drink deep of the mystic cup of heavenly love and know the rapture of being drawn ever closer unto the Realm of the All-Glorious. For it is even as Thou hast said: 'All that thou hast in thy cellar will not appease the thirst of my love—bring me, O cup-bearer, of the wine of the spirit a cup full as the sea!

Abdu'l-Baha, Selections from the Writings of Abdu'l-Baha, p. 149-150
---
Posted by
Susan Gammage, MES, Certified Life Coach, author, educator and researcher, maintains an active Baha'i-inspired life coaching practice, which focuses on applying Baha'i principles to day-to-day situations. She is the author of "Violence and Abuse: Reasons and Remedies", a compilation of quotes from the Baha'i Writings and is currently working on several other books including a Baha'i Perspective on "Overcoming Anxiety and Depression"; "The Courage to be Chaste in a Sexual World"; the "Baha'i Marriage Manual" and "The Spiritual Roots of Disease". Visit her Bookstore; get your Free E-Books ; sign up for her Newsletter; and follow her on Facebook, Twitter and Linkedin.
"*" indicates required fields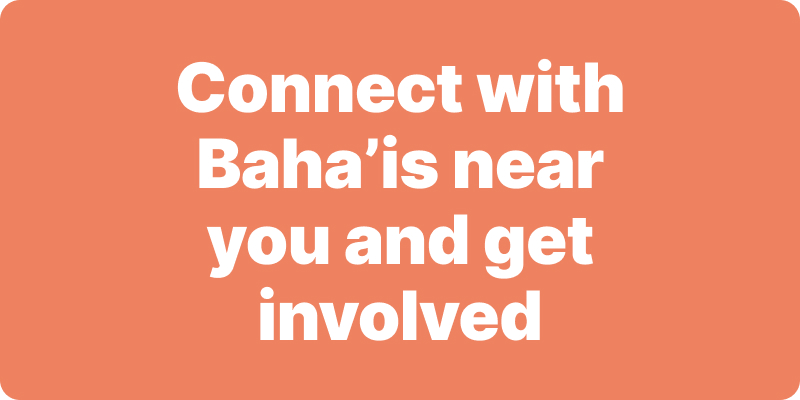 Join activities, celebrations, study groups, spiritual empowerment and education programs for young people, and more.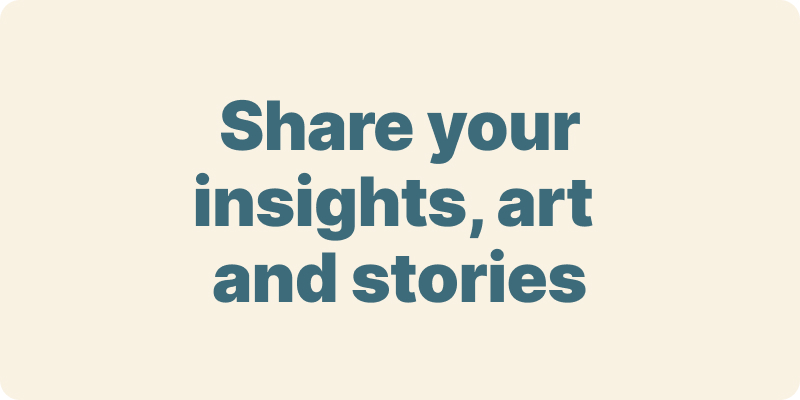 The arts and media have a critical role in how we share our community experiences. We've got resources, projects and more to help you get involved.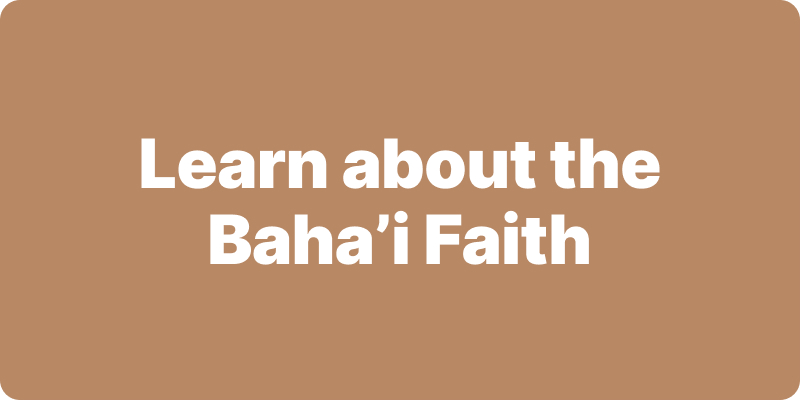 Baha'i beliefs address essential spiritual themes for humanity's collective and individual advancement. Learn more about these and more.
We acknowledge the Traditional Owners of country throughout Australia.

We recognise their continuing connection to land, waters and community. We pay our respects to Aboriginal and Torres Strait Islander people and their cultures; and to elders both past and present.
Baha'i Blog is a non-profit independent initiative
The views expressed in our content reflect individual perspectives and do not represent the official views of the Baha'i Faith.
Visit the site of the
Australian Baha'i Community
and the Baha'i Faith Worldwide