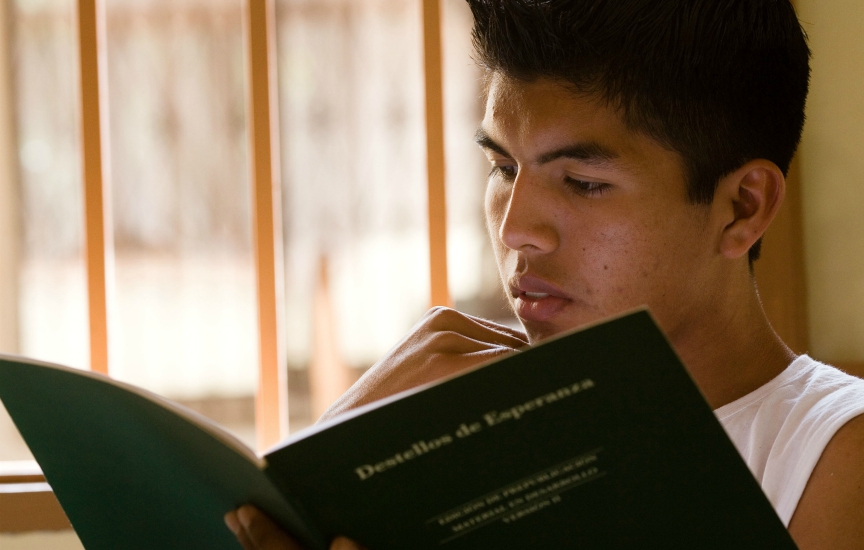 Oftentimes, I find myself reading chronicles from early Baha'is, immersing myself in their stories of complete selflessness, utter sacrifice, and staunch devotion to the Cause of God.
I find myself thinking that my humble undertakings serving the Baha'i Faith pale in comparison to what they endured in a bid to spread the Message of Baha'u'llah.
Abdu'l-Baha writes:
…ye must in this matter—that is, the serving of humankind—lay down your very lives, and as ye yield yourselves, rejoice. 1
But what does it mean to lay down our lives? I think that this is one of many metaphorical references found in the Baha'i Writings to giving up one's life and it makes me ask myself, what does it symbolically look like for me to give up my life to the beliefs I hold dear? And how can I do so rejoicingly?
In its October 2019 message, the Universal House of Justice wrote:
The multitudes who recognized the Bab were summoned to heroism, and their magnificent response is recorded by history. Let every one who is awake to the condition of the world, and to the persistent evils that warp the lives of its inhabitants, heed Baha'u'llah's call to selfless and steadfast service—heroism for the present age. What else will rescue the world but the efforts of countless souls who each make the welfare of humanity their principal, their dominating concern? 2
This particular passage filled my heart with warmth because it cleared up some questions I had regarding the validity of my sacrifice! The House of Justice clearly states that if we make the welfare of humanity our primary concern, if we revolve our life around service to the Cause, then we are demonstrating those same qualities of selflessness, love and sacrifice as the early believers.
But how do we make service the pivot around which our life revolves? As well as having the Writings of the Central Figures to guide us, we are so lucky to have the Supreme Body provide us with a framework every step of the way, encouraging us to find our individual place within that framework. Whether it is through the teaching of children's classes, the empowerment of junior youth, initiating spaces for devotion, teaching the Baha'i Faith in our neighbourhoods or hosting activities to connect and build community (whether virtually or in person), we should rest assured that we each have a significant role to play in advancing the Cause.
But it's not meant to be easy. In its 29 December 2015 message, the Universal House of Justice spoke about the task of establishing 5,000 intensive programs of growth by Ridvan 2021, saying:
We set this objective before the Baha'i world conscious that it is truly formidable; that a herculean labour will be required; that many sacrifices will have to be made. But faced with the plight of a world that suffers more each day bereft of Baha'u'llah's elixir, we cannot, in conscience, ask anything less of His devoted followers. God willing, their exertions will prove worthy to crown a hundred years of toil and set the stage for exploits as yet unimagined that must adorn the second century of the Formative Age.
While the first quotation from the Universal House of Justice referred to "heroism for the present age", it is my understanding that each phase in the history of our Faith is characterised by different exigencies. So while I believe that references to sacrificing one's life hold metaphorical meaning today, many early Baha'is did lay down their lives literally for the beliefs they held dear: beliefs such as the equality of women and men, universal access to education, and the elimination of wealth and poverty which were seen as unacceptably radical.
There are many accounts of these early believers being in a state of utmost elation regardless of the physical pain or mental torment experienced at the hands of their enemies. One such story that will always stick with me is the martyrdom of Haji Sulayman Khan, one of the followers of the Bab who asked for nine candles to be deeply thrust into his bare flesh as he was paraded through the streets of Tehran. Gleefully marching towards his death, he recited invocations of joy and love as he danced and leapt at the thought of soon reuniting with his Beloved. An excerpt from The Dawn-Breakers, a history of early Baha'is, as relayed by Aqay-i-Kalim, paints a picture of that phenomenal moment in Baha'i history:
I cannot recall the exclamations of joy which fell from his lips as he drew near to his end. All I remember are but a few of the stirring words which, in his moments of exultation, he was moved to cry out to the concourse of spectators. Words fail me to portray the expression of that countenance or to measure the effect of his words on the multitude.

He was still in the bazaar when the blowing of a breeze excited the burning of the candles that were placed upon his breast. As they melted rapidly, their flames reached the level of the wounds into which they had been thrust. We who were following a few steps behind him could hear distinctly the sizzling of his flesh. The sight of gore and fire which covered his body, instead of silencing his voice, appeared to heighten his unquenchable enthusiasm. He could still be heard, this time addressing the flames, as they ate into his wounds: "You have long lost your sting, O flames, and have been robbed of your power to pain me. Make haste, for from your very tongues of fire I can hear the voice that calls me to my Beloved!"

Pain and suffering seemed to have melted away in the ardour of that enthusiasm. Enveloped by the flames, he walked as a conqueror might have marched to the scene of his victory. 3
Shoghi Effendi translated The Dawn-Breakers "only after being convinced that its publication will arouse the friends to greater self-sacrifice and a more determined way of teaching. Otherwise he would not have devoted so much time to it." 4
Using such figures as Haji Sulayman Khan as our source of inspiration, and armed with the knowledge of the current Plan, I believe we can each turn with absolute reliance to God, do away with our earthly attachments, and indeed lay down our material lives as heroes of today.
---
Posted by
Dellaram is a Baha'i, wife, and mother of three, who works as a freelance journalist and copywriter in her hometown of Ballarat, Australia. She is passionate about building community and loves the thrill that comes with op-shopping!
"*" indicates required fields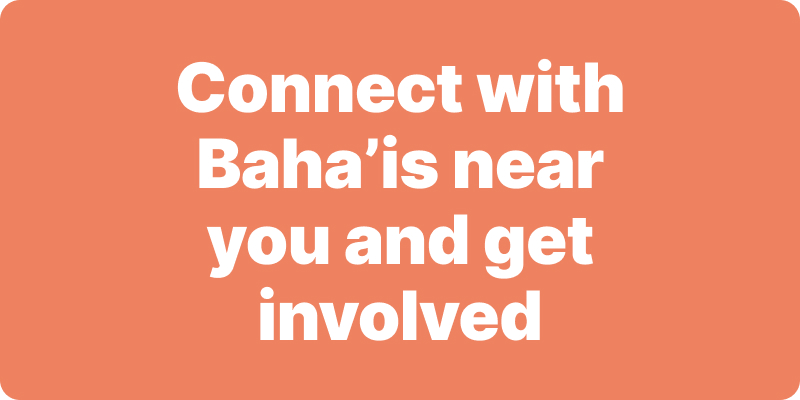 Join activities, celebrations, study groups, spiritual empowerment and education programs for young people, and more.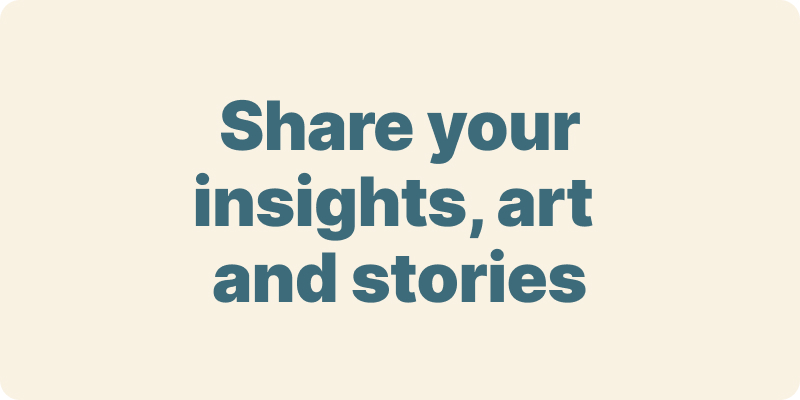 The arts and media have a critical role in how we share our community experiences. We've got resources, projects and more to help you get involved.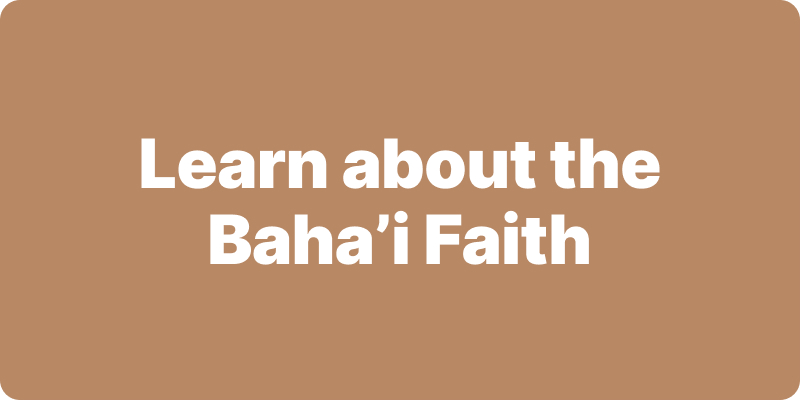 Baha'i beliefs address essential spiritual themes for humanity's collective and individual advancement. Learn more about these and more.
We acknowledge the Traditional Owners of country throughout Australia.

We recognise their continuing connection to land, waters and community. We pay our respects to Aboriginal and Torres Strait Islander people and their cultures; and to elders both past and present.
Baha'i Blog is a non-profit independent initiative
The views expressed in our content reflect individual perspectives and do not represent the official views of the Baha'i Faith.
Visit the site of the
Australian Baha'i Community
and the Baha'i Faith Worldwide