It's funny, as children we have such great visions of the world. Our imagination takes precedence over the realities in which we live and we can see everything with such beauty and splendor. The world is filled with infinite possibilities. Somehow though, as we grow older, we seem to lose this light as we learn more about the difficulties of the world, and the realities of hardship that others face, with no apparent solution. We forget as adults we ever had this idealistic vision "once upon a time" and we begin to lose sight of the bigger picture.
Thankfully for us, we have been offered Messengers with a more significant vision than our own — one where mankind comes together for peace, justice and, most importantly, unity. It is a vision of a world that is fair, equal and progressive. This potent and powerful vision is for people from every race and nationality and it asks us to be inspired with what is possible. This vision is truly remarkable; it is a vision from God, as offered by Baha'u'llah, the most recent Messenger. Abdu'l-Baha explains how this vision is eternal:
By the fire of the Love of God the veil is burnt which separates us from the Heavenly Realities, and with clear vision we are enabled to struggle onward and upward, ever progressing in the paths of virtue and holiness, and becoming the means of light to the world.

There is nothing greater or more blessed than the Love of God! It gives healing to the sick, balm to the wounded, joy and consolation to the whole world, and through it alone can man attain Life Everlasting. The essence of all religions is the Love of God, and it is the foundation of all the sacred teachings. 1
So with such a powerful and bold vision, how do each of us ensure we are doing the best we can to implement it?
In modern-day leadership psychology, it is said that to achieve any great goal you should first visualize the reality of the idea and continue to do so on a daily basis. We must see it, feel it, and understand it, and strive to bring it to reality in our words and our actions every day in order to affect change in ourselves and the world around us.
To give you an example of what I mean, the other day I was on my afternoon walk, listening to an engaging Baha'i Blog podcast when I was struck with a realization. The speaker began to talk about the Baha'i principles and their importance in realizing the vision of Baha'u'llah. With these words running through my earphones, I began to apply them to the world that was around me in that moment. I imagined that the couple walking nearby was engaging in meaningful dialogue about the world, their faith, and their life together. I looked into the residential buildings close by and pictured a whole community of people coming home to family after a day of purposeful service, children working on their homework from school, guests arriving for their weekly meetings to study the Word of God, or to offer devotions together. I then looked to the commercial towers and pictured people working to serve their communities through trade and commerce, using Baha'i principles as the basis of their impeccable work ethics and values. I watched as families and individuals walked past me on the street, and I pictured them enjoying time with one another or contemplating their most recent challenges, their continual search for truth, their application of ideas that were informed by both science and religion. In that moment I stood there, with my childlike imagination running wild, and I saw with my own eyes a world of service, unity, justice, consultation, education, equality, truth, and peace. A world where every person was working towards their highest and best version of themselves by constantly developing their own characters and ideas, and a world where everyone looks for ways to engage with and build their communities. This visualization technique helped me shed some prejudices I may have had, it helped me to see the role that everyone can play in creating the new world envisioned by Baha'u'llah.
In that brief moment, I didn't see the heartache and despair that usually surrounds us, the angst and turmoil that usually consume us, and the flaws and deceits that usually become our spiritual demise. And after just a few minutes of visualization, I didn't feel jaded by the world as it is today, I felt empowered to do more, to find ways to create this vision of Baha'u'llah and to create a world that future generations could prosper within. I became completely overwhelmed by the beauty of possibility, by the sheer scale of power and energy that comes with a vision world that is beyond anything we can comprehend in its current state. As elevating as my visualization was, I know it was barely a hint of the glorious destiny for humanity. Shoghi Effendi explains:
God's purpose is none other than to usher in, in ways He alone can bring about, and the full significance of which He alone can fathom, the Great, the Golden Age of a long-divided, a long-afflicted humanity. Its present state, indeed even its immediate future, is dark, distressingly dark. Its distant future, however, is radiant, gloriously radiant—so radiant that no eye can visualize it. 2
With this new state of mind, I was activated and began to wonder: what if during my time of prayer, after I had given thanks to the All Mighty, the All-Knowing, I sat still and meditated on His vision? In the same way that a professional athlete or high profile businessperson uses visualization to assist them in achieving their own goals, what if I imagined my spiritual goals, in this physical space, every day? Perhaps this might help me to see opportunities I might otherwise miss, perhaps it might help me to better connect with others and walk with them on a path of service, perhaps it might help me increasingly contribute to building communities. Visualizing could help me see things I didn't see before. Maybe it would help me better understand the Writings that I'm studying or the devotions shared with others. And perhaps it would help me bring these words into action:
So powerful is the light of unity that it can illuminate the whole earth. Exert yourselves that ye may attain this transcendent and most sublime station, the station that can ensure the protection and security of all mankind. 3
---
Posted by
An entrepreneur by day, Writer, and Vlogger by night. If Luke could have a superhuman power, it would be the power to change the structure of the human mind. Instead, as he can't quite figure out how to be a superhero just yet, he uses his own human talents, in line with the power of the Bahai Faith, to help shape those around him and assist them to find their highest selves. Passionate about the power of development, Luke loves meaningful conversations and finding new ways to understand the world we live in.
"*" indicates required fields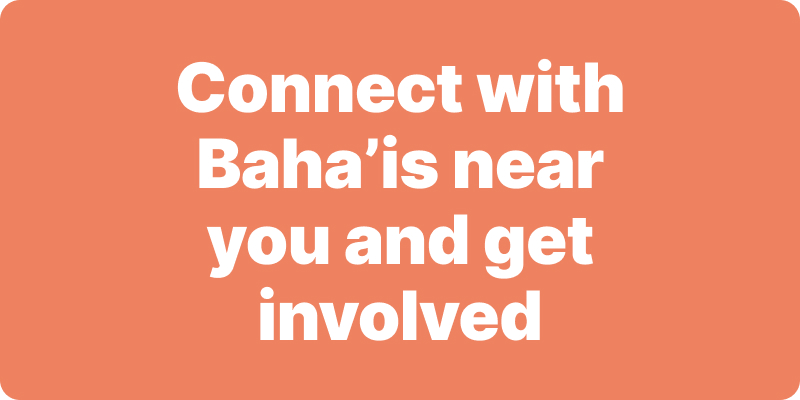 Join activities, celebrations, study groups, spiritual empowerment and education programs for young people, and more.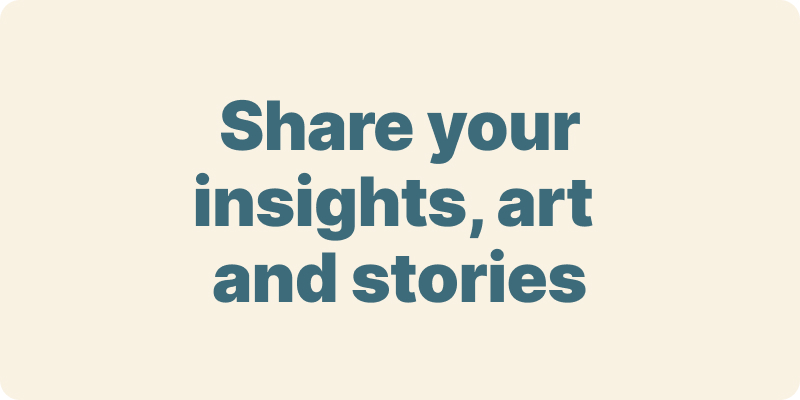 The arts and media have a critical role in how we share our community experiences. We've got resources, projects and more to help you get involved.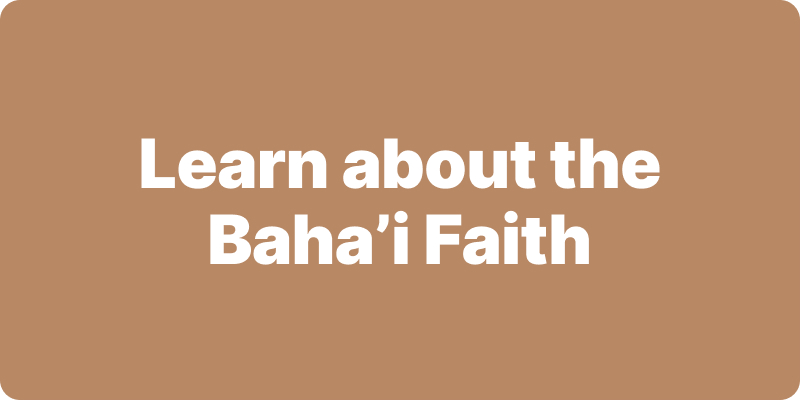 Baha'i beliefs address essential spiritual themes for humanity's collective and individual advancement. Learn more about these and more.
We acknowledge the Traditional Owners of country throughout Australia.

We recognise their continuing connection to land, waters and community. We pay our respects to Aboriginal and Torres Strait Islander people and their cultures; and to elders both past and present.
Baha'i Blog is a non-profit independent initiative
The views expressed in our content reflect individual perspectives and do not represent the official views of the Baha'i Faith.
Visit the site of the
Australian Baha'i Community
and the Baha'i Faith Worldwide