There are more parenting books out there than anyone can possibly read in a single life time. They cover everything from sleep training methods, to speciality gourmet puréed recipes, to yoga for little ones. Since I am an incorrigible bookworm, one of the first things I did when I became a mother was to poll other Baha'i mothers about what books really helped them. The following includes many of their suggestions, as well as a few others I've stumbled upon along the way: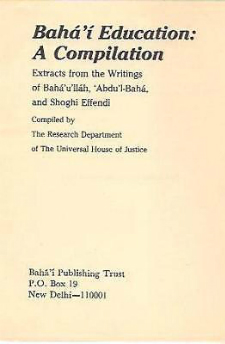 Compilations such as these are such gems — they bring together all the Writings (often including provisional translations you won't find elsewhere) on a single topic into a single book. It includes quotes from Baha'u'llah, Abdu'l-Baha, and Shoghi Effendi. No greater orientation to Baha'i parenting could exist than extracts from the sacred texts of the Faith. This compilation can be read on the website of the Baha'i Reference Library and can be purchased here on Amazon.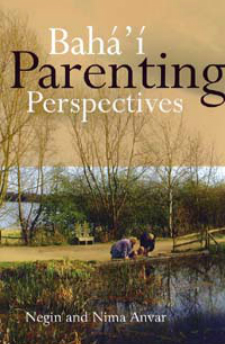 The editors of this book questioned successful Baha'i parents — their criteria of success was that the children of the people they interviewed were active members of their Baha'i communities. The book includes many practical questions such as "Were there ever times when you would allow your children to skip Feast or some other Baha'i event because of too much schoolwork?", "How did you help your child learn the principle of consultation?" and "What is your policy about hairstyles? What if your teenager wanted to dye his hair purple?". The book's sections open with a quotation from the Writings but the questions to the answers are varied, come from a diversity of perspectives and experiences, and provide much food for thought. From what I've studied thus far, the book is as everyday as it gets as it covers very practical and very concrete issues. This book was published by George Ronald in 2006 and is available for purchase here on Amazon.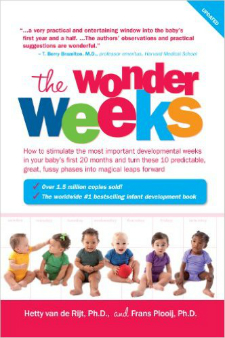 While the first two titles in my list deal primarily with the spiritual upbringing of children, the next title focuses on the physical. The Wonder Weeks by Hetty van de Rijt aims solely to describe the physical development of an infant. It does not seek to provide parenting advice. Knowing, understanding, and marvelling at what your child is learning (and how quickly!) can assist with understanding their behaviour and can better equip you to handle times when babies are naturally more sensitive. The Wonder Weeks has a comprehensive website and also a downloadable app. You can purchase The Wonder Weeks here on Amazon.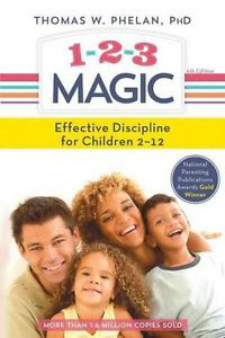 This book was recommended to me by a wonderful mother of 3 radiant little boys. This book, or its DVD, explains and lays out a gentle but firm method to discipline a child without arguing, yelling or striking. Whether or not you adopt its particular approach, sometimes it can be helpful to examine a discipline method with your spouse in order to jumpstart your consultation about cultivating obedience in your child. The fruit of your consultation will be a unified and consistent approach. You can purchase the book here on Amazon.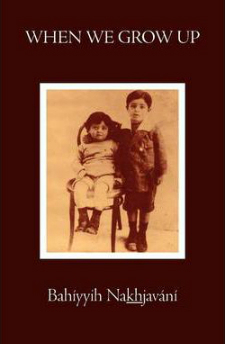 This book is a bridge between the spiritual principles of the Baha'i Faith and the every day challenges of childrearing. For example, it examines some of the spiritual laws and their impact on raising children. As we grow and development, we learn to understand the physical laws of this world — for example, if you jump off your roof, you will undoubtedly fall and hit the ground. It is also very important to understand the spiritual laws of the universe in order to mature morally, without spiritual injuries. This little book explores weighty themes such as prayer, the covenant and community life. It's a George Ronald publication and is available for purchase here on Amazon.
This book's cover states that it contains "quotations from the world's sacred scriptures, instructive and entertaining stories, and questions to stimulate teachers and students". Arranged in 64 themes such as forbearance, good conduct, silence, work is worship and peacefulness, this book is an excellent source of material for the daily informal moral lessons that occur at home and it can also greatly enrich or supplement any children's classes you might be involved with. It was first published in 1986 and I can fondly remembering my mother using it. It is also a George Ronald publication and is available for purchase here on Amazon.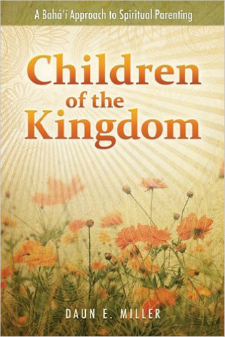 This book covering similar ideas as some of the other books above, but it is divided according to the growth of the child: from its early years, its school years to youth. It also discusses parenting during pregnancy, the role of fathers, and Shoghi Effendi as a child. It was published in 2010 by the US Baha'i Publishing Trust and is available for purchase here on Amazon.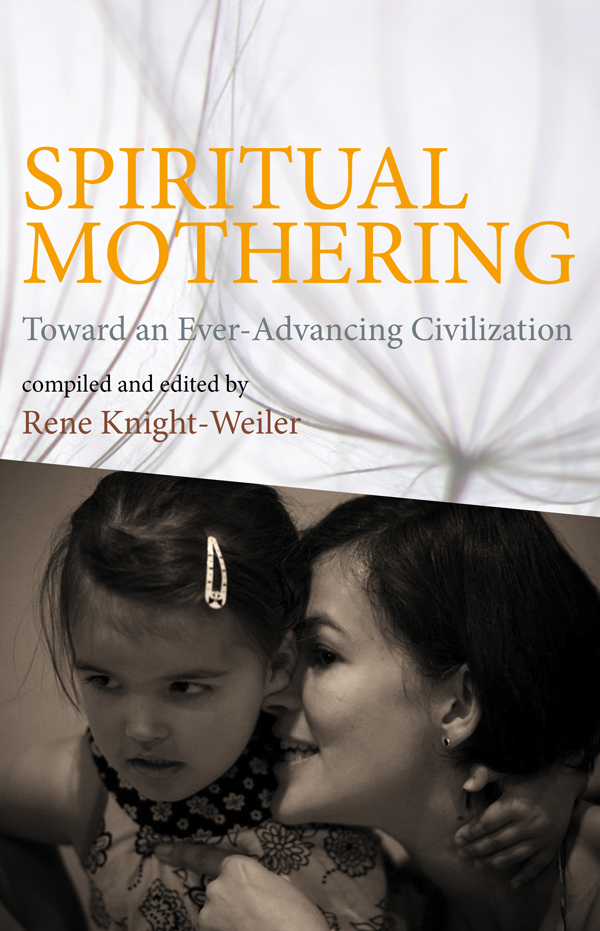 More than any of the other titles described, this book offers a true mix of practical advice, musings on the writings about parenthood, and meditative prose pieces about motherhood in general — this variety is because it is a compilation of the best articles that appeared in the Spiritual Mothering journal in the 80's and 90's. Its contributors are very divers and its articles are short and sweet. You can read my Baha'i Blog artcile about the book here, and you can purchase the book here on Amazon.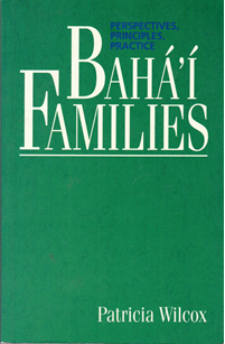 I don't think you can separate the spiritual upbringing of children from the unification and fortification of a marriage and family. This book explores principles such as unity and diversity, the equality of men and women, consultation and the sacred bond of marriage. I have heard marriage being compared to the first child of a family and meditating and studying on how to strengthen a marriage can have positive outcomes on children as it provides them with an example of unity and love to emulate. This book is a George Ronald publication and can be purchased here on Amazon.
These are just some of the books that have come across my path in my adventures as a parent. Do you have other titles you would recommend?
Posted by
In her innermost heart, Sonjel is a stay-at-home parent and a bookworm with a maxed out library card but professionally she is a museologist with a background in English Literature. She currently lives on Prince Edward Island, an isle in the shape of a smile on the eastern Canadian coast. Sonjel is a writer who loves to listen to jazz when she's driving at night.
"*" indicates required fields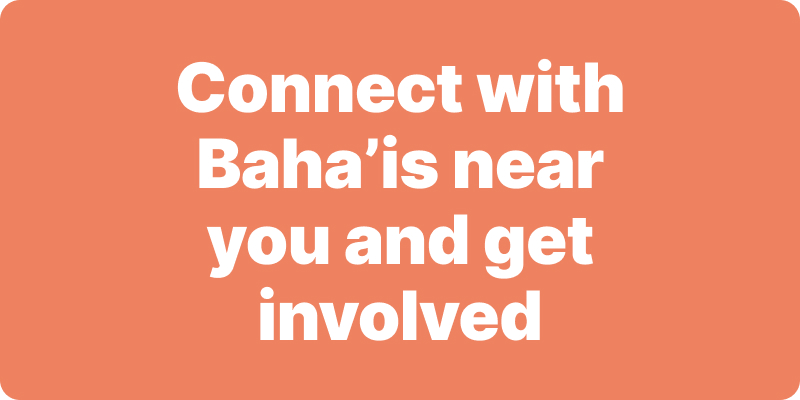 Join activities, celebrations, study groups, spiritual empowerment and education programs for young people, and more.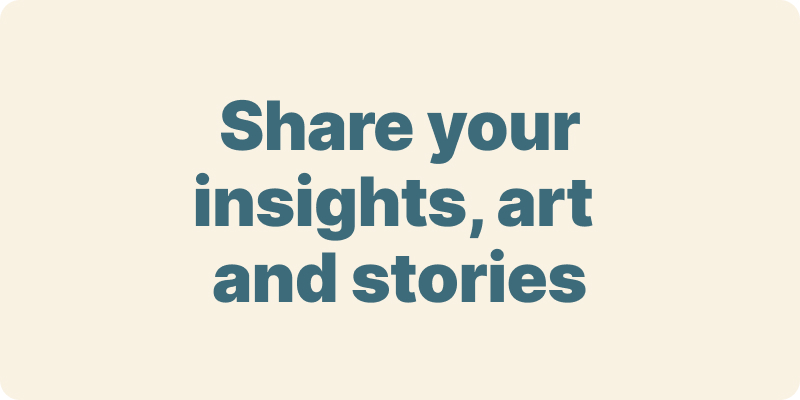 The arts and media have a critical role in how we share our community experiences. We've got resources, projects and more to help you get involved.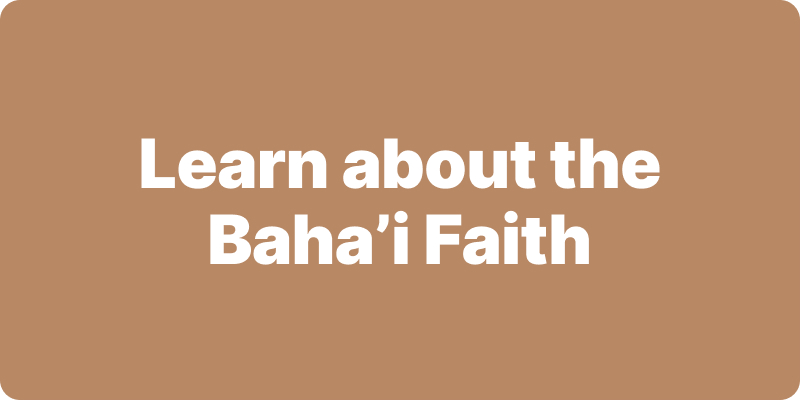 Baha'i beliefs address essential spiritual themes for humanity's collective and individual advancement. Learn more about these and more.
We acknowledge the Traditional Owners of country throughout Australia.

We recognise their continuing connection to land, waters and community. We pay our respects to Aboriginal and Torres Strait Islander people and their cultures; and to elders both past and present.
Baha'i Blog is a non-profit independent initiative
The views expressed in our content reflect individual perspectives and do not represent the official views of the Baha'i Faith.
Visit the site of the
Australian Baha'i Community
and the Baha'i Faith Worldwide