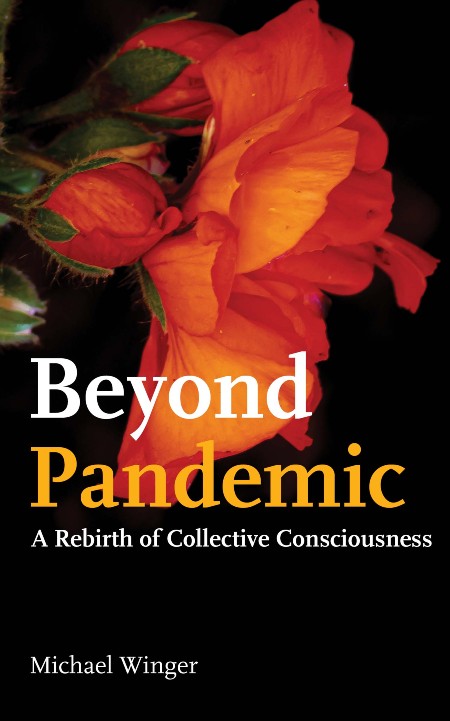 The global coronavirus pandemic has changed the world and has catalyzed us to think of what lies ahead, and to question who we are and who we want to be collectively as humanity. Michael Winger has recently authored a book that guides us through this subject and it's called Beyond Pandemic: A Rebirth of Collective Consciousness.
We are grateful to Michael for taking the time to chat with us about his book. Here's what he shared with us:
Baha'i Blog: Can you tell us a little about yourself?
I became a Baha'i in the early 1970s. There were seven of us who, in a short period of time, became Baha'is in a community where Hand of the Cause of God Bill Sears and his dear wife, Marguerite, lived. We were blessed to be inspired, guided and taught what service to humanity required. We were immersed in the writings of the beloved Guardian, Shoghi Effendi and had almost daily access to Bill and Marguerite when they were in town. So in love with the Teachings and the opportunity to serve, all of us over the years pioneered to far flung places such as Chile, Costa Rica, Panama, Taiwan, Portugal and Croatia. We all arose and remembering always the words of dear Bill, "Go and serve and die with your boots on."

So, here I am in Croatia. Thank you Reed, Kenton, Gene, Tom, Andrea and David for assisting me and giving me examples to follow.

My career was in the field of innovation as an advisor to executives in government and business. I spent most of my time working with executives in assisting organizations to develop processes that enhanced and facilitated innovation in large bureaucratic organizations with focus on product development and strategic planning.
Baha'i Blog: Could you please tell us a little about your book?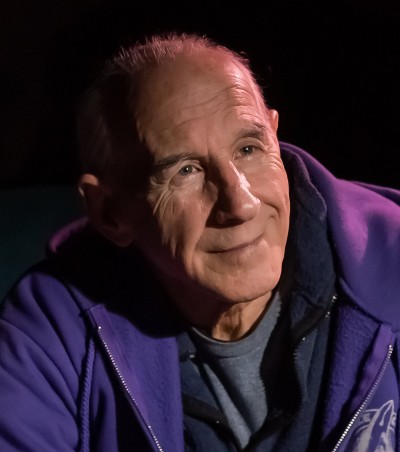 I have been fortunate to travel worldwide and give many seminars, workshops and classes on the Baha'i Teachings with special emphasis on the writings of Shoghi Effendi. Over the years there were four questions that I asked in every gathering. I felt these four questions were among the four most important that we should all know the answer to. After having facilitated gatherings to well over 1,000 people in over a dozen countries, less than half a dozen participants were able to answer all four questions correctly.

This spun around in my head for a few years. It was disturbing to me that we, as a worldwide community, would not know the answers to these most important questions. The answers that people gave were good answers and without the actual answers, one would be very satisfied with the answers given. But, my mind could not accept the lack of precision. When the actual answers from the Writings were given to participants, everyone was thrilled to hear them and challenged to do something about it. It inspired me and slowly gave me a mission.

I am a storyteller. I have heard many wonderful stories over the years and even participated in a few. I felt that these stories needed to be told and the four questions would provide the framework to deliver them.

As I reflected on the four questions, I realized, whether in a Baha'i context or not, these four questions were important for every person to answer (slightly altered if not Baha'i). They were necessary to enable a purposeful life and withstand the onslaught of monumental challenges that this day and age presents.

The four questions are:

What is the first duty of every human being?

What is the first obligation of every adherent of the Faith of Baha'u'llah?

What is our all-pervading concern?

What is the one thing that will bring success?

While we spend our lives learning, reflecting, acting and assessing the changes in our lives, we must employ certain principles and means that will guide our progress in our continuous transformation from material being to spiritual being. It is my hope that during this process the awareness of the principles that will guide us and the exercises provided in the text will help facilitate this process.
Baha'i Blog: What was the process like to put this work together? What challenges did you face?
Writing this book was pure joy and terror. I began the work with a considerable entry into the field of science to find areas that would support and inspire reflection. I prayed fervently for assistance from Nathan Rutstein and William Sears, whose writing had inspired me in my life and with whom I had spent significant time listening to their storytelling.

Each chapter flowed out of me as if I was just recounting it. I would go to the computer and seemingly dictate. Each came out with almost no need for editing. After each chapter, I was exhausted and felt that I had nothing left. I would read the chapter to my dear wife, Helena. Sometimes she would make a comment for a minor change in grammar or about something that was not clear. So, I would make a minor change.

Then the terror would come. I would bemoan that I had nothing left and couldn't imagine writing another word or had no ideas left. I would go into a deep depression that I had nothing—NOTHING.

But, I would then go into a short prayer, begging Nat and Bill for help. Sometimes I would fall into a short sleep. Then suddenly another chapter would come exploding out. This went on for weeks as the book unfolded over a few months. When finished, I let it sit for a month, went back and did some minor editing and sent it to George Ronald Publishing.
Baha'i Blog: Could you tell us a little bit about the exercises found in your book?
The exercises are designed to enable each reader opportunities to take the writing into each one's daily activity. The words should enable each of us to begin a personal process of change with action and reflection. For most of us, it is not easy to think of what to do about something that inspires us. We struggle about what we should do first. We think we should change rapidly because we have thought about something. I felt that a roadmap of what to do, how to reflect about what we do and how to analyze and assess what we do would help.
Baha'i Blog: What do you hope your book inspires its readers to do, long after they've turned its last page?
My most ardent desire is principally for the youth and young adults to find this book helpful as they search for engaging in dialog with people who recognize the need to move society to new beginnings. The current pandemic has awakened all of humanity to recognize the need for better collective movement and endeavors. I hope that reading of this book provides a way to think that can be shared with others and an opportunity to join in the work.
Baha'i Blog: Thank you, Michael, for your time and for sharing this with us!
You can purchase Michael's book from George Ronald Publisher directly: Beyond Pandemic. You can also buy it from Baha'i distribution services such as Bahaibooks.com.au in Australia.
Posted by
In her innermost heart, Sonjel is a stay-at-home parent and a bookworm with a maxed out library card but professionally she is a museologist with a background in English Literature. She currently lives on Prince Edward Island, an isle in the shape of a smile on the eastern Canadian coast. Sonjel is a writer who loves to listen to jazz when she's driving at night.
"*" indicates required fields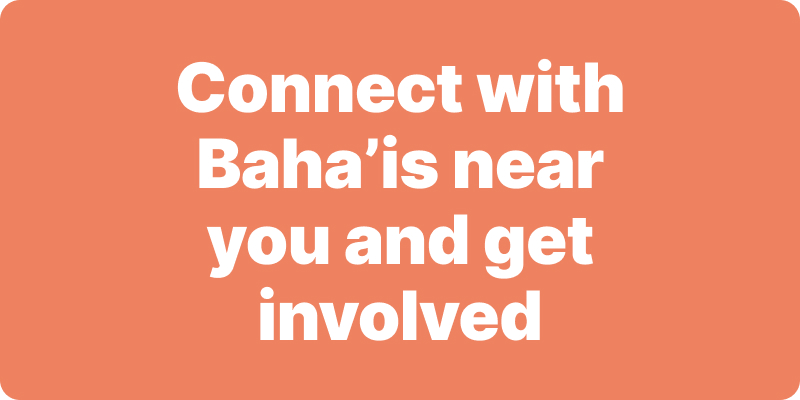 Join activities, celebrations, study groups, spiritual empowerment and education programs for young people, and more.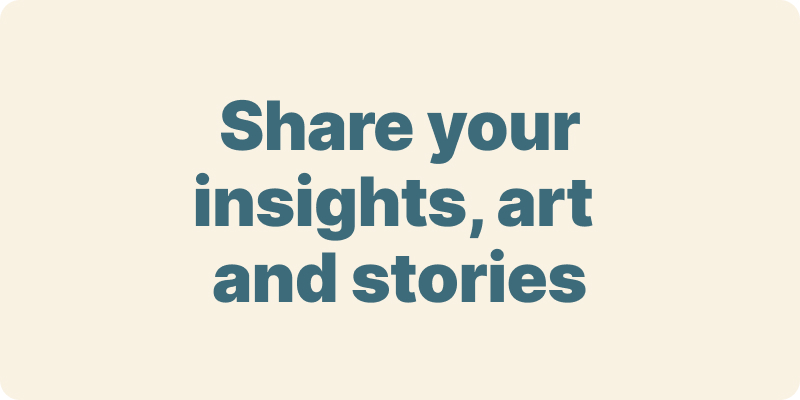 The arts and media have a critical role in how we share our community experiences. We've got resources, projects and more to help you get involved.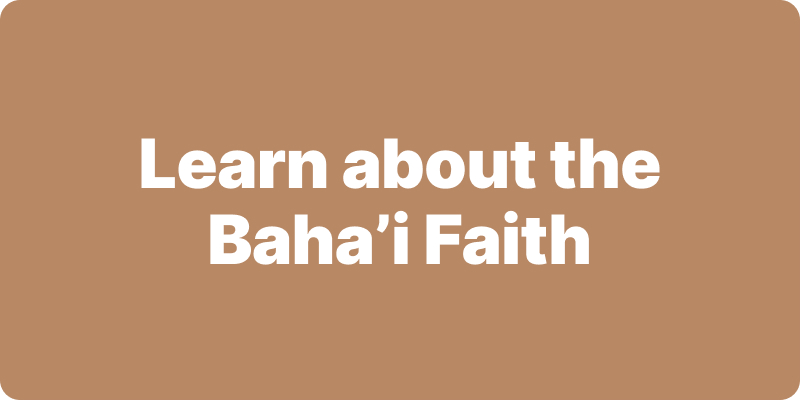 Baha'i beliefs address essential spiritual themes for humanity's collective and individual advancement. Learn more about these and more.
We acknowledge the Traditional Owners of country throughout Australia.

We recognise their continuing connection to land, waters and community. We pay our respects to Aboriginal and Torres Strait Islander people and their cultures; and to elders both past and present.
Baha'i Blog is a non-profit independent initiative
The views expressed in our content reflect individual perspectives and do not represent the official views of the Baha'i Faith.
Visit the site of the
Australian Baha'i Community
and the Baha'i Faith Worldwide