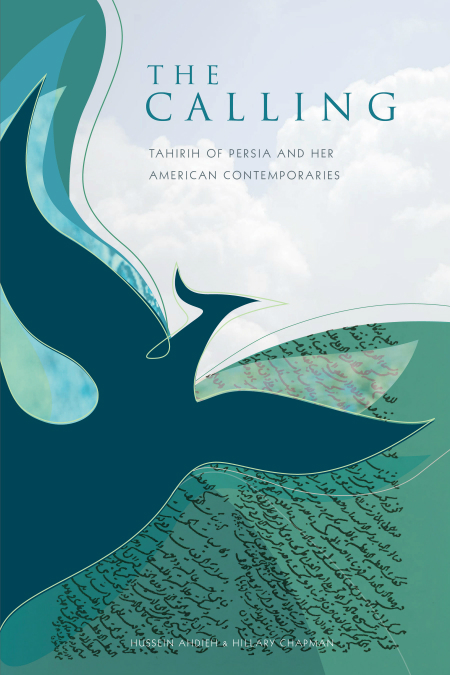 Hussein Ahdieh and Hillary Chapman have just released an insightful and exciting new book titled The Calling: Tahirih of Persia and Her American Contemporaries. This dynamic duo was behind Awakening: A History of the Babi and Baha'i Faiths in Nayriz and have most recently worked together to produce a captivating history of women's suffrage and the women's rights movement in both Iran and the United States in the 1840's. Dr. Dorothy Marcic of Columbia University has praised the book with these words:
Moving back and forth between the two struggles in such distant lands, the authors skillfully illustrate the common themes of what might otherwise seem as disparate social phenomenon. The book reads smoothly, and the reader wants to keep turning the page to find out what happens. How unusual is such writing in a work as thoroughly researched and referenced as The Calling. Writing such as this is not easy, and yet the authors make it appear as effortless as an autumn leaf blowing in a chilly wind.
Hussein graciously agreed to tell us more about his new book and the history it uncovers.
Baha'i Blog: Hello Hussein!! Thank you for taking the time to chat with us! Can you tell us a little bit about the book?
The book is a unique approach to Tahirih. It is her biography and places her in the context of 19th century spiritualism. As we tell the story of Tahirih, we interweave stories of her contemporaries in America who were influenced by the same spirit of the age. Some of these selfless women were Mary Eddy Baker (the founder of the Christian Science Church), Mother Ann Lee (the founder of the Shakers movement), Elizabeth Cady Stanton and Susan B. Anthony (the leaders of the women's suffrage movement), and Sojourner Truth (a former slave and abolitionist, who became a great orator and travelling teacher warning of the imminent coming of Christ).

The book has over 800 footnotes and a large bibliography, it is written in a language that makes it accessible for the general public. It contains an appendix that has almost all of the comments and mentions of Tahirih in Eastern and Western literature for the last 150 years.
Baha'i Blog: Can you tell us a little bit about why you felt this was an important undertaking, and why it was important for you to do this personally?
Her writings are as impressive as her poetry. She was a great linguist, a mystic, and an orator. She translated some of the Writings of the Bab from Arabic to Persian. Being familiar with Persian, Arabic, and English, I thought I was in a position to use various sources about the life of this great scholar, and revolutionary heroine who appeared in such an oppressive environment. I feel as though I cannot emphasize the extent of her sacrifice.

It is amazing that in every dispensation there is a woman who stands so close to the founder of the new faith and who manifests supernatural abilities including Mary Magdalene, Fatimah and in this dispensation- Tahirih.

I am trained as a historian and have a particular interest in Western culture. I have a colleague, Mr. Hillary Chapman, who is a great writer. We have collaborated to produce this book, which has been a dream throughout my life. Finally, my wife is named after Tahirih, and she has always been a source of inspiration. I was motivated to share Tahirih's powerful story with Western readers. Despite the eagerness of her family to suppress her legacy, the Baha'i community has managed to save and honor her contributions for posterity.

The interpretation of Tahirih's poetry has not been done previously. We have attempted to explain the relation between her various poems and the issues she was facing.
Baha'i Blog: Why is this an important book for people to read, and what do you hope readers will gain from it?
There has been so much interest in Tahirih's life, her poetry, her belief in the Babi religion and her absolute conviction that The Bab was the fulfillment of the return of the Promised Qa'im.

We have tried to fully analyze her story within the context of the Islamic world's harsh treatment of women (which continues to this day) and the issue of equality. Our hope is that readers will have a fuller understanding of her significant contribution.

She is often compared with Joan of Arc, Mary Magdalene, and Fatimah, the daughter of Muhammad.
Baha'i Blog: What's something you've really learnt personally on this writing/research journey? How has putting the book together influenced you?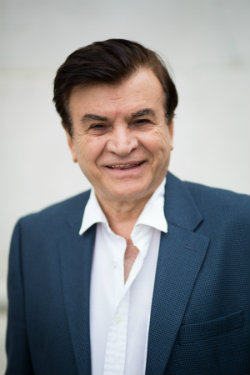 Tahirih saw herself first and foremost as a follower of the Bab and she fully embraced and lived by His Teachings. Since her martyrdom, historians look back and describe her as a champion of women's rights in the East. Her inspiration was the teachings of the new Revelation she followed.
I grew up knowing the story of Tahirih and learning of her poetry. Working on this book gave me a much deeper appreciation of her contribution. In addition, I learned of the many women in the West who were awakened by the same common spirit to be champions for justice and equality. This happened during the period known as "The Second Awakening" in America.
I also learned that the great Baha'i teacher Dorothy Baker was related to Harriet Beecher Stowe, the author of Uncle Tom's Cabin.
Baha'i Blog: I know there must be so many interesting stories and findings in the book, but what's something interesting that comes to mind that you can share with us from the book?
Oh there are so many things. I would say:

1. Her recognition of the Bab's station in a dream.

2. Her escape from the city of Qazvin when her enemies put her under house arrest and threatened to kill her. It is dramatic chapter of her life and could be the subject of a movie someday.

3. The large number of her followers would follow her from city to city (including Arabs and Persians, men and women), this was unprecedented for a woman of this era.

4. Her appearance unveiled at the Badasht conference is historic. It took place simultaneously with the Seneca Falls conference in US (the first women's rights meeting to demand the right to vote).

5. The moving circumstances surrounding her martyrdom at the hands of drunken soldiers in Tehran, including her preparation for martyrdom and the assurance she gave to her hostess that she was happy to join her Beloved and give her life for the Cause that she believed in.
Baha'i Blog: Is there anything else you'd like to share?
In her poetry, she often talks about her love for the Bab and Baha'u'llah, and her desire to unite with them in the next world.

There is no picture of her available and whatever pictures circulate are based on the imagination of the artists.

Women in America were subjected to many of the oppressions that their sisters in the east faced. From the Seneca Falls conference in 1848 to the passage of Women's Right to Vote (the 19th amendment) in 1920s was a very long time.
Baha'i Blog: What book are you working on next? Anything interesting we should keep an eye out for?
I am in the process of writing an autobiography to highlight one corner of the experience of Iranian Baha'is both in their home country and as refugees in the West. The stories are being put together in a book called 'Foreigner: From an Iranian Village to New York City'.
Baha'i Blog: Oh that sounds great! Any other projects? I know you have more.
My latest book is called 'A Way Out of No Way: Transforming Dropouts into Scholars'. It is the story of Harlem Preparatory School. The school was conceived to provide creative educational experiences for dropouts residing in ghetto areas of New York City and placing them in universities. It has been inspiring to share this story with many interested people who today are working on the same issues in the current environment. Harlem Prep School is considered one of the forerunner of charter schools in US.
Baha'i Blog: Thank you so very much, Hussein, for taking the time to chat with us! I look forward to reading your book!
'The Calling' can be purchased at your local Baha'i bookstore, or here on Amazon.
You can also find out more about 'The Calling' by checking out its website here.
Posted by
Naysan is passionate about using the arts and media to explore the teachings of the Baha'i Faith. Back in 2011, Naysan started up the Baha'i Blog project, channeling his experiences in both media and technology companies to help create a hub for Baha'i-inspired content online.
"*" indicates required fields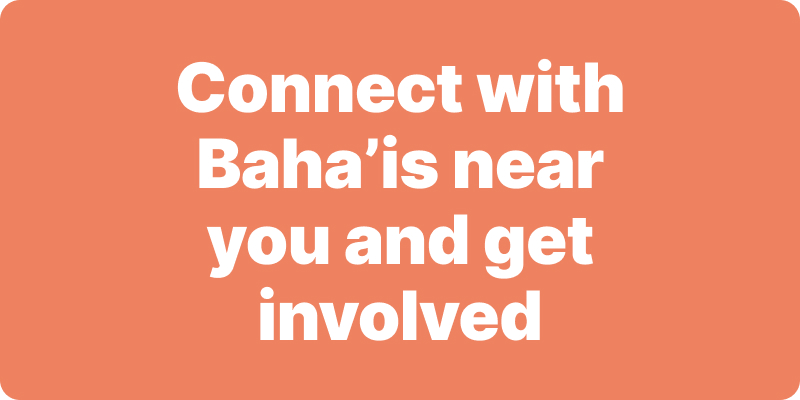 Join activities, celebrations, study groups, spiritual empowerment and education programs for young people, and more.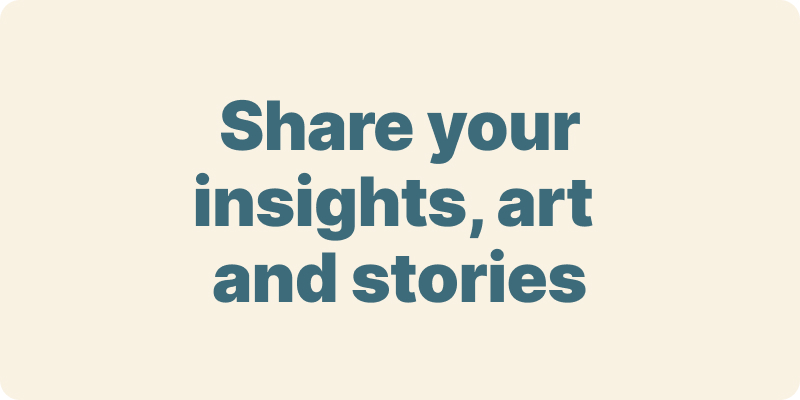 The arts and media have a critical role in how we share our community experiences. We've got resources, projects and more to help you get involved.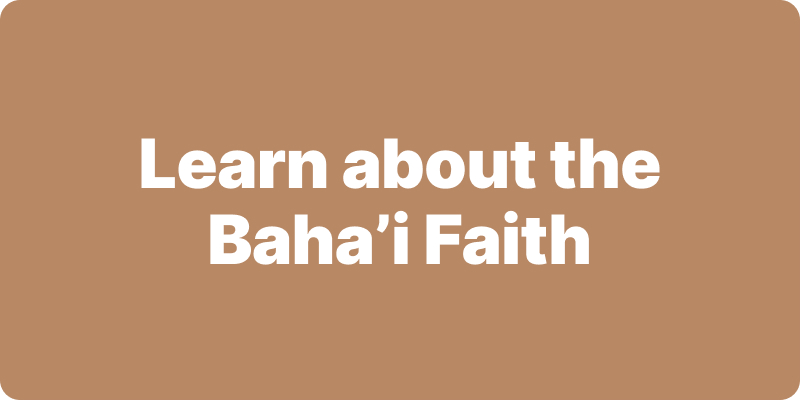 Baha'i beliefs address essential spiritual themes for humanity's collective and individual advancement. Learn more about these and more.
We acknowledge the Traditional Owners of country throughout Australia.

We recognise their continuing connection to land, waters and community. We pay our respects to Aboriginal and Torres Strait Islander people and their cultures; and to elders both past and present.
Baha'i Blog is a non-profit independent initiative
The views expressed in our content reflect individual perspectives and do not represent the official views of the Baha'i Faith.
Visit the site of the
Australian Baha'i Community
and the Baha'i Faith Worldwide