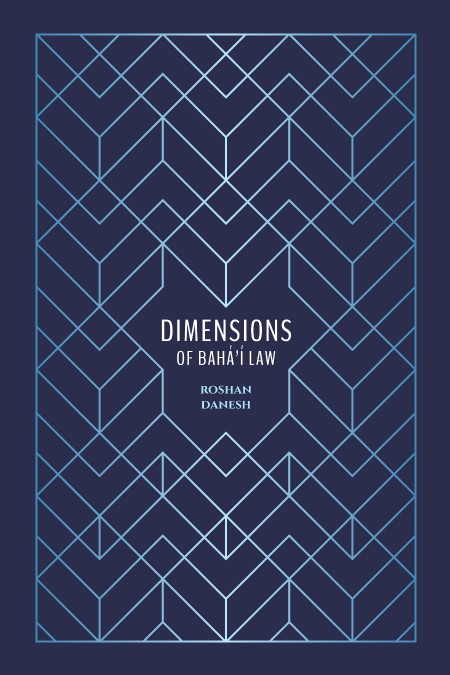 Roshan Danesh is a lawyer, conflict resolution innovator, and educator who has devoted his career to the study of law, particularly Baha'i law. His work, as it is expressed in academic articles or essays, has been pulled together in a newly-published book called Dimensions of Baha'i Law. In recent years the Universal House of Justice has called on the Baha'is to participate in the discourses of society. An anthology such as this one, that collects essays that were published elsewhere in the wider academic sphere, is excellent for anyone interested enriching their understanding of this subject and its wider discourse. Dimensions of Baha'i Law was also recently awarded the 2019 Association for Baha'i Studies Award for Distinguished Scholarship.
Roshan shared with us a little about his book. Here's a look at our conversation:
Baha'i Blog: Can you tell us a little about yourself?
I was born and raised in Canada. My mother's parents, an Orthodox Jew and midwestern Catholic, were shunned by both sides of their families after they married. They became Baha'is later in life and passed away before I was born. So I know little of my American family. My father was a second-generation Baha'i from Iran, his parents becoming Baha'is as adults. He came to Canada in the 1960's and eventually my grandmother and aunts and uncles were refugees. My wife Cathy and I have two children. Our son has Down Syndrome and is severely autistic, and also is nearing the end of his life in palliative care.

I grew up in the corner of a dance studio – my mother was a ballet dancer. My brother and I danced, acted, and were surrounded by creativity. That environment was more influential to my patterns of thought and way of understanding the world than other experiences. The creative process demands one have a dynamic vision of the whole, and how disparate movements, sounds, images, or utterances are integral to, and embedded within that whole. I increasingly realize that I view my work and writing today as a creative endeavour like that I observed from the corner of the studio as a child.

I studied film and then did a law degree in Canada. At law school I was exposed to how many aspects of our legal systems (including in Canada and the United States) are fundamentally archaic and obsolete – and in need of transformation not reformation. This includes: how they are grounded in very dated conceptions of human reality; highly questionable understandings of human conflict, nature, and psychology; visions of society that are far removed from the diverse societies we live in today; and how unmoored notions and discourses of justice are that they often perpetuate injustice.

All of this led me to three areas of focus. I studied Baha'i law extensively, including as the focus of my doctorate studies for five years at Harvard Law School. I worked extensively on developing and applying new models and concepts of international peace-building. And I have spent 15 years working, teaching, and writing on justice and reconciliation with Indigenous peoples in Canada.
Baha'i Blog: We are so sorry to hear about your son, Roshan. Please know that you, your son and your family are in our thoughts and prayers.
Where did the essays that constitute this book come from, or where were they published? How did you decide which essays to include?
The essays in the book were written at intervals over a number of years, and collectively they examine Baha'i law from multiple dimensions including Baha'u'llah's concept of law, Islamic context relevant to understanding Baha'i law, the constitutional dimensions of Baha'i law, the relationship between law and religion, and how Baha'i law relates to social change. A major focus as well is on elements of the Kitab-i-Aqdas, including its structure and organization as a text. All of these essays were published previously in academic journals.

I had multiple motivations for writing these essays. Certainly, the study of Baha'i law is in its infancy, and with the release of authorized English translation of the Kitab-i-Aqdas in 1992, I felt encouraged and excited to look deeper into this subject. I also came to think that some of the discourses about Baha'i law within the Baha'i community, and in the academic scholarship, merited consideration and in some respects critique and challenge. As well, in the study of legal orders of many cultures, societies, and traditions, the relationship between law and social change is a vital focus. This was a theme that I observed was not being yet widely studied.
Baha'i Blog: What was the process like to put this book together? What's something you learned while putting the book together?
The most interesting part of the process was revisiting a number of essays written over the past few decades, and realizing new things about them. For example, I didn't enter the process realizing that the more recent articles were in many respects the more introductory and foundational ones, and as such would have to appear first in the book.

I think the process has reinforced for me an inevitable aspect of our learning processes in life – we always are striving and hoping that the learning we undertake each day becomes integrated into our patterns of thinking, acting, and relating, and reflected in who we are. Looking at the progression of my own research and writing about Baha'i law, I realize where my understanding has changed, and what I must grapple with if I wish to do better.
Baha'i Blog: What do you hope readers will take away with them, long after they've read the last page? How will it change their understanding of the role of law?
A central theme that runs throughout the book is to encourage introspection and dialogue about the ways in which we think and talk about Baha'i law, and law in general. Baha'u'llah presents laws, but moreso He presents a radical set of ideas about the concept of law, the nature of law in our individual and collective lives, and the relationship between law and social change. Many of these ideas represent sharp breaks from established bodies of legal thought, including in Eurocentric legal traditions and those within the Islamic world. We need to be developing and utilizing methodologies and frameworks that highlight the nature of Baha'i law through frames of reference that allow us to more clearly see it on its own terms, and how it is an expression of a particular architecture of ideas, assumptions, and interpretations of reality.

There is also a fundamental interrelationship between patterns of thought and discourse within the Baha'i community, and efforts to constructively and progressively influence patterns of thought and discourse outside the Baha'i community. We do not live, or think, in silos. To influence the course of social change in communities around the globe, we need to be always exploring and refining our own understandings about Baha'u'llah's theories and concepts of social change.
Baha'i Blog: Thank you so much, Roshan.
You can purchase 'Dimensions of Baha'i Law' here on Amazon.
Posted by
In her innermost heart, Sonjel is a stay-at-home parent and a bookworm with a maxed out library card but professionally she is a museologist with a background in English Literature. She currently lives on Prince Edward Island, an isle in the shape of a smile on the eastern Canadian coast. Sonjel is a writer who loves to listen to jazz when she's driving at night.
"*" indicates required fields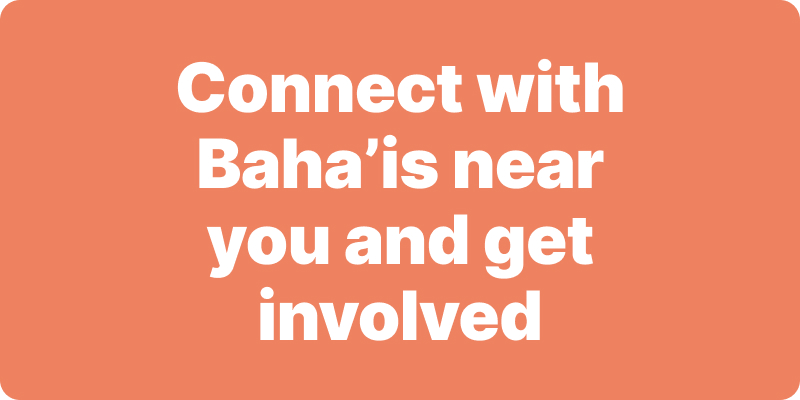 Join activities, celebrations, study groups, spiritual empowerment and education programs for young people, and more.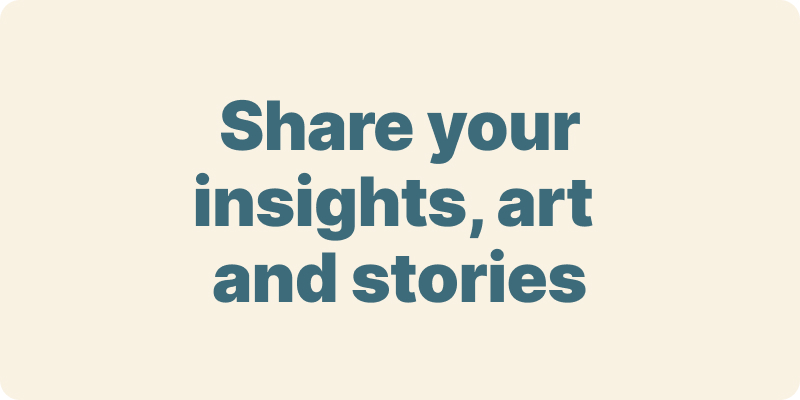 The arts and media have a critical role in how we share our community experiences. We've got resources, projects and more to help you get involved.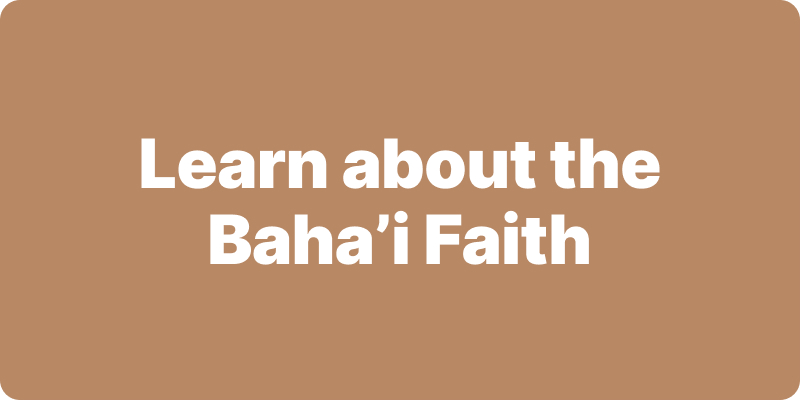 Baha'i beliefs address essential spiritual themes for humanity's collective and individual advancement. Learn more about these and more.
We acknowledge the Traditional Owners of country throughout Australia.

We recognise their continuing connection to land, waters and community. We pay our respects to Aboriginal and Torres Strait Islander people and their cultures; and to elders both past and present.
Baha'i Blog is a non-profit independent initiative
The views expressed in our content reflect individual perspectives and do not represent the official views of the Baha'i Faith.
Visit the site of the
Australian Baha'i Community
and the Baha'i Faith Worldwide