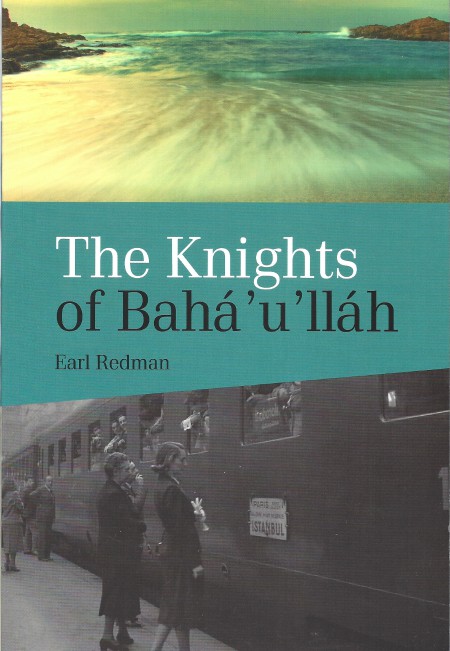 Interviewing Earl Redman about his two volume series Shoghi Effendi: Through the Pilgrim's Eye was highly memorable. Have you read the interview? You can tell he's a master story teller because he introduced himself with these words "In 1977, I fell off a mountain." I was immediately riveted! His books are similarly captivating. I cherished every page of Abdu'l-Baha in Their Midst and I was really excited when I learned he has published a new book called The Knights of Baha'u'llah.
If you'd like to know more about who the Knights of Baha'u'llah are and their role in the development of the Faith, I wrote a short article about them which you can read here. In this book, Earl tells fascinating stories about the sacrifices, the dedication and the devotion of these selfless souls. Here's my conversation with Earl about his newest book, I hope you enjoy it!
Baha'i Blog: What was the inspiration for putting this book together?
The book is actually the conclusion to the two volumes of Shoghi Effendi: Through the Pilgrim's Eye. Volume 2 is all about the Ten-Year Crusade. After initially attempting to include a few illustrative stories about of the Knights in that volume, it became obvious that there were too many good stories and that a separate book would be much better. That began a 4-year search for stories of the Knights. At first, it was just going to be a book of the most interesting stories, but that idea kept expanding until we were trying to find the stories of all 255 Knights. That became a huge challenge, because there were a large number of Knights for whom there were no published accounts; no books, internet stories or anything else that I could find.

To illustrate what commonly happened is the story of one Knight. I'd mentioned to an Irish friend that I had Knights without stories. She said I should contact her daughter-in-law in Tunisia. When I did, she passed me along to her mother, who in turn passed my question on to her sister, who lived in Senegal. That sister contacted her mother, who was the Knight, and brought her to her home, from which we had a wonderful 45-Skype conversation. The result was the full story of three Knights and some new material on three others.
Baha'i Blog: What was something you learned during the process of writing this book that you cherish?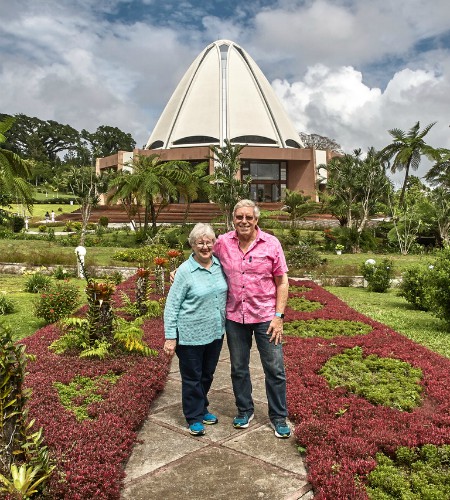 I learned that divine assistance is really there. After I had gathered together all of the published and internet sources, there were still about 100 Knights with no stories. As the work progressed, stories began to come from some very unexpected directions and sources. Someone would mention to another that some fellow in Ireland was writing this book on the Knights. That person would mention it in an email to a friend on another continent who might have heard someone talking about one of the Knights. At some point in this extended chain reaction, one of the links would be given my email and I would receive a note asking if I had anything about this or that Knight. Next thing I'd know, I would be in contact with the Knight's son or granddaughter or brother; sometimes even the Knight himself or herself. Divine assistance became something I depended on, because information on a significant number of Knights seemed impossible to find otherwise.
Baha'i Blog: What is the greatest gift that reading and studying Baha'i history offers us? How has writing this book changed you? And what do you hope others will take away from this book?
These three questions really are all related. Baha'i history shows us that everyday people can arise to do amazing things. After writing about the 255 Knights, the most conspicuous thing to me was that most of them were just everyday people who decided to do what most other people thought would be impossible. Before she left for Africa, Claire Gung wrote to the Guardian about her worries of inadequacy for pioneering to that continent. His reply was that

"The wisdom of it is this: it is such seemingly weak instruments that demonstrate that God is the Power achieving the victories and not men. If you were a wealthy, prominent, strong individual who knew all about Africa and looked upon going out there as fun, any services you render, and victories you have, would be laid to your personality, not to the Cause of God! But because the reverse is true, your services will be a witness to the Power of Baha'u'llah and the Truth of His Faith."

So, Baha'is who never dreamed of becoming heroes, left their comfortable lives and went to places that were quite uncomfortable. One rich Persian family left a palatial home with its own tennis courts to live in a one-room flat. A poor 14-year-old Cameroonian lad pioneered to another country and within a year had raised up a Local Spiritual Assembly. A New Zealand couple wanted to fulfil one of the Guardian's goals, but realised that they couldn't afford to both go. So, the husband stayed home and supported his wife at her Pacific island pioneering post. For 16 years.

What I got from writing this book, and what I hope others will take away from it, is that the Knights commonly weren't the shining lights of their Baha'i communities or those in the forefront of their community's activities at first. There were National and Local Spiritual Assembly members who arose and became Knights, but for many of those who earned the title of Knight of Baha'u'llah, this was the first time they had ever done anything very bold. The stories of the Knights illustrate that when ordinary people arise and put their reliance on Baha'u'llah, He was able to use them to do the most extraordinary things.
Baha'i Blog: What are you working on now?
Upcoming next is Visiting Abdu'l-Baha, my usual sort-of history based on the pilgrim notes of those who visited the Master in Akka and Haifa from 1898 to 1921. Editing starts in a couple months and the book should be available from George Ronald late next spring. Beyond that, I have two other manuscripts in full draft form: Now is the Time for Great Things – about Howard Colby and Mabel Rice-Wray Ives, written with Howard's great granddaughter, Erica Toussaint-Brock; and Agnes Alexander, written with the help of Duane Troxel. Plus I've completed a significant expansion of Abdu'l-Baha in Their Midst after being given Ahmad Sohrab's letters to an American woman. The daily letters cover the time from Abdu'l-Baha's arrival in Liverpool until He returned to Haifa and add a lot of new detail to that section of the book.
Baha'i Blog: Thank you, Earl! Thank you for sharing the story behind the stories you collected!
I hope you've enjoyed reading this interview as much as I did! You can purchase copies of 'The Knights of Baha'u'llah' from George Ronald's website.
Posted by
In her innermost heart, Sonjel is a stay-at-home parent and a bookworm with a maxed out library card but professionally she is a museologist with a background in English Literature. She currently lives on Prince Edward Island, an isle in the shape of a smile on the eastern Canadian coast. Sonjel is a writer who loves to listen to jazz when she's driving at night.
"*" indicates required fields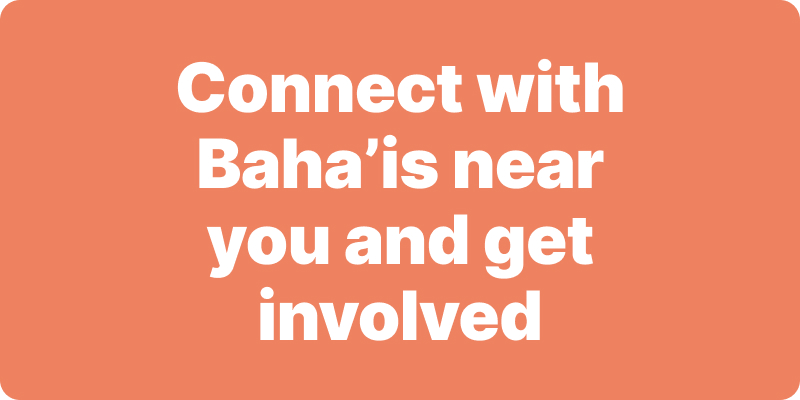 Join activities, celebrations, study groups, spiritual empowerment and education programs for young people, and more.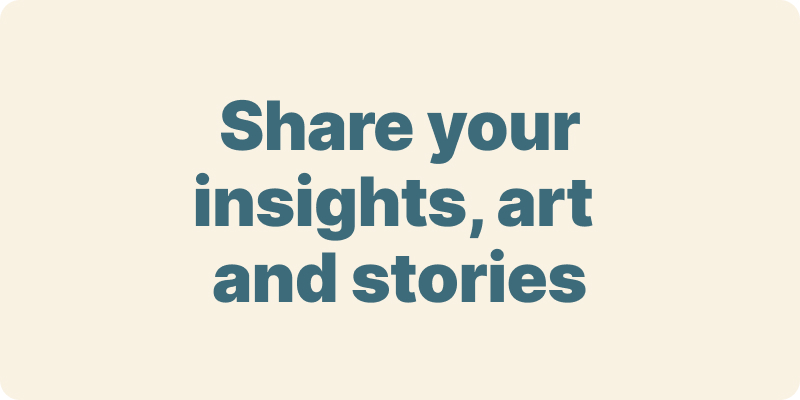 The arts and media have a critical role in how we share our community experiences. We've got resources, projects and more to help you get involved.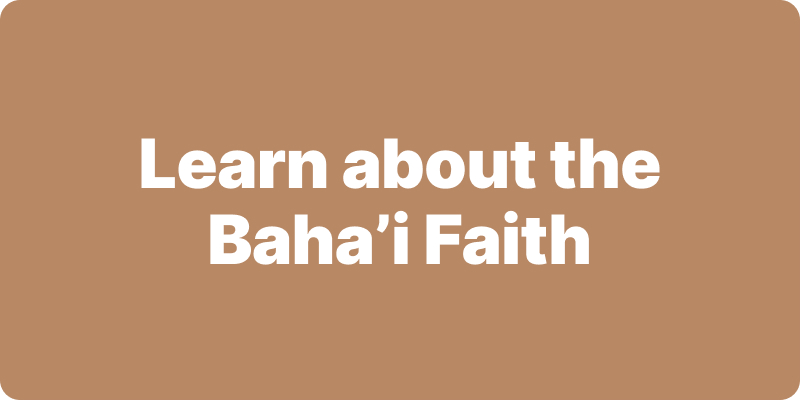 Baha'i beliefs address essential spiritual themes for humanity's collective and individual advancement. Learn more about these and more.
We acknowledge the Traditional Owners of country throughout Australia.

We recognise their continuing connection to land, waters and community. We pay our respects to Aboriginal and Torres Strait Islander people and their cultures; and to elders both past and present.
Baha'i Blog is a non-profit independent initiative
The views expressed in our content reflect individual perspectives and do not represent the official views of the Baha'i Faith.
Visit the site of the
Australian Baha'i Community
and the Baha'i Faith Worldwide