For the Wellbeing of All: Eliminating the Extremes of Wealth and Poverty – A New Compilation
March 1, 2021, in Articles > Books, by Sonjel Vreeland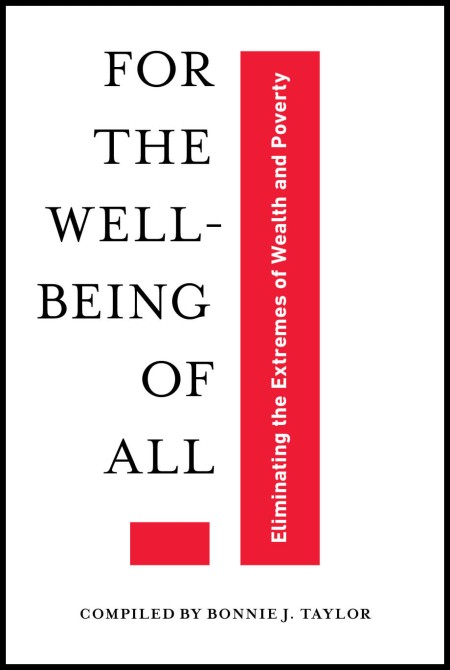 Bonnie Taylor has compiled a selection of passages on one of the key aims of the Baha'i Faith: the elimination of the extremes of wealth and poverty on a global scale. The excerpts from the Baha'i Writings gathered in her book, titled For the Wellbeing of All: Eliminating the Extremes of Wealth and Poverty, present the vision of a just and unified global civilization that is both materially and spiritually prosperous.
I reached out to Bonnie to hear about her work in compiling this volume, released by the Baha'i Publishing Trust, and I am grateful she took the time to tell us all about it:
Baha'i Blog: Can you tell us a little about yourself?
I grew up in the country in Ohio, and had virtually no contact with people of other races or cultures until I turned 21. That year I signed up to serve as a volunteer under a U.S. government anti-poverty program. This was during the 1960s. As part of our training for service I learned a great deal about the history of slavery in the U.S., the Civil Rights Movement, as well as the history of the Native peoples in this country. I had known very little of this history previously, and it aroused in me an intense aversion to injustice.

After our training, I was stationed on a Native American reserve. It was there that I heard about the Baha'i Faith. I was immediately attracted. I became a Baha'i shortly thereafter, and fell in love with both the content and the eloquence of the Baha'i writings.

My husband and I now live in Northern Illinois. We have a growing multi-racial family that we proudly refer to as "our coat of many colors."
Baha'i Blog: Could you please tell us a little about your book?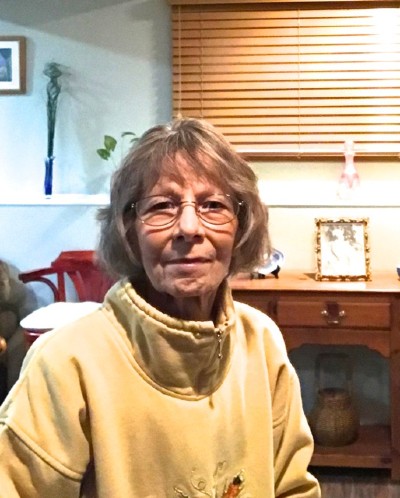 This book is a compilation of selections of writings from the Baha'i Faith that relate to issues impacting economic disparities in our societies. Since the writings of our Faith may contain references to many different subjects within a single book or document, Baha'i compilations are created as resources to draw together in one volume many relevant selections on a particular subject as an aid for study. So, what I have done is to search the Baha'i writings and collected into a single compilation many of the references that relate to creating a just economic system. I hope it will give a comprehensive view of the wide array of guidance offered by our Faith for eliminating the extreme disparities between wealth and poverty that cause so much chaos and suffering.
Baha'i Blog: What inspired you to put it together?
Well, the idea for this work was given to me by a young woman who was working in the Visitor's Center bookshop at the House of Worship in Wilmette. She knew that I created compilations of Baha'i writings. She suggested several more subjects that she felt were needed in compilation form (and for that I am grateful). The idea for this one caught my immediate attention.

Why it caught my attention will probably answer the question of inspiration. By the time I was introduced to the idea of compiling these writings I had lived and served with Native Americans and formed friendships with people of other races and cultures. Also, I had traveled throughout North America and overseas. I had seen some of the most graphic examples of the extremes of wealth and poverty and what both could do to the human mind and spirit. I witnessed the terrible damage caused by that inequality, and came to abhor the injustices and the materialism that created and maintained the status quo. Seeing all that, I was even more grateful that Baha'u'llah has made eliminating the extremes of wealth and poverty one of the central aims of this Dispensation.
Baha'i Blog: What was your creative process in putting this book together? Were there any particular challenges and victories while writing?
The process, I think, is mostly an organizational one. In creating a compilation I always have to get a good overview of the issue and the material relating to it. It seems important that both problems and solutions be included. And, then of course it has to be arranged in comprehensible order. The reviewers at the Baha'i Publishing Trust are always helpful for this part of the process.

Once I began to work on this book I was astounded to discover how much material there is in our writings that address the subject. Shoghi Effendi wrote, "We cannot segregate the human heart from the environment outside it and say that once one of these is reformed everything will be improved. Man is organic with the world. His inner life moulds the environment and is itself also deeply affected by it." 1 The Baha'i writings are gloriously wholistic: they address the transformation that must occur with the individual mind and soul, and they also outline practical measures to create a more just and peaceful society. And so, I found that I needed to include writings that address our inner lives and attitudes, as well as the actions that must be taken to ensure that economic justice can be established and maintained in our world.
Baha'i Blog: How do you hope the reader will translate what they've read in your book into action?
First of all, I think it is vital that we all understand how serious this issue is for all of us. As it is quoted in the opening chapter of this compilation, "The inordinate disparity between rich and poor, a source of acute suffering, keeps the world in a state of instability, virtually on the brink of war." 2 Shoghi Effendi told us, "We belong to an organic unit and when one part of the organism suffers all the rest of the body will feel its consequence." 3 I believe that most people who care deeply about this issue do so because of the suffering it causes, and not because of the threat to their personal security. But we do need to be aware of that danger.

Actually, anyone who wishes to serve the cause of economic justice can find guidance and inspiration for their service in this volume, regardless of occupation or circumstance. The solutions range from spiritual issues such as generosity and philanthropy, to eliminating racism, and on to many other issues such as education, work, corporate management, legislation and governance.

Fundamentally, what is required is the desire to help create a more humane, just and peaceful world. If that desire exists, a path to action can be found. And each and every effort matters a great deal, even those that may seem insignificant to us.
Baha'i Blog: What are you currently working on?/ Are you working on any forthcoming books?
I have no current plans or projects in mind, but if an idea comes along and meets with inspiration, well, who knows?
Baha'i Blog: Thank you, Bonnie, for sharing this with us.
You can purchase a copy of the compilation here on Amazon: For the Wellbeing of All
---
Footnotes & Citations
Shoghi Effendi, from a letter to an individual Baha'i, 17 February 1933, The Compilation of Compilations, V. 1, p. 84.[↩]
The Universal House of Justice, The Promise of World Peace, ¶30[↩]
Shoghi Effendi, Lights of Guidance, p. 133[↩]
Posted by
In her innermost heart, Sonjel is a stay-at-home parent and a bookworm with a maxed out library card but professionally she is a museologist with a background in English Literature. She currently lives on Prince Edward Island, an isle in the shape of a smile on the eastern Canadian coast. Sonjel is a writer who loves to listen to jazz when she's driving at night.
"*" indicates required fields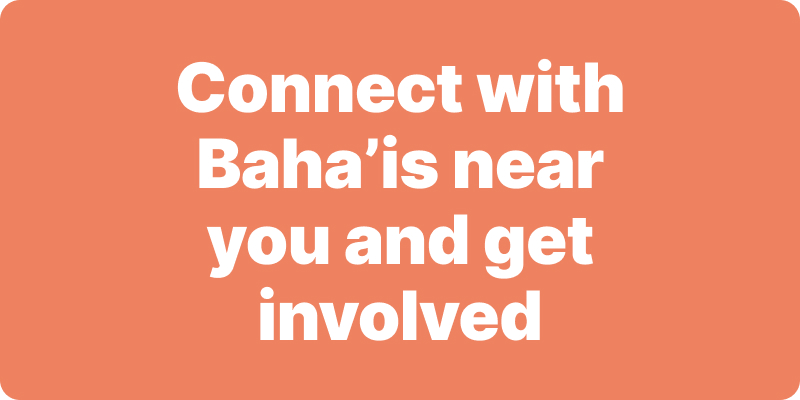 Join activities, celebrations, study groups, spiritual empowerment and education programs for young people, and more.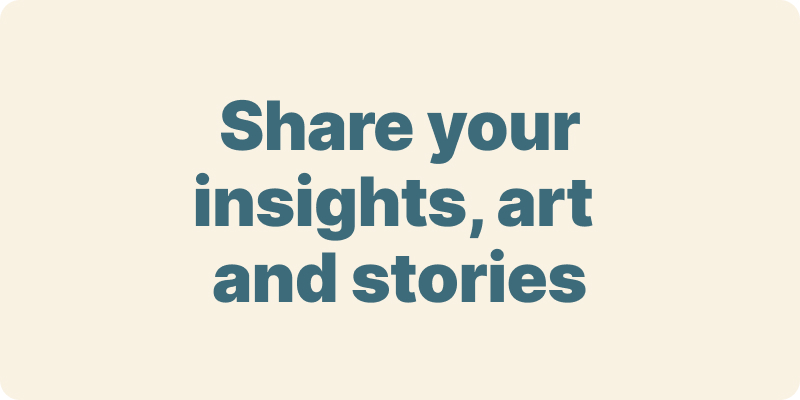 The arts and media have a critical role in how we share our community experiences. We've got resources, projects and more to help you get involved.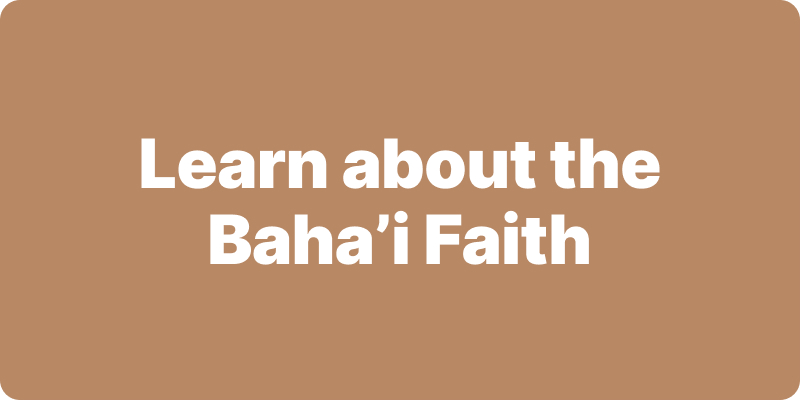 Baha'i beliefs address essential spiritual themes for humanity's collective and individual advancement. Learn more about these and more.
We acknowledge the Traditional Owners of country throughout Australia.

We recognise their continuing connection to land, waters and community. We pay our respects to Aboriginal and Torres Strait Islander people and their cultures; and to elders both past and present.
Baha'i Blog is a non-profit independent initiative
The views expressed in our content reflect individual perspectives and do not represent the official views of the Baha'i Faith.
Visit the site of the
Australian Baha'i Community
and the Baha'i Faith Worldwide