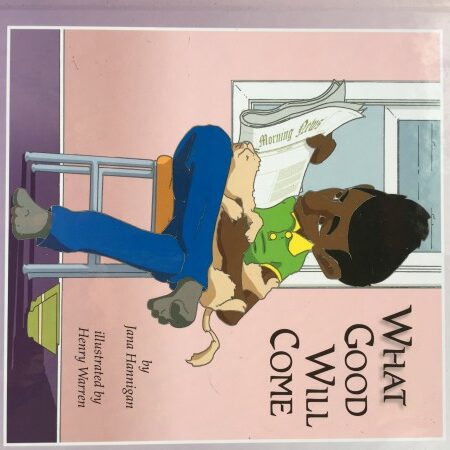 What Good Will Come is a new children's book written by Jana Hannigan and illustrated by Henry Warren. It shares a heartwarming story about problem solving and relying on God during times of tests and difficulties.
What Good Will Come tells the story of Pasha Dev and his beloved cat, Mustafa, who live in Delhi, India. One night Mustafa goes missing, and Pasha ends up sleeping next to his window in the hope that Mustafa will return. When Pasha wakes the following morning, he finds that he has come down with a cold and that Mustafa has not returned. Despite feeling unwell, Pasha must travel to the Baha'i House of Worship, where he will serve as the keeper of people's shoes—a responsibility he takes very seriously. During his service, Pasha learns to put his faith in prayer and God, and comes to realize that tests and challenges can lead to some exciting, life-changing opportunities.
Jana Hannigan is the wordsmith behind this children's book and she graciously agreed to tell us how the story came together:
Baha'i Blog: To begin, please tell us a little about yourself and your work as a writer.
Currently, I am the children's librarian at our county library, so I am surrounded by art and stories, literally, every day!I grew up in a very artistic home. My mom, who is a professional artist, gave me a life full of the arts – dance, painting, music.Later, in high school, I had a very special teacher who encouraged and confirmed my writing skills. My love of children's literature developed from bedtime stories. Both as a child and as a mom, children's books had a HUGE influence on me. Some of my most precious memories are from nights spent reading to my children.After becoming a Baha'i, I fell in love with Words in a whole new way! The beauty of the prayers and writings opened up new capacities in me. Baha'u'llah tells us that even a single letter in a single word can carry the power of Spirit. When I went on pilgrimage, I became gradually aware that my heart had a secret desire: I wanted to write books for children.
Baha'i Blog: Where did the idea to write 'What Good Will Come' come from?
Several years ago, two youth from our Baha'i community did a few months of service at the Lotus Temple in Delhi, India. Their main duty at the temple was working in the shoe room. When visitors come to the temple, they have to remove their shoes before they go into the prayer hall. In the shoe room, they use a token system to keep everyone's shoes organized. But there can be tens of thousands of visitors to the Temple in a single day, so it can get very hectic! That is the conflict for the main character in this book.
Baha'i Blog: What did you learn during the process of writing this book?
I learned some neat things about the temple itself: it gets more visitors per day than the Taj Mahal or the Eiffel Tower. On Gandhi's birthday one year, more than 100,000 visitors came to the temple. The nine pools surrounding the temple are not only beautiful, but are also the cooling system for the temple. Women are usually not asked to work in the shoe room because it is considered too undignified for a woman. But when it gets busy, women will pitch in!Also, since this is my first book, I learned a lot about the process of book publishing. First of all, PATIENCE. Publishing a book takes years. The important thing is to just keep writing!
Baha'i Blog: Could you tell us a little about Henry Warren's illustrations?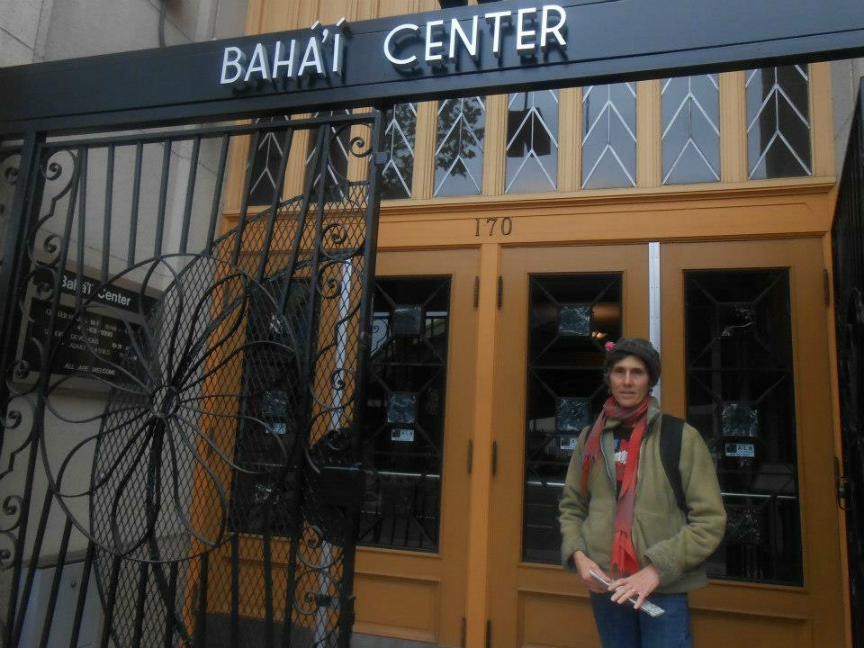 I wish I could! Henry and I have never met. That is standard practice for book publishers – they choose the illustrator to match with the story. But as I've studied the pictures, I can see how carefully Henry researched the temple and the particulars of the story. My friends who served there said they are spot on! My favorite picture is the very first one, showing the main character standing in the busy street. It really evokes the culture of India.
Baha'i Blog: What projects do you have on the go now?
I am working on a middle grade fiction novel – it is a main focus. And I am always working on my poetry and paintings. I'll close with a poem – written for one of my children who was having difficulties. You'll no doubt recognize that the names of God are in capitals:

A Walk in the Sun

The little boy

was so perfectly happy,

he had to run.

He didn't do anything wrong,

and it wasn't anybody's fault

that a happy boy

in a world of gravity

should fall so hard.

But it was true.

In an instant,

even before he understood he had fallen,

he was in his mother's arms,

and they continued on,

chest to chest,

under the wide sky,

in the sun.

But he couldn't feel the arms

or notice the sky

or think of the sun,

the hurt was so all consuming.

There was blood,

It was true.

And pain,

That was true too.

But later there would be a juicy nectarine,

and probably sweet ice cream,

and a funny dog.

And those would be true too.

But not as True,

No, not ever as True

as the Sky,

the Sun,

and the Arms.
Bahai Blog: Thank you, Jana! I loved hearing the behind-the-scenes details about your book!
What Good Will Come can be purchased from the US Baha'i Book Distribution Service. Here is the link: http://bit.ly/2BHNgG6
Posted by
In her innermost heart, Sonjel is a stay-at-home parent and a bookworm with a maxed out library card but professionally she is a museologist with a background in English Literature. She currently lives on Prince Edward Island, an isle in the shape of a smile on the eastern Canadian coast. Sonjel is a writer who loves to listen to jazz when she's driving at night.
"*" indicates required fields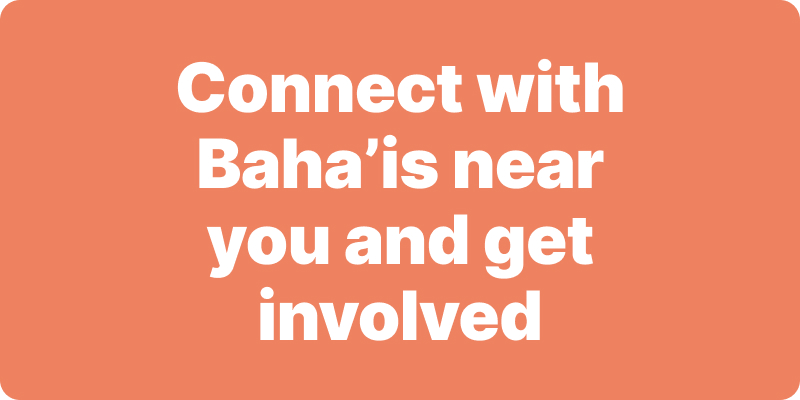 Join activities, celebrations, study groups, spiritual empowerment and education programs for young people, and more.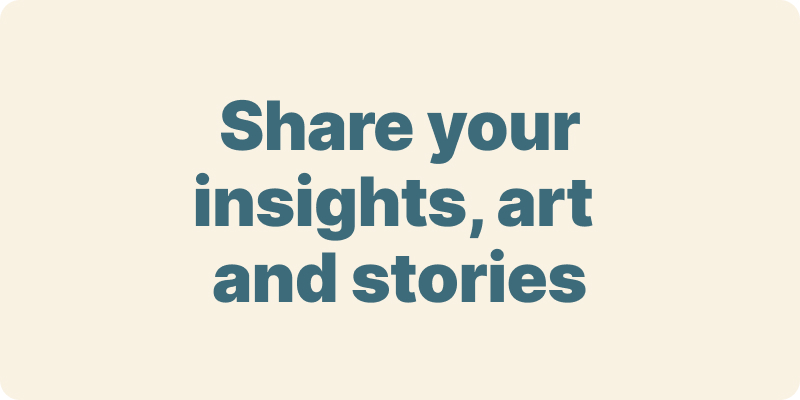 The arts and media have a critical role in how we share our community experiences. We've got resources, projects and more to help you get involved.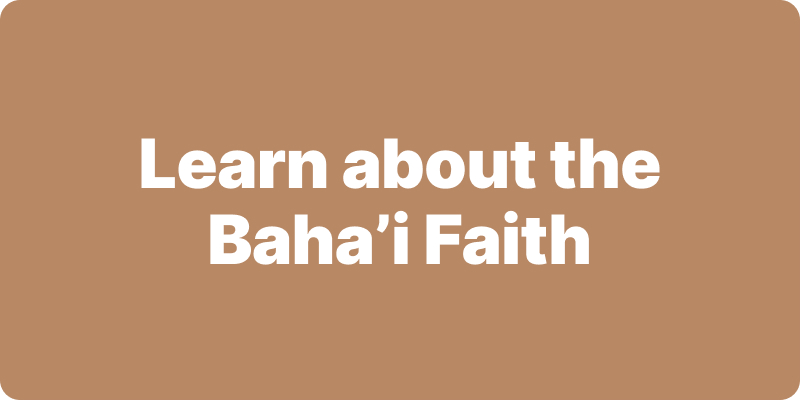 Baha'i beliefs address essential spiritual themes for humanity's collective and individual advancement. Learn more about these and more.
We acknowledge the Traditional Owners of country throughout Australia.

We recognise their continuing connection to land, waters and community. We pay our respects to Aboriginal and Torres Strait Islander people and their cultures; and to elders both past and present.
Baha'i Blog is a non-profit independent initiative
The views expressed in our content reflect individual perspectives and do not represent the official views of the Baha'i Faith.
Visit the site of the
Australian Baha'i Community
and the Baha'i Faith Worldwide