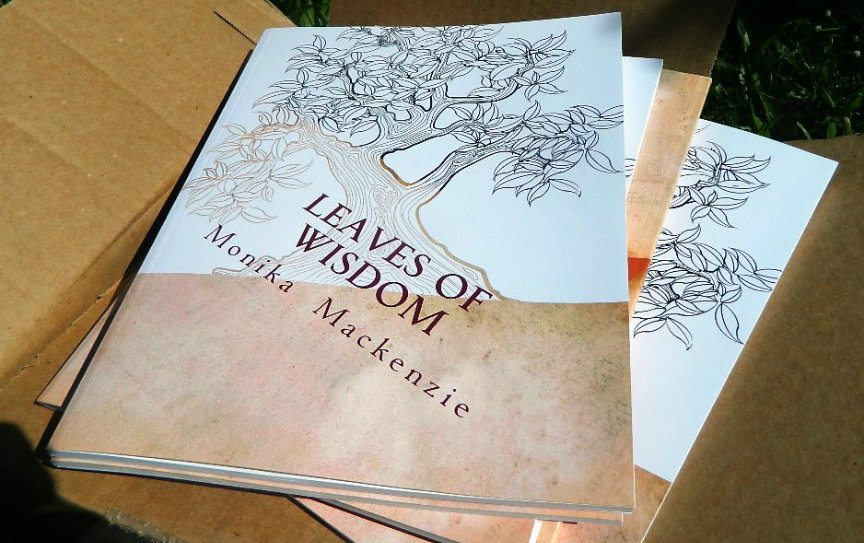 Monika Mackenzie is the artist behind the newly released Leaves of Wisdom: A Baha'i Colouring Resource for Children (Volume 1), which contains over 100 illustrations. She's also the illustrator behind the Facebook page Bahai Colouring Pages, where you are warmly encouraged to save, share and print what's posted. Her work includes beautifully illustrated quotations from the Writings, or phrases like "Happy Naw Ruz", and is a wonderful resource for parents, children's class teachers or for programs for little ones during Holy Day celebrations, Feasts or other gatherings. Leaves of Wisdom was launched on Ridvan and I was delighted when Monika agreed to tell us a little bit about herself, her unique artwork, and her desire to share it with everyone.
Baha'i Blog: Hi Monika! Can you tell us a little bit about yourself and your work as an artist?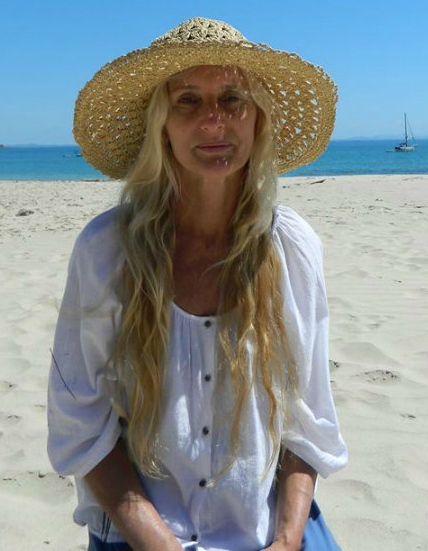 I was born in Sweden and came to Australia in 1969 with my parents and sister. Upon arrival we lived in an immigration camp and later moved to another.

Very soon we found ourselves north and eventually living in a most beautiful town right on the coast surrounded by spectacular landscapes of hills and valleys, ocean and islands, forests and creeks. This idyllic place is called Yeppoon.

When I recall my schooldays I clearly remember the greatest highlight of the week being when the teacher handed out a blank sheet of paper to each student for free drawing time; my love for drawing has never waned.

I think that some form of creative outlet is essential for every human being. It provides a source of internal nourishment.

Although I absolutely loved doing any art at school, I had 4 children (now adults) and lived on acreage, so a lot of my life has been very busy raising a family and any serious artistic pursuit was put on the back burner. I went through phases of learning pottery though and made a ridiculous number of bowls (I thought I could always find a use for a bowl – big or small), making wide brimmed hats out of weaving banana plant "bark", making cards with pressed flowers, or shells, sewing about 7 patchwork quilts, about 30, if not more, patchwork bags – which I usually gave away or sold, sewing a mountain of Barbie doll clothes, making rustic timber dolls' house furniture and supplying the local school with home sewn, draw string library bags that the school sold for $3 to the students. I had a go at making candles, earrings with beads and Baha'i prayer beads to give away.
Baha'i Blog: What inspired you to create colouring pages?
As a teacher of Baha'i classes in state schools in the late 1980's, it was immediately evident that students enjoyed the art and craft aspect of classes (I actually think I hoarded anything that may have been useful for craft activities)

In the early years I literally cut and pasted pictures to create interesting resources, using a photcopier, but with the computer age I discovered the abundance of fantastic clip art; I bought many cd's full of wonderful art and downloaded various images off the internet.

I enjoyed putting together creative resources for the students to use and soon received requests from other teachers to generate resources for specific activities.

However even purchased images had copyright restrictions and I found it limiting to navigate the complicated world of copyright when wanting to share resources with other teachers of Baha'i classes further afield.

I thought if I created artistic material from scratch then I would be totally free to share them with anybody I wished (which happens to be everyone).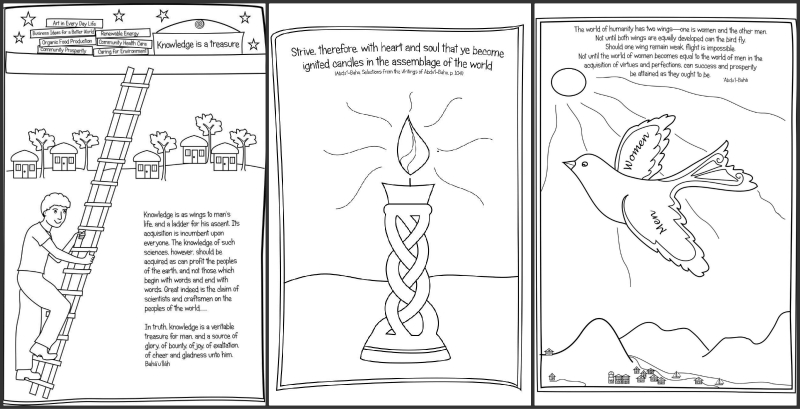 Baha'i Blog: How has your work been received?
My work has been received so enthusiastically.

Teachers of classes have been so happy that a printable resource is available for feasts, gatherings, classes or simply for the children to colour in leisurely at home. I have had collections of 70 pages bound at a local Officeworks and have been selling a few here and there.

Also in an ideal world all classes are prepared well in advance but I think it is reassuring for teachers to have something on hand to complement the program for the class or hand out to anyone who has finished early.
Baha'i Blog: How is creating colouring pages different from other forms of artwork or design?
Creating colouring pages to me is very different from other forms of artwork because it creates active participants in the pages.

Other forms of art look great but the artist completes it and then it gets hung on a wall. Once a child colours the picture in, it becomes a partnership. I start it; the child finishes it and makes the art their own.
Baha'i Blog: What is your creative process like?
I carry a small sketchbook with me in the car all the time and also, thanks to cameras on phones, I can take photos of anything I see that might spark an idea for a drawing. It can be a house, shrub, leaf, tile, furniture, figurine…anything really.

I often get ideas just as I am going to sleep or I will hear someone reading a writing at a feast and pluck out a line and think I could attach a drawing to that.

Often a complete idea will pop into my head and I have to jot the idea down so it doesn't get lost in the flow of the day while working and doing errands.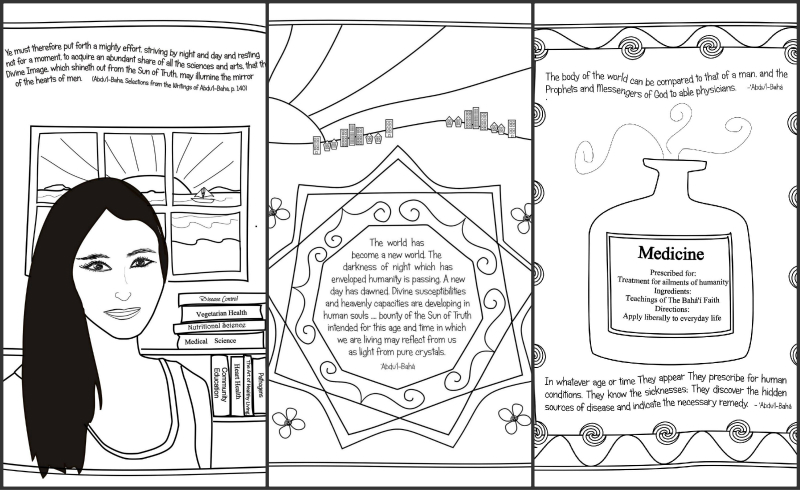 Baha'i Blog: Where can we find out more about your work? How can we access it?
I have a designated Facebook page where I upload drawings called Bahai Colouring Pages.

Amazon listed my first collection of 100 drawings. The book is called Leaves of Wisdom. This will very soon be followed by the second set of 100 illustrations.

It is a long term project so I plan on completing a 3rd and 4th set within 18 months and I am unbelievably happy to have such a focused and useful creative outlet. It makes my heart sing and it is something that will outlive me.

By having the collections in book form available on Amazon and through a website called Special Ideas for a Better World the hurdle of postage overseas will be solved, as will distribution. I learnt quickly that international postage from Australia is expensive. The idea is that anyone who buys a book can copy as many pages as they wish so as to hopefully get many years use out of the books, or the books can be used as gifts for family, and friends.
Thank you for taking the time to talk to us about your colouring pages, Monika and I wish much success with your future colouring books!
Leaves of Wisdom can be purchased from Amazon or Special Ideas for a Better World and Monika's Facebook page, where the colouring pages are free, is called Bahai Colouring Pages.
We hope you enjoy this wonderful resource!
Posted by
In her innermost heart, Sonjel is a stay-at-home parent and a bookworm with a maxed out library card but professionally she is a museologist with a background in English Literature. She currently lives on Prince Edward Island, an isle in the shape of a smile on the eastern Canadian coast. Sonjel is a writer who loves to listen to jazz when she's driving at night.
"*" indicates required fields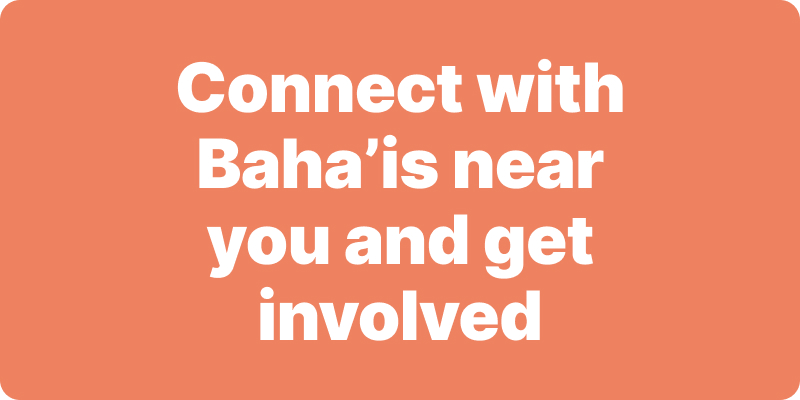 Join activities, celebrations, study groups, spiritual empowerment and education programs for young people, and more.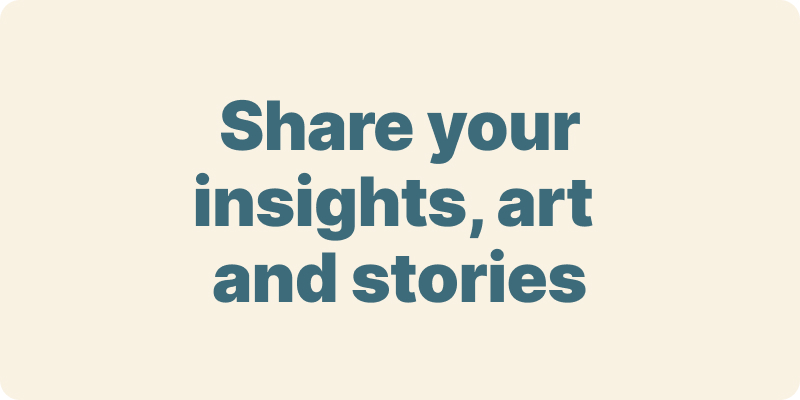 The arts and media have a critical role in how we share our community experiences. We've got resources, projects and more to help you get involved.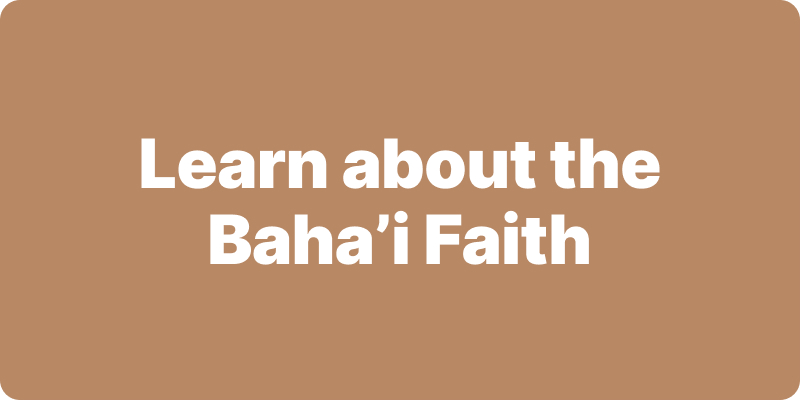 Baha'i beliefs address essential spiritual themes for humanity's collective and individual advancement. Learn more about these and more.
We acknowledge the Traditional Owners of country throughout Australia.

We recognise their continuing connection to land, waters and community. We pay our respects to Aboriginal and Torres Strait Islander people and their cultures; and to elders both past and present.
Baha'i Blog is a non-profit independent initiative
The views expressed in our content reflect individual perspectives and do not represent the official views of the Baha'i Faith.
Visit the site of the
Australian Baha'i Community
and the Baha'i Faith Worldwide