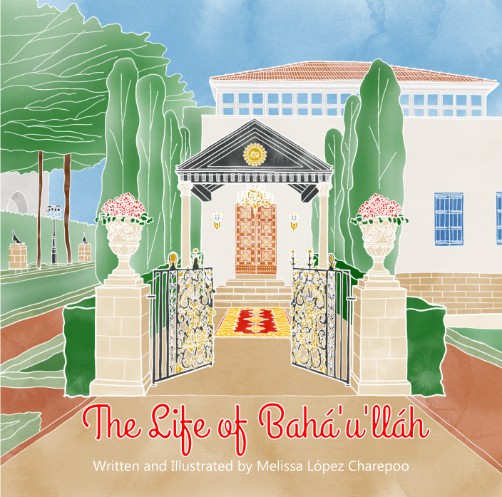 Amidst the outpouring of creativity inspired by the Bicentenary anniversary of the Birth of Baha'u'llah is a new book for children by Melissa Charepoo all about the life of Baha'u'llah. You may remember her from her colourful children's books for Ayyam-i-Ha, the Fast and Naw-Ruz. In this new 72-page book filled with elegant drawings, Melissa chronologically outlines the events of Baha'u'llah's life from His Birth to His Ascension through short stories and explanations of Baha'i concepts. The book also includes a family tree, a timeline, maps, and a glossary. It's a fantastic and beautiful resource!
What I love about Melissa is that when she sees a need for children's material, she works hard to create it and her results are beautiful. It's a pleasure to see Melissa's work (her new book can be purchased here) and to hear from her about it. In this interview she talks to us briefly about her latest book and the creative process behind it.
Baha'i Blog: Melissa! It's so wonderful to see a new book by you! What inspired you to create a children's book in honour of the Bicentenary?
Thank you for inviting me to chat with you about my recent book The Life of Baha'u'llah. I was inspired for two reasons. First by the May 2016 letter from the Universal House of Justice calling for artistic representations to be created in honor of the Bicentenary.

Secondly, I also felt the need of a book for my own children which would explain and give a clear timeline as well as the physical context of where the events of His blessed life took place.
Baha'i Blog: What was the process like to put this book together?
Getting to research and create a book about the life of Baha'u'llah was a beautiful process and a big responsibility indeed. It almost felt the book took a life of its own. Originally I had planned to do a 24-page concise book, but after all the research it felt almost impossible so I opted for a longer more detailed book.

Conceptually I had set two goals to accomplish. In terms of text: a clear timeline of events. And in terms of illustrations: the physical context of the events.

This quote from the Bab resonated with me during the process of writing the book: "The Qiblih is indeed He Whom God will make manifest; whenever He moveth, it moveth, until He shall come to rest." 1 Therefore I wanted to make sure that all His major milestones and travels were covered in the book.

In regards to the illustrations, I wanted to give the children an immersive experience, opting for full-page images but also evoking a feeling of reverence. I remember closing my eyes and wondering about what people must have felt being in the same space and in the presence of a Manifestation of God. I saw light, joy, and serenity. The following quote was reassuring: "…all the names and attributes of God were fully manifested within all created things. By this He implied the advent of a new Day and the infusion of a fresh capacity into all beings." 2

Another aspect that made this process even more special was the collaboration with proofreaders, especially my husband and the editor of the book, Leanna Guillen Mora, who accompanied me every step of the way.
Baha'i Blog: What's something you learned when you produced this book?
This is a very interesting question. I would say the importance of studying regularly the history of the Faith, by ourselves and with our children. As Baha'is we sort of have a timeline of events of Baha'u'llah's life in our minds but it is not until we immerse ourselves in the study of His blessed life that we find awe-inspiring details.

For example, the love Baha'u'llah had for His half-brother, taking care of him since childhood, and the depth of the crisis, suffering, and anguish Mirza Yahya brought to His life. The relationship that the Bab and Baha'u'llah shared as Manifestations of God, to understand the level of care and love between them reflected on how Baha'u'llah directed the transportation of the Bab's blessed remains and choosing for them the most prominent, most beautiful place on Mount Carmel. Or the gentleness and caution Baha'u'llah exerted in declaring His mission, waiting until people were ready to hear His message. A truly magnificent life.
Baha'i Blog: Thank you so much, Melissa!
You can purchase a copy of The Life of Baha'u'llah here on Amazon. You can read our interview with Melissa about her other children's books here. Here is the link to Melissa's shop on Etsy, where you can find decorations and children's activities for Baha'i holy days. Her website, delighted-hearts.com, is resource-rich and definitely worth checking out!
---
Footnotes & Citations
The Bab, as quoted by Baha'u'llah in The Kitab-i-Aqdas[↩]
Baha'u'llah, as quoted by Adib Taherzadeh, The Revelation of Baha'u'llah Volume I[↩]
Posted by
In her innermost heart, Sonjel is a stay-at-home parent and a bookworm with a maxed out library card but professionally she is a museologist with a background in English Literature. She currently lives on Prince Edward Island, an isle in the shape of a smile on the eastern Canadian coast. Sonjel is a writer who loves to listen to jazz when she's driving at night.
"*" indicates required fields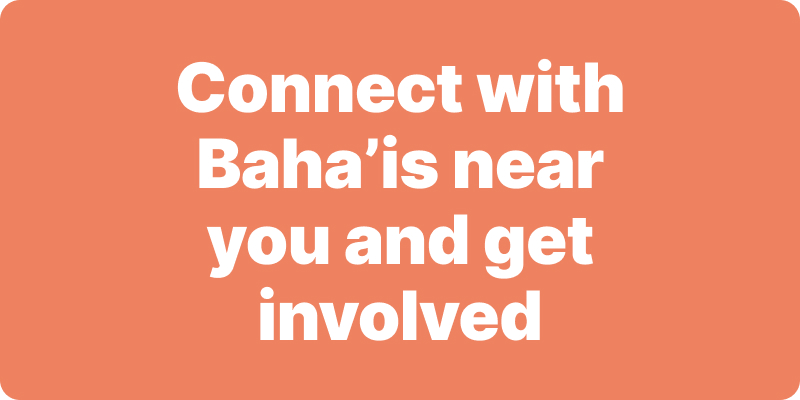 Join activities, celebrations, study groups, spiritual empowerment and education programs for young people, and more.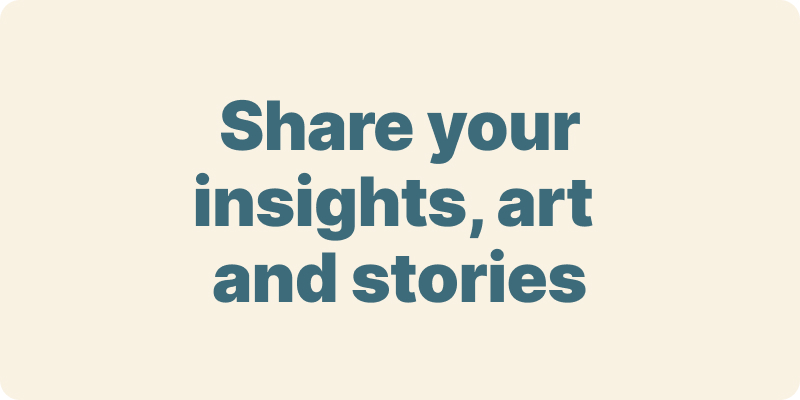 The arts and media have a critical role in how we share our community experiences. We've got resources, projects and more to help you get involved.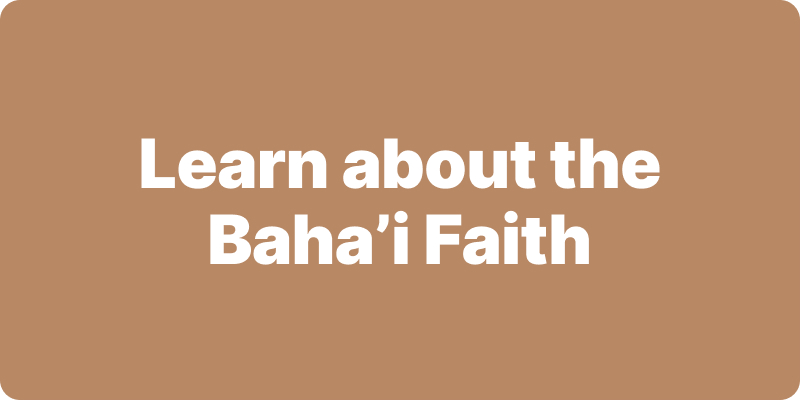 Baha'i beliefs address essential spiritual themes for humanity's collective and individual advancement. Learn more about these and more.
We acknowledge the Traditional Owners of country throughout Australia.

We recognise their continuing connection to land, waters and community. We pay our respects to Aboriginal and Torres Strait Islander people and their cultures; and to elders both past and present.
Baha'i Blog is a non-profit independent initiative
The views expressed in our content reflect individual perspectives and do not represent the official views of the Baha'i Faith.
Visit the site of the
Australian Baha'i Community
and the Baha'i Faith Worldwide