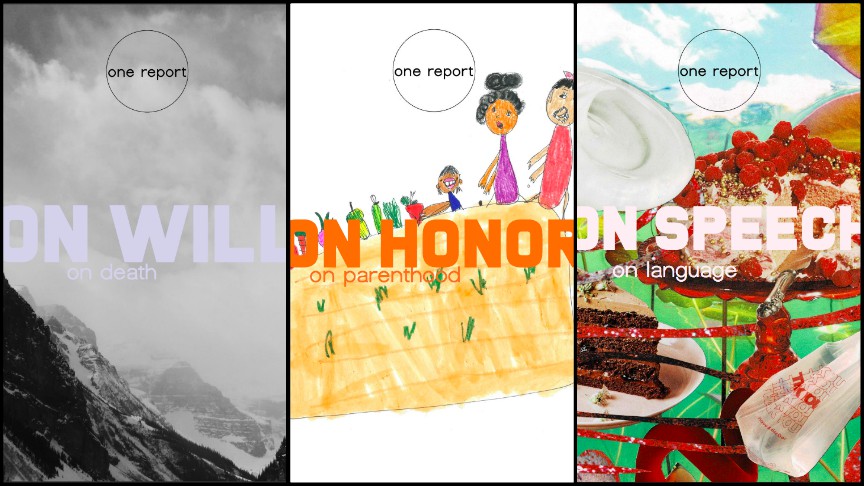 I was excited to discover a new Baha'i-inspired online magazine called One Report put together by my friends Anisa Tavangar and Maya Mansour. The e-zine is young, fresh, colourful, enticing, thoughtful and engaging, and I'm grateful Anisa took the time to tell us more about it. Here's what she shared:
Baha'i Blog: Can you tell us a little bit about this initiative?
I describe One Report as "spiritually-minded media for people of all beliefs and backgrounds." It's a platform for learning and reflection on topics of faith, spirituality, ephemerality, and the unknown among anyone and everyone with a curiosity or something to offer. Built into One Report are flexibility and openness, allowing the project to be continuously reimagined and to bring in points of view that might be shut out from other faith-based initiatives.
Baha'i Blog: Why it was important for you to make this happen, and what was the inspiration behind the series?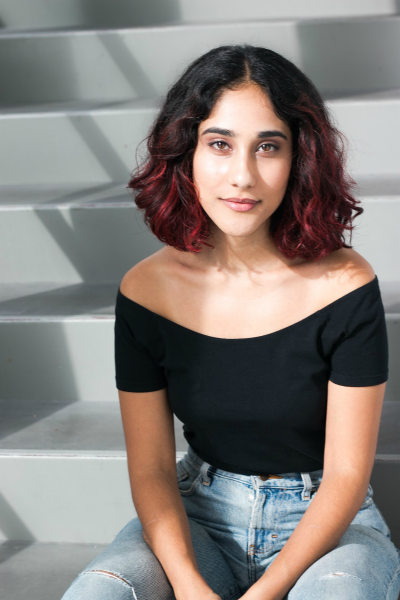 The idea for it came out through equal parts frustration and inspiration. At the time, I was in a creative slump and eager to pick up work filled with meaning and purpose. I was also having incredible conversations with friends and peers about spirituality. I realized that there is a lot of spiritual media on one end that's specific to a set belief system and a lot on the other that's removed from personal experience and often tries to give solutions with high price tags. I wanted to find media in the middle that reflected the kinds of conversations I was having pretty regularly. When I couldn't find it, I made it.
Baha'i Blog: What do you hope people will walk away with after reading the series?
I hope people will read stories that they relate to from people they wouldn't normally connect with. I hope they read something they completely disagree with but finish the last sentence feeling love for the author. I hope they find an essay that perfectly mirrors a thought they had once, or many times. I hope they can learn something, think more deeply about their own beliefs, and feel excited enough about what they read to share it with a friend.
Baha'i Blog: What's the process of putting this together been like for you personally, and what lessons have you learned?
In the first year, I committed to producing an issue every nineteen days in accordance with the Badi calendar, the calendar used in the Baha'i Faith that has nineteen months that are each nineteen days long. Using the calendar has been a big blessing, giving starting points for each issue. Issue themes are assigned based on the name of that month— for example, the month of Perfection was on mental health, Words on prayer, Will on death, Sovereignty on sexual identity, etc. Being aware of the calendar and really thinking about what these divine attributes mean has given me a greater understanding of the nuances of these words and how we can consider them in a variety of ways. Although I was raised in a Baha'i family and grew up around the names of these months, I never considered their unique meaning until One Report.

One Report has, above all else, been an exercise in discipline. I have a deadline every 2.5 weeks that requires putting out a call for submissions, reaching out to potential writers, finding an image maker, making sure pieces arrive in the One Report inbox, editing pieces, laying out the publication, publishing online, redesigning pages, images, and quotes for Instagram, and posting consistently while the next issue is in the works. It's a lot of steps but I've gotten into a good rhythm and because each issue is so different, it's always an engaging process.

The most challenging element is keeping the right mindset. I don't want to think of One Report as work, even as it grows. I want to make sure the publication remains an act of love and prayer, executed in a spirit of service.
Baha'i Blog: Where do you see One Report going after its first year?
After year 1, the publication will more shift into a project. I always envisioned it being more than a magazine (the email has always been [email protected]!) and after a full year of issues every nineteen days, it's time to explore other formats that can serve One Report's mission. One Report will still publish written content but expand into new possibilities that can encompass more formats and audiences— events, a podcast, printed materials, resources, collaborations, and much more. The sky isn't even the limit because we're working in the realm of infinity!
Baha'i Blog: Is there anything else you'd like to share?
I cannot do this alone!! I have so much help and support. In a year, over 100 people have contributed in some way to the magazine and many more have given feedback, followed us on social media, shared it with a friend, or read one of the issues. I'm grateful for every word read, every like, every follow, and every moment taken to reflect. One Report began with no expectations so I'm delighted to see where it's gone and how it can continue to grow.

I also need to shout out my out-of-this-world assistant editor, Maya Mansour, who joined the publication a few months in to help me stay organized and fill in gaps. Having Maya by my side has helped the publication reach a whole new pool of readers and contributors and through hours and hours of conversation, her insight has evolved how I approach many aspects of the publication.
Baha'i Blog: Thank you, Anisa! You can read One Report here on issuu. You can also follow One Report on Instagram. And you can support it here on Patreon.
Posted by
Naysan is passionate about using the arts and media to explore the teachings of the Baha'i Faith. Back in 2011, Naysan started up the Baha'i Blog project, channeling his experiences in both media and technology companies to help create a hub for Baha'i-inspired content online.
"*" indicates required fields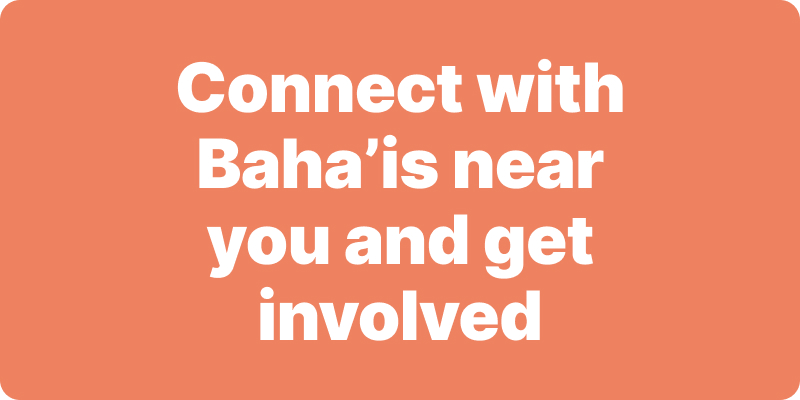 Join activities, celebrations, study groups, spiritual empowerment and education programs for young people, and more.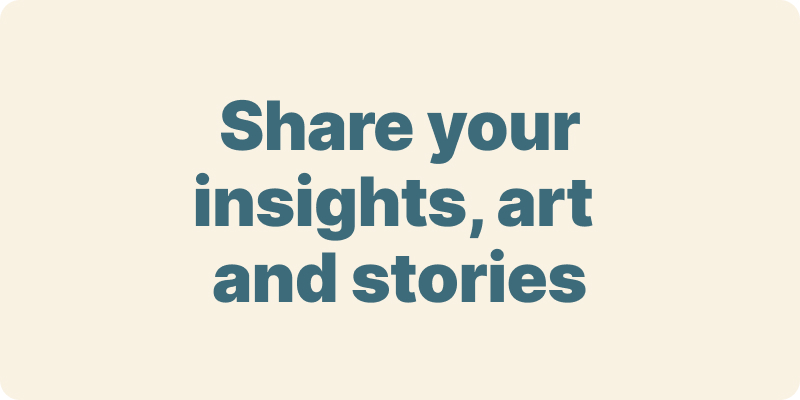 The arts and media have a critical role in how we share our community experiences. We've got resources, projects and more to help you get involved.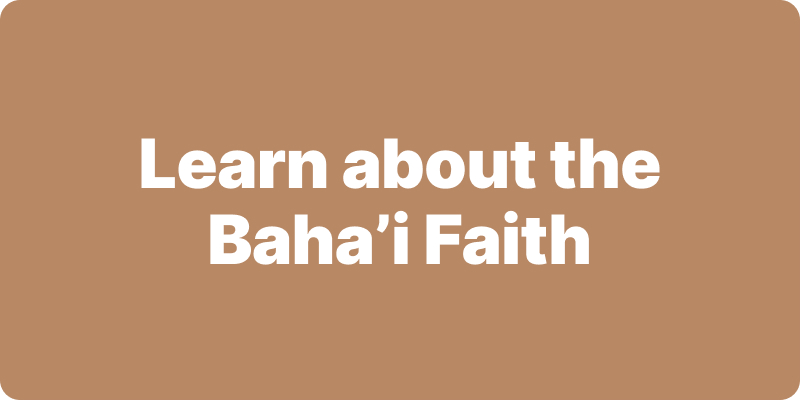 Baha'i beliefs address essential spiritual themes for humanity's collective and individual advancement. Learn more about these and more.
We acknowledge the Traditional Owners of country throughout Australia.

We recognise their continuing connection to land, waters and community. We pay our respects to Aboriginal and Torres Strait Islander people and their cultures; and to elders both past and present.
Baha'i Blog is a non-profit independent initiative
The views expressed in our content reflect individual perspectives and do not represent the official views of the Baha'i Faith.
Visit the site of the
Australian Baha'i Community
and the Baha'i Faith Worldwide