A Seed in Your Heart is a new biography of the life of Louise Mathew Gregory. 1 You may have heard of her before: she married Louis Gregory at Abdu'l-Baha's suggestion, resulting in the first inter-racial Baha'i marriage of its kind. Janet Fleming Rose is its author and I was very interested to hear more about her book, and to learn a little about Louise Gregory and her stellar accomplishments and services to the Baha'i Faith. Here's my conversation with Janet. I hope you find it as enlightening as I did!
Baha'i Blog: Can you tell us a little about yourself?
I was born in Surrey in the south of England, but have lived in various parts of the world: Scotland, Fiji, Maldives, Spain and more recently Israel where I had the privilege of serving for six years at the Baha'i World Centre as Acquisitions Librarian.

I've always had a love of books and the ambition to have a book published. I studied modern languages at the University of Edinburgh and trained as a professional librarian. My hobbies and interests include travelling the world, a love of history, a passion for wild flowers, birding, rambling, learning other languages, an interest in other cultures and singing along to Classic FM radio.

For the last 12 years I've lived with my husband, Andrew, in St Albans, an ancient Roman city and burial place of the first English Christian martyr, St Alban.
Baha'i Blog: What inspired you to put this book together?
Nearly 10 years ago Andrew and I lived for three months in Bulgaria. I read about the Baha'i pioneer Marion Jack and visited her grave in Sofia. While reading about her I noticed the name Louise Gregory cropping up frequently in connection with Bulgaria and the Balkan region. Returning to England, I started trying to research her life with only the faintest idea that this might result in her biography.

Elements of her life became more and more fascinating: born into a wealthy family in England, she took part in philanthropic projects for the poor; fragile in health throughout her life, she nevertheless lived to the age of 90; born and raised at a time when women's education was deemed unnecessary, she studied at university and qualified as a teacher; having grown up in a middle class English family, she married a black American lawyer and moved to live in the United States. Her interracial marriage serves as a model for the Baha'i principle of the oneness of humanity.

However, during the course of my research I realised she had been misrepresented and misunderstood — her travels in Europe were seen by some as a desire to escape from an unhappy marriage, whereas in fact her marriage was extremely happy and she was unable to travel with her husband, Louis, to the southern states of America where their marriage was illegal. I wanted very much to correct this erroneous idea and to present the truth.
Baha'i Blog: What was the process like to put this work together?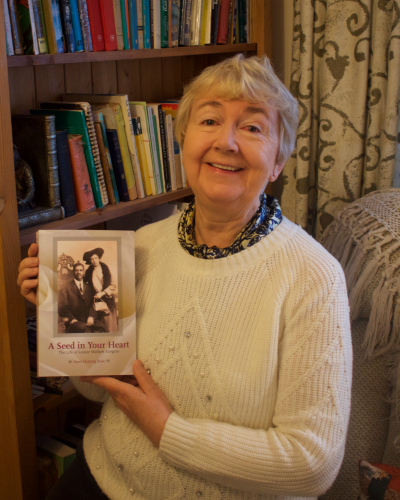 The early stages of researching the book were fraught with difficulties — that's why it took me eight years to accomplish it. Unfortunately, Louise's In Memoriam in The Baha'i World (Volume 13 pp. 276-278) contains several misleading errors. These concerned such important areas as her education (the wrong university is given in the In Memoriam), her participation in Esperanto congresses was incorrectly recorded and the In Memoriam fabricates a marriage ceremony in which Abdu'l-Baha officiates, whereas in fact He was hundreds of miles away when the couple married. This was all very discouraging and confusing.

However, the breakthrough came when I registered for the Wilmette Institute online course on Writing Biographies and I was inspired to take my researches further. I subsequently spent time at the US Baha'i archives in Wilmette and discovered a wealth of letters from Louise and from her contemporaries. There was also a large collection of letters received by Louise from Shoghi Effendi. I began to piece these letters together chronologically, which was rather like doing a jigsaw puzzle, and they form the basis of the book, showing not only her loving marriage but her pioneering travels. In the course of my research I also visited the archives of the Eliot, Maine Local Spiritual Assembly, the Local History Library at Bromley, Kent where Louise's family had lived, the British Library and the archives of Thomas Cook, the early travel and tourism company, all of which I found fascinating.

I wanted the book to be accessible, not academic, but a book that anybody would enjoy reading. And I must stress that the book is factual, not a historical novel.
Baha'i Blog: What's something that you learned during the process of putting this book together?
I learnt a lot about travel in the early 20th century, race relations at that time and the region of eastern Europe that we call the Balkans.
Baha'i Blog: What do you hope people will take away from this book?
A love and respect for Louise; appreciation of her as a very positive and talented person in her own right whose greatest wish was to serve the Faith. Most of all, recognition that she and Louis enjoyed a loving partnership and marriage and that they only travelled separately on different continents because she couldn't travel with him. She constantly longed for him to be able to travel with her in Europe and their happiest times were spent together whenever they were somewhere they could call home.
Baha'i Blog: Thank you so much, Janet, for telling us a little about your book. It sounds fascinating!
A Seed in the Heart can be purchased from George Ronald and a Kindle version is available on Amazon.
---
Footnotes & Citations
She was given the name "Louisa" at birth and baptised "Louisa". However, in later life she preferred the name "Louise" – in all her letters she signed herself "Louise" and that was the name that her husband used when he wrote to her. When writing this biography, Janet had to decide whether to use "Louisa" or "Louise" and she decided to always use "Louise" as that was the version of her name that Louise preferred. This is also explained in the Preface to the book.[↩]
Posted by
In her innermost heart, Sonjel is a stay-at-home parent and a bookworm with a maxed out library card but professionally she is a museologist with a background in English Literature. She currently lives on Prince Edward Island, an isle in the shape of a smile on the eastern Canadian coast. Sonjel is a writer who loves to listen to jazz when she's driving at night.
"*" indicates required fields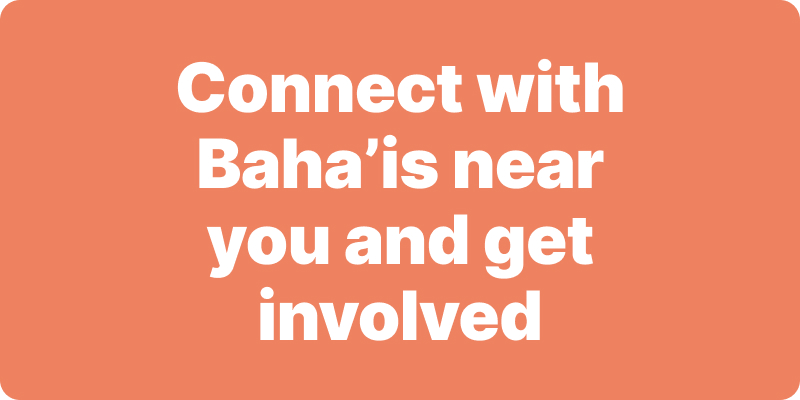 Join activities, celebrations, study groups, spiritual empowerment and education programs for young people, and more.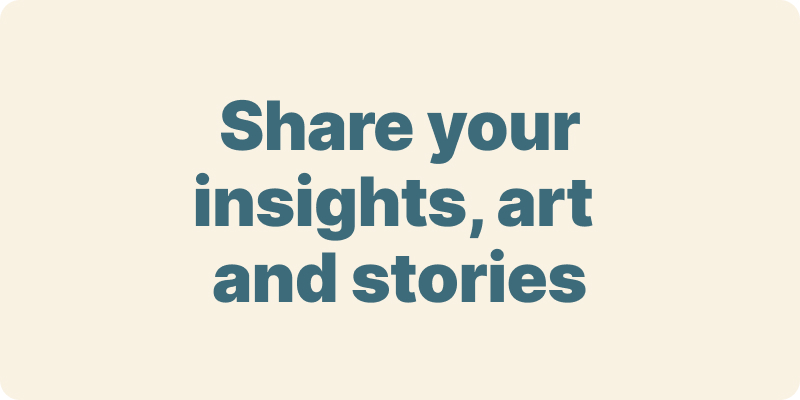 The arts and media have a critical role in how we share our community experiences. We've got resources, projects and more to help you get involved.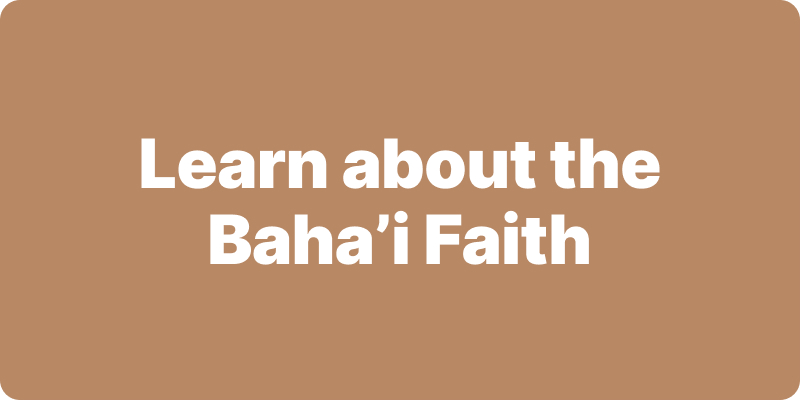 Baha'i beliefs address essential spiritual themes for humanity's collective and individual advancement. Learn more about these and more.
We acknowledge the Traditional Owners of country throughout Australia.

We recognise their continuing connection to land, waters and community. We pay our respects to Aboriginal and Torres Strait Islander people and their cultures; and to elders both past and present.
Baha'i Blog is a non-profit independent initiative
The views expressed in our content reflect individual perspectives and do not represent the official views of the Baha'i Faith.
Visit the site of the
Australian Baha'i Community
and the Baha'i Faith Worldwide