Don Brown has written a memoir of Gale and Jameson (or Jamie, as he was fondly called) Bond, two Knights of Baha'u'llah who pioneered to the Canadian north. It's called Sole Desire Serve Cause and it's a new George Ronald publication (you can purchase it here).
The incredible stories of the Baha'is who sacrificially arose to spread the teachings and principles of the Baha'i Faith in remote and desolate places never cease to uplift and inspire and I am really excited that Gale and Jamie's story is now in print. I love to get an insider's story on new Baha'i-inspired publications and Don graciously agreed to tell me about his new book. Here's what he shared:
Baha'i Blog: Thanks for taking the time to chat with us, Don. To start things off, could you please tell us a little about yourself and your work as a writer?
Professionally I worked as a management consultant throughout my career providing organization systems and strategic planning services to public and private sector businesses in Canada and in Jamaica where we pioneered for five years from 1982 to 1987. My wife, Christine and I served at the Baha'i World Centre from 1991 to 1996. Throughout my career I did extensive report writing. In 2001/2002 I wrote and self-published a book To Build Anew: Creating Baha'i Inspired Enterprises.
Baha'i Blog: What inspired you to tell Gale and Jamie Bond's story?
I first met Knights of Baha'u'llah, Jamie and Gale Bond, a couple of years after becoming a Baha'i in 1976 at a "Gathering" at David Hadden's Batterwood Estate in Port Hope, Ontario. Over the years we became close friends and I enjoyed hearing their stories of their life experiences. They shared with me their challenges and frustrations in trying to write their memoirs, particularly their desire to respond to the request by the Universal House of Justice to share their Baha'i experiences, particularly their pioneering to the high Arctic during the Ten Year Crusade. During the years 2005-2006 Jamie's health was failing and it appeared that completing their memoirs was an ever more remote possibility.

In early 2007 at their request, I volunteered to assist with completing their memoirs. I stopped pursuing consulting contracts to focus on the book and Christine continued to work as a nurse to support us, as well as spending hours reviewing the material I was preparing.

I began to work with Gale on the memoirs. I found that Jamie had prepared hundreds of pages of multiple drafts of the memoirs mostly covering the period of the Ten Year Crusade including work he had done with another writer they had hired, Paul Vreeland. From discussions with Gale, I learned that Gale and Jamie had differing views about the memoirs, they described their experiences quite differently and as Gale was not a writer, her voice was missing from the material that had been prepared.

Because this was a memoir of two Knights of Baha'u'llah and Gale was available to share her views and I had a wealth of Jamie's material, I decided to write their story using their voices. This resulted in completely rewriting the memoirs to incorporate both their voices and condensing them considerably to present the most significant and inspiring events of their lives rather than a detailed biography.
Baha'i Blog: Yes, Paul is my father and we are both thrilled that the Bonds' story is now in print so that it can inspire others! What was the process like to put this book together?
I spent many hours sifting through materials, interviewing Gale and finding additional information about their early lives and initial years of service to the Faith. In the summer of 2007 Jamie passed away. It took two years of writing and almost weekly meetings with Gale to complete the first nine chapters of the book up to the end of the Ten Year Crusade – 1963. Gale finished reviewing the ninth chapter and passed away two weeks later.

During these two years I became ever more enamored with the dedication of Gale and Jamie to the Cause of Baha'u'llah and I felt theirs was an odyssey of Baha'i service that needed to be told. The challenge I faced was that both Gale and Jamie had passed on and I was left with 31 boxes of files that they had collected over the years along with some material that Jamie had prepared for their memoirs.

Over the following ten years I worked off and on researching, sifting through their files, fact checking and reaching out to people that knew them and institutions they served on to verify stories and learn more about their lives. During this time I also connected with Gale and Jamie's children, Susan and David, and learned of their sacrifices and perspectives of Gale and Jamie's years of service following the Ten Year Crusade. At the children's request, the book focuses on Gale and Jamie's teaching and administrative services with minimal reference to their family life.
Baha'i Blog: What motivated you and sustained you to persevere for ten years to complete these memoirs?
This was a personal commitment that I had made to Gale and Jamie and indirectly to the Universal House of Justice as their memoirs was a response to the request of the Universal House of Justice. It was Christine's, my wife's, unwavering support and constant encouragement that sustained me throughout this project. After the passing of Gale and Jamie, I felt somewhat at a loss as to how to properly complete the chronicle of their many years of service after 1963, so in May 2015 I enrolled in an online course on writing biographies with the Wilmette Institute which provided me with the necessary information, understanding and encouragement to complete the memoirs. Over the last year I had the special privilege and wonderful experience of working with May Hoffman and Erica Leith at George Ronald to bring this project to fruition.
Baha'i Blog: What do you hope readers will take away with them after reading this book?
As was the wish of Gale and Jamie, I hope that the readers of these memoirs will gain a greater appreciation of this significant formative period of the development of the Faith and become ever more inspired in their service to the Cause after reading about the exemplary, dedicated services of Gale and Jamie.
Baha'i Blog: What other projects are you currently working on?
I am currently involved in organizing a local multi-belief initiative in Sooke, planning a travel teaching trip and delving once more into social and economic development.
Baha'i Blog: Thank you so much, Don, for sharing your story of how 'Sole Desire Serve Cause' came to be!
Sole Desire Serve Cause can be purchased from George Ronald here. If you're curious to know more about the Knights of Baha'u'llah, I wrote about them briefly in this Baha'i Blog article.
Posted by
In her innermost heart, Sonjel is a stay-at-home parent and a bookworm with a maxed out library card but professionally she is a museologist with a background in English Literature. She currently lives on Prince Edward Island, an isle in the shape of a smile on the eastern Canadian coast. Sonjel is a writer who loves to listen to jazz when she's driving at night.
"*" indicates required fields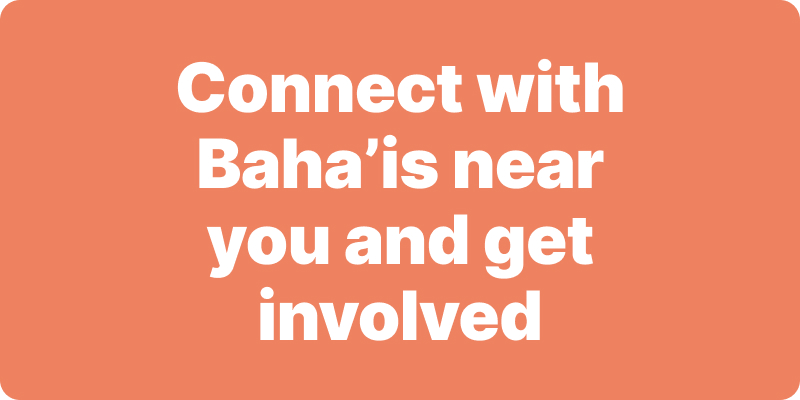 Join activities, celebrations, study groups, spiritual empowerment and education programs for young people, and more.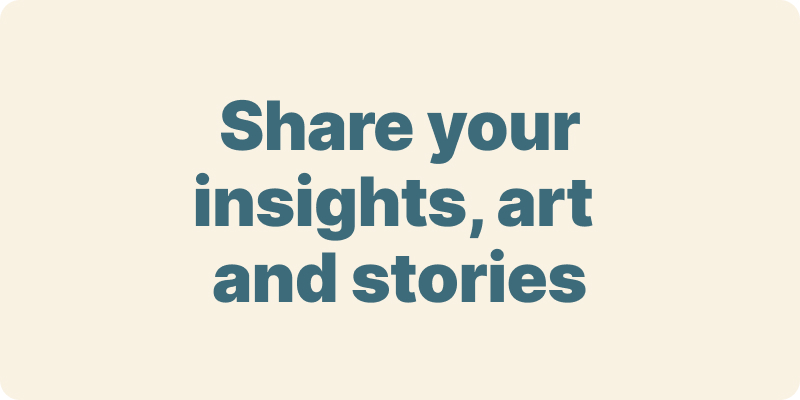 The arts and media have a critical role in how we share our community experiences. We've got resources, projects and more to help you get involved.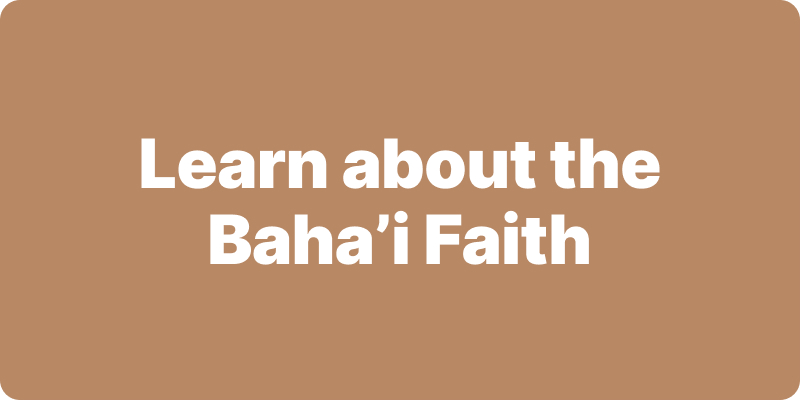 Baha'i beliefs address essential spiritual themes for humanity's collective and individual advancement. Learn more about these and more.
We acknowledge the Traditional Owners of country throughout Australia.

We recognise their continuing connection to land, waters and community. We pay our respects to Aboriginal and Torres Strait Islander people and their cultures; and to elders both past and present.
Baha'i Blog is a non-profit independent initiative
The views expressed in our content reflect individual perspectives and do not represent the official views of the Baha'i Faith.
Visit the site of the
Australian Baha'i Community
and the Baha'i Faith Worldwide