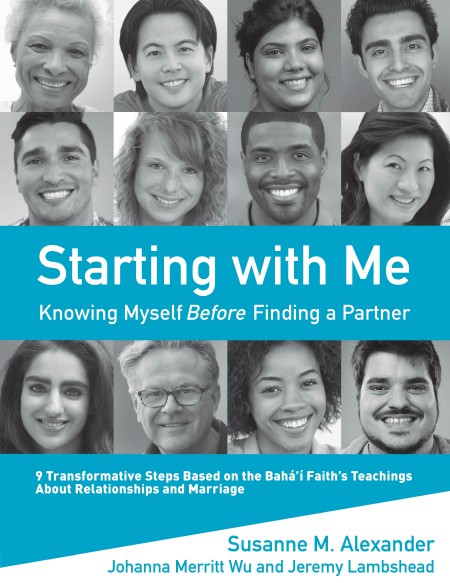 A new resource for anyone thinking about finding a marriage partner is hot off the presses! Susanne Alexander, Johanna Merritt Wu, and Jeremy Lambshead teamed up to write a book called Starting with Me: Knowing Myself Before Finding a Partner. Its tagline is "9 transformative steps based on the Baha'i Faith's teachings about relationships and marriage". This fantastic book is inspired by the Baha'i Writings and draws on the authors' collective experience as a marriage and relationship educator, psychologist, and writer respectively.
Susanne, Johanna, and Jeremy were happy to tell us how their book came together. Here's what they shared with us:

Baha'i Blog: What inspired you to put this book together?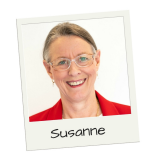 Many people have said to me that they can and do read the Baha'i Writings about marriage, which is vital, but they don't know what to do to apply them. So I try to offer practical application of the teachings whenever possible. Johanna and I worked together on editions of the Baha'i-based workbook Marriage Can Be Forever—Preparation Counts! We've noticed people don't tend to look for information about marriage until they're a couple. This seems later in the process than is wise. We wrote Starting with Me to help people prepare to be excellent marriage partners before they even meet a potential partner. Doing this vital self-preparation work can prevent a lot of problems further down the road. Readers can use the book to better understand their character, get it in good shape, assess their maturity level, engage in service, and build friendships—along with other steps to get themselves ready. This will put them in a better position to be a healthy partner to another healthy person.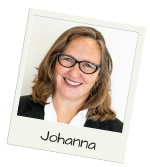 I'm an organizational psychologist, so a lot of my focus is on creating systematic processes that help people perform better in groups and in businesses. When Susanne and I co-authored Marriage Can Be Forever, we included some of that approach. Starting with Me is even more focused on helping potential partners think systematically—to better know oneself, consider the character of another, and examine how reasonable one's expectations are for a marriage partner. We can't really "design-a-spouse". We all have to be aware that people come with a mix of traits, and we need to be able to distinguish those that we find most central and important. We wrote these books not only to try to build stronger relationships, but also to prevent people who are not well suited from getting married. We are focused both on "relationship-building" and "bad-relationship-preventing".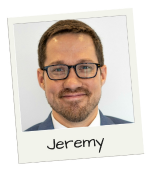 The unique approach of this book is probably what most inspired me to join this project. It draws on expert knowledge of relationships from psychology and other fields. However, it also correlates this knowledge with insightful Baha'i teachings on relationships, character, marriage, and marriage preparation—teachings that are unique in the world, as far as I'm aware. A third, equally crucial ingredient is the power of systematic self-reflection, which the book harnesses through tailored, time-tested questions and activities that allow the reader to personalize the concepts to their own situation and generate the knowledge they need to move forward.
I also found compelling the idea of doing this deepening and self-reflection before trying to find a partner. It's no secret that new attractions and budding relationships often bring a great deal of elation, making our thoughts and feelings soar. And yet, these powerful emotions—with their corresponding neurotransmitters in the brain—can make it difficult to anticipate character clashes likely to crop up down the road. We thought if people could do the book's self-assessments and reflect on the type of partner that would be good for them—in advance—they'd probably stay more grounded and make wiser decisions amidst the emotional rollercoaster of attraction, romance, and relationships. To me, this idea has a lot of merit, so it inspired me to come on board.
Baha'i Blog: What was something you learned in the process of creating this book?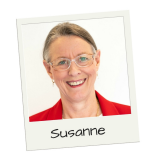 I thought nobody really bought or read books anymore. I had stopped making sure my website shopping cart worked well. I was only doing limited sharing with people about my passion. Jeremy and Johanna have challenged me, questioned me, and inspired me to get back in motion. I've also been in the mode of "only Baha'is will read books with the Writings in them". Having a diverse reading team, co-authors who are actively engaged with youth and young adults, and a commitment to writing in a way that is accessible to everyone has shifted my outlook and actions. We have also taken the approach of offering the Writings about relationships and marriage as a gift to all readers.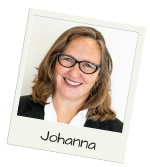 I continue to be grateful for my collaboration with Susanne. We interact professionally, personally, and with a focus on outcome, with an ease that I'm grateful for. We were both very eager to add Jeremy to the team, and his skills, insights, and flavor of writing increased the quality of the product. I learned with awe that the process of consultation is ever-available and always useful. I learned that I can work even harder than I thought I could. I learned that I can be very attached to some outcomes while being really flexible about other ones. I learned that there is always grace in these efforts of service—and we were surrounded by loving and helpful families throughout our efforts as well.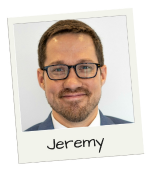 I learned that a high quality and quantity of meaningful content can be produced in a short amount of time when collaborators deeply believe in it, yearn to create a positive impact, work hard, make sacrifices, practice virtues throughout the process, and seek to always put Baha'u'llah's teachings into action, in a true Baha'i spirit of consultation and equality. The experience was instructive and truly inspiring. I'm grateful for all I've learned from Susanne and Johanna—in both word and deed. I also learned a lot about myself, by completing the book's exercises in the process. When I began writing down my answers, my thinking became clearer, and sometimes I realized my initial thoughts weren't necessarily true, were inconsistent with my beliefs, or were holding me back in some way. In this way, the exercises refined my self-knowledge and my thinking about and preparation for marriage.
Baha'i Blog: What do you want people to take away from this book?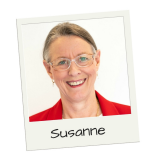 Hope, hope, and more hope. So many people have been hit by divorce themselves, or people they care about have divorced. They don't know that it's possible to have a really happy, fulfilling, amazing marriage. It's possible to prepare yourself, to learn how to be an excellent friend and partner. Baha'u'llah talks about marriage being a "fortress for well-being and salvation", and we want that opportunity for everyone who is willing to commit to creating it.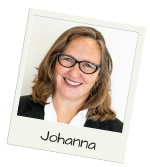 We also hope that people will take away a systematic way of obtaining self-knowledge—that they will find the worksheets, reflection questions, quotations, and activities useful for their growth. And we especially hope that the readers will create an even firmer foundation on which they can build a life partnership—stepping into their next relationship with a clearer vision of their future and a more developed character.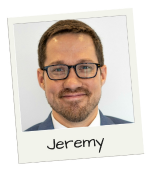 I want people to take away a tremendous amount of wisdom, inspiration, confidence, and assurance as they move forward. These will most likely come naturally from the clarity and empowerment the book offers. Clarity will come from putting our unexamined thoughts about relationships under the microscope of truth—gleaned from science and spiritual principles and insights. The clear knowledge gained from the book's exercises can help us more quickly discern viable potential marriage partners, from those who'd be unsuitable for us. This, in turn, empowers us to more quickly navigate to a healthy, happy marriage, which can wonderfully benefit families and communities.
I also hope people walk away understanding that relationship choices are best made not only with the heart, but also with the mind and soul, through conscious reflection and wisdom. Hopefully readers will feel empowered to know that when we are faced with uncertainty, drawing on relevant guidance from sacred writings, input from knowledgeable experts, and systematic reflection can help us generate the clarity we need and make our efforts more effective in the long run. In our view, all of this is good news!
Baha'i Blog: Where can this book be purchased/downloaded, etc.?
You can find the book here https://marriagetransformation.com/shop/starting-with-me/ and on Amazon here
Baha'i Blog: Thank you so much, Johanna, Susanne, and Jeremy and congratulations on putting this wonderful resource together!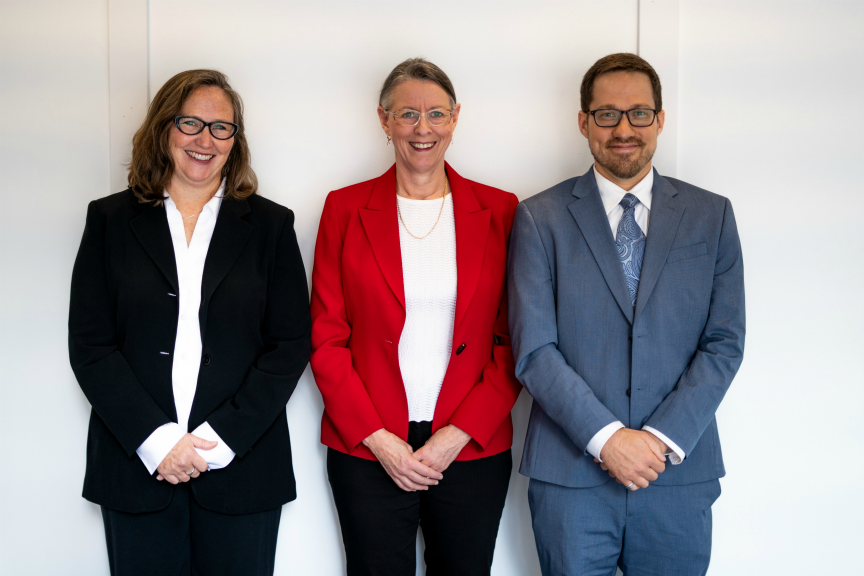 Posted by
In her innermost heart, Sonjel is a stay-at-home parent and a bookworm with a maxed out library card but professionally she is a museologist with a background in English Literature. She currently lives on Prince Edward Island, an isle in the shape of a smile on the eastern Canadian coast. Sonjel is a writer who loves to listen to jazz when she's driving at night.
"*" indicates required fields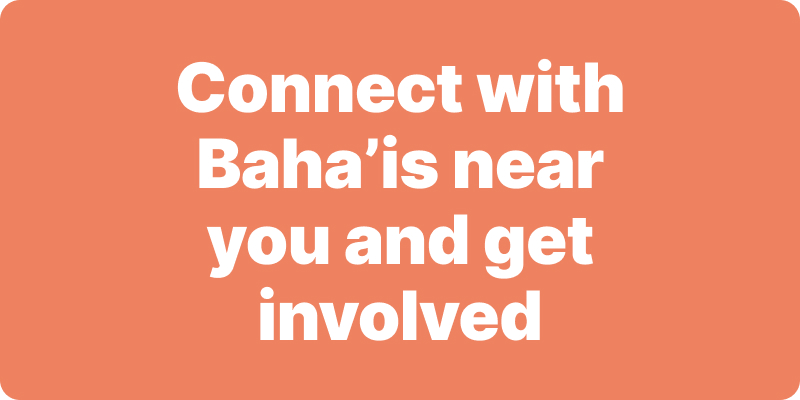 Join activities, celebrations, study groups, spiritual empowerment and education programs for young people, and more.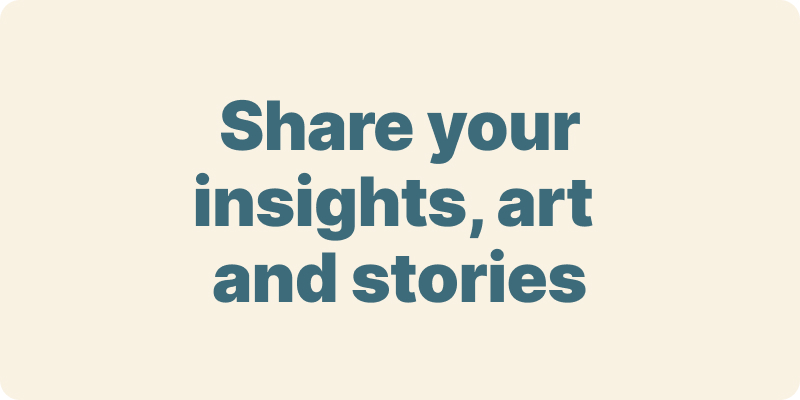 The arts and media have a critical role in how we share our community experiences. We've got resources, projects and more to help you get involved.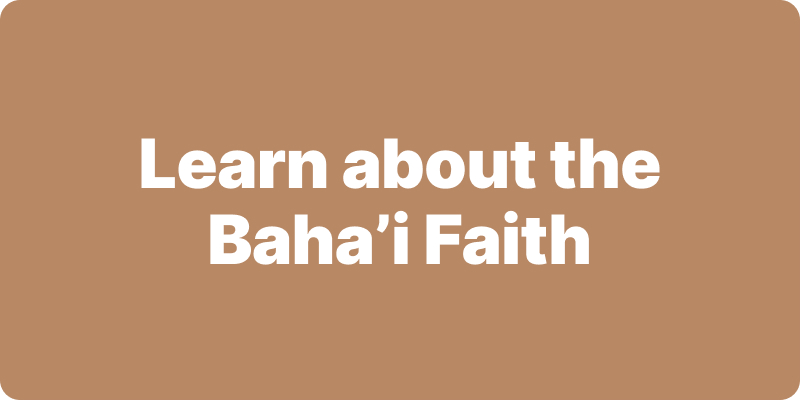 Baha'i beliefs address essential spiritual themes for humanity's collective and individual advancement. Learn more about these and more.
We acknowledge the Traditional Owners of country throughout Australia.

We recognise their continuing connection to land, waters and community. We pay our respects to Aboriginal and Torres Strait Islander people and their cultures; and to elders both past and present.
Baha'i Blog is a non-profit independent initiative
The views expressed in our content reflect individual perspectives and do not represent the official views of the Baha'i Faith.
Visit the site of the
Australian Baha'i Community
and the Baha'i Faith Worldwide