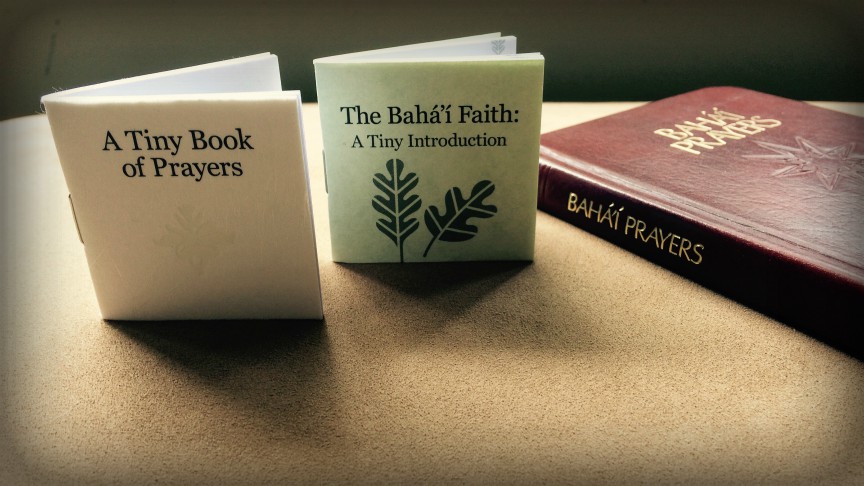 I'm sure I'm not the only one who is fascinated by tiny things. When I heard about Susan Engle's work, I was delighted. Her first project was a book called The Baha'i Faith: A Tiny Introduction, and tiny is exactly what it is! It fits in the palm of your hand. Recently, A Tiny Book of Prayers also became available and it is equally enchanting. Susan was happy to tell us more about her little books and I'm so glad she did! 
Before we begin, let me introduce Susan. Susan Engle earned a BFA in Theatre Arts from Denison University in 1972. She held an apprenticeship with the Metropolitan Opera in New York and has traveled throughout Europe and the United States as a soloist with various choirs. She has also worked as a stage manager for the New Mexico Symphony Orchestra. After her twin daughters were born in 1973, Susan began writing songs and poems for children, publishing more than 70 over the years, including the award-winning "Come and Sing" and "Loving Hands." Susan joined the staff of Brilliant Star in 1995 until her retirement. In 2012, she published Bahá'í Holy Days: Stories and Poems for Children with Jackie Mehrabi. But now we'd like to hear about her latest projects, tiny Baha'i books.
Baha'i Blog: Hi Susan! These books are darling! What was the inspiration to make them?
In 1917, Roy Wilhelm produced two small books to be used in the teaching work. They were called "Big Ben" and "Little Ben". He gave them to Baha'is gathered for a Ridvan celebration before the ninth Annual Convention in Boston that year. Abdu'l-Baha called the little books "exceedingly praiseworthy" and asked for one hundred to be sent to Him. Martha Root, whom Shoghi Effendi called an "exemplary advocate of the Baha'i Faith," carried many copies of "Little Ben" and "Big Ben" around the world as they were small enough that she could pack hundreds in her luggage.

When the Five Year plan was sent out, I was touched by the call to perform herculean efforts. I thought about what might help me in reaching out to others and recalled these little books written by Hand of the Cause Wilhelm. I wrote new text and produced "The Baha'i Faith: A Tiny Introduction," producing it in plenty of time to mark the 100th anniversary of the little books' first appearance at Ridvan in the United States.

A companion volume, "A Tiny Book of Prayers," is now available. Readers who memorize two or more of the nine prayers included in the new book can receive a tiny certificate as a reward for their effort.
Baha'i Blog: What was the process like to determine your own text for your tiny book?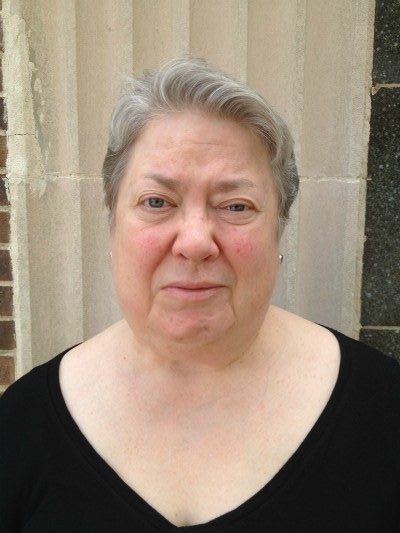 I was originally going to reproduce the Brilliant Star version of the little book that was printed in an issue of the magazine so that kids could cut it out, copy it, and make their own little books to give to friends. But I decided to make a version that was, in my eyes, narrative as well as factual. I had seen a copy of the Little Ben in the 1970s, but don't remember anything about how the material was organized and presented. I do remember that the one I saw was blue and had a gold nine on the cover. After I wrote to past editors of Brilliant Star, mentioning that I thought I'd write a new version rather than reprint, I prayed about what exactly to do and woke up the next morning and wrote the book. 
Baha'i Blog: How did you make them?
Finding a printer in the area who would produce one the size of the one in Brilliant Star, about 1 3/4″ square, proved impossible. But one printer did say that they could work with 2″ square. So I organized what I had written into a standard 32 pages and gave it to Rick Doering, the graphic artist at The American Baha'i, who had agreed to design the tiny book.
Baha'i Blog: How were they designed? How did you chose the font and type used?
Rick gave me three cover designs to choose from. We had talked about using images of seeds and trees as metaphor for planting the Faith in the hearts of the people who would receive them. So oak leaves and acorns are the motif and continued to the second book in the series, A Tiny Book of Prayers. To me, the font choice appears much like earlier editions of the Sacred Text printed in the U.S. and gives the book the respectful appearance that a description of the Faith deserves.
Baha'i Blog: How have they been received?
Irene Knight-Weiler wrote from Washington state: "Today at our Bicentenary planning meeting, we read the tiny book out loud to see if we wanted to include it in the envelope with our mailed invitations. The person reading it started to cry! We all were so moved."

An Area Teaching Committee in Oregon ordered 1,000 copies to inaugurate a new plan called "1,000 Friends Campaign." At the last Feast, they distributed the books to Baha'is around their area who will start spiritual conversations with new friends wherever they are.

A Bicentenary planning committee in North Carolina sent me this: "We plan on making the packaging (of the books into boxes) a community event, helping to build up excitement and making sure everyone has a role to play. We will have them in beautiful baskets, given out by children in the lobby as attendees leave the auditorium. Thank you so much for the lovely idea. It will make our Bicentenary events all that more special!"

Individuals and institutions from Norway to Canada to New Zealand, as well as from coast to coast in the U.S., have ordered thousands to use for their Bicentenary events and for individual and community teaching plans. It's beautiful to see the level of engagement of Baha'is from so many places to honor this special time in history and to take active steps to heal the escalating world problems with Baha'u'llah's healing Message. It's a little like having a ringside seat at a spiritual eclipse, making me think of these words: "All eyes are gladdened, for He Whom none hath beheld, Whose secret no one hath discovered, hath lifted the veil of glory, and uncovered the countenance of Beauty."
Baha'i Blog: I understand the tiny prayer book is now available too. Do you think you will make a whole series of tiny books?
Yes, a new prayer book is available. I had thought that the greatest gift we can give a person is something that can travel with them through all the worlds of God. If the reader of a tiny book memorizes at least two of the nine prayers, I will send them a tiny certificate via e-mail as a reward. I am thinking about more books, but the most important to me are these first two, as the reason for bringing them into being is solely to assist Baha'is with the herculean efforts that the Universal House of Justice has called us to take on. Other ideas are percolating for fun, such as a tiny coloring book, and tiny books of poetry especially for children. We'll see if these pipe dreams fill a need.
Baha'i Blog: Thank you so much for sharing about your wonderful tiny books, Susan! To order copies, please contact Susan at mytinybooks919[at]gmail[dot]com and keep an eye out for a soon-to-released website of her other works.
Posted by
In her innermost heart, Sonjel is a stay-at-home parent and a bookworm with a maxed out library card but professionally she is a museologist with a background in English Literature. She currently lives on Prince Edward Island, an isle in the shape of a smile on the eastern Canadian coast. Sonjel is a writer who loves to listen to jazz when she's driving at night.
"*" indicates required fields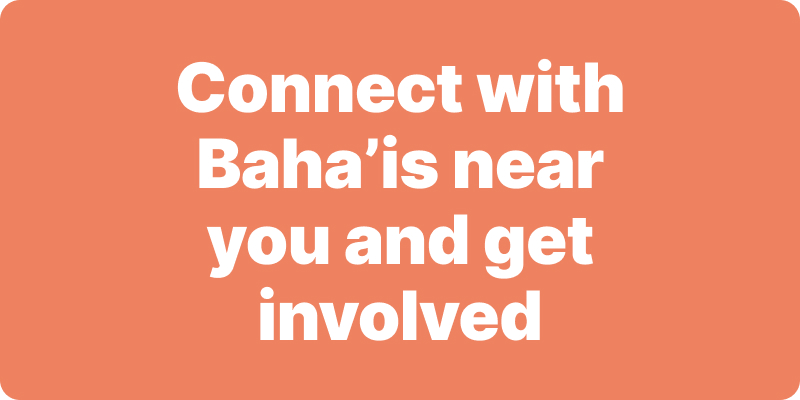 Join activities, celebrations, study groups, spiritual empowerment and education programs for young people, and more.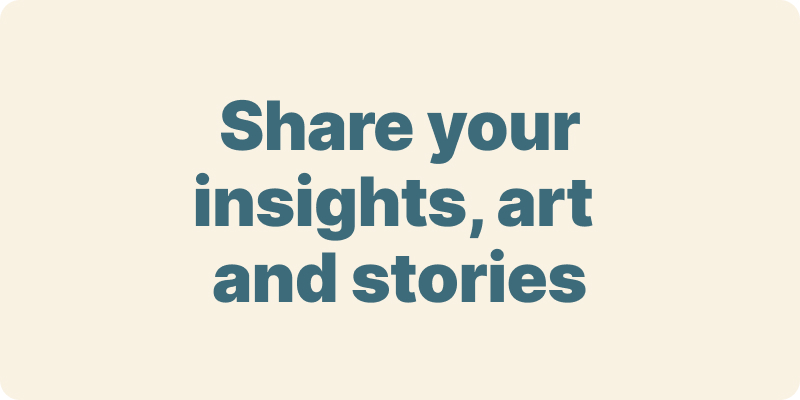 The arts and media have a critical role in how we share our community experiences. We've got resources, projects and more to help you get involved.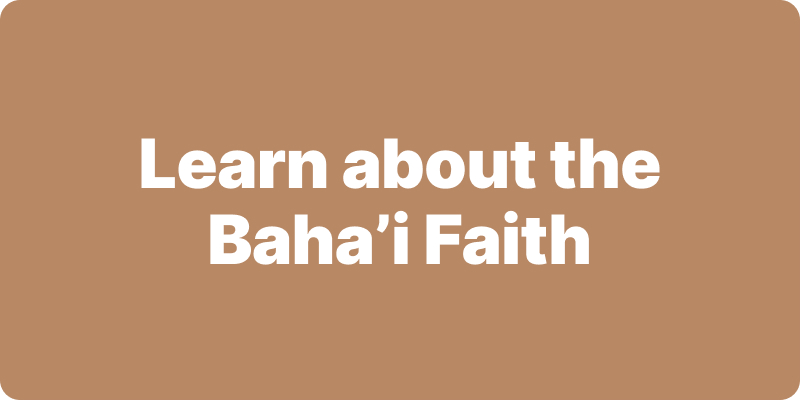 Baha'i beliefs address essential spiritual themes for humanity's collective and individual advancement. Learn more about these and more.
We acknowledge the Traditional Owners of country throughout Australia.

We recognise their continuing connection to land, waters and community. We pay our respects to Aboriginal and Torres Strait Islander people and their cultures; and to elders both past and present.
Baha'i Blog is a non-profit independent initiative
The views expressed in our content reflect individual perspectives and do not represent the official views of the Baha'i Faith.
Visit the site of the
Australian Baha'i Community
and the Baha'i Faith Worldwide