The Chosen Path: Tahirih of Persia and Her Search for God – A Book For Junior Youth
December 16, 2020, in Articles > Books, by Sonjel Vreeland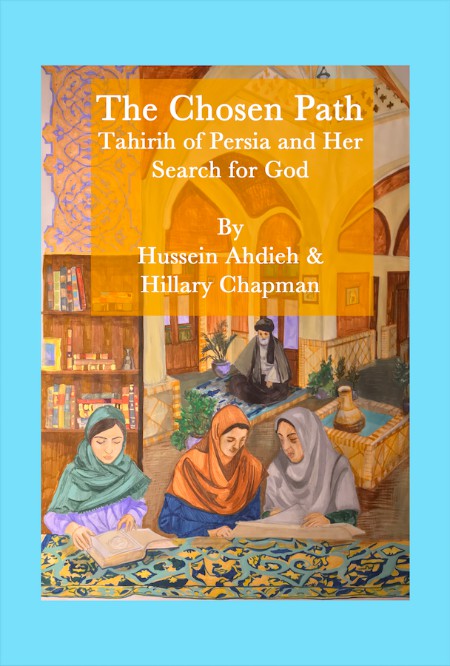 Not that long ago Hussein Ahdieh and Hillary Chapman wrote a scholarly work about Tahirih, the poetess and Baha'i heroine, called The Calling: Tahirih of Persia and Her American Contemporaries (you can read all about it here). They have now created a work about her for young readers. It is titled The Chosen Path: Tahirih of Persia and Her Search for God and it includes the artwork of Ivan Llyod and Simina Rahmatian (whose work you can see here on Baha'i Blog). We are much obliged to Hussein for taking the time to tell us about his new book. Here's what he shared:
Baha'i Blog: What inspired you to create this book?
Tahirih has been an inspiration for me all my life and for as long as I can remember. Learning more about her and sharing what I learn with others has been a big part of my life.

Tahirih, the Pure One, was a gifted teacher and was at the vanguard of spreading the Bab's teachings. She was the only female Letter of the Living. She unceasingly proclaimed the Babi Faith and brought a deeper understanding of its teachings to the rapidly growing number of followers. Her courageous act at the Conference of Badasht signaled a break with the past and is a key moment in the history of our Faith.

She wrote vibrant poetry that eloquently and powerfully gave voice to her spiritual longing and reflected the vitality of the new spirit of her age. She emerged as the only woman and the most outspoken of the Babi leaders. The authorities responded by having her murdered in the middle of the night. The memory of her life survives in her poems.
Baha'i Blog: What did creating this book mean to you personally?
When I started writing this book, three of my five grandchildren were junior youth. Given how important one's junior youth years are, it was essential that my grandchildren, as well as all junior youth, had ready access to a book that would deeply connect them to Tahirih – both to the details of her tremendous and short life and the significance of her contributions.

We wanted our book to be both accessible to young readers but also rich in details that perhaps junior youth had not yet learned from children's classes and from their families. Towards this goal, we included information about Tahirih's family background, as well as about the religious and social context of Persia in the early 19th century. Readers will learn about Mohammad and why the Qur'an is important, about the difference between Sunnis and Shi'a, and about the spiritual roots of the Babi Faith in the revolutionary teachings of Shaykh Ahmad. These are all concepts that I wanted my grandchildren and their peers to know.

I wanted young readers to follow her struggle to teach about the Bab's Revelation and get a feel for her indomitable faith and its effect on her listeners, especially those who were women. While the story of her life is told in the book, the reader learns, in parallel, about the dramatic life of the Bab and how His message of a new spiritual day of God galvanized the people of His time. Junior youth will be able to follow the intertwining threads of this story until the dramatic episode of her martyrdom, when she proclaimed "You can kill me […] but you cannot stop the emancipation of women."

The book closes with an appreciation of Tahirih's importance in history. Her example has inspired countless generations of women to extraordinary accomplishments.

One thing we are very excited about is the inclusion of "thought questions" with each chapter. These questions can help readers, parents, and animators highlight salient points and reflect on the broader questions the material raises and how it applies to our own lives.

We are also very pleased with the beautiful illustrations which we hope will help young readers visualize in their minds and hearts the time period in which Tahirih lived and served.
Baha'i Blog: Could you tell us a little bit more about its intended audience?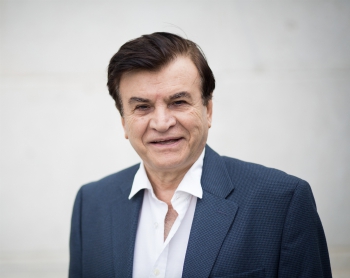 The story of Tahirih, one of the Blessed Bab's most significant Letters of the Living or Apostles, is intended for young readers. The book highlights Tahirih's deep quest for knowledge and understanding, and emphasizes themes of spiritual discipline, following one's own path, and courage in the face of great adversity.

We pray that this book will challenge young readers to think about how these themes might apply to themselves. This book reflects the emphasis of the Universal House of Justice to the important role of junior youth in this critical time in history. We hope that it will contribute to efforts by junior youth and those who love them to pursue their two-fold moral purpose – to strengthen their own spiritual lives and to be of service to others. We believe the book will also be useful for parents, teachers, animators, libraries and schools.
Baha'i Blog: As scholar of Tahirih's life and someone who is very familiar with her history, was there anything about her that you learned in the process of putting this book together? Anything unexpected or that surprised you in the process of writing the book?
In 19th Century Persia, women were wretchedly oppressed. Left uneducated, confined to menial tasks, expected to obey the demands and whims of their husbands, offered almost no choice in life. But in this darkness, one woman stood out and stood up as a force of things to come. As Tahirih's powerful story spread, many authors began to depict her as a heroic figure in scholarly treatises, books and plays. For example Orientalist Edward Granville Browne made this definitive assessment of Tahirih: "…the appearance of such woman as Qurratu'l-Ayn is in any country and any age a rare phenomenon, but in such a country as Persia it is a prodigy, her rare intellectual gifts, her fervid eloquence, her fearless devotion and her glorious martyrdom, she stands forth incomparable and immortal amidst her country-women. Had the Babi religion no other claim to greatness, this were sufficient-that it produced a heroine like Qurratu'l-Ayn." Lord Curzon in his book wrote an insightful passage about Tahirih; "Beauty and the female sex also lent their consecration to the new creed, and the heroism of the lovely but ill-fated poetess of Kazvin, Zerin Taj (Crown of Gold), or Kurrat-el-Ain (Solace of the Eyes),who, throwing off the veil, carried the missionary torch far and wide, is one of the most affecting episodes in modern history." 1 The statements from the writings of A.L.M Nicolas or the English explorer Sir Francis Edward Younghusband (1863-1942), and the British journalist Sir Ignatius Valentine Chirol, praised Tahirih as standing in contrast to orthodoxy's dim view of women.

The amount of attention that she received by western scholars and writers really surprised me.
Baha'i Blog: Thank you, Hussein!
Footnotes & Citations
Lord George Curzon, Persia and the Persian Question, p.497[↩]
Posted by
In her innermost heart, Sonjel is a stay-at-home parent and a bookworm with a maxed out library card but professionally she is a museologist with a background in English Literature. She currently lives on Prince Edward Island, an isle in the shape of a smile on the eastern Canadian coast. Sonjel is a writer who loves to listen to jazz when she's driving at night.
"*" indicates required fields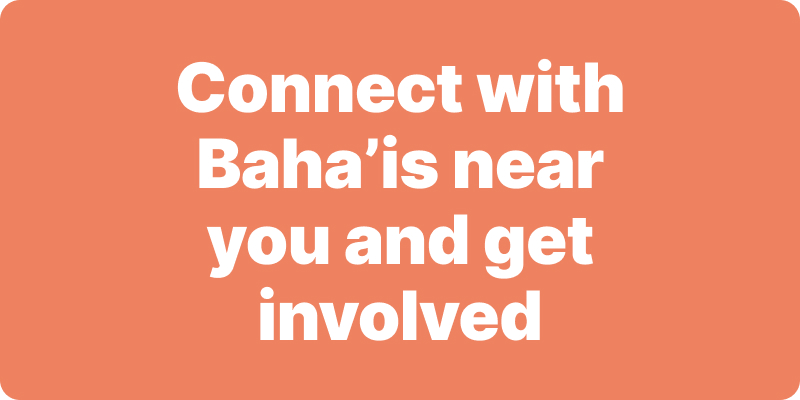 Join activities, celebrations, study groups, spiritual empowerment and education programs for young people, and more.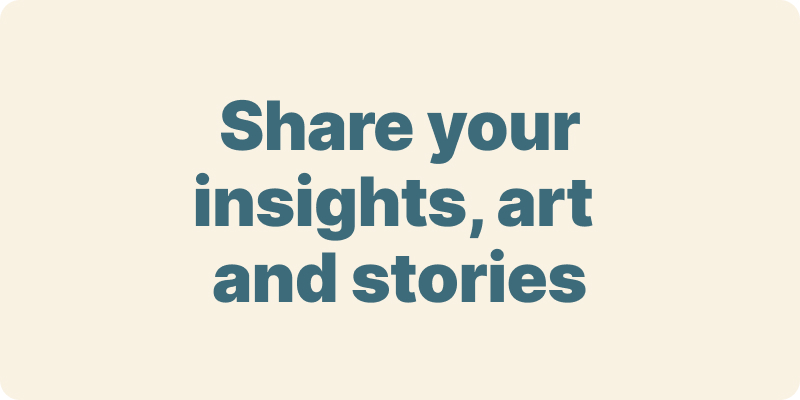 The arts and media have a critical role in how we share our community experiences. We've got resources, projects and more to help you get involved.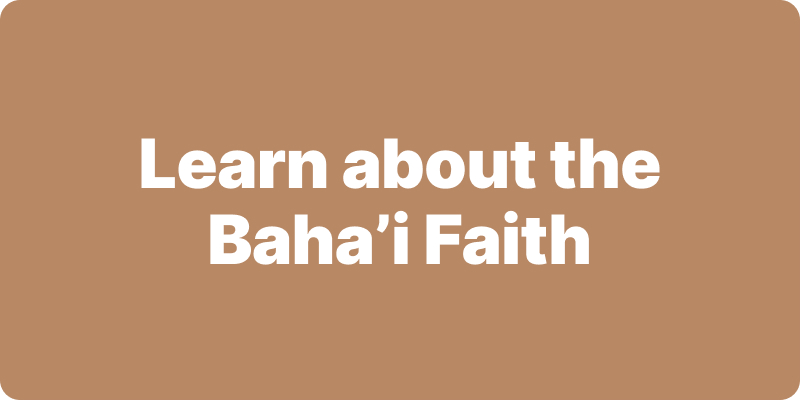 Baha'i beliefs address essential spiritual themes for humanity's collective and individual advancement. Learn more about these and more.
We acknowledge the Traditional Owners of country throughout Australia.

We recognise their continuing connection to land, waters and community. We pay our respects to Aboriginal and Torres Strait Islander people and their cultures; and to elders both past and present.
Baha'i Blog is a non-profit independent initiative
The views expressed in our content reflect individual perspectives and do not represent the official views of the Baha'i Faith.
Visit the site of the
Australian Baha'i Community
and the Baha'i Faith Worldwide