The Life of Laura Barney – A Biography of the Compiler of 'Some Answered Questions' & Champion of Oneness
August 24, 2022, in Articles > Books, by Sonjel Vreeland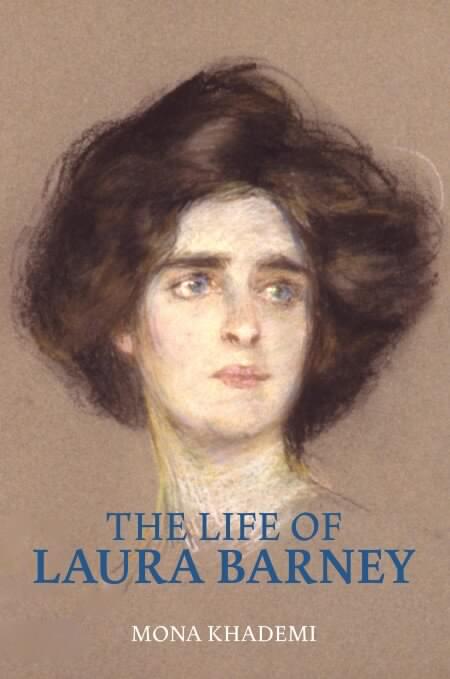 A beautiful new biography of Laura Barney has been released by George Ronald Publisher. Written by Mona Khademi, this book covers the life of an awe-inspiring woman from her childhood, to her travels and accomplishments with her husband Hippolyte Dreyfus-Barney, to the causes she championed after his passing.
Mona graciously agreed to tell us all about this new book and how, after many years of research, it came to fruition:
Can you tell us a little about yourself?
I was born in Tehran, Iran. I received my bachelor's degree from Pahlavi University (today's Shiraz University) and a master's degree in Arts Management from American University in Washington, D.C. I also have done extensive work towards a PhD at the Imperial College, London.

As an independent researcher, I have presented my research papers and talks at national and international conferences in Europe, Canada, and the United States. Several of my papers and the proceedings of the conferences have been published in English and in Persian. I have written chapters for books and a small book called Heavenly Attributes.

I live in Washington, D.C., and work as an arts management consultant.
Can you tell us a little bit about this wonderful new biography?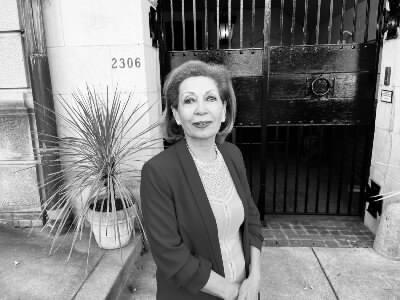 This biography is based on 21 years of research! It started in 2000 and continued even until the manuscript was being edited for publication. I found her life story intriguing. The research about her life became my passion and was constant in my daily thoughts. I never got tired, and my passion only increased as I moved forward. As a researcher, I admired the fact that she was precise, detail-oriented, and had saved all her documents, letters, and even invitations.

Laura Barney is well known to Baha'is as the person who compiled the book Some Answered Questions, but little has been known about the details of her life.

I researched in several archives in France, the US, England, Switzerland, and Israel. I interviewed several people who had met Laura Barney and got permission from a private library to see her correspondence with her sister Natalie.

This is Laura Barney's full biography. In the introduction to a drama that Laura published, she wrote: "Introductions should often be divided into two unequal parts: one for the reader of little patience; the other for the heroic investigator." In that spirit, this biography is both for the reader of little patience who can select the parts that she/he likes and for the heroic investigator who wants to know everything about Laura's life.
What inspired you to tell Laura Barney's story?
I don't think I was inspired; I was just curious at the beginning! Laura Barney, together with her sister Natalie, inherited their mother's home in Washington, D.C. The sisters donated the house in 1960 to the Smithsonian Institution, a group of museums and education and research centers. It was in 2000 when the house was being sold and its contents auctioned off that I got interested. I lived on the same street and was curious to see if there were any materials and documents about the Baha'i Faith left in the house. I visited the house and attended the auction but didn't find much. However, I discovered that over thirty boxes were sent to the Smithsonian Archives. I became curious and visited the Archives and spent hours going over every paper in the boxes. I found a lot of interesting information about her, however not much of historical value for the Baha'i Faith. I did find an envelope with Abdu'l-Baha's handwriting. I took pictures of the important documents about her life. That is when I started my research and digging about her life which has continued, even now after the publication of her biography!

I knew of her most imperishable contribution, Some Answered Question, which is the book she compiled of answers to her questions posed to Abdu'l-Baha, which was translated into forty languages and was revised and reprinted in 2014.

I was very interested in learning more about the details of her life and initially found few. Later, I found that her life story had interesting events and characters in it. She had numerous visits with the Master in Palestine (today's Israel), hosted Him in Paris, and spent time with Him in Thonon-les-Bains, France, London, and Washington, D.C. She was close to Shoghi Effendi since his childhood, Ruhiyyih khanum as well as prominent Baha'i scholars such as Abu'l-Fadl and Sadr'l-Sudur. She had interesting family members: her mother Alice Pike Barney, who was a philanthropist, artist, and patron of the arts; her sister Natalie Barney, who was a writer, salonist, and poet in Paris; and her husband Hippolyte Dreyfus, the illustrious leading Baha'i scholar, and the first Frenchman who became a Baha'i. I realized from the beginning that her life story would attract diverse groups of people.

The possibility of talking about her at a diversity of venues given her social status further encouraged me continue my research. I have already given talks at several venues and have invitations to give talks at Smithsonian Associates, National Portrait Gallery of Arts and Washington Arts Club. Laura's story, and her faith and achievements, will reach large groups of people.
What was something you learned in the process of compiling this book?
I learned not to give up. If you have a goal, you must have perseverance to achieve it. I faced many obstacles before and during publication, but my final goal was to see her biography in book form. I am glad that this goal was achieved.

Then I also learned a lot from her example. Laura Barney embodied steadfastness and perseverance throughout her life. She accepted the Baha'i teachings and made its principles central in her life. Her beliefs in the rights of women, the brotherhood of all mankind, universal peace, eradication of prejudice, and of racial unity were formed because of the teachings of her faith. Her actions were reflections of what she believed deeply, and she devoted her life to them. She had an outward-looking approach. She internalized the Baha'i principles and became active with like-minded organizations, especially those that promoted these principles. She was active with the League of Nations, the United Nations, and the International Council of Women for several decades.

Laura Barney's contributions to humanity in the spheres of public and spiritual arenas were noteworthy.

She also moved easily between her two worlds: that of her wealthy and flamboyant family and that of her Baha'i life. When others would have left one world for the other, she moved gracefully between the two––the worlds of the rich and poor, and between the fashionable summer resorts of Europe and America and visits to the prison city of Akka!
What can we learn about Laura Barney as it relates to service to humanity?
I believe Laura Clifford Dreyfus-Barney has a unique place in the Baha'i Faith. This distinguished woman, born into wealth and privilege, was enthralled by Abdu'l-Baha's heavenly attributes and her life thus became one of service to humanity. She devoted her life from a very young age "to improving human relations, bringing together people of the different races, classes and nations." 1

The compilation of Some Answered Questions remains her greatest accomplishment and one that "achieved immortal fame" for her. 2 Shoghi Effendi refers to Laura Barney's work as an "imperishable service" to be transmitted to "posterity." 3
Thank you, Mona, for taking the time to tell us about this wonderful work.
The Life of Laura Barnley is available for purchase from Bahaibooks.com.au in Australia, from Amazon and from a variety of book retailers.
Footnotes & Citations
The Baha'i World, vol. 16, p. 535[↩]
The Baha'i World, Vol. XVI, p. 535, from the Message of the Universal of House Justice on her passing[↩]
Shoghi Effendi, God Passes By, p. 260[↩]
Posted by
In her innermost heart, Sonjel is a stay-at-home parent and a bookworm with a maxed out library card but professionally she is a museologist with a background in English Literature. She currently lives on Prince Edward Island, an isle in the shape of a smile on the eastern Canadian coast. Sonjel is a writer who loves to listen to jazz when she's driving at night.
"*" indicates required fields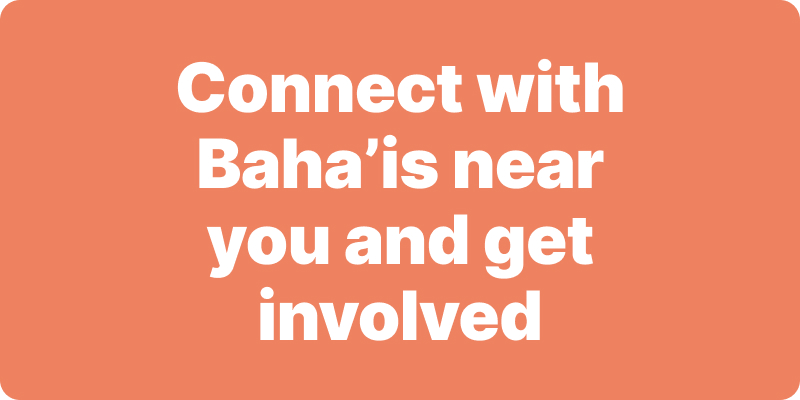 Join activities, celebrations, study groups, spiritual empowerment and education programs for young people, and more.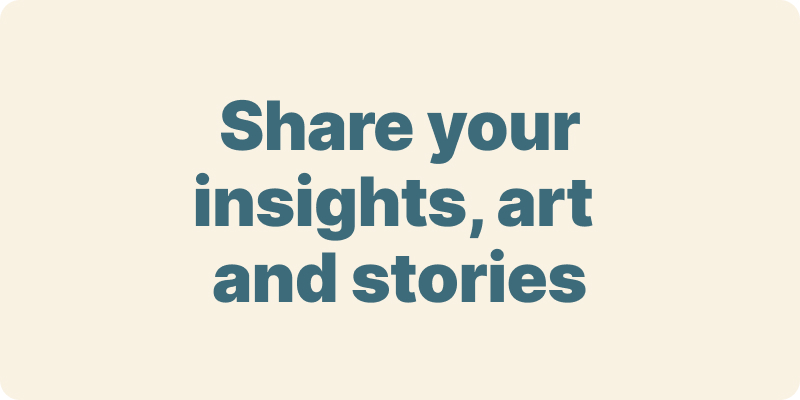 The arts and media have a critical role in how we share our community experiences. We've got resources, projects and more to help you get involved.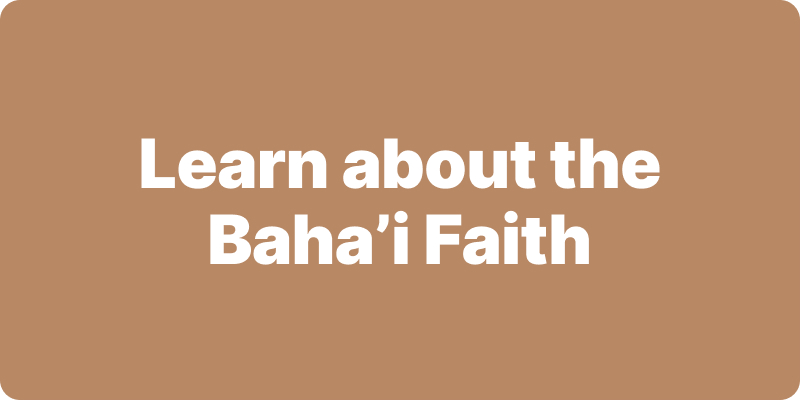 Baha'i beliefs address essential spiritual themes for humanity's collective and individual advancement. Learn more about these and more.
We acknowledge the Traditional Owners of country throughout Australia.

We recognise their continuing connection to land, waters and community. We pay our respects to Aboriginal and Torres Strait Islander people and their cultures; and to elders both past and present.
Baha'i Blog is a non-profit independent initiative
The views expressed in our content reflect individual perspectives and do not represent the official views of the Baha'i Faith.
Visit the site of the
Australian Baha'i Community
and the Baha'i Faith Worldwide