Authoring and illustrating a book is no small achievement, much less a whole series! I'm truly humbled and happy to interview Corinne Randall about her Baha'i-inspired children's book series called The Misfits. Here's what she shared with us about her books, the process behind creating them and publishing them:
Baha'i Blog: Can you tell us a little about yourself?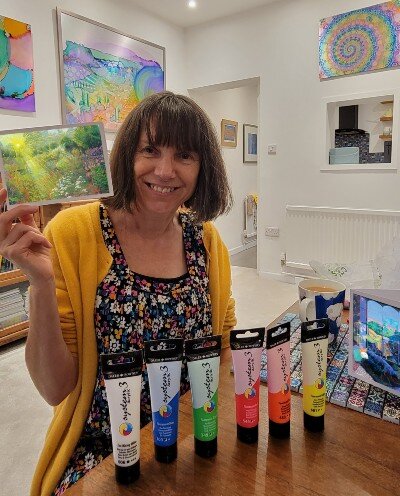 I am a UK Bristol based visual artist who has just written and illustrated a series of children's books called The Misfits. I studied for a degree in printed textiles before becoming a Baha'i, about 30 years ago. My main inspiration to become a Baha'i was the confirmations and synchronicities that set my heart on fire when I illustrated the Baha'i Writings. Later on I did a Masters in multi-disciplinary printmaking whilst running colour themed devotionals in a counselling centre and created a series of books from these sessions called Colour Meditations. Just as there are three ways to know God, through the Word of God, inner meditation and the natural world of creation, my artistic practice has followed three inter-related directions. Books incorporate the word of God, landscape painting uses nature and abstract art which starts from within relates to inner meditation. The power of the abstract pieces comes from the essential qualities of the process which leaves room for colour to resonate. At the moment these are large scale pieces using alcohol inks on aluminium panels. Visit www.corinnerandall.co.uk to see my artwork and pictures of a large scale mural I painted on a prominent inner city building called "Waves of one Sea", with a message of unity for the residents of Bristol coming out of lockdown.
Baha'i Blog: Could you please tell us a little about your book series, The Misfits?
The Misfits is a series of children's books inspired by the Baha'i Writings, based around a range of nine characters. Each story tells how the character transforms and turns their weakness into a strength, to earn a gem of virtue. The Earth is one of the characters; a doctor gives the Earth some medicine and the medicine comes up out of volcanoes under the ocean and they solidify into sentences which inspire the people to work together to heal the earth. Other characters such as the Shy Fish, Mr Blob and The Balloon Man become immersed in this ocean and the sentences transform them. There is also a story about Life after Death, Growth towards the Light, Mindfulness and Divine Inspiration. They can be bought from Baha'i Books UK or from Baha'i Books Australia or through Baha'i Bookstore (USA).
Baha'i Blog: What inspired you to write them?
I was at a Holy Day event and a friend suggested that there was a need for more Baha'i-inspired children's books. Parents had said this to me previously but the inspiration had never come. Over this weekend however, and never again since, my imagination found nine stories which I believed in enough to commit the next five years of my life to illustrating and producing. They loosely grew out of the Colour Meditation books and expanded on a few of the quotes. They also explore some of the challenges which I encountered as a child, such as shyness. Further inspiration came from going on pilgrimage and in the final story all the characters go together on a journey to Mount Carmel.
Baha'i Blog: Who is your target audience?
The messages behind them are very deep but presented in a simple and engaging format — most suitable for ages five-eight but adults also find them moving. The illustrations can move the story forward without the words so for younger children the parent can tell the story in a way that their child could relate to and use as a tool to generate uplifting conversations. My three year old nephew already enjoys that last book because of the pirate ship. I have been told that they are calming and therefore good for bedtime reading. They contain gentle lessons and virtues to learn. I want to make the books available to as wide an audience as possible and therefore have priced them at £20 for the full set of nine.
Baha'i Blog: How do you manage to make your books so affordable?
I have done this by bulk buying which I could afford because of inheritance from my wonderful parents. I have also been greatly helped by Stephen Vickers who has built up a world-wide distribution network and Masoud Yazdani, a local Baha'i with a publishing company that specialises in academic journals. It also helps to have a newly boarded attic and a sister who invented a trolley system to get the boxes of books up there.
Baha'i Blog: Do you have any other books?
I have produced a range of other titles published by Intellect. Some illuminate the Baha'i Writings such as The Hidden Words available in English or the original Persian and Arabic. Also the Seven valleys, Create in me a Pure Heart, a prayer book and a book about the next life called The Eternal Soul. Essential Insights is a series of twelve themed books of Baha'i writings. Horizon of the Unseen and Colour Meditations incorporate inspiring quotes from a wide range of spiritual traditions. All my books encourage mindfulness whilst reading as the full colour backgrounds or illustrations relate directly to the words and slow down the reader with a gentle transition of imagery.
Baha'i Blog: What was something you learned in the process of creating The Misfits?
These were the first books which I had written myself rather than simply compiling. If you can write and illustrate it helps the process because you can visualise the images as you construct the storyline. I learnt how to draw very loosely with marker pens and therefore leave space for the spirit to guide the drawing process and to inject energy and life into the characters and their expressions. Sometimes my studio would be covered with sheets of paper from the failures and then suddenly I found the focal point of the image. Once I had this it was easier and I would enjoy building up the composition around the key feeling which I was communicating. I also learnt how to use the stories to generate creative workshops for children to do after story telling zoom sessions during lockdown.
Baha'i Blog: What words of encouragement might you have for other aspiring Baha'i authors?
God is guiding you. Take one step at a time and follow the inner direction. If you look at the whole project it can seem daunting and there will be many hurdles. Simultaneously carry within yourself a vision of the final end goal you are inspired to reach. The task is massive but you will get there eventually and the process will imbue your life with meaning.
Baha'i Blog: Thank you, Corinne, for taking the time to share this with us.
You can purchase The Misfits from book retails or from Baha'i Books Australia here: bahaibooks.com.au/collections/the-misfits
Posted by
In her innermost heart, Sonjel is a stay-at-home parent and a bookworm with a maxed out library card but professionally she is a museologist with a background in English Literature. She currently lives on Prince Edward Island, an isle in the shape of a smile on the eastern Canadian coast. Sonjel is a writer who loves to listen to jazz when she's driving at night.
"*" indicates required fields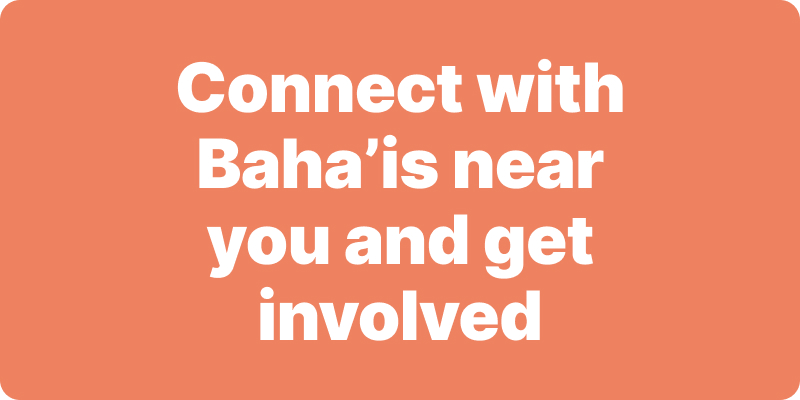 Join activities, celebrations, study groups, spiritual empowerment and education programs for young people, and more.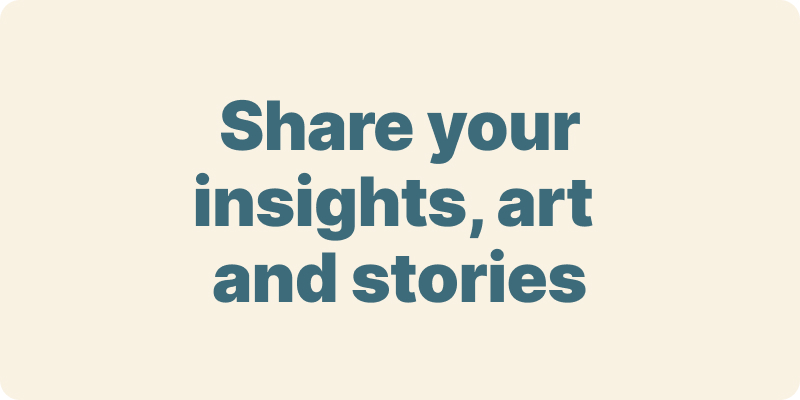 The arts and media have a critical role in how we share our community experiences. We've got resources, projects and more to help you get involved.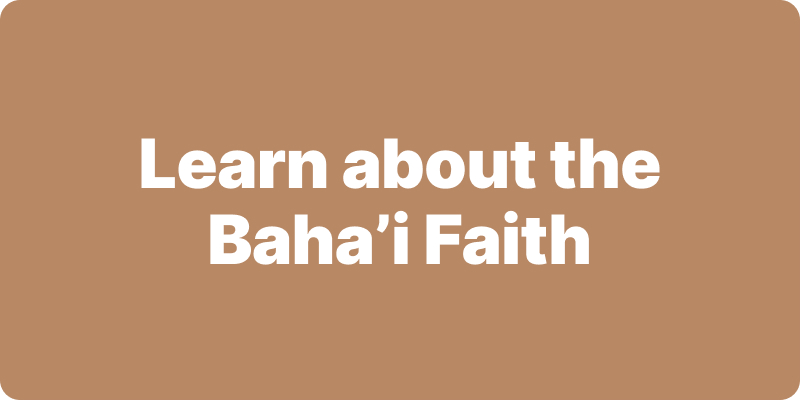 Baha'i beliefs address essential spiritual themes for humanity's collective and individual advancement. Learn more about these and more.
We acknowledge the Traditional Owners of country throughout Australia.

We recognise their continuing connection to land, waters and community. We pay our respects to Aboriginal and Torres Strait Islander people and their cultures; and to elders both past and present.
Baha'i Blog is a non-profit independent initiative
The views expressed in our content reflect individual perspectives and do not represent the official views of the Baha'i Faith.
Visit the site of the
Australian Baha'i Community
and the Baha'i Faith Worldwide