Together, Even When We're Apart – A Children's Book About Serving Others & the Pandemic
March 17, 2021, in Articles > Books, by Sonjel Vreeland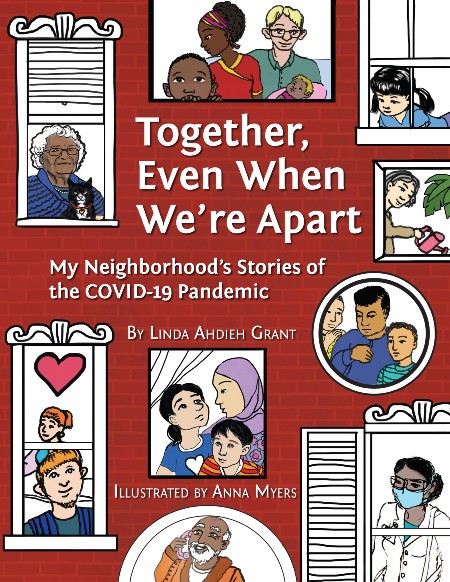 I interviewed the dynamic duo, writer Linda Ahdieh Grant and illustrator Anna Myers, previously on Baha'i Blog about their children's book I Love My Name (you can read the interview here). Arising to meet the needs of our age, they have partnered up again to create a children's story book called Together, Even When We're Apart. Its subtitle is "My Neighborhood's Stories of the COVID-19 Pandemic", which offers us a glimpse of what to expect in its pages.
Linda and Anna graciously agreed to tell us about their latest project, how it came together, and what they hope it will offer children and their families. Here's what they said:
Baha'i Blog: What inspired you to write this book?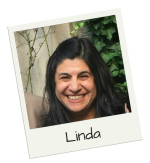 We initially got the idea to write a book about COVID-19 in the spring of 2020 in response to a contest announcement to create a children's book to help explain COVID-19 to children. By the time we found out that we didn't win the contest, we were super excited about the endeavor and decided to move forward with it anyway.
Throughout the time that we were working on the project, Anna and I were experiencing the pandemic first-hand together with our families and our neighbors and, like people all over the world, we were having all kinds of conversations – about how to keep everyone safe, about how to help others, and about what would happen next. Both Anna and I felt really fortunate that during this time, the Universal House of Justice wrote several amazing letters to Baha'is all around the world to assure us of prayers, to share encouragement and love, and to give guidance about how the Baha'i community was responding and could further respond. We found the themes and concepts of these letters to be tremendously comforting and also clarifying — themes about hopefulness, about service to others, about manifesting unity and solidarity in action, about the cultivation of spiritual qualities needed during a crisis, about bending our minds to the needs of our communities, and about how the pandemic could give us insight and appreciation of our inherent oneness and interdependence.
One of these letters was sent on Naw Ruz, the first day of the Baha'i New Year, and right around the time that schools were closing in our city. Two sentences from this letter touched my heart deeply and directly inspired the plot and spirit of the book: "Seldom has it been more evident that society's collective strength is dependent on the unity it can manifest in action…" And later in the letter: "May your minds be ever bent upon the needs of the communities to which you belong, the condition of the societies in which you live, and the welfare of the entire family of humanity, to whom you are all brothers and sisters."
Inspired by the vision of the Universal House of Justice in this and other letters, as well as stories of solidarity and service from around the world, Anna and I decided to integrate these themes in a way that was meaningful and accessible for a child, in addition to sharing knowledge about COVID-19.
Baha'i Blog: Can you tell us a little bit about the book?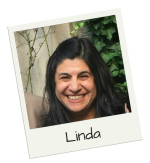 The protagonist of the story is a seven year old boy named Amari who is living during the pandemic in an apartment building and staying connected (and actually getting more connected!) with his neighbors who are sharing a similar circumstance. Through his eyes, we learn about the lives of his neighbors and we see how Amari has emerged as a compelling force of unity in his building, rather than just being a bystander. Everyone in his community is both together and also is stronger because they are thinking of others before themselves and drawing strength from their unity. Amari shares with us how everyone (including himself) is striving to manifest unity in action — from making masks for others, to bringing friends together virtually to pray together, to sharing food, to making phone calls to someone living alone, to working to develop a vaccine, and more.
Our family lives on a super friendly cul-de-sac in a warm and loving neighborhood and it was really fun to bring in little details from our own lives this past year into the book, for example, reading with my niece every day at 1pm via video conference and all of the fun games and activities our two kids did together. And even though we haven't been inside our friends' and neighbors' homes for almost a year, our family has felt unparalleled solidarity with others through meaningful conversations, service projects of all kinds, a weekly devotional gathering for children (that didn't miss a single week all year), porch drop-offs of food, neighborhood children's classes, car washes, special devotionals for Easter and Christmas, cross-age reading and tutoring and more.
There was loads of sweet service going on all around us – locally and around the world and this kept us inspired throughout the year. Children in a neighborhood children's class we participate in engaged in service all year long and their spirit inspired me every day. Some of the projects included sponsoring a warm accessory clothing drive complete with signs all round the neighborhood, decorating posters to be used as "backgrounds" for children doing school from home, making cookies and Halloween treat bags and Christmas stockings for friends living in a shelter that serves families experiencing homelessness, writing cards to seniors in a nursing home, and so much more! They also started a pen pal letter exchange with children in Addis Ababa, Ethiopia where we used to live.
Baha'i Blog: Have you heard how the book is being received and used?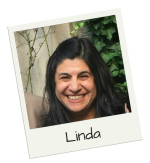 We wanted the book to be inspiring of service and also to be practical. So in addition to writing about Amari preparing food for his neighbors and calling them to share funny jokes, we tried to also think of all the public health strategies that children are hearing that are important during the pandemic to keep everyone safe — like hand-washing and wearing masks — and we created stories to support those efforts. It was a tremendous joy to hear from one parent that after reading the book, her child is so excited to wash his hands! Some friends have shared with us that they are donating copies to libraries and one person told us that another good place for the book could be in the waiting rooms of the school nurse's office.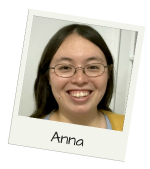 We were fortunate to have some friends give us feedback throughout the process, to help give an idea of what would be helpful to families. We would love to hear more about how the book is being used on the Facebook Page: https://www.facebook.com/oneheartbooks
Baha'i Blog: What was the process like of collaborating together on this project from a distance?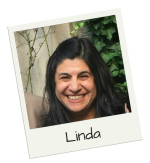 Collaborating with Anna on this endeavor was a true gift during this past year, one that I will always treasure. The illustrations she created evoke so much joy and love, and when I look at the expressions on Amari's face, I feel like I am experiencing his joy, his sadness, and his love of serving others. We have received so much positive response about the diversity of the characters. I think for the book's audience, which is elementary age children, the illustrations have really captured the hearts of these young and tender souls. Anna and I were in touch with each other constantly — sometimes in the morning, afternoon and evening. She became part of my community and through our service in working on this project, I feel like our bond of unity strengthened tremendously.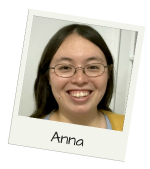 I feel the same way! It's funny, we still haven't met in person — but we are so connected now! 
Baha'i Blog: It features a wonderful cast of characters! Could you tell us a little bit about them?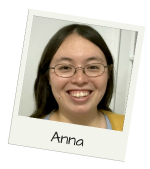 The pandemic has affected everyone—young and old, families, people living alone, and from all walks of life—so we hoped to have the characters in the book represent that, though it is all stories told from Amari's perspective. Some of the characters' stories changed as well while we were working on the book; we originally had one character pass away from COVID-19, but we had feedback early on that it was too sad for the kids, so that character's story now has a more hopeful tone.
We've imagined backstories for many of the characters, like their favorite colors or hobbies, their families and friends, professions. Some of these things are written in the story, some shown in the illustrations.
For example one of the characters, Mrs. C — we imagined she was an award-winning chef who loved to travel before she retired—sharing stories with Amari and the other kids in the building. As a youth there were elders I looked up to, and I loved hearing their stories, so she's a bit inspired by them. Each of the children has a favorite color or two, so I used those colors for their clothing throughout.
Baha'i Blog: What was the illustration process like?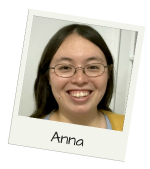 Linda wrote such vivid glimpses into the lives of these characters—it made it a joy for me to imagine what that particular moment for each character might look like. For the design of the characters I was inspired by dear friends or family, or the characters were loosely inspired by people I've met day-to-day. My son (now age four) posed for one of the kids, a few friends posed for other characters. My family has been fortunate to live in Queens, NY for a number of years now—one of the most diverse places in the US—which has been wonderful. Taking a walk around our neighborhood you can hear three or more languages spoken by people passing by. I wanted to reflect some of that beautiful blending of cultures in the illustrations of the community in the story. For the illustration process, I would read Linda's story about the character, then I would sketch out ideas for a scene, and showed them to Linda— once Linda gave the "okay" I scanned the sketches and painted them digitally, and added a watercolor texture to give the illustrations more life. Then I'd send them to Linda for another look, etc. until they were complete.
Baha'i Blog: What do you hope readers will take away with them, long after they've read the last page?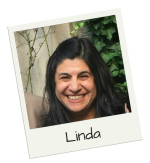 We hope each reader will take away that each of us can make a meaningful difference in the lives of others, that communities can be resilient and strong, that unity can manifest itself in action, and that this health crisis will eventually pass and that it will help us better understand our interdependence with one another. 
Baha'i Blog: Thank you for taking the time to share this with us!
You can purchase a copy of Linda and Anna's book here on Amazon: Together, Even When We're Apart
You can also watch a trailer for the book here:
Posted by
In her innermost heart, Sonjel is a stay-at-home parent and a bookworm with a maxed out library card but professionally she is a museologist with a background in English Literature. She currently lives on Prince Edward Island, an isle in the shape of a smile on the eastern Canadian coast. Sonjel is a writer who loves to listen to jazz when she's driving at night.
"*" indicates required fields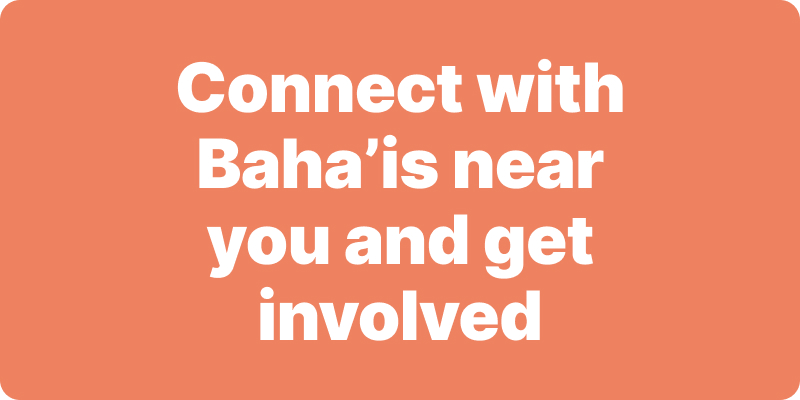 Join activities, celebrations, study groups, spiritual empowerment and education programs for young people, and more.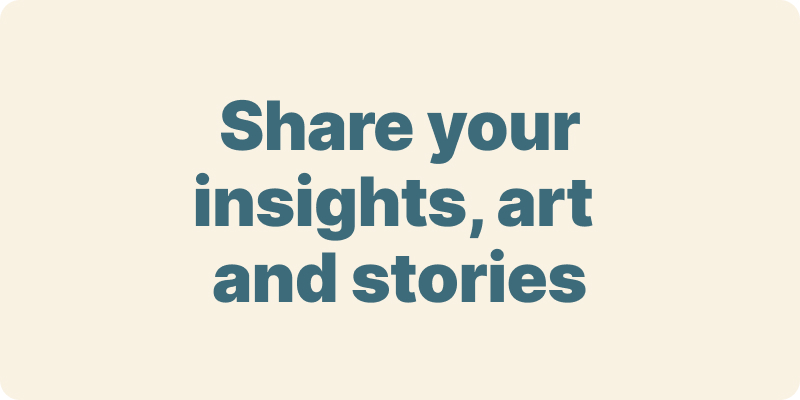 The arts and media have a critical role in how we share our community experiences. We've got resources, projects and more to help you get involved.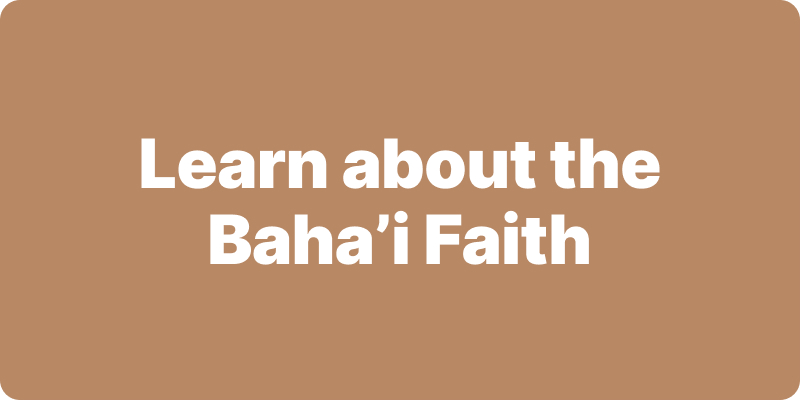 Baha'i beliefs address essential spiritual themes for humanity's collective and individual advancement. Learn more about these and more.
We acknowledge the Traditional Owners of country throughout Australia.

We recognise their continuing connection to land, waters and community. We pay our respects to Aboriginal and Torres Strait Islander people and their cultures; and to elders both past and present.
Baha'i Blog is a non-profit independent initiative
The views expressed in our content reflect individual perspectives and do not represent the official views of the Baha'i Faith.
Visit the site of the
Australian Baha'i Community
and the Baha'i Faith Worldwide