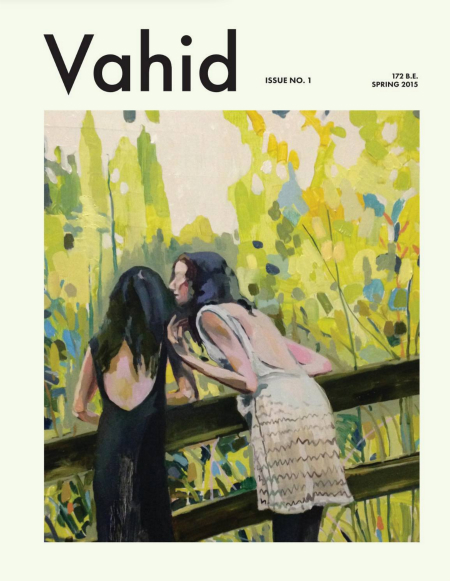 Baha'i inspired literary journals are rare but the creative people behind the fantastic website Nineteenmonths have recently launched Vahid.
Vahid showcases fiction, photography, poetry, creative non-fiction, and other visual pieces: it is both beautiful to look at and wondrous to read. Two issues have already been published (available in print or electronically through Amazon) and a third issue is currently accepting submissions.
I was thrilled when Caitlin Castelaz, the founding editor of Vahid and the writing editor for the website, agreed to tell us about this exciting new publication.
Baha'i Blog: Thank you for your willingness to share a little about 'Vahid'. It is beautiful! To begin, could you tell us about 'nineteenmonths.com' and how 'Vahid' came to be?
Yes! NineteenMonths.com began as an international photography website several years ago. It was founded by Ronnie Bindra and Sholeh Munion, and she is still our Photography Editor. The concept is that photographers share their photos on the site every Baha'i month. It provides a way for the artists to reflect on the significance of the Baha'i calendar and how art fits into that pattern of life. And hopefully they can share those reflections with others, with our readers. We've had many Baha'i photographers involved in the project over the years.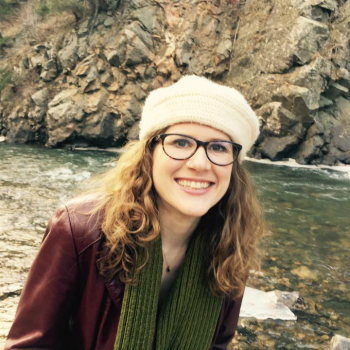 As for 'Vahid', it's an annual literary magazine that NineteenMonths.com publishes in digital and print formats. We publish poetry, fiction, nonfiction, and art. On the one hand, it's an art project for readers to enjoy and hopefully find inspiration. But we also hope that it provides a space to artists, especially artists who bring a Baha'i perspective to their work. It seems important to support one another in creating beautiful things, to help one another strive for excellence in our crafts. Art, like any craft, has a purpose. And this project is about exploring that purpose, and hopefully giving joy to other people in that process.
Baha'i Blog: What was the inspiration behind naming the journal 'Vahid'?
In the Baha'i calendar, a Vahid is a measurement of time, a period of 19 years. We published our first issue at the start of a new Vahid, so it was sort of like a fresh start. This project was a new beginning for us at NineteenMonths.com in a lot of ways, so it seemed like a fitting name. Vahid also means one, or unity, which is sort of lovely.
Baha'i Blog: What was the inspiration behind the themes of the first two issues?
The theme of our first issue was "The Future". Because we launched the magazine to coincide with the full implementation of the Badi calendar, we were thinking a lot about what lay ahead of us. The theme of our second issue was 'Decay & Growth'. It was a way of reflection on the dual forces of disintegration and integration at play in our world.
Baha'i Blog: What kinds of writers and artists have been involved?
We publish in English, so it's no surprise that our contributors are English speakers. Many live in the United States, but not all. We have a mix of different ages. I would be thrilled to be able to include submissions from a more diverse set of artists. It depends a lot on who submits their work.
Baha'i Blog: How has 'Vahid' been received so far?
It has been received well. I've heard of people sharing it with their friends and family members who are writers or artists, encouraging them to get involved. So that's been fun.
Baha'i Blog: What are your plans for the future?
Right now our plan is to publish another issue. We'll see where things go from there.
Baha'i Blog: How can people submit a piece or become involved in this wonderful initiative?
We are looking for submissions of all sorts—especially writing! I think it's worth mentioning that although this is a Baha'i-inspired project, you don't need to be a member of the Baha'i community to contribute. If folks think they might be interested, I'd recommend they check out our submissions guidelines to get a good idea of the kind of content we're most likely to publish.
Baha'i Blog: Before we end, do you mind sharing one of the pieces you've really loved and found inspiring?
Sure thing! This poem is by Shirin Sabri. It's the first piece in the second issue.
Our small cherry tree was blighted
with disease the first summer
after planting. New leaves fell, warped,
wrinkled with premature age, dead,
the tree a pronged stick, naked,
locked in its own private winter.
We lugged stubborn buckets, watered,
till an unseasonal warm autumn bred
three green leaves, sparse and stunted
on a single spindly limb.
Next spring that branch grew, purple tipped
till we found it ripped
loose to dangle from a splintered shred
then amputated where sap bled.
But this year, in one rich transforming season
an open hand of branches spread
to give six cherries, sweet and red.
Baha'i Blog: That's lovely! Thank you, Caitlin!
For more information about the journal, please take a look at Nineteenmonths — which is a visual feast for the eyes.
You can also purchase a printed copy of the journal here on Amazon.com.
Posted by
In her innermost heart, Sonjel is a stay-at-home parent and a bookworm with a maxed out library card but professionally she is a museologist with a background in English Literature. She currently lives on Prince Edward Island, an isle in the shape of a smile on the eastern Canadian coast. Sonjel is a writer who loves to listen to jazz when she's driving at night.
"*" indicates required fields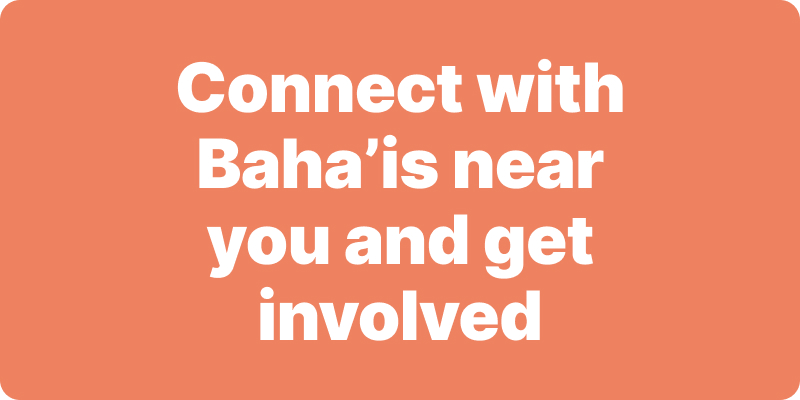 Join activities, celebrations, study groups, spiritual empowerment and education programs for young people, and more.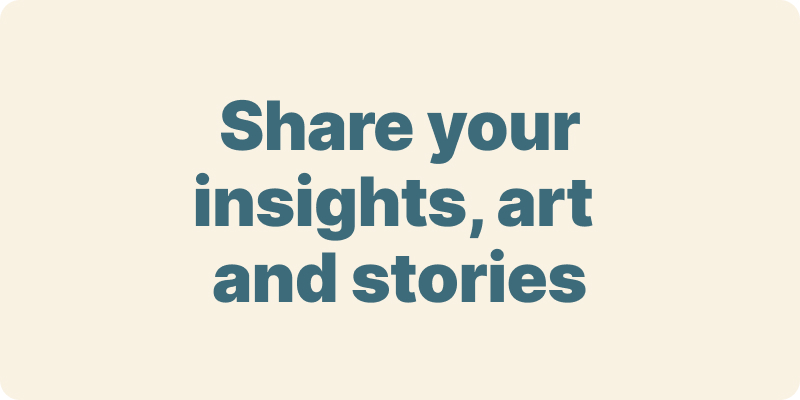 The arts and media have a critical role in how we share our community experiences. We've got resources, projects and more to help you get involved.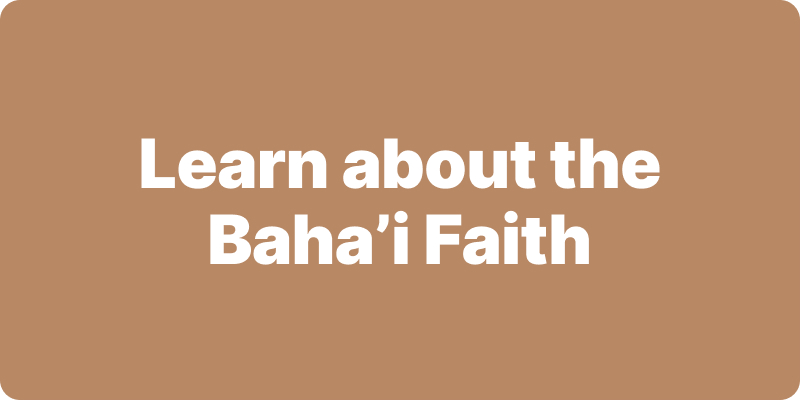 Baha'i beliefs address essential spiritual themes for humanity's collective and individual advancement. Learn more about these and more.
We acknowledge the Traditional Owners of country throughout Australia.

We recognise their continuing connection to land, waters and community. We pay our respects to Aboriginal and Torres Strait Islander people and their cultures; and to elders both past and present.
Baha'i Blog is a non-profit independent initiative
The views expressed in our content reflect individual perspectives and do not represent the official views of the Baha'i Faith.
Visit the site of the
Australian Baha'i Community
and the Baha'i Faith Worldwide