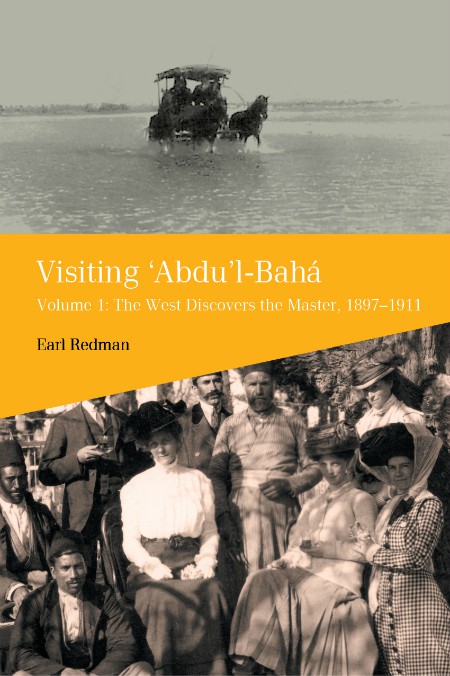 Earl Redman is a master storytelling and his books captivate my imagination. He's the author of Abdu'l-Baha in Their Midst, Shoghi Effendi Through the Pilgrim's Eye (Volumes I and II), and The Knights of Baha'u'llah. George Ronald recently released a new book, called Visiting Abdu'l-Baha, that makes up the first volume in a two volume series. The books feature stories illustrating how Abdu'l-Baha taught the principles of the Baha'i Faith to others and how He embodied those principles in His interactions. I was eager to catch up with Earl and here's our conversation:
Baha'i Blog: It's wonderful to hear from you again, Earl! What have you been up to since we last interviewed you?
Since 2014, my wife Sharon and I have been traveling extensively from Tasmania, through the Pacific, the US, Canada and Alaska, to Iceland, Europe, Tunisia and Israel sharing stories from the two volumes of Visiting Abdu'l-Baha, mostly in small communities who do not get many visitors. And it has been amazing to see the reactions of both Baha'is and their friends to these stories.
Baha'i Blog: Could you please tell us a little about this new two volume set of stories of Abdu'l-Baha? What distinguishes volume one from volume two?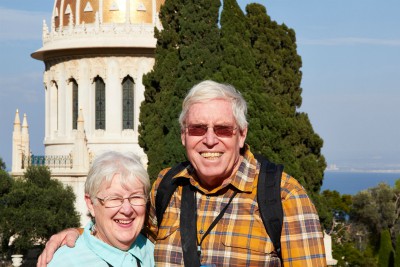 Visiting Abdu'l-Baha describes the visits of many people, both Baha'i and not Baha'i, to the Master in Akka and Haifa, focusing on their reactions to Him and His ways of teaching them. It is similar in style to Abdu'l-Baha in Their Midst and tries to give an intimate portrait of both Abdu'l-Baha and the pilgrims, as well as a view of the historical setting of that time.

Visiting Abdu'l-Baha was the book I wrote immediately after Abdu'l-Baha in Their Midst and it started off as a single volume that was submitted in 2012. When George Ronald decided to publish Shoghi Effendi Through the Pilgrim's Eye instead, Visiting Abdu'l-Baha was put aside. But not completely aside, because as I did research for the Shoghi Effendi books, more and more fascinating stories about Abdu'l-Baha kept surfacing and were added to the manuscript. After six years, so many new stories had been added that the book would have been between 700 and 800 pages long! Not only would most people probably be turned away by sight of so many pages, they probably would hardly be able to pick up such a massive tome, so we decided to split it into two volumes. The end result will be a trilogy about Abdu'l-Baha: Visiting volume 1 from 1897 until 1911; Abdu'l-Baha in Their Midst from October 1910 to December 1913; and Visiting volume 2 from December 1913 to 1921.
Baha'i Blog: If you had to pick one favorite story, one that you keep coming back to, what would it be? A tortuous question I know!
Actually, there are probably two stories that really appeal to me. One is about how Abdu'l-Baha treated His enemies. As for His enemies, Abdu'l-Baha never let them feel anything but love. In the early 1900s, a fanatical Protestant missionary from Scotland named Mrs Ramsey was "consumed with the fire of religious prejudice and hatred," which made her a ready target for the Covenant-breakers who quickly "fanned her flames of rancour until she became a true enemy of the Faith." Since the Protestant Mission had a dispensary and rented an apartment in the building in which Abdu'l-Baha lived (the first room visited today by pilgrims in the House of Abdu'llah Pasha), she was forced to pass Him several times a day. Whenever she encountered Him, "she would writhe in agony, grimace and lower her head while quickening her pace to a run." One day as she passed by, the Master called her over and asked, "Mrs. Ramsey, do you know how much I love you?"

"How much?" she asked suspiciously.

"Look in your heart and see how much you hate me. To that extent I love you," He responded.

The other one is about Wendall and William Dodge, two exuberant American youth, 17 and 20 years old. When they first had lunch with Abdu'l-Baha, they greeted Him excitedly and chattered away with Him all during lunch. One of the Persians was not happy about what he considered to be their flippant attitude. The youth were extremely happy to be with Abdu'l-Baha and joyously expressed that happiness. The man told them that when entering the presence of the Master, they must be reverential, walking in with heads bowed, hands clasped and without smiling. They felt rebuked and, at the next meal, did as suggested. But Abdu'l-Baha ignored them completely and they felt even further rebuked. Back in their room, the two boys talked about the problem and finally decided that they were just bad actors, resolving to be their natural buoyant selves. So, the next time they entered the dining room, they smiled cheerfully at the Master Who returned their smile, took them into His arms and said, "That's the way I want you boys to act; be natural, be happy." The point being that with so many cultures entering the Faith, there was not necessarily one right way to do things.
Baha'i Blog: What do you hope readers will take away with them after they've read these books?
Today we can't meet Abdu'l-Baha, so the only way we can get to know more about Him is through the words of those who did meet Him. The stories in this book dramatically illustrate the spiritual powers and prescience of Abdu'l-Baha, who would answer questions before they were asked, convert atheists into believers, know the thoughts of His visitors and read the reality of their hearts, so I hope that readers will understand a little of what it was like to be in His Presence and to have an increased understanding of His station as both the Centre of the Covenant and our Perfect Exemplar.
Baha'i Blog: What other projects are you working on?
The Baha'i World Centre is currently reviewing a book written with Duane Troxel about Hand of the Cause Agnes Alexander, who opened Japan to the Faith. It will hopefully be available sometime this year.

At Summer School last year when meeting Hooper Dunbar, he asked what I was currently writing about and I had to answer, "nothing." He suggested I might look into the Apostles of Baha'u'llah and Disciples of Abdu'l-Baha to George Ronald. That book has now been submitted to George Ronald.

At present, I am editing a book written by Knight of Baha'u'llah Ted Anderson about the 19 years he and his wife, Joanie, spent in the Yukon of northern Canada beginning in 1953. The original manuscript was written more as a diary and I was asked by their son Chris to convert it to a narrative.
Baha'i Blog: Thank you so much, Earl! It was a pleasure to hear from you! You can purchase the first volume of Visiting Abdu'l-Baha here from Amazon.
Posted by
In her innermost heart, Sonjel is a stay-at-home parent and a bookworm with a maxed out library card but professionally she is a museologist with a background in English Literature. She currently lives on Prince Edward Island, an isle in the shape of a smile on the eastern Canadian coast. Sonjel is a writer who loves to listen to jazz when she's driving at night.
"*" indicates required fields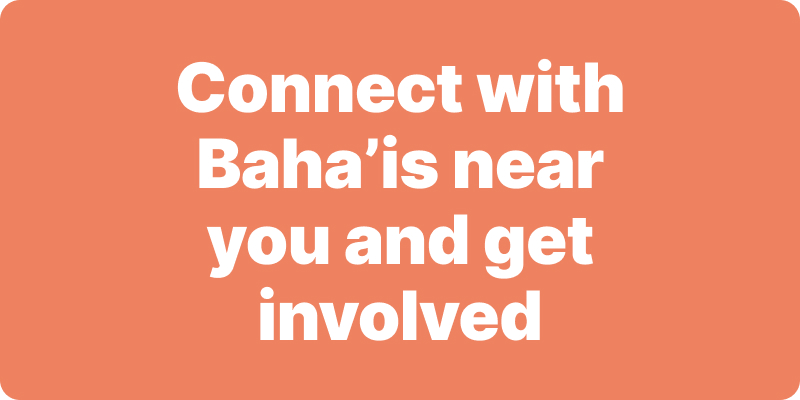 Join activities, celebrations, study groups, spiritual empowerment and education programs for young people, and more.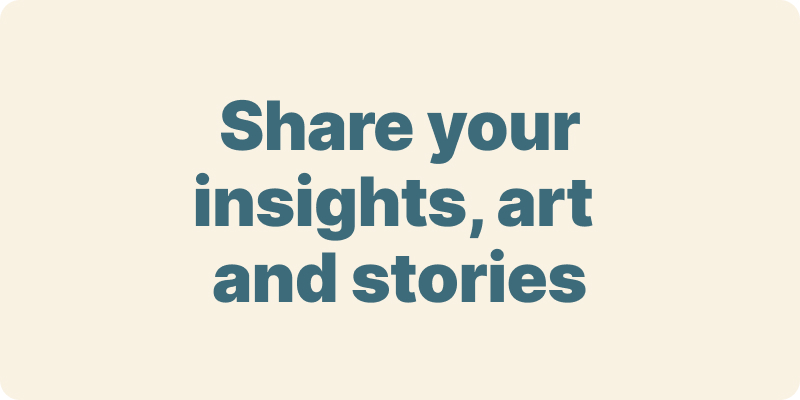 The arts and media have a critical role in how we share our community experiences. We've got resources, projects and more to help you get involved.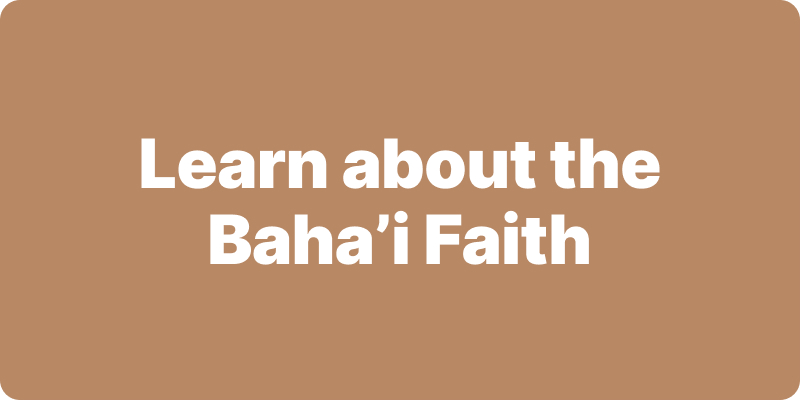 Baha'i beliefs address essential spiritual themes for humanity's collective and individual advancement. Learn more about these and more.
We acknowledge the Traditional Owners of country throughout Australia.

We recognise their continuing connection to land, waters and community. We pay our respects to Aboriginal and Torres Strait Islander people and their cultures; and to elders both past and present.
Baha'i Blog is a non-profit independent initiative
The views expressed in our content reflect individual perspectives and do not represent the official views of the Baha'i Faith.
Visit the site of the
Australian Baha'i Community
and the Baha'i Faith Worldwide