The particular and the universal: this is the heart of Robert Atkinson's book Year of Living Deeply: A Memoir of 1969. For many Americans, 1969 was a year of iconic moments such as the lunar landing and Woodstock's musical festival. Robert's book, however, shares how these moments transformed him within the context of universal themes about our independent spiritual journeys or search for truth. The book is both soulful and meditative.
Robert agreed to tell us about his memoir and how it all came together:
Baha'i Blog: Can you tell us a little about yourself?
As an author of nine books, I've always enjoyed writing; it's been a constant in my life, a way that I've found my voice and gotten it out there. I'm a professor emeritus at the University of Southern Maine, where I started the Life Story Center after developing a methodology for life story interviewing, through my earlier books.

My recent books have focused on spiritual development, both personal and collective, with The Story of Our Time: From Duality to Interconnectedness to Oneness, a Nautilus Book Award winner in 2017, Mystic Journey: Getting to the Heart of Your Soul's Story, and the just released Year of Living Deeply: A Memoir of 1969.

I grew up on eastern Long Island, NY, where the memoir starts out, and have traveled quite a lot, highlighted by my around-the-world Semester at Sea voyage as a faculty member in 2002. I've lived in Maine for over 30 years.
Baha'i Blog: What inspired you to put together this memoir?

I wrote in high school and college, but it was always about other things. At age 24, when my life experiences began taking me to places that seemed like they were waiting for me to arrive, and when these started giving me a greater awareness of my place in the world around me, I knew that I had something real to write about. I started keeping track of these experiences and trying to make sense of them, at least for myself. I gradually realized that these experiences were meant to be shared with others, especially after I had reflected deeply on all of this for many years. By that point, my inspiration was to offer this transformative time in my life as something that might help others make sense of their own life experiences.
Baha'i Blog: What was the process like to put this book together? What was it like to reflect on a very specific time period in your life, and in society?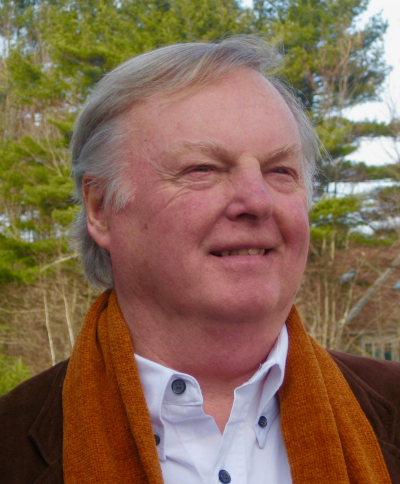 First of all, these experiences took me from one amazing adventure to another, and it became a journey of self-discovery that converged with the collective transformation going on around me. To give you a quick idea, it all began in the summer of 1969, with the Moon walk. Then I reconnected with Pete Seeger, who invited me to sail on the maiden voyage of the Hudson River sloop Clearwater. We arrived in Albany just in time to attend the Woodstock festival.
This was followed by living in a cabin in the woods by the river, visiting Arlo Guthrie at his farm in the Berkshires, living as a guest in a Franciscan monastery, and meeting Joseph Campbell at one of his Cooper Union talks, who became a mentor and helped me make sense of the universal mythic pattern I was living at the time. I had no idea that I would soon return to the college I graduated from three years earlier to teach a course on folk-rock lyrics as poetry – what all these adventures had been preparing me for – and share with the students the lessons of a life lived deeply.

So, when all this had come to a natural conclusion, I knew I needed to find a place where I could write it all up. Even though the first draft of these experiences were completed in three months of intensive writing, I was far from finished.

It became a very long process of writing, rewriting, and rewriting for many years before I could comfortably have others read it. I also realized that reflecting on how these particular experiences had transformed my perspective on the world was the best way I could gain the most meaning and understanding from them. So, this regular, ongoing process of reflection has been extremely fruitful.
Baha'i Blog: What's something that you learned while writing this book?
I learned that it was a struggle, for me anyway, to write about my own life because it felt a bit presumptuous, like who am I to try to say these things? But at the same time, I also learned that my life, in many ways, is like everyone else's life, too. I was very fortunate to fall into the circumstances that allowed me to live a universal, timeless pattern, which not only benefitted me but by its very nature is meant to be passed on to others to assist them in living their own version of it. It's like there is a built-in service aspect to having lived this timeless pattern.

Living and writing about these experiences at the time were all new to me. So, writing and reflecting on it all was a huge learning experience for me, as well, because of the thorough processing of everything that I did over a very long period of time. Having Pete Seeger and Joseph Campbell as mentors during that very formative time of my life, and living in a cabin in the woods and as a guest in a Franciscan monastery, were all a perfect way for me to learn the interconnectedness of all things, which prepared me to understand and accept the truth of the Baha'i teachings when I first came upon them at one of the sloop festivals on the river.
Baha'i Blog: What do you hope readers will take away with them, long after they've read the last page?
1969 was a pretty incredible year, for anyone who was around then, and can remember it. There is a lot of detail and reflection on the memorable marker events of that year. But I hope readers take away a better understanding of and appreciation for the timeless, universal pattern of transformation that is found in the myths and sacred stories of the world as well as in the memoir. This is what connects us all as members of the human family. It starts with a call to adventure initiating a quest, or a search for truth, leading to a transformation which is followed by a return as a new person. This quest represents the unfolding of destiny, where we find guidance when most needed. To experience this and identify it in one's life is so important in this time of opposing views. For anyone interested in having a guide book for doing this on your own with your own life experiences, I am offering on my website a free guide to personal mythmaking just for signing up.
Baha'i Blog: Thank you so much, Robert, for sharing this with us. You can find 'Year of Living Deeply: A Memoir of 1969' here on Amazon.
Here is a trailer for the book:
Posted by
In her innermost heart, Sonjel is a stay-at-home parent and a bookworm with a maxed out library card but professionally she is a museologist with a background in English Literature. She currently lives on Prince Edward Island, an isle in the shape of a smile on the eastern Canadian coast. Sonjel is a writer who loves to listen to jazz when she's driving at night.
"*" indicates required fields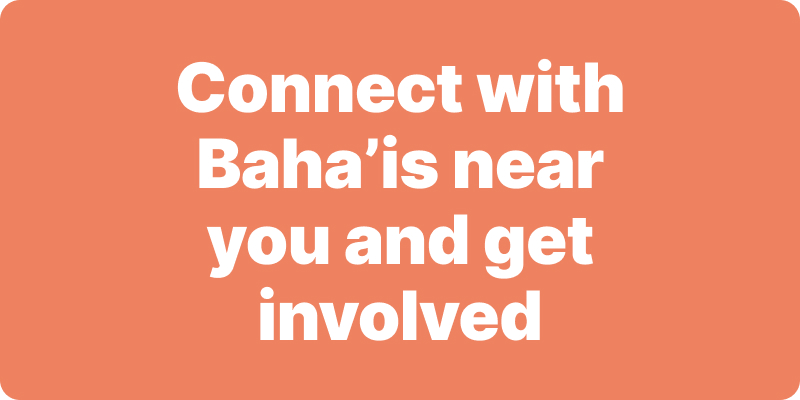 Join activities, celebrations, study groups, spiritual empowerment and education programs for young people, and more.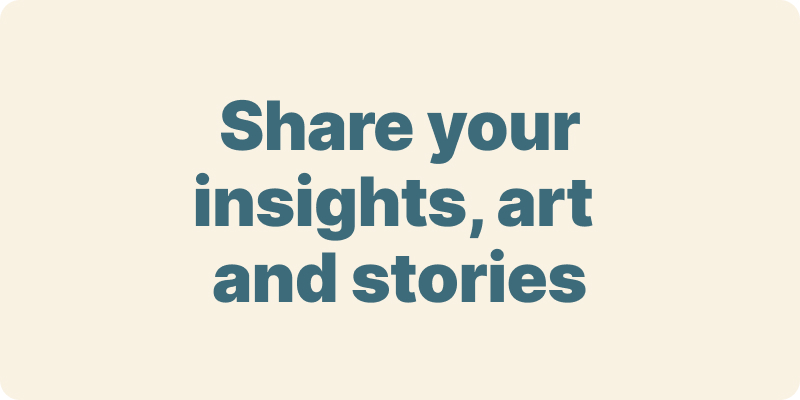 The arts and media have a critical role in how we share our community experiences. We've got resources, projects and more to help you get involved.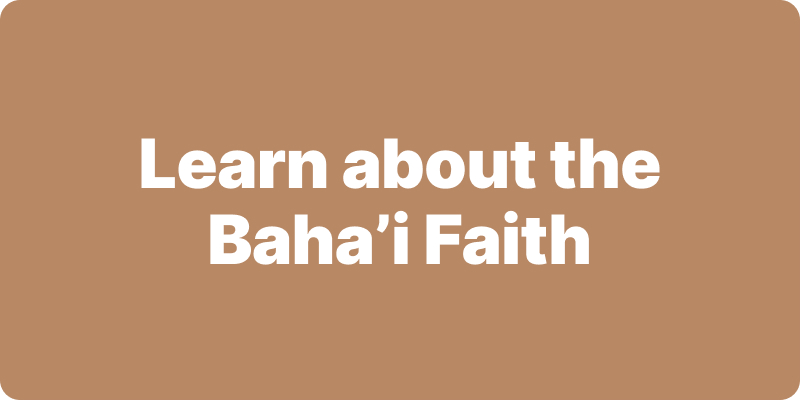 Baha'i beliefs address essential spiritual themes for humanity's collective and individual advancement. Learn more about these and more.
We acknowledge the Traditional Owners of country throughout Australia.

We recognise their continuing connection to land, waters and community. We pay our respects to Aboriginal and Torres Strait Islander people and their cultures; and to elders both past and present.
Baha'i Blog is a non-profit independent initiative
The views expressed in our content reflect individual perspectives and do not represent the official views of the Baha'i Faith.
Visit the site of the
Australian Baha'i Community
and the Baha'i Faith Worldwide