On all Baha'i bookshelves, whether in libraries or at home, there is bound to be evidence of the great literary contributions provided by George Townshend (1876-1957).
Decades before 1951 when Shoghi Effendi elevated Mr Townshend to the rank of Hand of the Cause, this Irish literary genius began contributing his skills to assist the Guardian.
Shoghi Effendi was fluent in English but he recognised that a literary expert like Mr Townshend, whose native tongue was English, could assist him with advice on idiom and stylistic matters in his English translations of the writings of Baha'u'llah, the Bab and Abdu'l-Baha.
Mr Townshend provided the Guardian with advice regarding his translations of Baha'u'llah's Kitab-i-Iqan, Hidden Words, Gleanings from the Writings of Baha'u'llah, Prayers and Mediations, and Epistle to the Son of the Wolf. He also worked on The Dawn-Breakers.
An astounding proof Mr Townshend's utter humility is that he never told anybody of the literary work he carried out to assist Shoghi Effendi.
For the Guardian's historical survey God Passes By and for his translation of The Dawn-Breakers, Mr Townshend came up with the books' titles, and provided editorial advice on the text.
In addition, he wrote many articles for volumes of The Baha'i World, and was the author of books relating the Faith to Christianity, the last being his masterpiece Christ and Baha'u'llah.
Judging simply by the fact that Shoghi Effendi placed a photo of Mr Townshend in his personal office, the contributions of the Irishman well and truly justified the praise the Guardian showered upon him.
In the magnificent, comprehensive biography of Mr Townshend by a longstanding member of the Universal House of Justice, the late Mr David Hofman, we can see a comparison of an earlier version of the short healing prayer with the one which Baha'is are now well familiar.
That early version finished with "…Thy mercy is my healer in this world and in all the world. Thou art the Giver, the Knower, the Wise!"
With suggestions from Mr Townshend, Shoghi Effendi created a lovelier English translation now cherished by Baha'is worldwide: "Thy mercy to me is my healing and my succour in both this world and the world to come. Thou, verily, art the All-Bountiful, the All-Knowing, the All-Wise".
Such changes may seem slight and subtle, but the combination of all the fine-tuning advice had the overall effect of elevating the translations from being very good to being exquisite.
So who was this great literary figure of the Baha'i Faith, and where did he spring from?
Mr Townshend's origins were in the Anglo-Irish community in Dublin where his father was an affluent businessman, one of whose employees was the playwright George Bernard Shaw. The family was involved in the literary circles of the Irish capital.
George showed his prowess in English early in his life by winning prizes at his boarding school in England. He went on to study English and classics at Oxford University, though truth be told he preferred to spend his time in athletics (hurdling was one of his specialties) and playing tennis, both to a high standard.
He qualified as a barrister but had a distaste for the profession and did not practice as a lawyer, nor did he want to follow his father and enter business. For a while he was a journalist, writing leading articles (editorials) for the Irish Times. Through the financial assistance of his father, George then spent two years roaming through the spectacular landscapes of the Rocky Mountains with adventures that included fighting a forest fire and observing eagles, bears and geysers in Yellowstone Park.
He became an Episcopalian missionary in Utah to the indigenous people and to members of the Church of Jesus Christ of Latter-day Saints.
It was during his time in Utah that he came across a copy of the Hindu text, the Bhagavad Gita ("Song of God"). He also connected with an ethical movement called "The Great Work". These seem to have been his first steps on the mystical path.
He left his post and became an English teacher at the Salt Lake City High School before an appointment as a professor of English at the University of the South, Sewanee, Tennessee.
George Townshend returned to Ireland in 1916 and became a clergyman in the Church of Ireland, the minority Anglican denomination in the overwhelmingly Roman Catholic country.
In that same year, he received in the mail some pamphlets about the Baha'i Faith from the librarian at the University of the South who knew of his interest in religious movements.
He wrote away for Baha'i books. Two and a half years later, Mr Townshend wrote to Abdul-Baha.
After only six weeks, he received the Master's eloquently inspiring reply, translated into English by Shoghi Effendi, and addressed to one "thirsty for the Fountain of Truth".
George Townshend then sent Abdu'l-Baha his declaration of Faith in the form of a poem, an act that made him Ireland's first Baha'i.
In His response, Abdu'l-Baha wrote: "It is my hope that thy church will come under the Heavenly Jerusalem." Mr Townshend was to take that as a directive to influence his church to recognise Baha'u'llah. He remained a clergyman for nearly three decades until a cleric's complaints about one of his Baha'i books became a major factor prompting his resignation in 1947.
Leaving his comfortable life as a senior clergyman–complete with a three storey house and servants–Mr Townshend and his wife, Nancy, moved to a humble bungalow in Dublin, where they both became foundation members of the first Local Spiritual Assembly in Ireland. Their children, Brian and Una, were devout Baha'is; Una becoming a Knight of Baha'u'llah to Malta.
On 24 December 1951, a phone call was to change Mr Townshend's life. He was told the news that Shoghi Effendi had appointed him a Hand of the Cause of God.
George Townshend was inspirational in that role. Baha'is and the wider community saw him as a saintly figure. He continued with his writing until the last weeks of his life. He passed away on 25 March, 1957.
Shoghi Effendi praised George Townshend as the best writer in the Faith at that time.
Despite never going on pilgrimage or meeting the Guardian face-to-face, the connection the two forged over more than three and a half decades was deep and spiritual. In his long and heart-felt tribute upon his friend's passing, Shoghi Effendi called him "dearly loved, much admired, greatly gifted, outstanding Hand [of the] Cause George Townshend." Shoghi Effendi said that Mr Townshend's sterling qualities, scholarship, challenging writings, and high ecclesiastic position were unrivalled by any Baha'i in the Western world. The Guardian ranked him with Thomas Breakwell and Hand of the Cause John Esslemont as one of the luminaries shedding a brilliant lustre on the annals of the Irish, English and Scottish Baha'i communities respectively.
For those who want quick proof of his genius, the path is simple. Read his introductions, commissioned and gratefully accepted by Shoghi Effendi, to The Dawn-Breakers (1932) and to God Passes By (1944). 1
Posted by
Michael Day is the author of a new book, "Point of Adoration. The story of the Shrine of Baha'u'llah 1873-1892." He is also the author of "Journey to a Mountain", "Coronation on Carmel" and "Sacred Stairway", a trilogy that tells the story of the Shrine of the Bab. His photo book "Fragrance of Glory" is an account of the Ascension of Abdu'l-Baha. A former member of the New Zealand Baha'i community, Michael now lives in Australia. He was editor of the Baha'i World News Service in Haifa 2003-2006.
"*" indicates required fields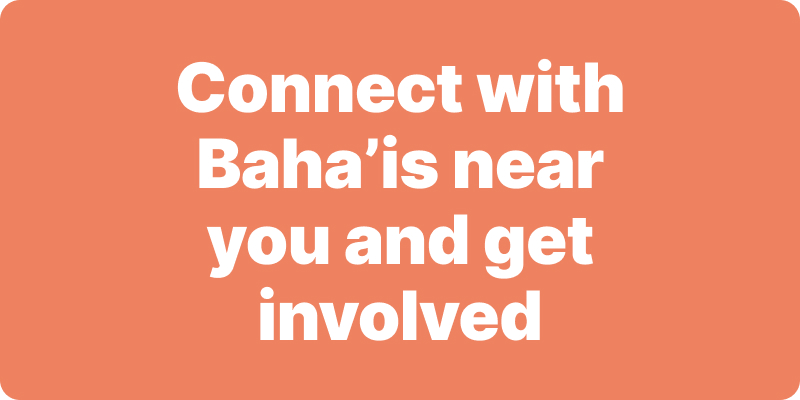 Join activities, celebrations, study groups, spiritual empowerment and education programs for young people, and more.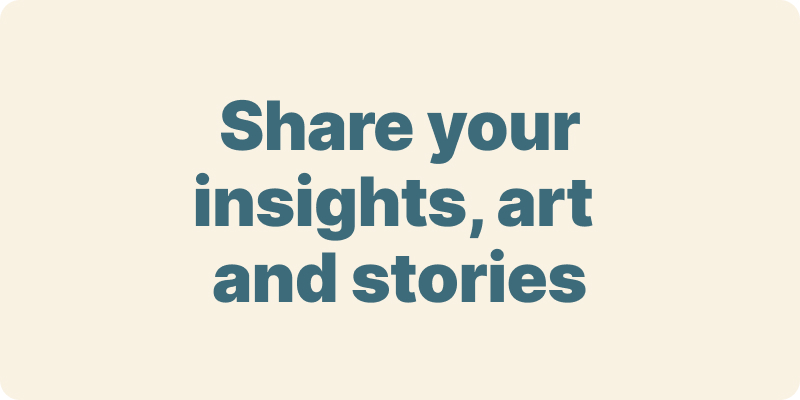 The arts and media have a critical role in how we share our community experiences. We've got resources, projects and more to help you get involved.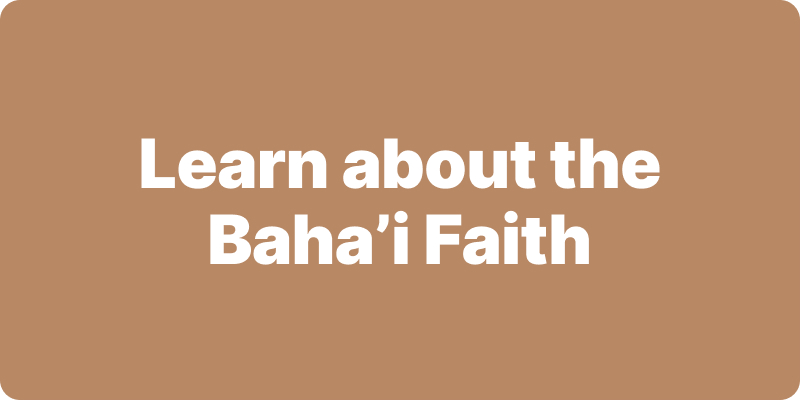 Baha'i beliefs address essential spiritual themes for humanity's collective and individual advancement. Learn more about these and more.
We acknowledge the Traditional Owners of country throughout Australia.

We recognise their continuing connection to land, waters and community. We pay our respects to Aboriginal and Torres Strait Islander people and their cultures; and to elders both past and present.
Baha'i Blog is a non-profit independent initiative
The views expressed in our content reflect individual perspectives and do not represent the official views of the Baha'i Faith.
Visit the site of the
Australian Baha'i Community
and the Baha'i Faith Worldwide