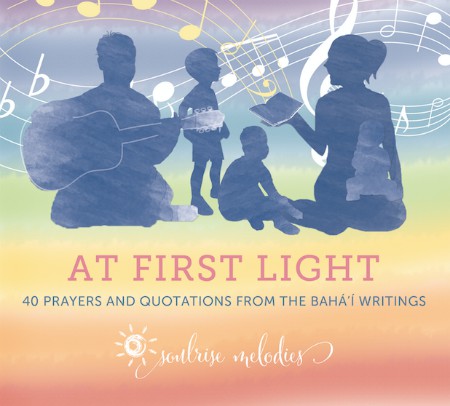 Chelsea Lee Smith has been busy! Not only has she been busy working as a full-time mom, but among other things, she's one of the main driving forces behind the wonderful blog for parenting called Enable Me To Grow, and also the Radiant Hearts educational resource which is aimed at assisting in the spiritual education of children.
And now Chelsea, along with the help of her husband Zafar and two children, has just released yet another resource called At First Light, Volume 1, which is a musical album based on 20 short quotations from the Baha'i Writings.
This wonderful album is a great way for kids and adults alike to memorise the Baha'i Writings, and the album also comes with 20 instrumental tracks of each song as well, so everyone can sing along!
With Ayyam-i-Ha coming up soon, I'm going to be buying a few copies for some of my family and friends, and I thought this would also be good opportunity to let others know about this wonderful album, so I decided to catch up with Chelsea to hear more about the initiative.
Baha'i Blog: Tell me a little about this initiative and why you decided to record this album?
It's a bit of a long story but I'll try to be brief. Last year in February my sister-in-law and I launched our blog Enable Me To Grow, geared towards helping mothers nurture themselves and their children using the Baha'i Faith for inspiration. One of our largest resources is called Radiant Hearts which is a comprehensive spiritual education resource for children ages 0-4, specifically aimed at helping them memorize Baha'i prayers and quotations and apply virtues to every day life. I could go on and on about why Radiant Hearts was created but since we're talking about the CD here, I'll just direct you to this page on our website that shares a bit of the history in case you are interested.

When we were about to launch Radiant Hearts I contacted Karyn Robarts, founder of Virtues In Us since we were using one of the CDs she produced as part of the recommended resources for the program. After corresponding for a bit and sharing our vision, she very generously offered to fund the creation of our CDs for the program, one for the 20 quotations and one for the 20 prayers. The idea was that the sale of these CDs could financially support our work so we could create even more resources – We have SO many in the works!

It had been a dream from the start, to record the music professionally, but we never knew it would financially be possible! We are incredibly thankful to Karyn for offering this amazing gift which has allowed us to share our music with the world… and hopefully in turn, if sales go well, this project can support me in pursuing my passion of creating even more resources for mothers and children.
Baha'i Blog: So what's the main aim of this album and how do you hope it can help others?
The aim of this album is for people to memorize 20 quotations of Baha'u'llah, and to be inspired by the music so that the quotations enter their thoughts on a regular basis. The original idea for the Radiant Hearts program is that one quotation be memorized each Baha'i month — plus there is an extra for Ayyam-i-Ha — however just listening to the album casually throughout the year would probably reach this memorization goal too.

We set out to use one sentence quotations so that very young children could become familiar with them, and begin to memorize them. Each child is different but we were surprised how many Writings our son could memorize, especially when he learned them as a song, even as young as age three. How wonderful it would be for these sentences to become part of our children's vocabulary and a foundation for their thought processes, so that they could be inspired by them throughout life!
Baha'i Blog: What's the response been like so far?
Parents have shared that they and their children are memorizing the quotations effortlessly and really enjoying the music as well! I've had quite a few messages sharing how children are dancing around the room to our songs also. The songs are being used for children's classes, devotionals, study circles, car trips, and morning devotions. It's been awesome and at the same time humbling to hear how many families around the world have been using the music.

I haven't had a lot of time to promote the CD so it would be helpful if people would share our website with their friends, families, and Baha'i communities. It's hard to get the word out!
Baha'i Blog: What were some of the challenges in getting this album made?
Other than the promotion, there are two that come to mind:

Time! My husband Zafar and I write the songs together, which we do mostly at night after the kids go to bed. Pretty early on we got a system down for writing songs that works well, and we've come to really enjoy it as a hobby we can engage in together, so the time for writing songs is not actually the challenging part. (Although the stopping part is! I think we could both write music all day!)

However I'm the full time carer for the kids and my husband does shift work, so it was pretty tricky trying to schedule the recording studio dates. It was becoming so intense with finishing up the Radiant Hearts program, keeping up with my website, and the recording that we actually hired a nanny who came about 7 hours over our busiest months. She was a lifesaver!

The second challenge was accepting that people were going to hear me sing. I have always loved to sing but, after reaching that awkward junior youth age, was never confident singing in public. Zafar and I had often sung together at various Baha'i events, but he could never convince me to sing on my own. So to suddenly decide to record a CD, where anyone and everyone could hear my voice, was a bit daunting. I just accepted it, as I knew that no one else was going to record the music and if I wanted this resource to be made I just had to do it, but it has made me feel pretty vulnerable. Especially promoting the CD of myself singing, it's just a bit weird. But actually singing our second track about courage from the Writings of Baha'u'llah, has helped me get over my fear! "The source of courage and power is the promotion of the Word of God, and steadfastness in His Love."
Baha'i Blog: Why do you think this initiative and others like it are so important?
Having a variety of inspiring, uplifting Baha'i music is so important!! Most people (children included) love music, and what better words to listen to than ones inspired by faith. I think it's great to have simple fun "Old McDonald" type music for children, as well, but I'd love a wider array of Baha'i children's music for sale and I hope our CD helps contribute to this need.
Baha'i Blog: Do you hope to produce more of these?
We've started recording Volume 2 of the "At First Light" series, which is the 20 prayers from the Radiant Hearts program. We're aiming to have it completed in April, and will hopefully have it online for download by May or June 2013. We've also been daydreaming about creating some albums for adults in the future. My husband was part of a band in high school and I always loved writing poetry… so we'll see what comes.
Baha'i Blog: Where can our readers buy the album?
Right now our album is for sale on CD Baby as a download here:
https://store.cdbaby.com/cd/soulrisemelodies3

If all goes well, we'll have hard copies printed later this year. That information will be available on our website www.soulrisemelodies.com
Baha'i Blog: Thanks so much Chelsea for taking the time to do this interview, and keep up the great work with your wonderful website and the wonderful resources you've been working on!
Here's a cute little video of one of the songs on the album based on a quote about Ayyam-i-Ha.
Update: Since this interview At First Light Light Volume 1 and 2 have been compiled onto one re-mastered volume which you can find here for purchase or download: https://store.cdbaby.com/cd/soulrisemelodies3
Posted by
Naysan is passionate about using the arts and media to explore the teachings of the Baha'i Faith. Back in 2011, Naysan started up the Baha'i Blog project, channeling his experiences in both media and technology companies to help create a hub for Baha'i-inspired content online.
"*" indicates required fields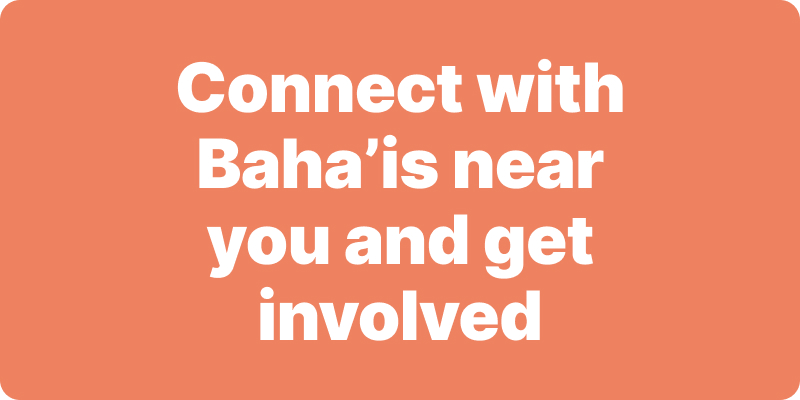 Join activities, celebrations, study groups, spiritual empowerment and education programs for young people, and more.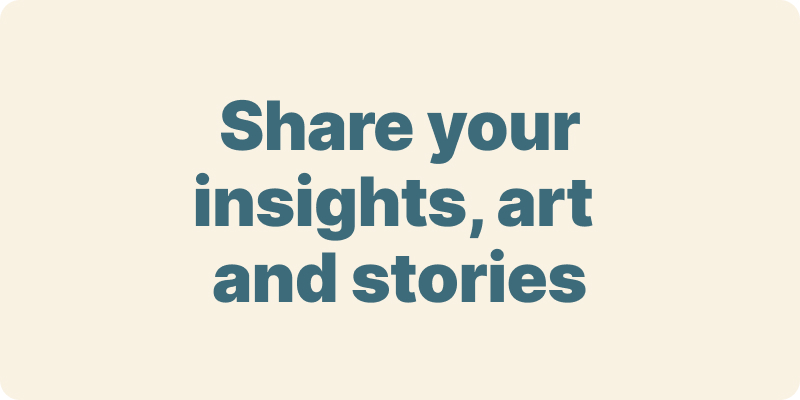 The arts and media have a critical role in how we share our community experiences. We've got resources, projects and more to help you get involved.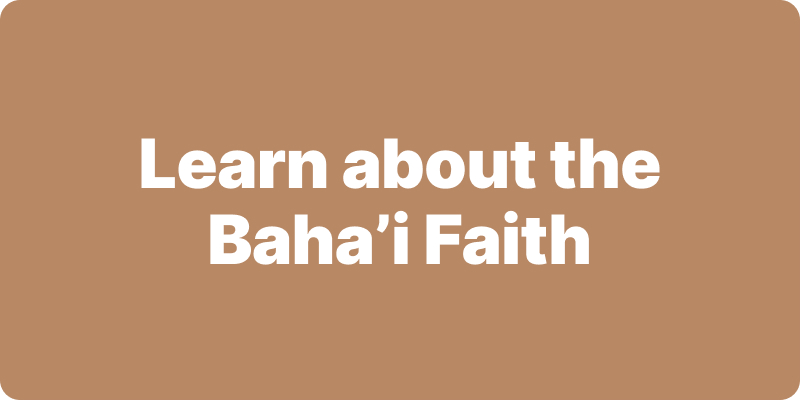 Baha'i beliefs address essential spiritual themes for humanity's collective and individual advancement. Learn more about these and more.
We acknowledge the Traditional Owners of country throughout Australia.

We recognise their continuing connection to land, waters and community. We pay our respects to Aboriginal and Torres Strait Islander people and their cultures; and to elders both past and present.
Baha'i Blog is a non-profit independent initiative
The views expressed in our content reflect individual perspectives and do not represent the official views of the Baha'i Faith.
Visit the site of the
Australian Baha'i Community
and the Baha'i Faith Worldwide