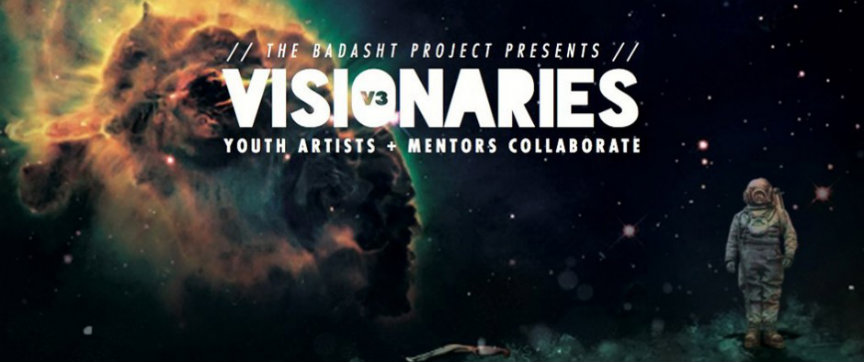 Many of you may have already heard the music of The Badasht Project, (or more commonly known as Badasht). Their debut album While The City Sleeps and thier second album release Raise Me Up have been hugely popluar in the world-wide Baha'i community, and now The Badasht Project returns with a new album called Visonaries, which is a 2-CD set of 21 songs dedicated to the youth, featuring an ever-greater circle of collaborators spanning every genre from electronica to bluegrass to hip-hop. The new album features young artists, some already well along their path, others recorded for the first time, creating music ranging from the purely devotional, using passages from the Baha'i Writings to the personal and introspective, in the inspired language of the heart.
The Badasht Project is spearheaded by musicians JB Eckl and Eric Dozier, and it's expanded into a collective benefiting from many voices and perspectives. The project was originally conceived as a response to the Baha'i Writings regarding the true purpose and station of the arts and by combining the talents and experience of artists, producers, scholars and entrepreneurs, and the project aims to bring to bear the full power of the arts towards the fostering of a more dynamic, spiritual and vibrant community.
It's been over two years that I've wanted to do an interview with JB Eckl and Eric Dozier about The Badasht Project, and so now, three albums later, I was finally able to catch up with JB Eckl to find out more about this wonderful initiative and their latest album.
Baha'i Blog: Can you tell me a little bit about the initiative and what the idea behind the album is and what you're all trying to achieve?
The original concept of the Badasht Project was to gather a collective of Bahá'í-inspired creatives, like a think tank, to create some new kinds of artistic resources for the advancement of the Faith. We wanted to capture the spirit that originally attracted us to become Bahá'ís: the conference of Badasht and the Dawn-breakers, who the Guardian said 'revolutionized of the lives of their countrymen.' It's a big vision, and we knew it would take a long to really manifest the way we felt it could, but the albums themselves are showing organic progress towards creating that collective.

The first one was essentially just the two of us, Eric and JB in a basement, with a few friends helping out… Volume II had a lot more diversity of input and featured singers like Bella Blue, Christopher Faizi, Rachael Price and Sandy Simmons. The third CD is an all-out collaborative effort — each song came from a different artist, and in many cases different producers etc.
Baha'i Blog: What was making this album like on a practical level? How did you go about producing so many different artists and what was that experience like?
We were acting more as facilitators on this one. The idea was to have younger artists doing what they love. I still did a lot of production work, but I really wanted to capture some of the energy and talent that's out there. We're entering a great time for Bahá'í-inspired music. A total Godsend was Kelly Snook, who had a bunch of stuff she had done with different artists and was itching for people to hear.

Another thing that happened was that I would call someone with a wacky idea and they would run with it… resulting in something totally unique, like 'Spiritual Revolutionary,' which was based on a Nabil & Karim track from years ago. I called Karim and said 'let's get Tallis and his son Jomei on this!' He said 'They should all write new lyrics!' And so on.

It was chaos. We were building this album for a couple of years, really. It was already in progress before Vol II was out!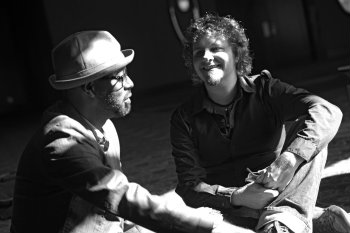 Baha'i Blog: What was one of the things which you really gained from working on an initiative like this that really stuck with you?
For me it shows how far we could go with something like this, if we want to. There is no reason we couldn't make absolutely epic albums by traveling around the world and recording different artists, melding together their different sounds. The trick would be to get them funded!
Baha'i Blog: How has the album been received so far?
Some people have said, "Where are JB Eckl and Eric??" Others have said, "I've always known something like this was possible!!" One thing I've been hearing a lot is that people's favorite song keeps changing. That's always a good sign.
Baha'i Blog: Will you be working on any similar follow-up albums or what are your plans for the future?
There are so many possibilities. But before embarking in another recording project, the Badasht Project needs to focus on the community side for awhile: what resources are needed that don't exist? What teachings of the Faith are not well-translated for everyone to understand them? What skills do we need to acquire to make our activities more meaningful, more vibrant? How can the Internet make these things more accessible?
Baha'i Blog: What message do you have to other musicians out there (Baha'i or not)?
Do not accept the false dichotomy between 'grassroots' and 'professional,' high art and folk art. It's important to strive for excellence and push your art as far as it can go, AND it's also great to empower people at a community level. Pete Seeger, who recently passed away, was an incredible example of this. He knew that much of the real power inherent in music happens at the community level – people singing together, using mouse to work together. Does that mean we shouldn't have amazing artists who can go up there and blow us away? No! It's all good.

Dr. King once wrote that "Human salvation lies in the hands of the creatively maladjusted." This is definitely one of our favorite quotes. His perspective was highly informed by his immersion in a culture of creativity, the Black Church, that consistently produce artists the likes of Aretha Franklin, Mahalia Jackson, Whitney, Marvin, Stevie, etc. And that just represents the tip of the iceberg. Those spiritual communities served as "grassroots" training grounds that nurtured everyone's talent and touched and inspired many along the way, including Seeger and others who were willing to share creative and spiritual space. It was an environment that moved people to a higher understanding of what they needed the world to become, not by adjusting to what was, but by imagining what could be. In other words, to be maladjusted but not creative is to just levee complaints without actions. I think Bahai poet laureate Roger White said it best in Bring Chocolate, when he wrote:

"The artist has among other responsibilities that of questioning our values, of leading us to new insights that release our potential for growth, of illuminating our humanity, or renewing our authenticity by putting us in touch with our inner selves and of creating works of art that challenge us — as Rilke says — to change our lives. They are a stimulus to transformation."

This has always been our hope.
Baha'i Blog: Thanks so much JB for taking the time to do this interview and congratulations to you and Eric and all those involved in this wonderful initiative!
To find out more about the Badasht project, visit: badasht.net.
You can purchase your copy of Badasht Vol. III: Visionaries from your local Baha'i bookstore or from 9 Star Media.
Posted by
Naysan is passionate about using the arts and media to explore the teachings of the Baha'i Faith. Back in 2011, Naysan started up the Baha'i Blog project, channeling his experiences in both media and technology companies to help create a hub for Baha'i-inspired content online.
"*" indicates required fields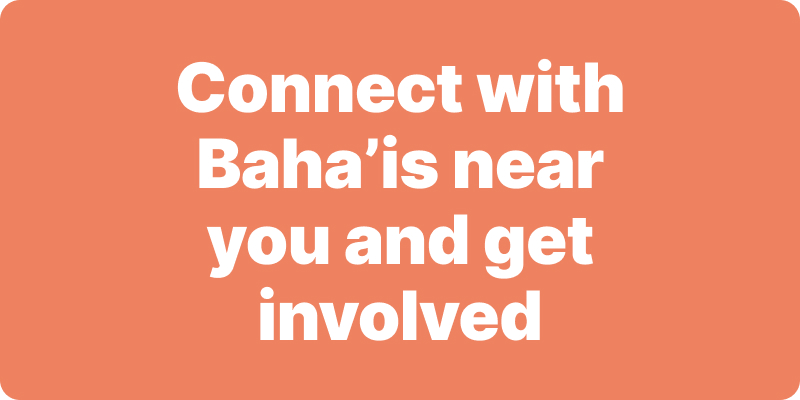 Join activities, celebrations, study groups, spiritual empowerment and education programs for young people, and more.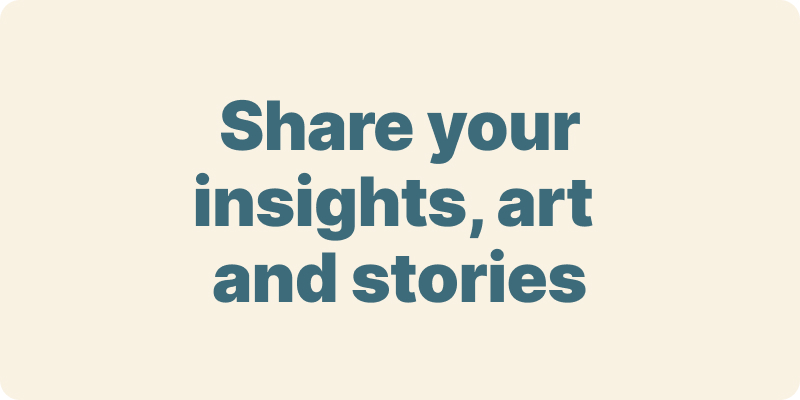 The arts and media have a critical role in how we share our community experiences. We've got resources, projects and more to help you get involved.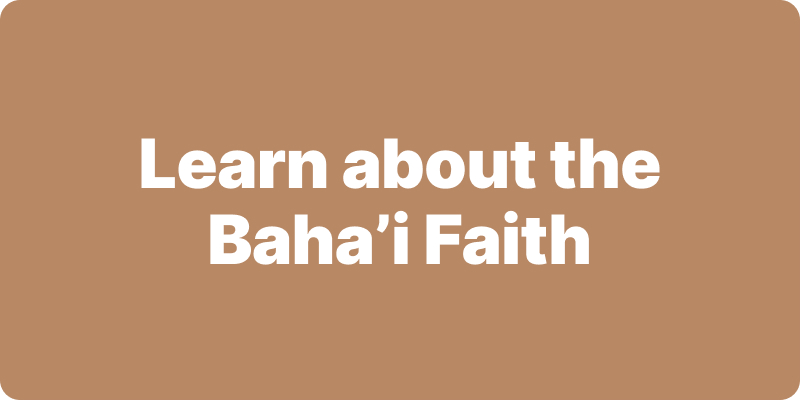 Baha'i beliefs address essential spiritual themes for humanity's collective and individual advancement. Learn more about these and more.
We acknowledge the Traditional Owners of country throughout Australia.

We recognise their continuing connection to land, waters and community. We pay our respects to Aboriginal and Torres Strait Islander people and their cultures; and to elders both past and present.
Baha'i Blog is a non-profit independent initiative
The views expressed in our content reflect individual perspectives and do not represent the official views of the Baha'i Faith.
Visit the site of the
Australian Baha'i Community
and the Baha'i Faith Worldwide