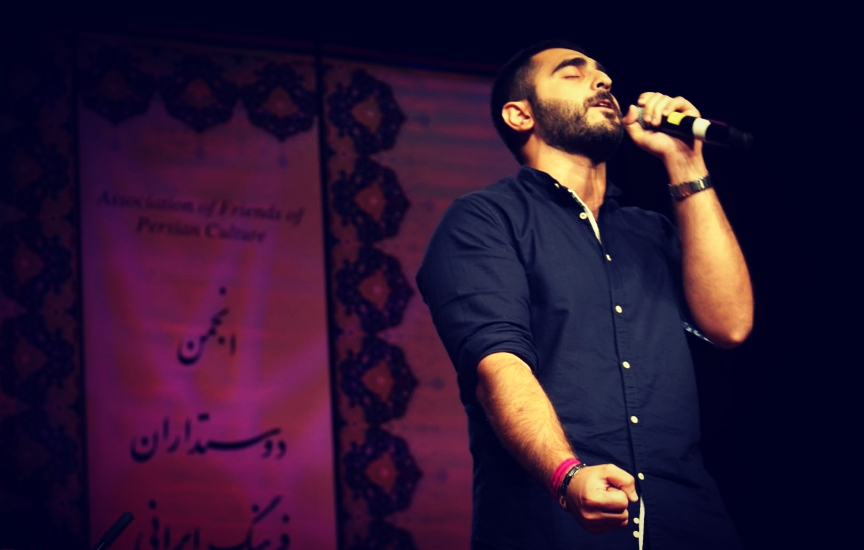 As a huge fan of rap – especially the "conscious" kind – and with a personal passion for listening to global hip-hop artists no matter what language they rap in, I was excited to meet Ahdi, a Persian rapper based in the United States, and who, for over a decade now, has been "spittin' out lyrics" in Persian relating to racism, drug abuse, the equality of women and men, and other social issues including the oppression of his fellow Baha'is in Iran.
Ahdi recently released a track called 'Toloue Bamdad (Rise of Dawn)' in honor of the bicentenary of the Birth of the Bab, and so with a stack of tracks behind him, I decided it was time to catch up with my dear friend Ahdi, to find out more about him and his music:
Baha'i Blog: Hi Ahdi! Can you tell us a little bit about yourself and your musical background?
At the age of 11 years old, I started writing my own lyrics. Over time, I noticed my songwriting abilities were advancing. In the year of 2008, I was around 16 years old, right after the imprisonment of the Yaran as well as the arrest of close family and friends in Iran, I released my first official song. This song was particularly about the oppression of the Baha'is in Iran and it touched on a variety of subjects such as imprisonment, business closures, false accusations, and the history related to the killing of Baha'is for their Faith. I also talk about the love I have towards Iran, The Cradle of the Faith, through all these hardships, and what Baha'i values are.

As I look back I realize the situation in Iran affected me deeply. And I have been releasing music ever since. As an eight-Year-old kid, I used to love listening to Hip Hop. I would be able to memorise songs only after hearing them a few times, when on the other hand I would have trouble doing school projects (hahaha). I am very thankful to my parents because they were very patient with me, and they always encouraged the fact that I had a lot of passion for rapping, but they would also encourage me to write my own and talk about Baha'i principles and teachings which I am sure also helped me in this journey.
Baha'i Blog: What is the main idea behind your music, and what inspires you?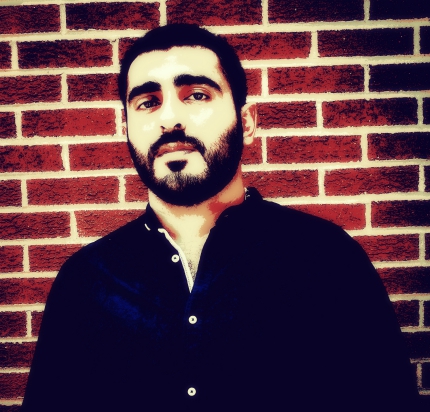 In addition to making music about the situation of Iran and the history of the Baha'i Faith, I enjoy creating music that raises social awareness, addressing topics like freedom of speech, the equality of men and women, the passion to serve, spirituality, etc. I also bring up issues like racism, drug abuse, materialism, and different types of abuse our societies face and more. The main idea is to shed light on different social issues and to hopefully help us and future generations come up with solutions.
Baha'i Blog: What has the process of producing your music been like for you personally, and how has it affected you personally?
My music has definitely shaped me as a person. Since I write my own lyrics, I always have to take myself into account and make sure the message I am putting out there is beneficial and true to me at the same time. Also, as Persian Rap is growing more and more in Iran, and this is a genre that I am passionate about, I feel like it is important for me to say my side of the story as a member of a large minority that is under oppression.
Baha'i Blog: What do you hope listeners will walk away with after hearing your music?
I hope the listeners take the messages in the songs and think, contemplate, and even investigate what was said. When it comes to music that talks about a historic event or a fact, it is always good to look more into it and increase your knowledge. I also hope they enjoy it at the same time.
Baha'i Blog: Can you tell us a little bit about Hip Hop and Rap in Iran and in the Persian community? Is it something that is becoming more popular, and is rapping in Persian hard?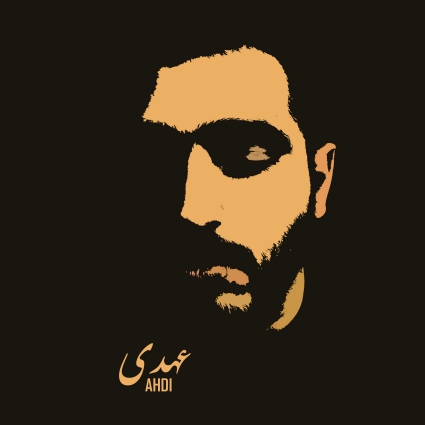 Persian Rap and Hip Hop in Iran is definitely the most listened to and followed underground music in Iran. From ages nine all the way up to 35-year-olds, the majority listen to Persian Rap. Hip Hop started in Iran more than 15 years ago, and in the first few years it was at its adolescence, but for the past 10 years, I personally think it has become one of the most powerful movements we see in music today there. It also grew in a way where we see a lot of Iranian elements in the music you hear, so in a way, it has become its own unique genre.

In the beginning, the mindset was that it was hard to rap in Persian, but the more it developed the more amazing it became. Persian is a language of poetry, and poetry is a big part of rapping. So imagine bringing a culture which had Rumi, Hafez, Khayyam and Saadi, and adding a Hip Hop culture to it. You can just imagine how deep and powerful the lyrics can be. Having Iranian elements implemented in the music production makes it even better. It has definitely helped Iranian youth through struggles inside and outside of Iran.
Baha'i Blog: What advice do you have to others who want to produce Baha'i-inspired music?
Be yourself. Make the music that you enjoy the most. As long as you are doing what resonates with you, you will always love the music you are producing. If you enjoy taking Baha'i Prayers and Writings and making music with them, go for it. If you like making music about social issues our world is facing today, then fortunately we have a lot of Teachings and Writings in the Baha'i Faith that shed light on them. If you enjoy making music that spreads love and energy, go for it. And last but not least, support each other as Baha'i artists. Music is food for the soul. So with that in mind, help shape the environment around you.
Baha'i Blog: Is there anything else you'd like to share?
I would like to thank Baha'i Blog for this interview. I really wish you guys the best. What you guys are doing is an amazing service in my opinion, and you're doing it in such high quality. I really appreciate it.

Also, I really think we as a Baha'i community should support Baha'i artists. And the more we support them, the better the quality of artists we'll see.
I would also like to thank artists and producers that have worked with me, like Sai, Mr.Mp, Kiarash, Lida, Pouya Fard, Iman, VOL, Niki, Yousef, Bashir, Foad and many more.
Peace and Love.
Baha'i Blog: Thank you so much Ahdi for taking the time to do this interview with Baha'i Blog, and keep all your awesome rhymes coming!
To find out more about Ahdi and his music, check out the following links:
* Youtube
* Facebook
* Instagram
* Bandcamp
* Spotify
* Apple Music
Below is a live video of a song by Ahdi called "Doshmane Khak", which means "Enemy of the Land" in Persian. The song's title is a reference to what Baha'is are often called or labeled as in Iran, and so in this rap, Ahdi questions this derogatory label and accusation by recounting the contributions Baha'is in Iran have made for their country, reminding listeners about the love Baha'is have for Iran, and then asks listeners to decide if promoting things like unity, peace and equality deserves this label, or if this negative label should instead go to those who persecute and torture others for their beliefs, using some explicit examples and drawing on the history of the persecution of the Baha'is in Iran.
Posted by
Naysan is passionate about using the arts and media to explore the teachings of the Baha'i Faith. Back in 2011, Naysan started up the Baha'i Blog project, channeling his experiences in both media and technology companies to help create a hub for Baha'i-inspired content online.
"*" indicates required fields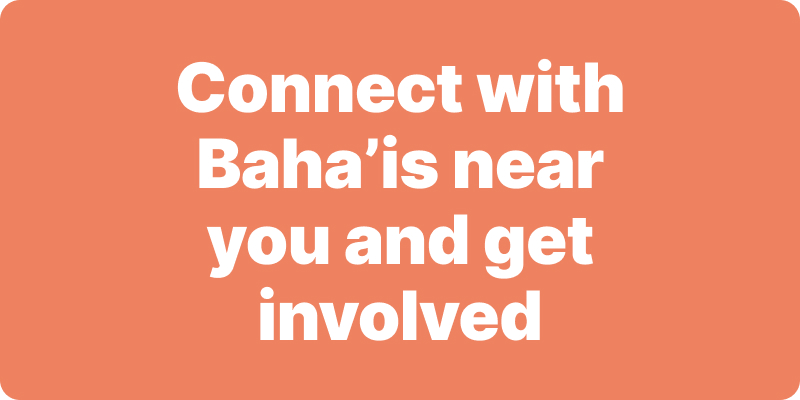 Join activities, celebrations, study groups, spiritual empowerment and education programs for young people, and more.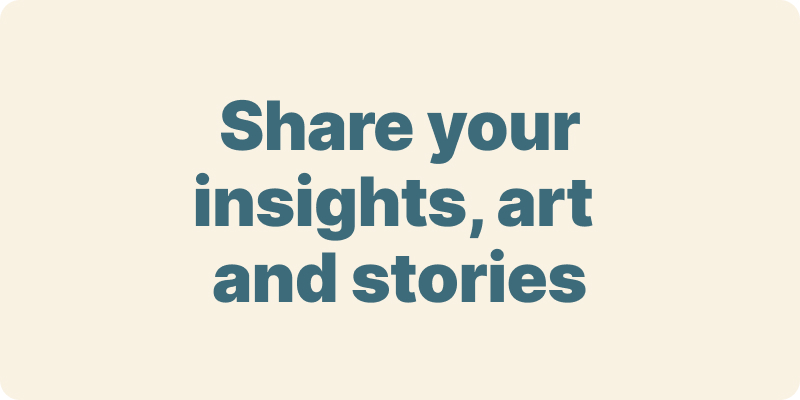 The arts and media have a critical role in how we share our community experiences. We've got resources, projects and more to help you get involved.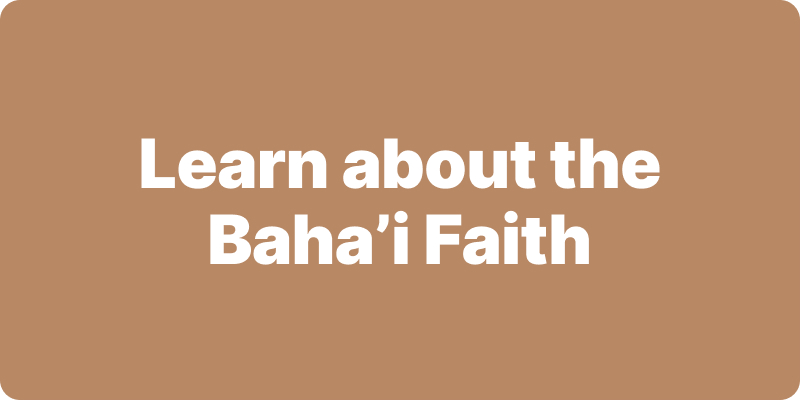 Baha'i beliefs address essential spiritual themes for humanity's collective and individual advancement. Learn more about these and more.
We acknowledge the Traditional Owners of country throughout Australia.

We recognise their continuing connection to land, waters and community. We pay our respects to Aboriginal and Torres Strait Islander people and their cultures; and to elders both past and present.
Baha'i Blog is a non-profit independent initiative
The views expressed in our content reflect individual perspectives and do not represent the official views of the Baha'i Faith.
Visit the site of the
Australian Baha'i Community
and the Baha'i Faith Worldwide