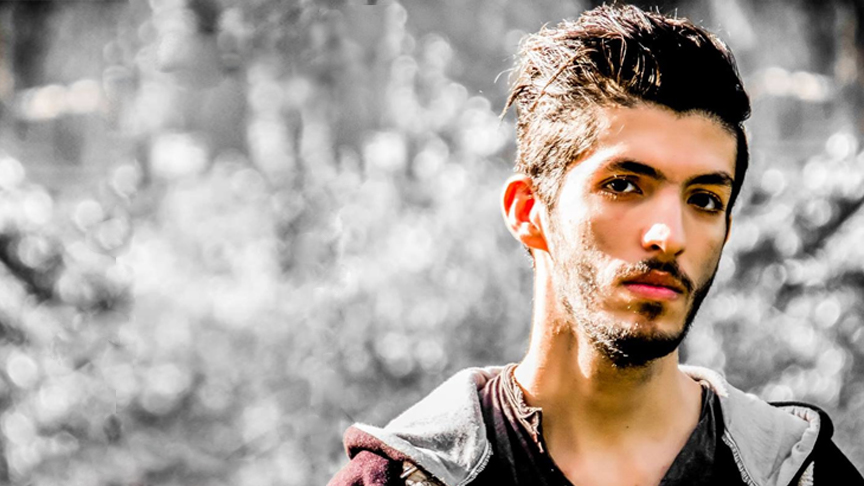 As someone who's a huge fan of hip-hop and rap, and someone who listens to a lot of international hip-hop too, I was so excited to hear the beats and rhymes of Persian rapper Pouya Ebrahimi as he took the stage at the Grand Canyon Baha'i Conference last year in Arizona, USA.
Pouya moved to the U.S. two years ago as a Baha'i refugee from Iran, and he recently released an album called Tasaviye Hoqooq which in Persian means 'Equality.' I decided to catch up with Pouya to find out more about him and his music, and because he was more comfortable speaking in Persian, I interviewed him in Persian and then translated it into English. Here's the interview:
Baha'i Blog: Hi Pouya. Thanks for taking the time to do this interview. First of all, can you tell us a little bit about yourself and your musical background?
Allah'u'Abha. My name is Pouya Ebrahimi and I'm 24 years old. I'm from a place called Kerman in Iran, but I now live in the Phoenix area of Arizona in the United States. Well, it's been 10 years since I started to rap, and almost six years since I really started taking it seriously and started to rap about the Baha'is and the difficulties in my country of Iran.
Baha'i Blog: Can you tell us a little bit about the album and why it was important for you to make it?
I started the 'Equality' album about six years ago, but I couldn't finish it because of the law and rules in my country [Iran], and then even when I moved to Turkey, I couldn't finish it because it was really hard living as a refugee there and not getting paid, so I had to wait until we moved here to the US, and then I finished the album.

The most important thing about the album for me was to show the government and people of Iran who we [Baha'is] really are, and to try and change their superstitions and misunderstandings about us [Baha'is].

You know my album is in Persian, and lots of people around me want me to rap in English, and my English is not that good now, but even if my English was perfect, I still wouldnt rap in English because my aim is to reach the Iranian people, so I prefer to rap in Persian because that's the language of the people whom I want to hear the album. That's who the album is for. The Iranian people. So it doesn't make sense for me to rap in English. I want the people of Iran to hear my music and my message. If 100 Iranians hear my music and only 10 of them are affected by it then it's worth it. This is what I put my energy into. Music is a powerful tool and this is the way in which I want to spend my energy. More than ever I feel the people of Iran are ready to hear about something new. A new message. The people want this and the Baha'i Faith has a lot to offer.

For example I did a live performance in Turkey once and sang the song '12 Principles', and someone filmed it and posted it on Facebook and it became really popular and I got hundreds, I think it was over 400 comments and questions of people asking about the song and its meaning, and I heard a lot of Iranians started asking questions and looking into the Baha'i Faith because of that. That meant a lot to me.

But you know Naysan, it's not important that people become Baha'is. That's not what I, or we are all about. I think what's important is that people try and carry out and live the principles of the Baha'i Faith – like the '12 Principles' song I mentioned earlier – if we can all work toward living those Baha'i principles of unity, and equality and love, and carry them out in our everyday lives so that society can advance forward, that's the main thing. That's my main hope.
Baha'i Blog: What are most of your songs about?
I generally try my best to make sure my raps have meaning. Some of my songs are about things like misconceptions and superstitions people have. I also rap about the effects of war, and also persecution. In this album I focus on the principles of the Baha'i Faith. The 12 principles which all Baha'is around the world strive to practice in order to make the world a better place. I even have a song, the first song on the album, which is called '12 Principles', but in fact I never actually mention the Baha'i Faith once on the album. My aim was for the album to reach as many Iranians as possible, and not be an album for Baha'is. I wanted the non-Baha'i Iranian people to listen to it, so I talk about the principles and the situation in Iran and the politics.
Baha'i Blog: Oh that's interesting. So wait, so are you saying the album is political? Because as Baha'is we stay away from partisan politics, so what do you mean when you say political?
No, no, not that type of 'political'. They're not really political in that way, but what I mean is about issues and society. But I guess in Iran they could be considered political. Well many things can be considered political. When you write a song about equality of women and men, and in the song you mention that women should not have to wear the veil, the hijab, but you're in a society like Iran where women are told they have to wear it or they will be punished and can go to jail, then I guess that can be seen as political. It's about context I guess. Here in the U.S., that's not political because women here are free, and a song about that would not be seen as political, and would not make sense really.
Baha'i Blog: Yeah, I see what you mean. So is there anything that you can think of that you've learned by being here in the U.S.? Anything that if you were to go back to Iran one day, something that you've learned or experienced that you would take back with you as far as learnings are concerned?
Woah. That's a big question. Hmmmm… I've learned so much… You know, I love Iran. I'm a refugee here from Iran, but I still love Iran and its people a lot, and if the situation changes there I'd go straight back – well maybe I shouldn't say that because I don't know how my life will unfold, maybe I'll get married here and have kids, who knows what direction life will take me – but I do love Iran, and it's just a shame that people can be put into jail because of their beliefs, or because of the music they create. So something I've learned from being here in the U.S.. I've learned a lot about freedom. Yeah, that's probably the thing I've really taken in the most. Freedom that people can go about their own business and do what they want to do and believe what they want to believe and not be harassed. That feeling of freedom has really affected me being here. It's my hope and dream that some day Iran can experience the same thing.
Baha'i Blog: I wanted to also ask you if rap music is becoming popular in Iran, or among Persian speaking populations?
It's been about 15 years since rap got really popular in Iran, but after all, songs and poetry are 800 years old in Iran, and that's why persian rap got really big, so historically, Iran is known for its poetry, and it's a very popular thing in Iran and we have a long history of it and it is still an important part of Persian culture. They are full of meaning and really make you think.

I read a lot of old Persian poetry like Hafez and others and I get a lot of inspiration from these ancient poems. They are full of meaning.
Baha'i Blog: Do you have any message to the youth of Iran?
I just want all the people of Iran to help each other and have each others back.
Baha'i Blog: So what plans do you have for the future? Any new music coming out?
Well since the release of 'Equality', I've released two songs, one being about the persecution of the Baha'is in Iran, and how they desecrate the graves, don't let them go to university, put them in prison, and so on. The other song is about the Yaran, the seven Baha'i leaders who have been in prison for nine years now.
Baha'i Blog: Thanks so much Pouya for taking the time to do this interview and I wish you all the success for your future.
You can listen to and purchase a copy of 'Equality' by Pouya Ebrahimi here.
Also, below is the music video to the song 'God is Here' by Pouya Ebrahimi featuring Colby Jeffers. Enjoy!
Posted by
Naysan is passionate about using the arts and media to explore the teachings of the Baha'i Faith. Back in 2011, Naysan started up the Baha'i Blog project, channeling his experiences in both media and technology companies to help create a hub for Baha'i-inspired content online.
"*" indicates required fields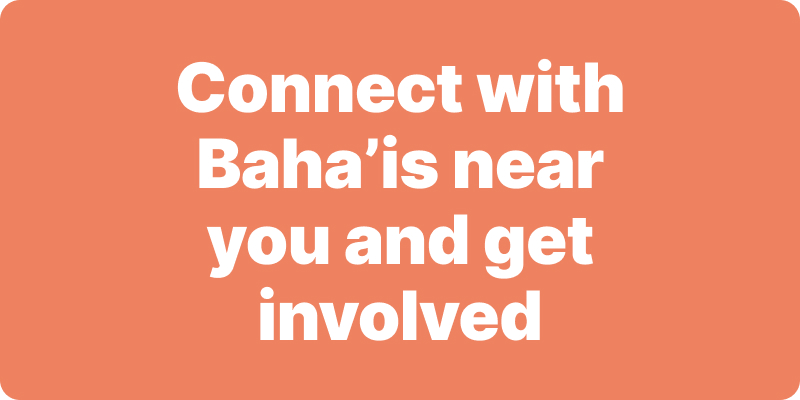 Join activities, celebrations, study groups, spiritual empowerment and education programs for young people, and more.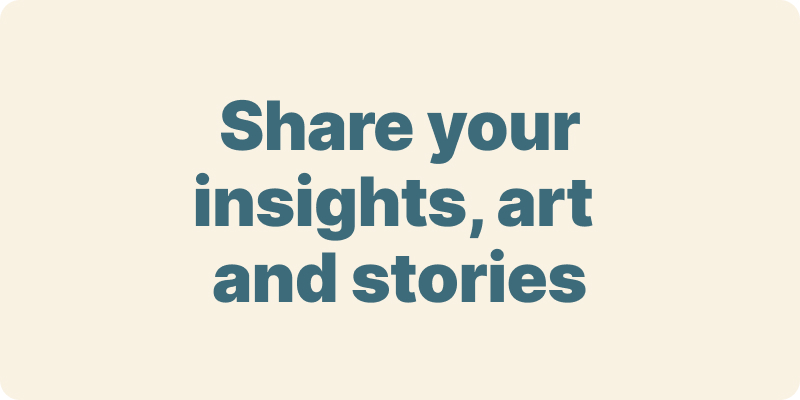 The arts and media have a critical role in how we share our community experiences. We've got resources, projects and more to help you get involved.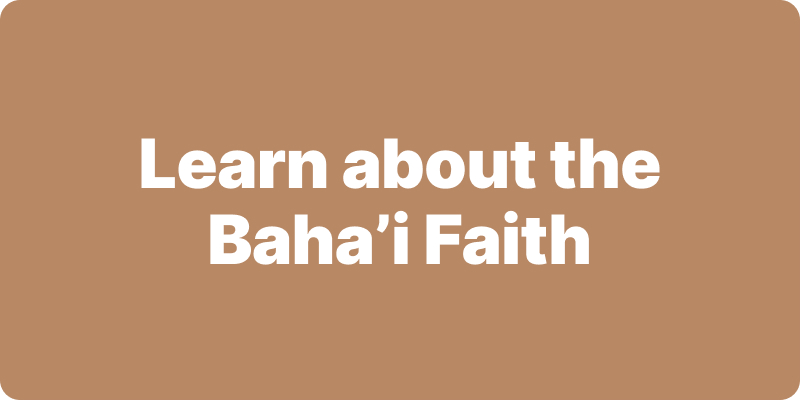 Baha'i beliefs address essential spiritual themes for humanity's collective and individual advancement. Learn more about these and more.
We acknowledge the Traditional Owners of country throughout Australia.

We recognise their continuing connection to land, waters and community. We pay our respects to Aboriginal and Torres Strait Islander people and their cultures; and to elders both past and present.
Baha'i Blog is a non-profit independent initiative
The views expressed in our content reflect individual perspectives and do not represent the official views of the Baha'i Faith.
Visit the site of the
Australian Baha'i Community
and the Baha'i Faith Worldwide