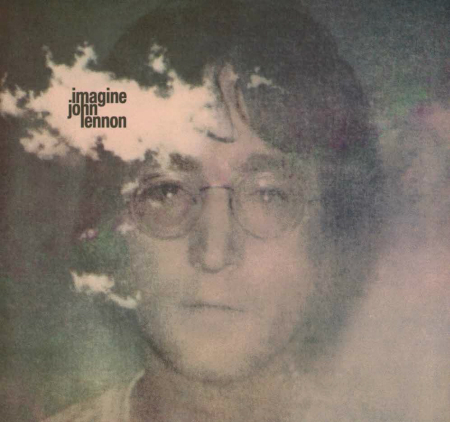 When it comes to uplifting songs, few can match the popularity of Imagine by former Beatle, the late John Lennon (1940-1980).
It was the singer-songwriter's best-selling single, and it is included in a list of the 100 most-performed songs of the 20th century. 1
I know many Baha'is who like to sing this song, although they may sometimes wonder about a few of the lyrics, so I thought that on this 35th anniversary of John Lennon's passing on 8 December 1980 it would be interesting to have a look at Imagine to see how closely it agrees with our cherished Baha'i beliefs.
Let's start with the first verse:
Imagine there's no heaven
It's easy if you try
No hell below us
Above us only sky
Imagine all the people
Living for today…
That verse seems to imply that John Lennon thought the afterlife was a fiction and that it would be better if we lived for the moment rather than waiting for something better in the future.
It is my understanding that Baha'is can concur somewhat with his sentiments. We don't believe in what could be called a traditional view of heaven or hell—as a place of eternal reward if you pass a spiritual test or eternal punishment if you fail.
As is said in a letter written on behalf of Shoghi Effendi:
Heaven and hell are conditions within our own beings.

From a letter written on behalf of Shoghi Effendi to an individual believer, 14 November 1947, in Lights of Guidance, compiled by Helen Hornby, Baha'i Publishing Trust India, 1983, p.395, no. 1079. High Endeavours, Messages to Alaska, pp 49-50.
As I understand it, Baha'is see "heaven" in the after-life as a metaphor for spiritual proximity to the creator. The closer we are, the happier we will be. And we believe this will happen through the grace of God, and that our progress will be greatly assisted if, while on earth, we follow the guiding principles as expressed by Baha'u'llah in His laws.
As for hell, the view of it I have as a Baha'i is not a place of eternal torment in a pit of fire but rather a remorse-inducing remoteness from God.
So I think we as Baha'is don't believe in the kind of heaven and hell that John Lennon did not believe in either.
What about "living for today"? Certainly as a Baha'i, I think we have to be people of action and not yearn for the golden years of the past or just sit and hope for a comfortable, prosperous future.
And who wouldn't agree with another line from John Lennon: "Life is what happens to you while you're busy making other plans."? 2)
But living mindfully in the moment does not mean that we should forget the lessons of the past. In fact, wisdom can be described as the ability to recognise past patterns and learn from them—that is why it often comes with age. Nor should living for today lead us to neglect planning for the future.
So we reflect on the past to develop our characters, and plan for the future so we can contribute to the goal that Baha'u'llah set for humanity— building a united global society founded on justice and love.
Now for the next verse:
Imagine there's no countries
It isn't hard to do
Nothing to kill or die for
And no religion too
Imagine all the people
Living life in peace…
When John Lennon asked us to imagine that there are no countries, he may well have been thinking about the harm that arises from strictly adhering to the concept of the absolute sovereignty of a nation—"our country right or wrong".
It's my understanding that Baha'is would say that national boundaries should not be there to separate ourselves from the rest of humanity. Rather they are there for the purposes of creating a functioning society in a certain area of the globe, and one that can contribute to the wider global society.
Should there be "nothing to kill or die for"? John Lennon wrote his song amidst the horrors of the Vietnam War so it is understandable that he came up with this line.
However, I am sure that he would have thought that there are some things worth risking death for—a parent trying to rescue a child, a person protecting the weak and defenceless from a murderous attack. Is there anything to kill for? Our answer would surely be not normally, although such an act could be seen as legitimate in the case of a police officer killing an attacker who was about to murder another.
What about wars? Baha'is do not participate as soldiers in wars, although are prepared to perform service as medics. We are working to prevent the killing and dying in wars by working for a united world and, in doing so, trying to create just, loving and peaceful neighbourhoods, cities, and countries.
Then comes the lyric "no religion too", which at first glance might seem to oppose the Baha'i point of view.
The Baha'i Faith is an independent world religion, with its own Prophet-Founder, holy places, laws and sacred scriptures. So what would I say about the lyric "no religion too".
My view is that when John Lennon was looking at the religions, he was referring to human-made collections of wrong interpretation, bad laws, and ill-advised behaviours, not the spiritual teachings of the divine messengers.
As a Baha'i, I think it useful to refer to the words of Abdu'l-Baha who said:
Any religion which is not a cause of love and unity is no religion. 3
In contrast to that kind of "religion", a divinely-inspired faith that is true to the aims and guidelines of its Prophet-Founder is the elixir of life, a guide to present and future happiness, to love, justice and prosperity.
A Baha'i I knew used to change this line in Imagine to "and one religion too". By that he meant the one faith that Baha'is believe runs through the teachings of all the divine messages. As Baha'u'llah said:
This is the changeless Faith of God, eternal in the past, eternal in the future. 4
Asked once about the substitution of the words "and one religion too", John Lennon dismissed the suggestion. Had he been asked about a faith that united all the world religions, seeing them in their essence as part of one religion of God, his answer could possibly have been different.
The last part of that verse — "Imagine all the people living life in peace" — is certainly in tune with the thoughts of dedicated Baha'is who spend their lives working for a united, peaceful world.
The next verse is obviously closely aligned to the ideals of a Baha'i.
You may say I'm a dreamer
But I'm not the only one
I hope someday you'll join us
And the world will be as one
As Baha'is, we do not accept the sometimes expressed view that the aim of a peaceful global society is a dream or hopeless idea.
Many of us have seen a fractured world become far more of a global society in our own lifetimes, even if the peaceful nature of it has yet to be achieved. We are confident that we are on our way, despite the awful tests and trials that we seem destined to face in the future. There are two processes under way—the collapse of the old, destructive ways of humanity, and the growing up of the green shoots of the new, united world.
And yes, we do hope that others will join us and become Baha'is, but if they don't see this as their way, we are more than happy to be friends and allies as we work together towards a just and peaceful world society. As John Lennon said "And the world will be as one."
Baha'u'llah had said something similar:
The earth is but one country and mankind its citizens. 5
The last verse is repetition of an earlier one, but the second to last has some ideas worth examining.
Imagine no possessions
I wonder if you can
No need for greed or hunger
A brotherhood of man
Imagine all the people
Sharing all the world…
When John Lennon was asking us to "imagine no possessions", he couldn't have been meaning that literally. I think he was asking us to take a different view of possessions, as things that should not be acquired through greed… "no need for greed".
Baha'u'llah advises us similarly:
Why, then, exhibit such greed in amassing the treasures of the earth, when your days are numbered and your chance is well-nigh lost? 6
As for "a brotherhood of man", that concept, now usually expressed in a less gender-specific way such as the family of humanity, is a foundational belief of the Baha'i Faith: the oneness of humanity. We are all part of the one family, the one brotherhood and sisterhood—not separated by notions of race, class, gender or spiritual heritage, but united in our diversity.
John Lennon's invitation to imagine all the people sharing the entire world is one that would be accepted by all Baha'is because we want to work with other well-meaning people, regardless of their spiritual beliefs, or lack of them, to advance the processes that will lead towards global peace.
We want all the peoples of the world to share in a just and equal way in all aspects of the material and spiritual riches of humanity.
When I hear the song Imagine, with its entrancing melody and wonderful lyrics, I think of it as being in harmony with the teachings of Baha'u'llah.
I try to remember to pray for the progress of the soul of the one who, taking note of the inspiration that came to him, sat down, wrote the song, and sent it out to the world.
---
Footnotes & Citations
https://en.wikipedia.org/wiki/Beautiful_Boy_(Darling_Boy[↩]
Paris Talks. UK Baha'i Publishing Trust, 1972, eleventh edition reprint. P. 130[↩]
Proclamation of Baha'u'llah, US Baha'i Publishing Trust, 1978 reprint. P. 119[↩]
Gleanings from the Writings of Baha'u'llah. US Baha'i Publishing Trust, 1990 pocket-size edition. P. 250.[↩]
Ibid, p. 127.[↩]
Posted by
Michael Day is the author of a new book, "Point of Adoration. The story of the Shrine of Baha'u'llah 1873-1892." He is also the author of "Journey to a Mountain", "Coronation on Carmel" and "Sacred Stairway", a trilogy that tells the story of the Shrine of the Bab. His photo book "Fragrance of Glory" is an account of the Ascension of Abdu'l-Baha. A former member of the New Zealand Baha'i community, Michael now lives in Australia. He was editor of the Baha'i World News Service in Haifa 2003-2006.
"*" indicates required fields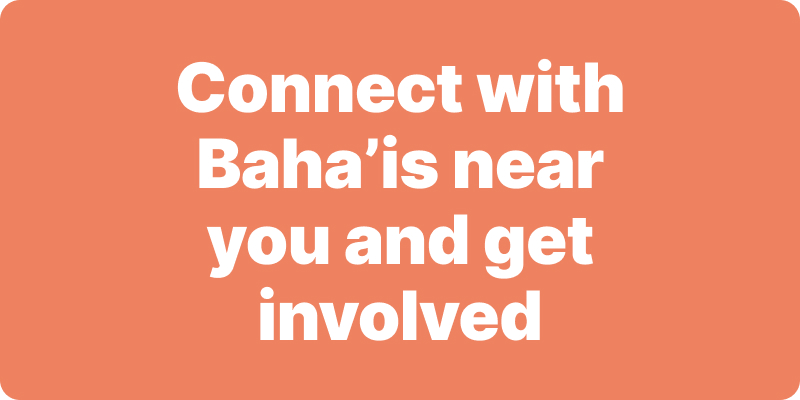 Join activities, celebrations, study groups, spiritual empowerment and education programs for young people, and more.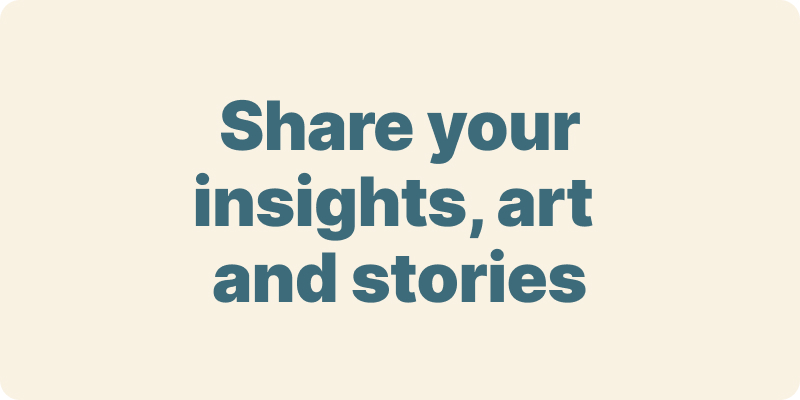 The arts and media have a critical role in how we share our community experiences. We've got resources, projects and more to help you get involved.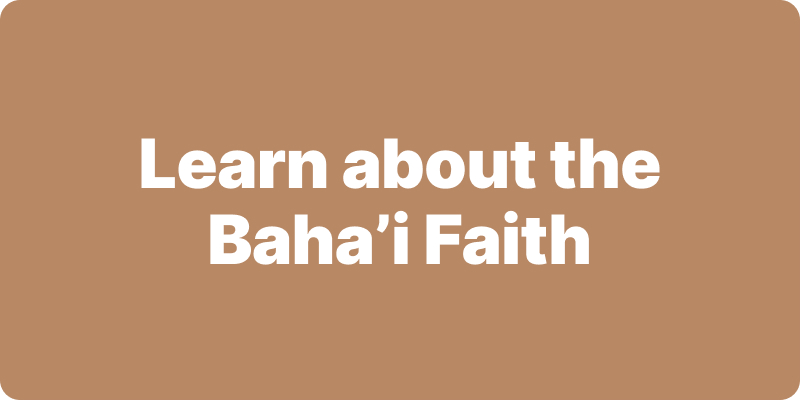 Baha'i beliefs address essential spiritual themes for humanity's collective and individual advancement. Learn more about these and more.
We acknowledge the Traditional Owners of country throughout Australia.

We recognise their continuing connection to land, waters and community. We pay our respects to Aboriginal and Torres Strait Islander people and their cultures; and to elders both past and present.
Baha'i Blog is a non-profit independent initiative
The views expressed in our content reflect individual perspectives and do not represent the official views of the Baha'i Faith.
Visit the site of the
Australian Baha'i Community
and the Baha'i Faith Worldwide