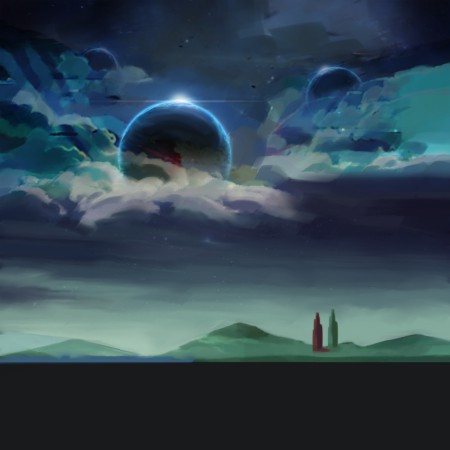 Projekt Leuchtfeuer is a German musical group and they've released an album called Lightblicke. Made up of Armin Naimi, Shahnam Izadpanah, Esra Lilian, and Djamschid Solouk, this 19 track album will have your head bopping and your toes tapping. The songs tackle social issues and deal with questions about the refinement of our character and the improvement of society. In German and English, these songs are the fruits of a close collaboration and I was excited to find out more:
Baha'i Blog: Could you please introduce yourselves and tell us a little bit about Projekt Leuchtfeuer?
Project Leuchtfeuer is a music collective – consisting of four main members – that strives to inspire and encourage contemplation on ethical-moral issues, the pressing issues of the time and spiritual-metaphysical concepts. The group's creativity stems from the principles of the Baha'i Faith and its comprehensive Writings, which claim to open the way for the world to unite the whole of humanity. Our identity is based on the idea of a transnational cosmopolitanism and a positive image of mankind – an identity that is fundamentally animated by the deep belief that the earth is only one country and all human beings are its citizens.
Baha'i Blog: Can you tell us a little bit about the album, Lichtblicke, and its significance to you?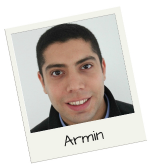 This is not the first album we ever made. Since 2006, we made our music available to friends and family, and made appearances at Baha'i youth conferences in Germany. "Lichtblicke", which translates to "rays of hope", has been in the making for the last three years. Once I started to volunteer at the Baha'i World Center in 2015, I felt very inspired – being surrounded by the gardens and Shrines – and wanted to fuel our music with this reborn energy. So, we started to prepare a 10-year anniversary album, but all of us being so widespread made it logistically challenging. We recorded eight songs in 2016 and decided that we needed more material and continued writing and producing. At the end of 2018, all four of us got together to revisit the first eight songs and recorded the other songs. It was great spending time together again and recording the album in Stuttgart, the birthplace of the German Baha'i community. The spirit of those four days was so energizing, that I can't wait to record again.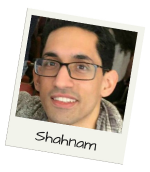 The significance of this new album is to be seen in its full inspiration from the concepts and verities of the beloved Faith. Every song was recorded after contemplation and the aid of prayer and draws its elements from the Holy Writings. In this sense, the album contains tracks about the principles of the Baha'i ethics and issues of society; one essential song is about the life of the Manifestation of God and Their impact on the course of history, and in one of the songs some of the great figures in an ever-advancing civilization of humanity are remembered and honored. We are very thankful for having received the chance to work on this project, and humbly hope that the Most-Beloved may accept it in His Grace.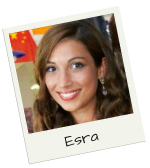 We have four completely different personalities and yet have special connections with each other. When we are writing and recording together something magical happens. The preparations for the main recording of "Lichtblicke" were an exchange of ideas and consultations about topics of our time.
I think this album offers something for everyone, every taste and every mood and is therefore quite unique.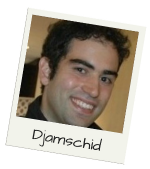 When Armin, Shahnam, Esra and I finally met again for a recording session in Stuttgart (Germany) between Christmas and New Year's Eve of 2018, it was about time to proclaim a new chapter of our band's history concerning the improvement of quality in lyrics, music production and singing/rapping skills. We all used our talents and experience to express our Bahai-inspired thoughts. Each of the 19 songs on this album, mostly written in German, stands for itself and tells an own story or truth ranging from homages to the Manifestations of God over to songs of gratefulness and joy as well as to social criticism. This album has inspired me every day since the release on January 19th, 2019.
Baha'i Blog: What inspires your songs?
Our songs are inspired by the Writings of the Baha'i Faith and our experiences with a world that has a lot of conflicting ideas. So, by combining lyricism and the principles of the Writings, we hope to provide some clarity.
Baha'i Blog: Any interesting stories about the album or some of the songs you'd like to share?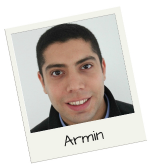 When working on "Magnet" – a song that puts the quote "A kindly heart is the lodestone of the hearts of men, it is the bread of the spirit…" to music – we had a lot of ideas in our head, but we were struggling to put it to music. I wanted to make a song that was inspired by Sauti Sol, who was introduced to me by my brother-in-law. So, we gave him a call and he liked our initial idea and then he shaped the direction of where it needed to go to finalize the song. We had such a great time when recording this gem of a track.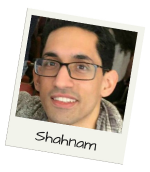 Being in the city blessed by the footsteps and the holy presence of the Master, in order to work on a creative project, that follows the purpose of inspiring the youth and society in general, was in itself the greatest perception and sensation to me during those very heartwarming days that we could spend together. I am very thankful that my wonderful wife, Olivia, who also had the chance of being with us during the recording sessions, which made the experience even more precious to me. I love all of the members of the group from the bottom of my heart and every moment, in which they were happy, was in truth a joyful and memorable moment for me.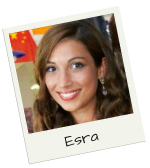 There was a moment where Shahnam lost one of his lyrics for a song and he was searching and searching for about an hour, absolutely devastated. I went downstairs and after some time I could suddenly hear screaming, yelling and cheering and I thought he must have won the lottery or something, but it was him finding the lyrics again! So much care goes into writing our songs that it was quite a dilemma, when the lyrics were lost. There's a video somewhere as proof of his hysteria!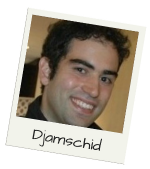 The special thing about the album is that each of the 19 songs talk about a different topic that can be used for uplifting conversations with our fellow citizens. I have my special connection to each of them. The weightiest for me is the first song "Lichtblicke" (Rays of Hope). When I heard Shahnam recording it live, I felt awed due to the unity within the realm of God's Manifestations, which the song describes in German lyrics. Another memorable moment to me was that Esra's children were also present during some of the recordings and attentively listening to her live recording. Yet another moment was the spontaneously and collectively arranged song two, "Magnet", which deals with the kindness and wisdom that we should share when meeting each other.
Baha'i Blog: Is there anything else you'd like to share?
We are always open to collaborate with musicians and artists from around the world and they should feel free to get in touch with us on Instagram.
Baha'i Blog: Thank you so much! You can find 'Lichtblicke' on all major platforms for streaming and purchase: Spotify, Apple Music, iTunes, Google Play, Amazon, Deezer, Tidal, and Soundcloud.
Posted by
In her innermost heart, Sonjel is a stay-at-home parent and a bookworm with a maxed out library card but professionally she is a museologist with a background in English Literature. She currently lives on Prince Edward Island, an isle in the shape of a smile on the eastern Canadian coast. Sonjel is a writer who loves to listen to jazz when she's driving at night.
"*" indicates required fields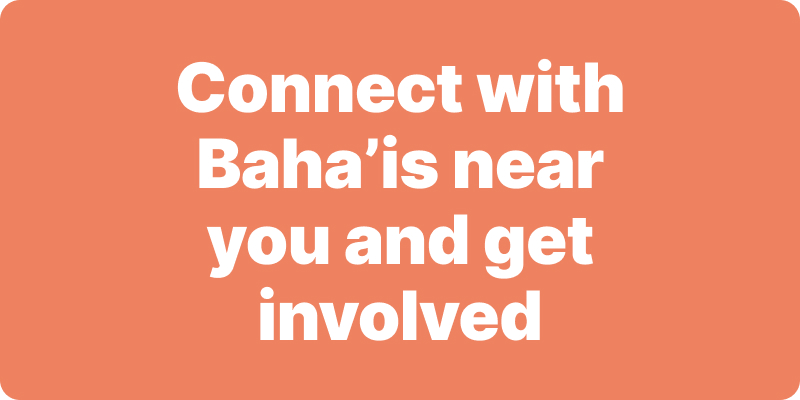 Join activities, celebrations, study groups, spiritual empowerment and education programs for young people, and more.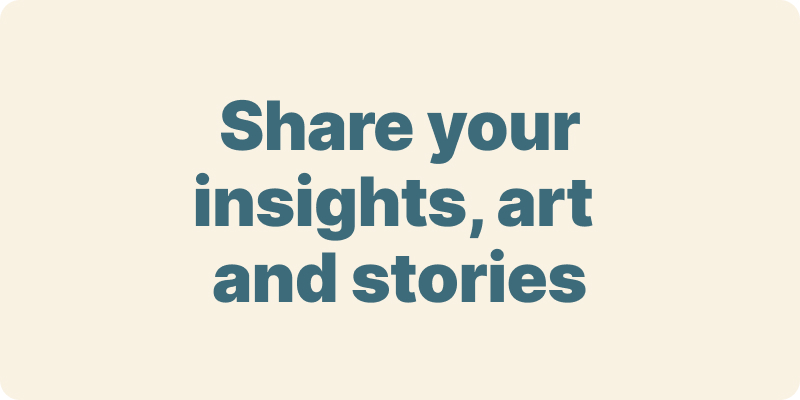 The arts and media have a critical role in how we share our community experiences. We've got resources, projects and more to help you get involved.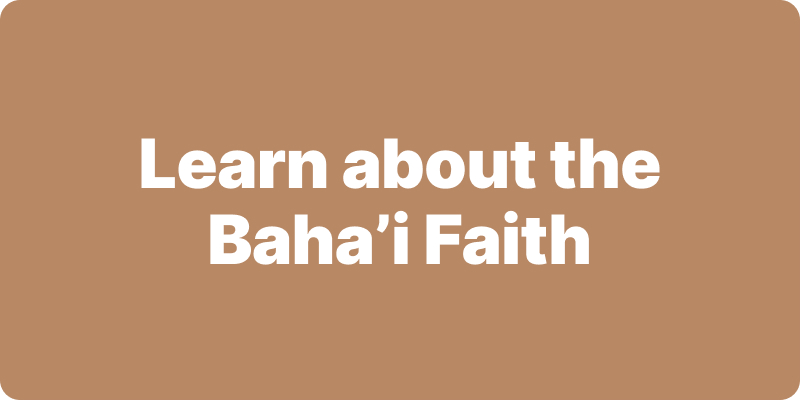 Baha'i beliefs address essential spiritual themes for humanity's collective and individual advancement. Learn more about these and more.
We acknowledge the Traditional Owners of country throughout Australia.

We recognise their continuing connection to land, waters and community. We pay our respects to Aboriginal and Torres Strait Islander people and their cultures; and to elders both past and present.
Baha'i Blog is a non-profit independent initiative
The views expressed in our content reflect individual perspectives and do not represent the official views of the Baha'i Faith.
Visit the site of the
Australian Baha'i Community
and the Baha'i Faith Worldwide